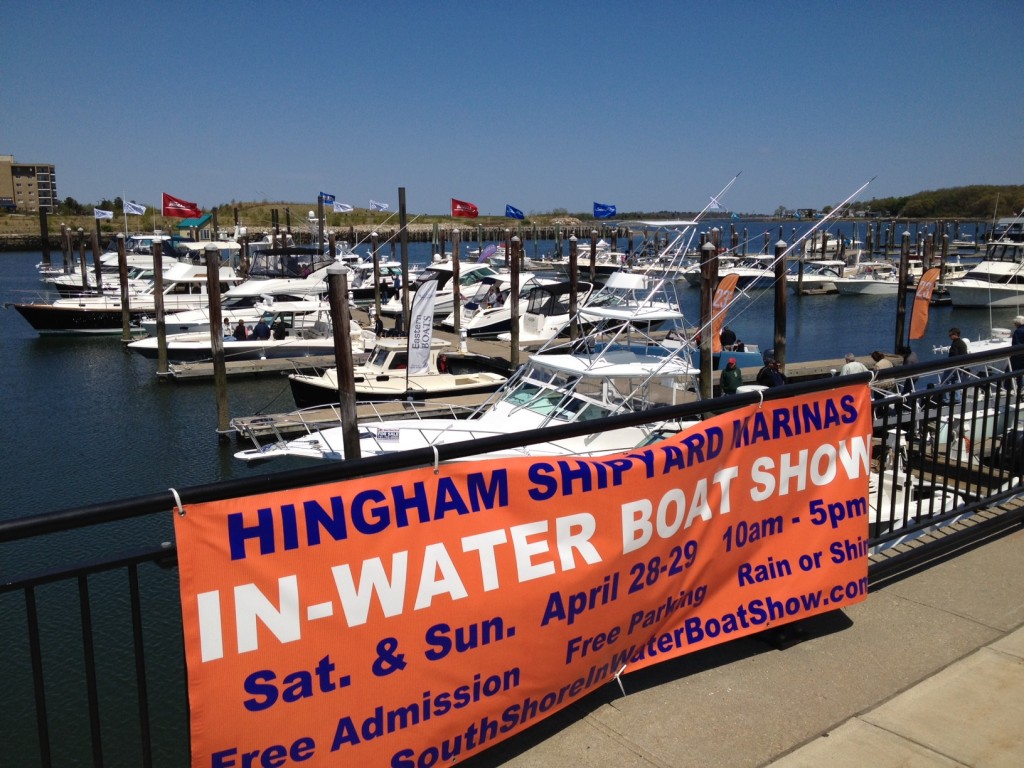 This past weekend, we had the opportunity to attend the Hingham Shipyard Marinas In-Water Boat Show.  It was a great family event and we enjoyed seeing the various boats for sale.  My 18-month old son also loved practicing his newest word- boat (he must have said it over 100 times while we were there!)
My favorite boat of the show was the Boston Whaler 370 Outrage with triple screws- that's three 300hp engines!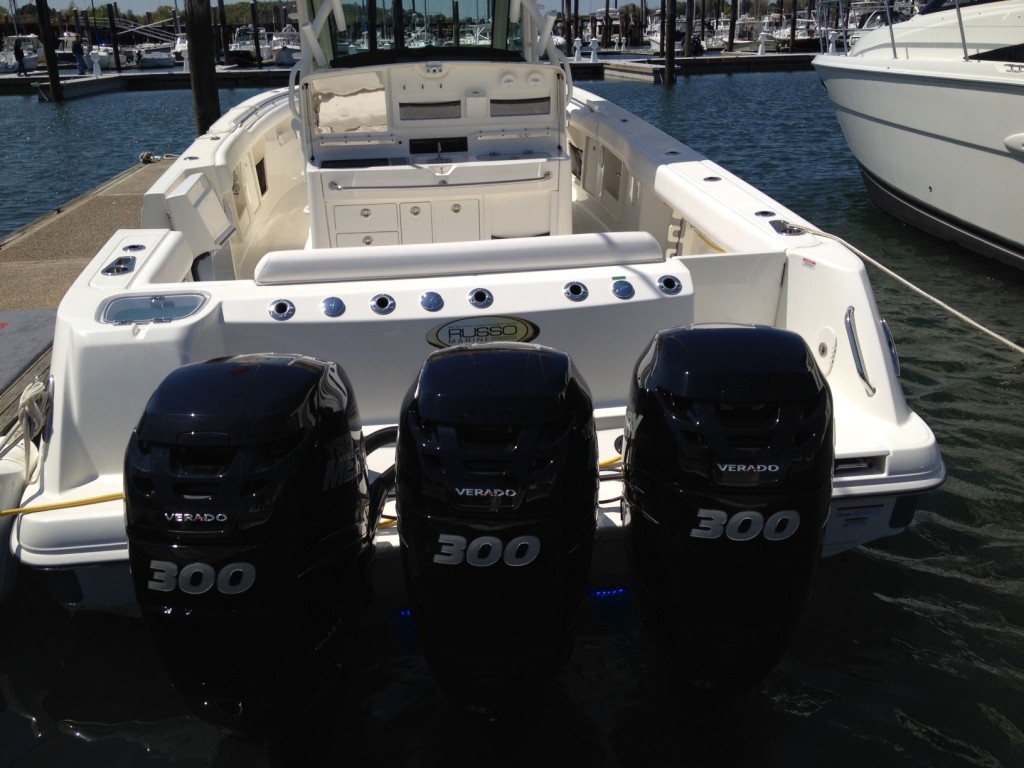 Did you attend the boat show?  What was your favorite boat there?