A view of Boston Light against the backdrop of the city of Boston. The Lighthouse is located on little Brewster Island, one of the outermost harbor islands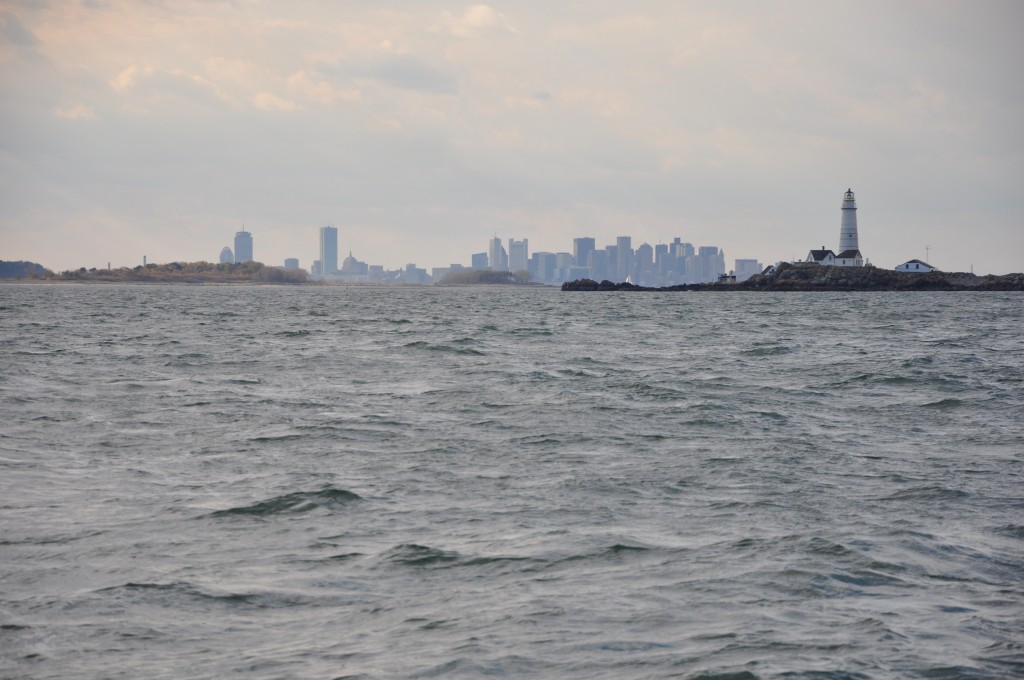 The forecast calls for great weather this weekend and a trip to the Boston Harbor islands could be the perfect weekend activity. Before we got our own boat, we would take one of the ferries out to the islands for the day. This makes a fun and easy day trip. The main islands that you can travel to directly from Long Wharf are Spectacle and Georges.
My favorite of the Boston Harbor Islands is Georges Island, as it is the location of Fort Warren, a giant civil war era fort which is rumored to be haunted by the lady in black (read more here).
Spectacle is largely made of landfill and its height above water level makes for an impressive view of the city skyline. There are great walking trails, a small museum and a beach.
You can also visit these:
Peddocks Island, which is the sight of an abandoned village and the sight of a discovery of prehistoric human remains.
Lovells Island, which is far out in the harbor and has a history of shipwreck stories.
Little Brewster Island, the sight of Boston Light, allegedly the only inhabited lighthouse on the East Coast.