I overheard a rumor about a boat grounded on the rocks off Castle Island on Tuesday night at low tide. I am going to speculate that the cause may have been the astronomical  tides we saw this week. This is a result of the full moon on June 4th, as I have written about recently.
The 5A buoy by Castle Island marks some pretty dangerous rocky ledge that is usually not exposed in anything but the lowest tides. Yesterday morning I took advantage of the astronomical low tides and took photos of some normally submerged rocks in the harbor. These are: 1) The rocks behind the 5A green can off castle island as well as 2) Pig Rock with the "piglets," some nearby small rocks, fully visible due to the low tide.
Note how both dangerous submerged obstacles are well marked. These are just two of the many dangers of the harbor. Of course, we have a full post about the major boating dangers of Boston Harbor that is worth a look. Be safe out there!
Castle Island ledge: Note the well marked ledge in the distance, which this captain seems to be prudently observing. This shot is taken from the channel looking south.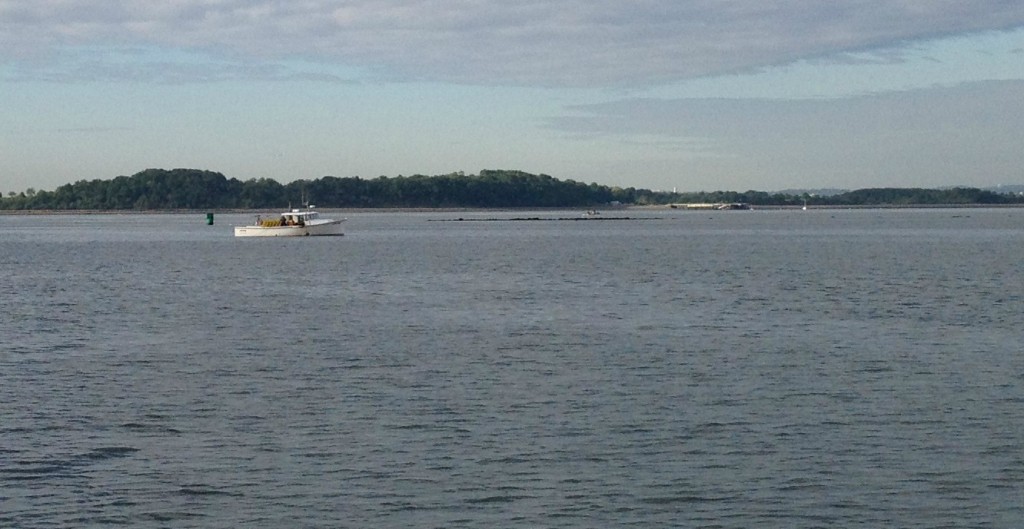 A chart clip of the area for reference: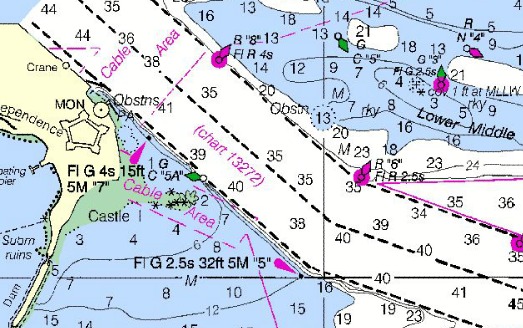 Pig Rock: The Fore River ferry cruises by a well-marked Pig Rock, with the Piglets fully visible at an astronomically low tide.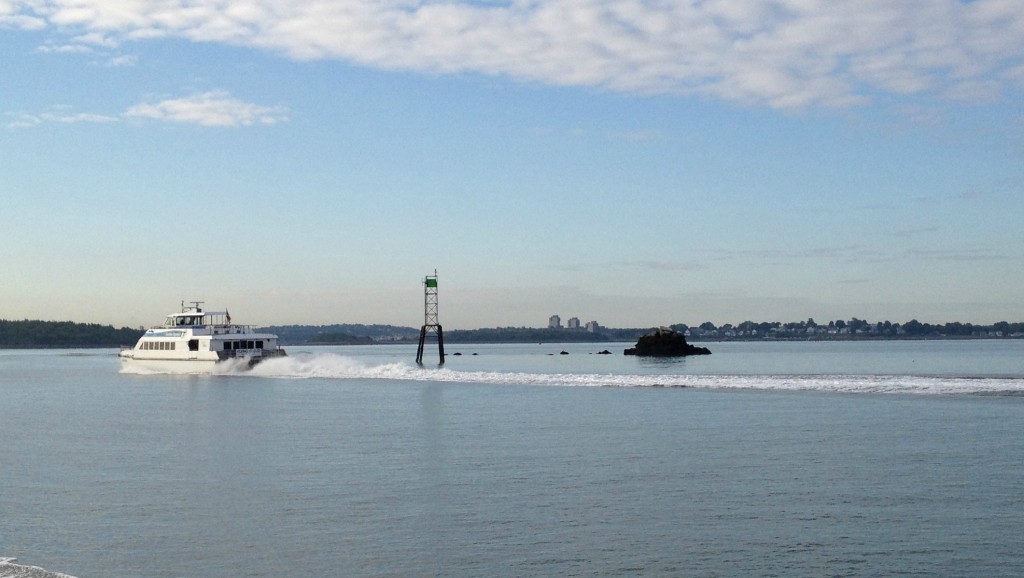 The chart clip. See the enlarged area highlight in the upper left corner to find this relatively obscure rock outcrop.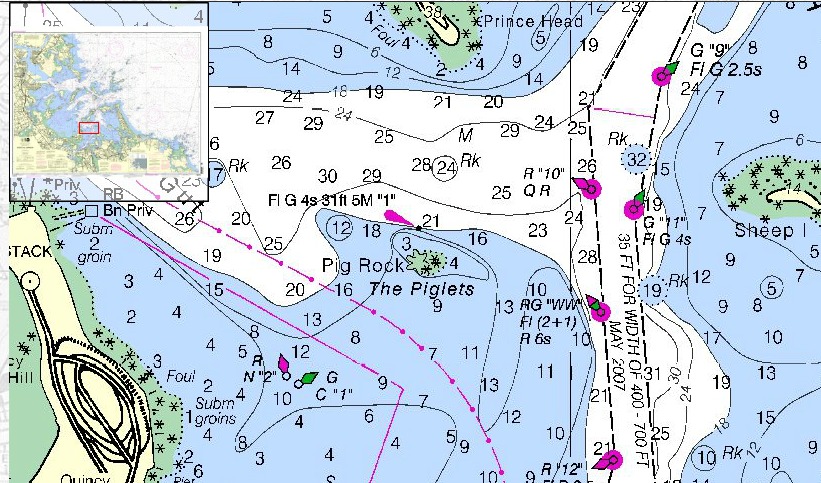 Source: NOAA. As with all chart clips, these are not an official chart intended for navigation, and users should read the disclaimer.