….where it is hard to tell where the sky ends and the ocean begins. Here is a shot of Minot light and the surrounding rock outcrops outside of Cohasset Cove. Without these on the horizon, it would be hard to find that line between ocean and sky.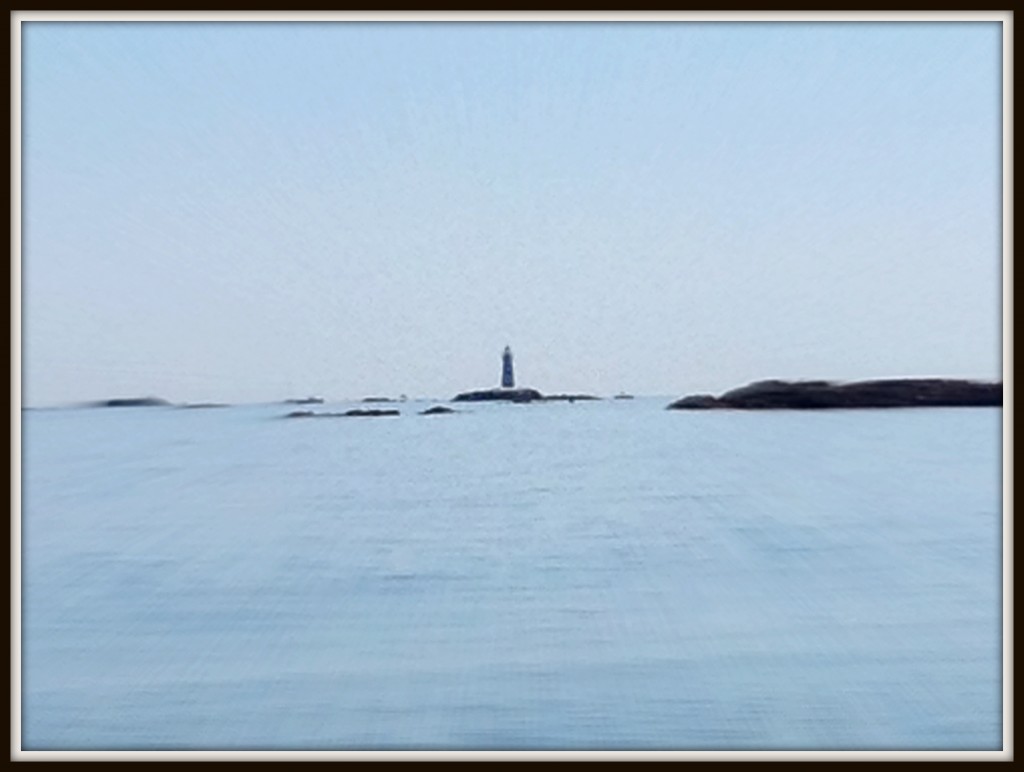 This area near Minot light is a short trip south from Boston harbor. The area is scenic and great for fishing, but one needs to study charts carefully and pay attention while boating here. There are a great number of rocks and ledges between the lighthouse and the entrance to Cohasset Cove.
Below is a chart clip of the area surrounding Cohasset Harbor- note the location of Minot light on the ledge at the top left of the clip.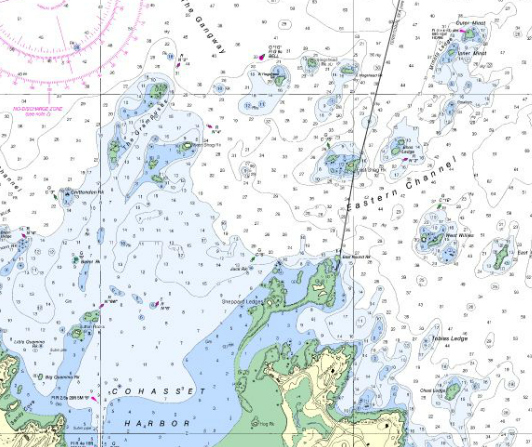 Source: NOAA. As with all chart clips, these are not an official chart intended for navigation, and users should read the disclaimer.