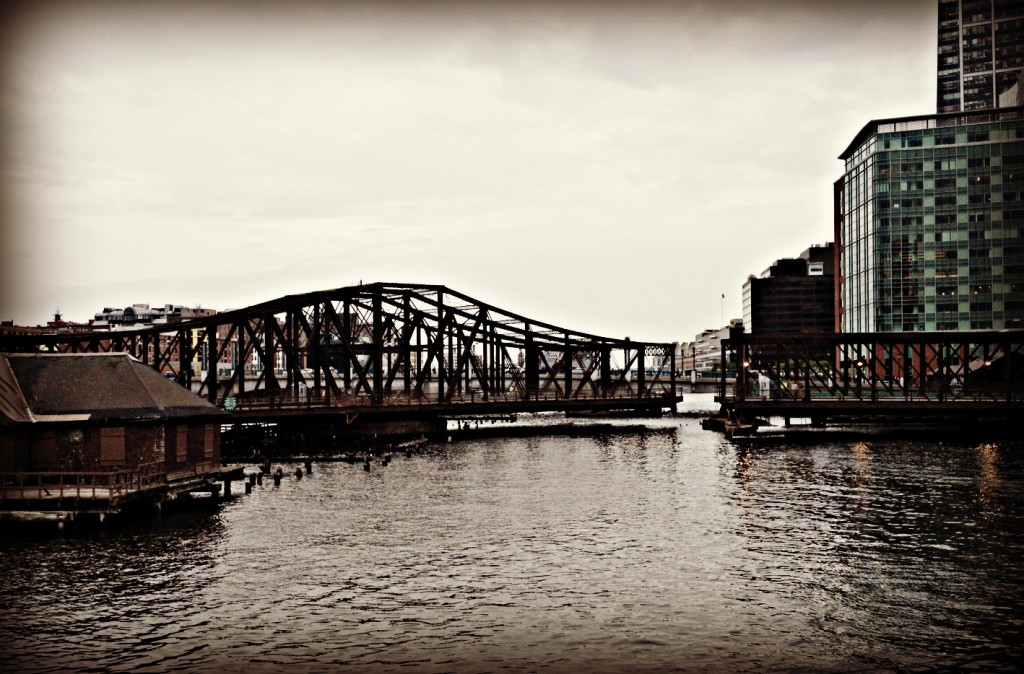 I have noticed that the Northern Avenue Bridge over Fort Point Channel has recently been active- it is actually swinging open to let boats into the channel. Viewed by many as a rust-covered eyesore, this old metal heap has been shut down for as long as I can remember- until last week. Since then, I have seen the bridge open just about every day!
The bridge was built in 1908, and was the main gateway into South Boston from the financial business until the Evelyn Moakley bridge was finished in the late 1990s. Historicbridges.org has a good link for information about the bridge- check it out here.
This should certainly make visiting the Barking Crab much easier, as I have had to time my visits to this restaurant (one of my favorite) based on low tide, when my boat could fit under the bridge. The bridge opening should also improve access to the new free public dock down by the A Street parking lot. Check out the Fort Point Pier for more details about docking up or boating in this area.
Here is shot of the bridge in full open mode from a boat on the harbor.