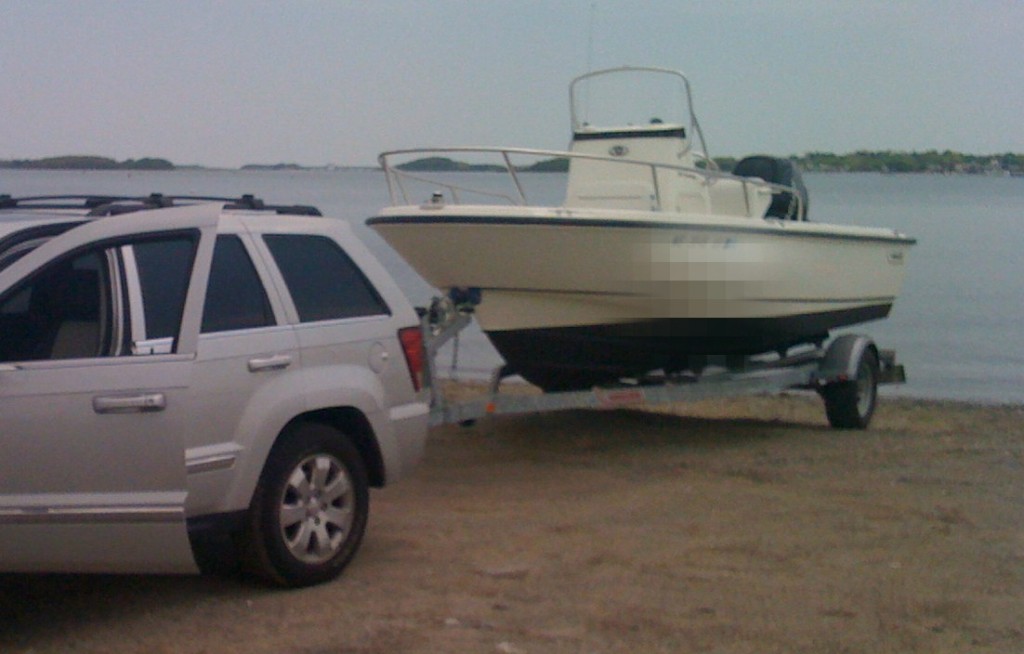 I have gotten some questions about finding good Boston-area boat ramps recently. The bad news is that there aren't nearly enough of them, especially on the South Shore. This is a frequent complaint of Boston Boaters. There is, however, a great list of boat ramps provided by bostonboating.com, which should be helpful.
I use a slip, so I don't go to the ramp very often. But when I do, I find that the best ramp south of the city is Weymouth town ramp. The ramp is located off River Street in Weymouth. It is wide and the pitch is steep, which is good. Scituate Harbor has a good boat ramp as well at the intersection of Hatherly Rd. and Jericho Rd.
I find the most convenient ramp to the city is not really a ramp at all- it is the small section of beach in Dorchester off Morrissey Boulevard, just North of its intersection with Route 3 (pictured above). This area is usually very open to maneuvering a boat. The disadvantages are that the pitch is very gradual, so you will find yourself backing your truck right down into the water, thereby dipping your undercarriage in salt water.
Boat ramp advice: I'm not an expert at using boat ramps, but I am a friendly, approachable person, and I speak with many experienced users who have given me some advice!! So I am not preaching, just relaying the following points:
1) Load the boat up with your gear BEFORE you get to the ramp, so you don't delay others waiting in line for the ramp while you load.
2) Practice backing up with the trailer in your driveway or a parking lot. It's not easy to back a boat in, but some practice will help you get a feel for what the boat will do as you turn your vehicle.
3) Be sure to wash down the undercarriage of your truck thoroughly after the launch. Salt water can cause rust, and a good wash will help mitigate this.
Please feel free to post any boat ramp related comments here.
A sunny weekend morning at the Scituate boat ramp: