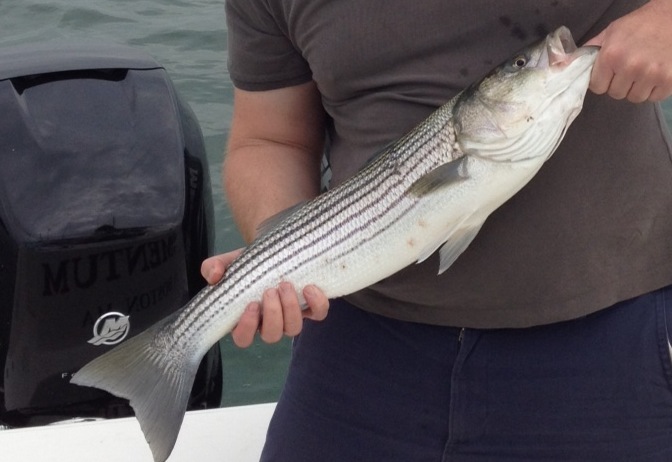 Pictured above is a 28′ Striped Bass caught in an incoming tide this morning in Hull Gut.
When I go fishing for Stripers in Boston Harbor, I find that using live bait (mackerel and pollock) is the most successful method for early season fishing. In the late summer and fall, I find the fish are less picky when they are fattening up to make the swim back down south for the winter, and therefore are more likely to bite artificial lures.
I caught a few fish this morning including a good sized striped bass (pictured above). Below is a recap of our method, for those interested, for reference. You can also check out some of our past updates about striped bass fishing and the best fishing equipment for Boston Harbor area fishing. Recap:
1) Head out to one of the ledges at the entrance to the outer harbor. We were at Martin Ledge, which is marked with a red nun (#4). This is where the schools of small bottom feeding fish hang out. Martin ledge is about 2 miles SE of Graves and <1 mile directly east of Outer Brewster Island.
A shot of the red #4 nun with Graves Light in the background: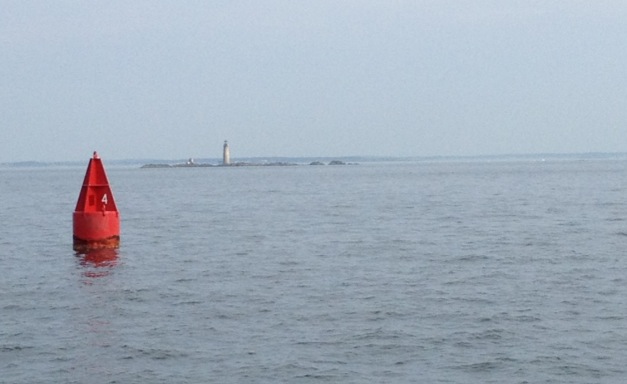 2) Jig a Sabiki rig off the bottom. When you hit a school, the rig allows you to catch multiple fish on a single line.
Pulling up some pollock and Mackerel on the Sibiki Rig: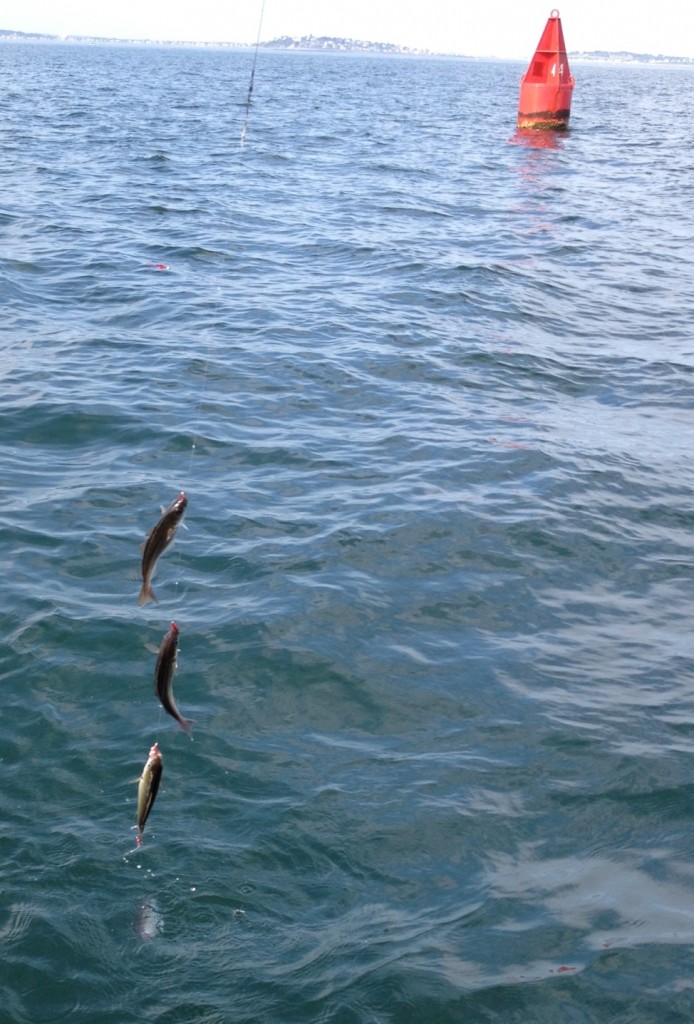 Getting them in the live well: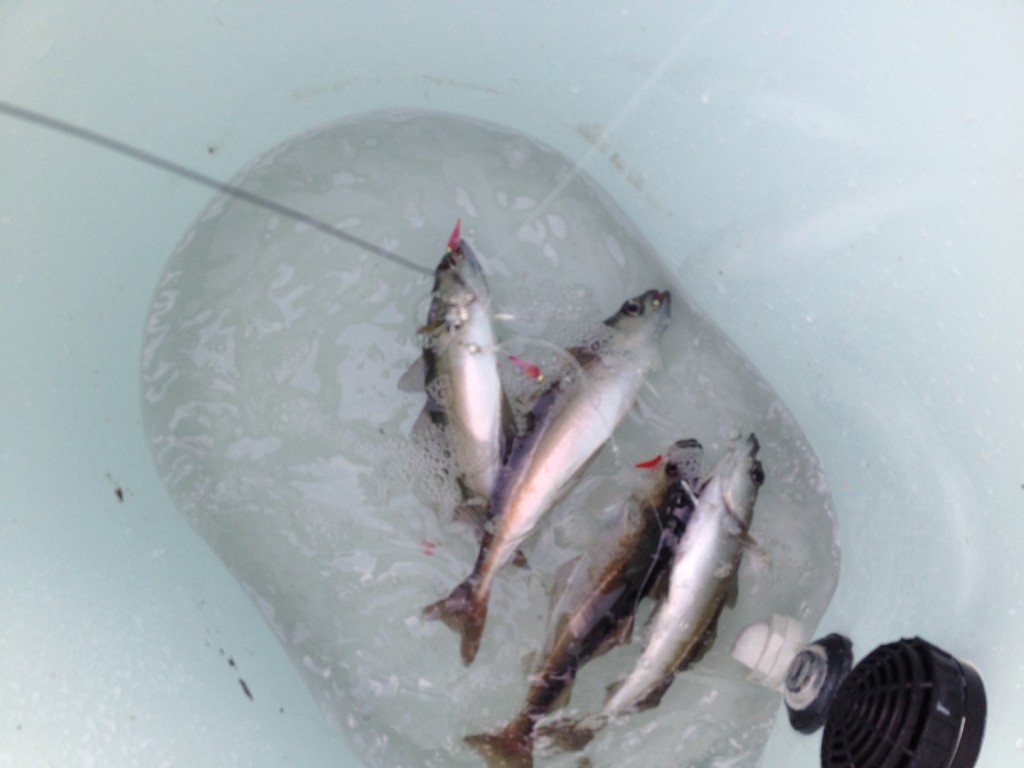 3) Head to an area where striped bass are known to hang out. This is often an area with fast moving water. We went over to Hull Gut, and positioned ourselves right inside the gut as the tide was incoming.
Hull Gut Position (from my GPS):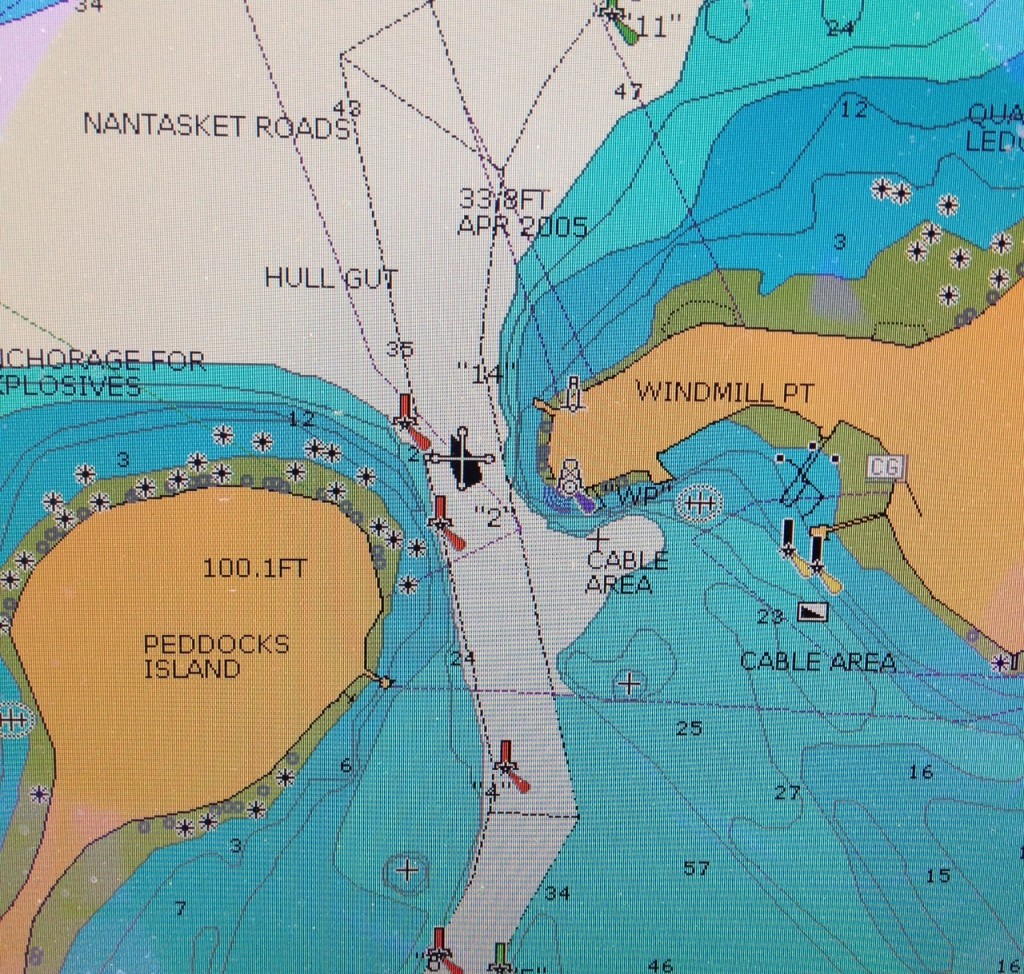 4) Hook the baitfish and drop them in. Some people get fancy here with a bait needle and a rubber band- I just hook them through the mouth. I rigged up a leader with a sinker and attached the hook with 3 feet of fluorocarbon line which is less visible to the fish.
Good luck fishing out there, and check back for regular updates!