Nix's Mate: The conical black and white beacon marking this dangerous rocky shoal in the middle of Boston outer harbor:
Here is one place that as a boater, you want to stay far, far away from. The Island of Nix's Mate is a very dangerous rock outcrop between Long Island and Gallops Island. It marks a long, shallow shoal that is largely submerged at all but high tide. The narrow passage between Nix's Mate and Long Island is called the Nubble Channel, which is a fairly well marked passage from North to South. The day beacon situated atop the shoal is a black and white ceramic conical structure, which sits atop a wall of granite slabs.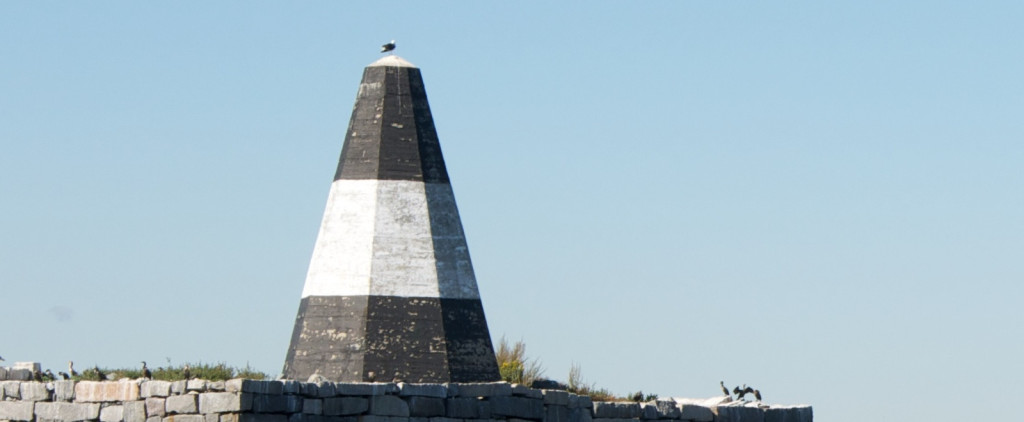 Nix's Mate as seen at a low tide from Nubble Channel, highlighting its dangerous shoal: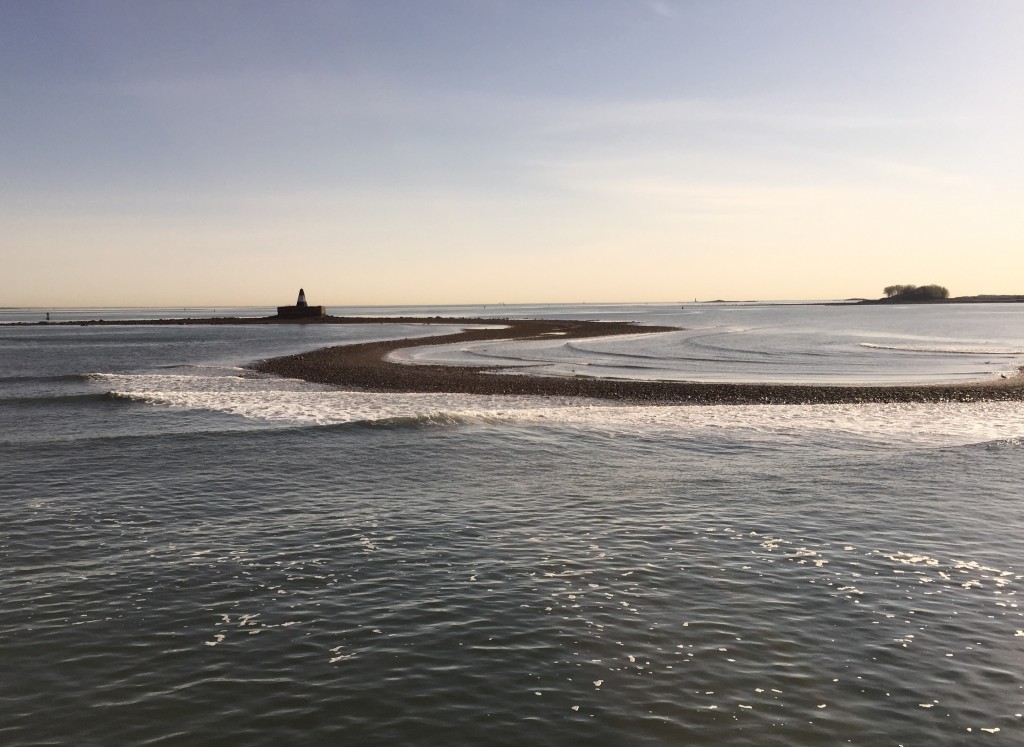 Once a much larger island, legend has it that this place was used to publicly hang pirates in the 17th century- a particularly good location for setting an example of justice given its visibility upon leaving the harbor. The pirate William Fly was said to be hung on the island. The legend giving the island its name comes from that of the ship of Captain Nix, which returned to Boston Harbor following his death at sea for which the ship's mate was accused of murder and sentenced to hang. It was said that the mate denied guilt until the end and evidently cursed the island that he was to be hung on, predicting it would fall into the sea…..which it eventually did, therefore fulfilling the prophecy and perhaps vindicating the mate.
Nix's Mate is said to have once been used to graze livestock, but most of the land and soil was transported to downtown Boston and used at landfill. What remains is a large area of barely submerged rock that is potentially very hazardous to passing boaters if they get too close.
Nix's Mate during a sailing regatta, as seen up close from its Eastern side off Gallop's Island: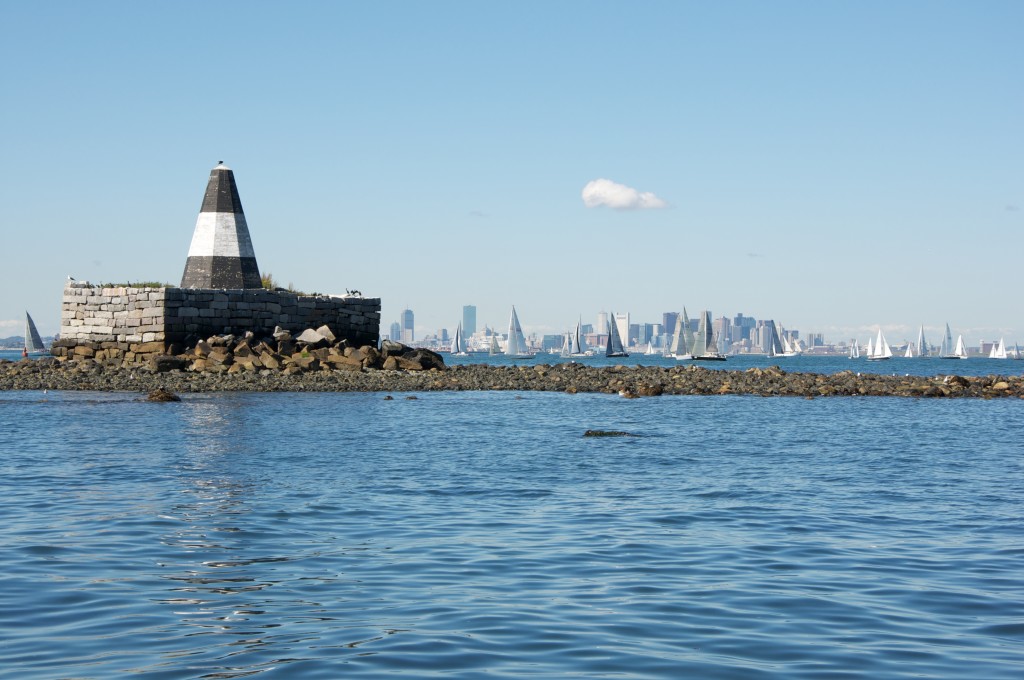 A chart of Nix's Mate and the Nubble Channel: