The view of Rowes Wharf and Downtown Boston while pulling into the inner Boston Harbor by boat: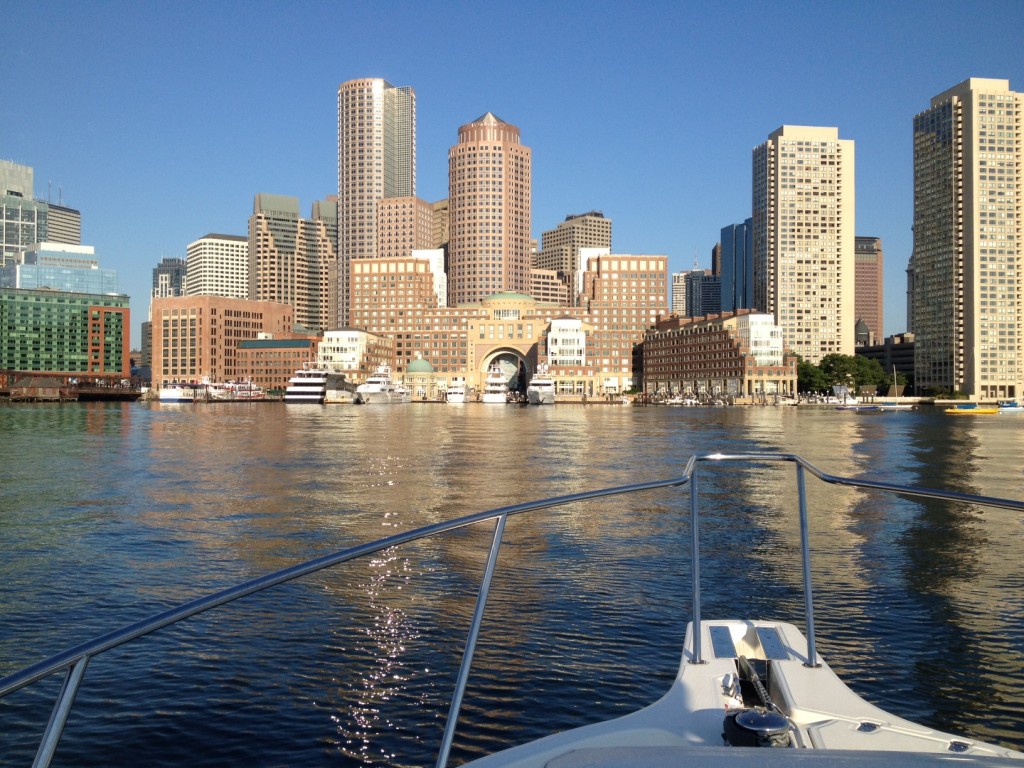 Every summer, I try to commute into work on my boat at least once. This morning, given the nice weather, I brought her into Boston today. The Boston Harbor Hotel, at Rowes Wharf, offers several daily slips for $40 per day and offers a 3 for 2 deal. See this site for details. The slips are location on the Northernmost dock of Rowes Wharf. This location often gets very full with boats- even mega-yachts which are fun to see, but a little unnerving to pull up next to!
This is aways a very enjoyable and non conventional way to commute to work. However, it is not limited to commuters. Transients can tie up here as well and have a bite to eat or a drink and one of the great restaurants in and around the Boston Harbor Hotel.
Heading out of Hewitt's Cove in Hingham on the way into the city, on a very calm and lovely summer morning. This is essentially the same route as the MBTA commuter ferry, and is just over eight miles door to door. The high speed ferry does the trip in about 35 minutes. I can do it in about 25 minutes if I really crank it.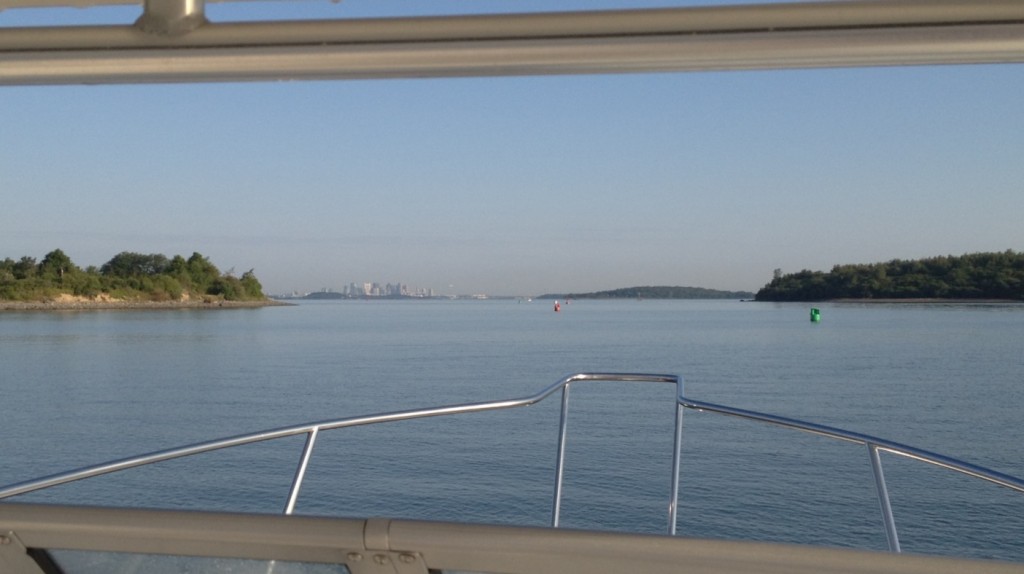 Tied up at Rowes Wharf- ready for a big day!