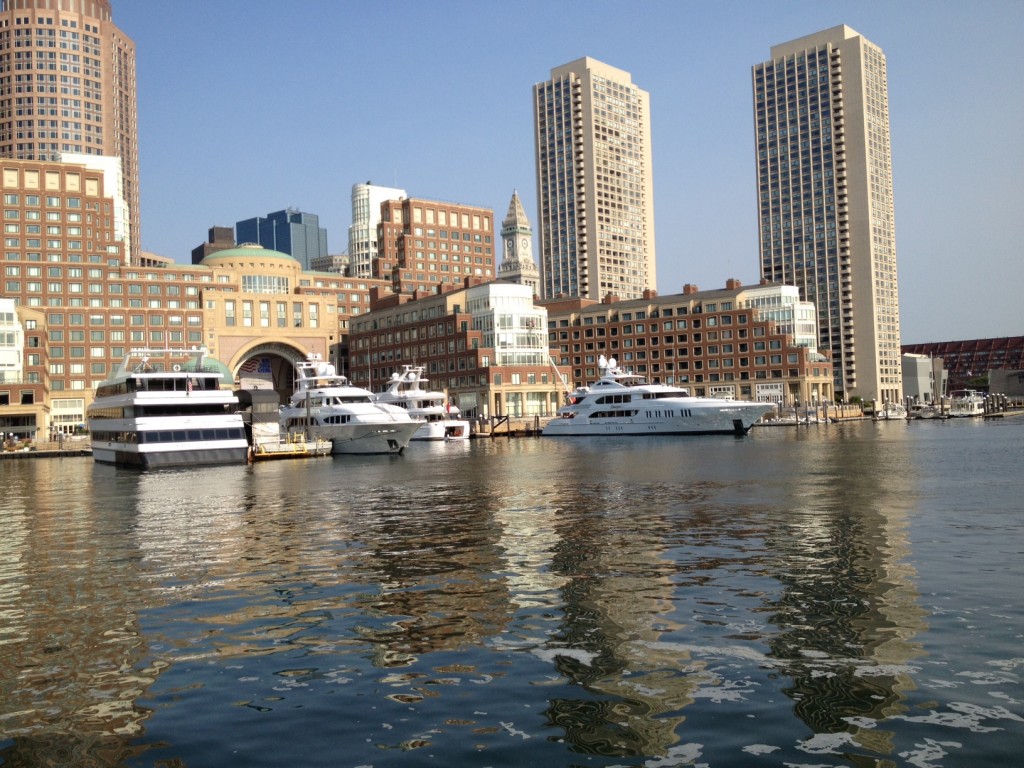 Here are a few waterfront concert and entertainment options for those living in or visiting Boston and the Boston Harbor vicinity:
Bank of America Pavilion. You can come down to the waterfront for a concert and visit the many waterfront restaurants in South Boston's Seaport area while you are here. If you are an experienced boater with proper gear to run after dark, you can position your boat in the vicinity of the pavilion and hear the concert from your boat. Here is a link for the website and concert schedule.
Check out the picture….its pretty close to the water!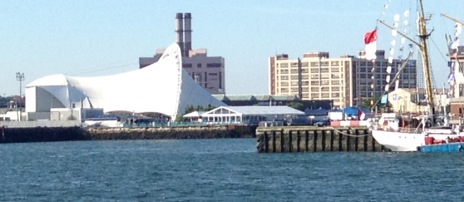 South Shore Music Circus. This is not really waterfront, but conveniently located near Rt. 3A in Cohasset, Ma. Despite its suburban setting, this is a real concert hall with some great upcoming shows. See here for the link and concert schedule.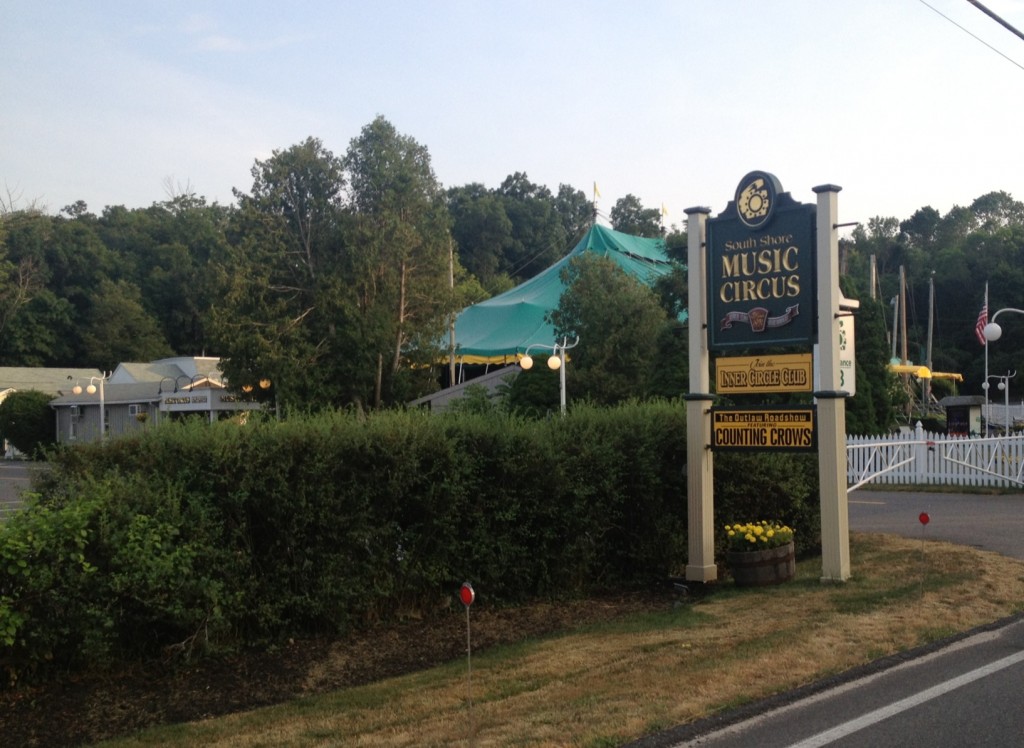 Rowes Wharf. Don't forget the summer series of waterfront concerts, movie nights and live entertainment at Rowes Wharf. See our previous post which features the schedule, and click here for the complete website. I'm not sure if all those mega-yachts in the first picture above are there for the concert, but it is certainly the place to be!