Perhaps the most dangerous thing to boaters in the outer harbor are the Roaring Bulls, two rock outcrops between Green Island and the Graves. These rocks are so deadly because they lie just under the waterline at high tide. The Roaring Bulls and Graves light are listed as one of our top dangers of the Boston Harbor in a previous post.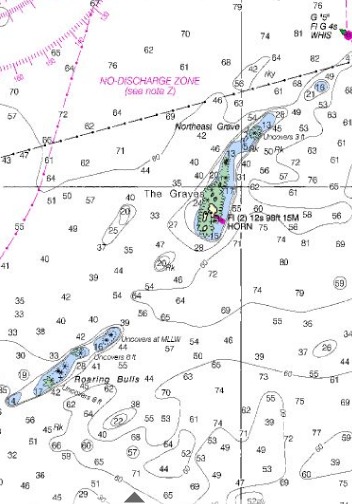 The chart images contained herein were obtained by the NOAA and are being used in accordance with their terms of permitted use. Altered and redistributed charts such as those shown below should not be relied on for navigational purposes. Please download the full version from "www.charts.noaa.gov" and please see terms of service at http://www.charts.noaa.gov/RNCs/Agreement.shtml?13270.
I have an interesting video which I took of waves crashing over the bulls at mid tide. It highlights how dangerous the Roaring Bulls can be to boaters. I have a good GPS shot below of my location as I took the video. See my position relative to the bulls.
Video of the roaring bulls, on a rough day near mid tide.
My position, as seen via a GPS screenshot: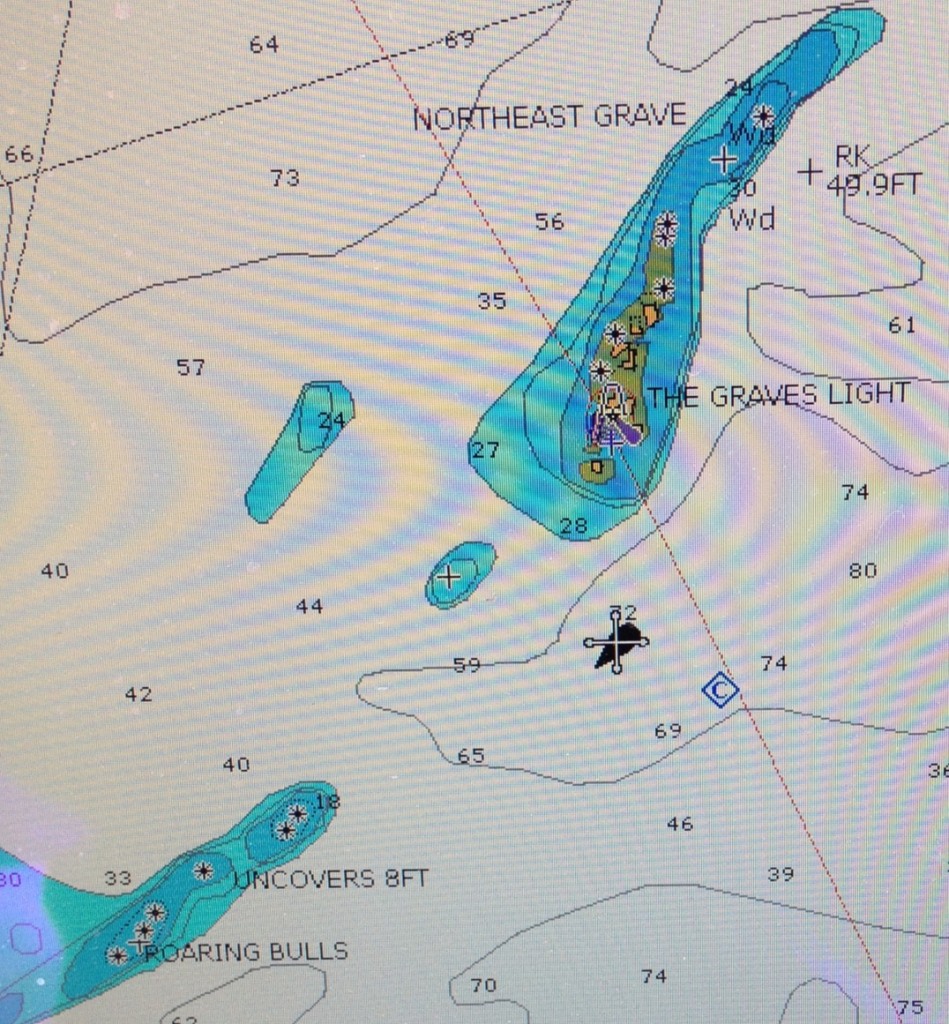 Boaters will often miss these rocks as they are located in a very open area where they water looks deceptively deep. I not experienced or witnessed any disastrous boat accidents at the roaring bulls, but have heard some terrible stories. Be safe out there when you are in the harbor and avoid the roaring bulls!