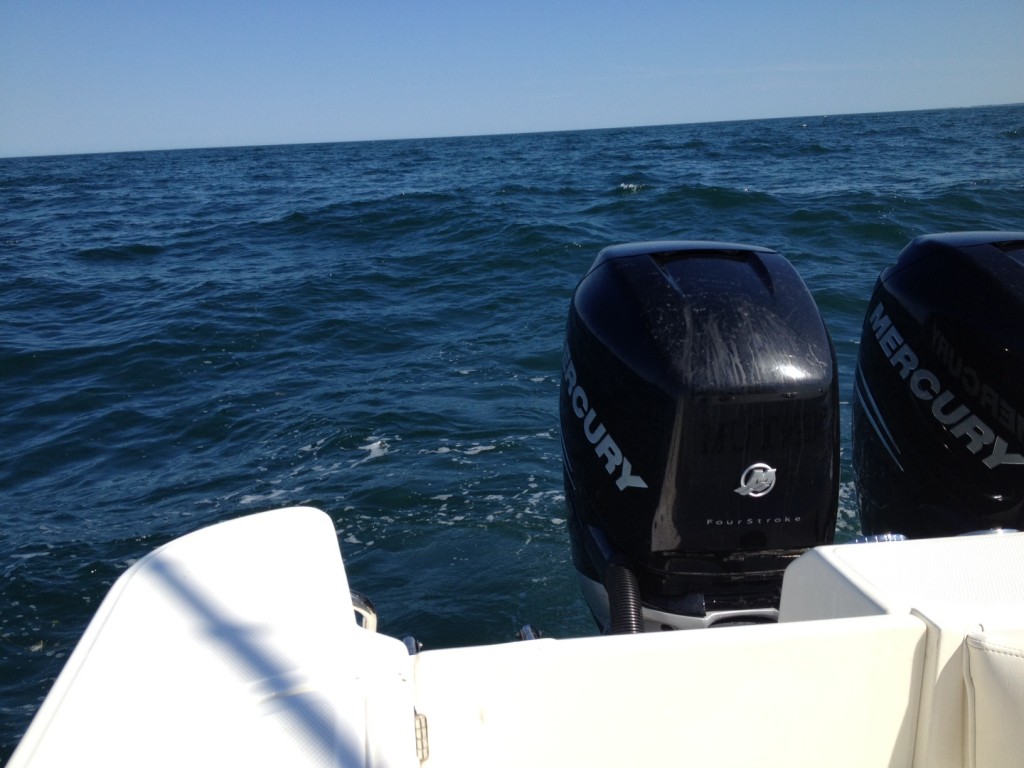 I left the harbor today with the intent of heading down to beach off Saquish in Duxbury, but I decided to ditch in Cohasset Harbor instead, given that the hard South wind was kicking up some good 3-5 ft chop. As the day went on, I overheard several other boaters on the recreational channels mention that they were getting beaten up pretty badly and were heading back into the Harbor.

On the South Shore, I think best places to pull in are the following:
1-Cohasset Harbor. This is close to the city, does not have much current, and is best near low tide. Downside is treacherous approach and lack of any beach at mid/high tide.
2- North River Spit. Huge area that is very popular. Very beautiful surroundings, but tends to be a little scary given the fast moving current and plenty of drunken sailors around.
Saquish in Duxbury looks pretty awesome given what a large and isolated area it is, but I just didn't have it in me to pound through that rough chop for another 15 miles.
Today's chop was manageable given that it wasn't that tight of an interval between waves, but it sure was high. I estimate 3-5 versus the 2-3 I was expecting.
Slamming hard into in a following sea on the way home. My position here was about three miles East of Minot Light, heading Northwest into Boston Harbor (note Boston Skyline visible in the distance). I fully admit poor use of trim tabs: