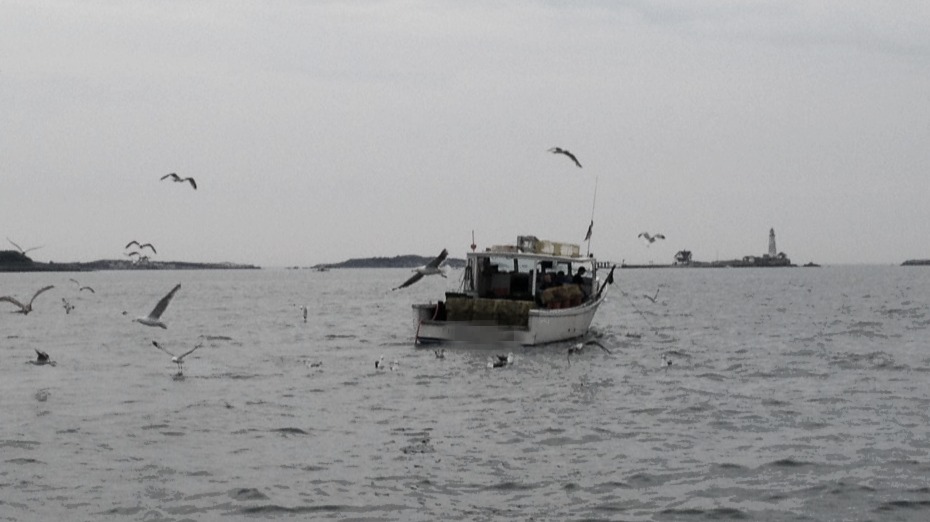 Not to dwell on crustaceans this weekend, but I continue to be very surprised by how low current retail Lobster prices are, as they remain at the lowest levels in years, if not decades. I remember working at a fish restaurant many years ago back in high school and charging more back then for Lobsters than retailers are getting today in 2012.
With big lobster fleets in most every Massachusetts coastal town, Lobstering remains a vital industry of the Boston Harbor area the and Massachusetts Coast. Above is a picture I took of a couple of hard working guys going at it early last Saturday morning out near Boston Light when I was headed out to go fishing. Aside from leaving my three traps out of the water for the season, I figure the best thing I can do to help support our local hard working lobstermen is to eat a lot of lobster on a regular basis! this should not be a problem…I picked up a few nice big ones on the cheap this Saturday evening: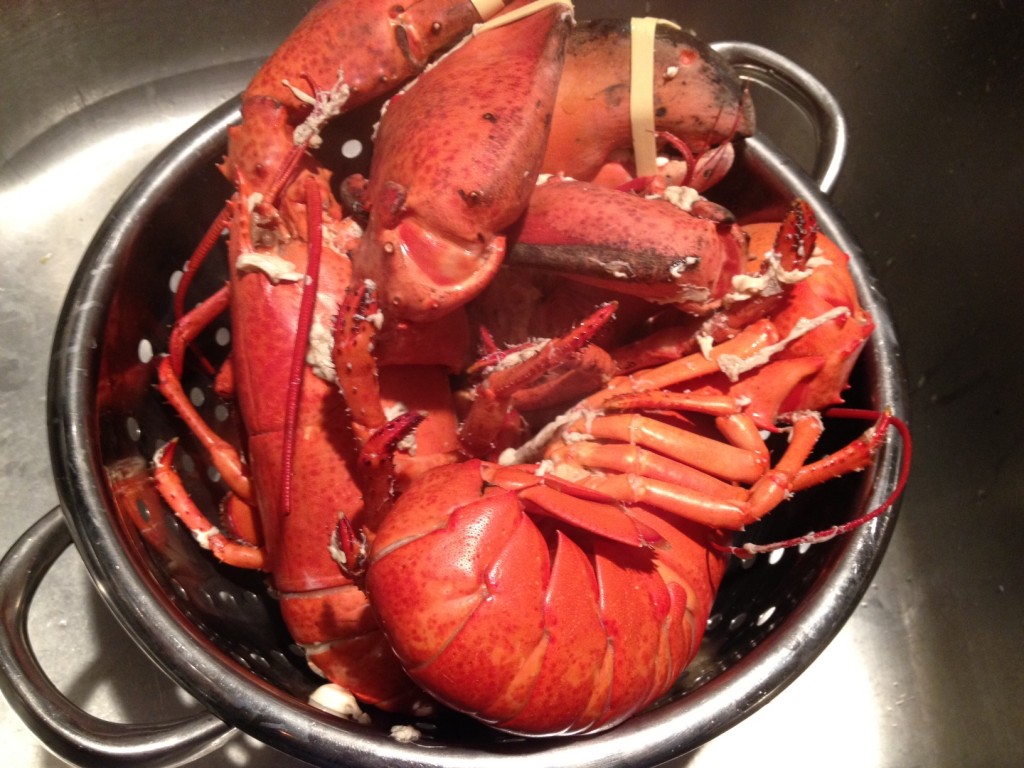 While I certainly enjoy having low lobster prices, hopefully the guys out there working in this industry will see some relief soon.