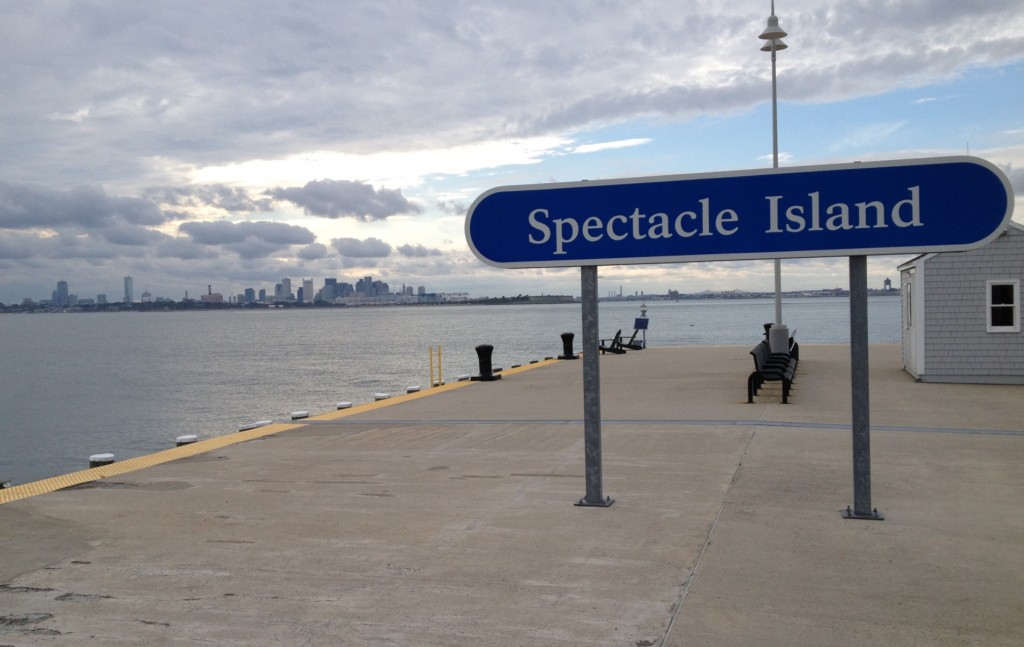 Today made me realize why we all pay up to live in this beautiful but expensive greater Boston area. Our own Boston Harbor Islands National Park is an incredible asset, and a great place to visit.  Spectacle Island is one of the easier islands to access.
I had not been to Spectacle Island since 2006. I have always loved this island, but thought of it as more of a tourist attraction than a locals hang-out (and when it comes to Boston Harbor, I'm a local down to the bone!) But with today's gray sky and nasty Northeast wind keeping me from an ocean excursion, it was an ideal day to go explore this island.
Easy docking -A nice open concrete dock and just $20 for the day: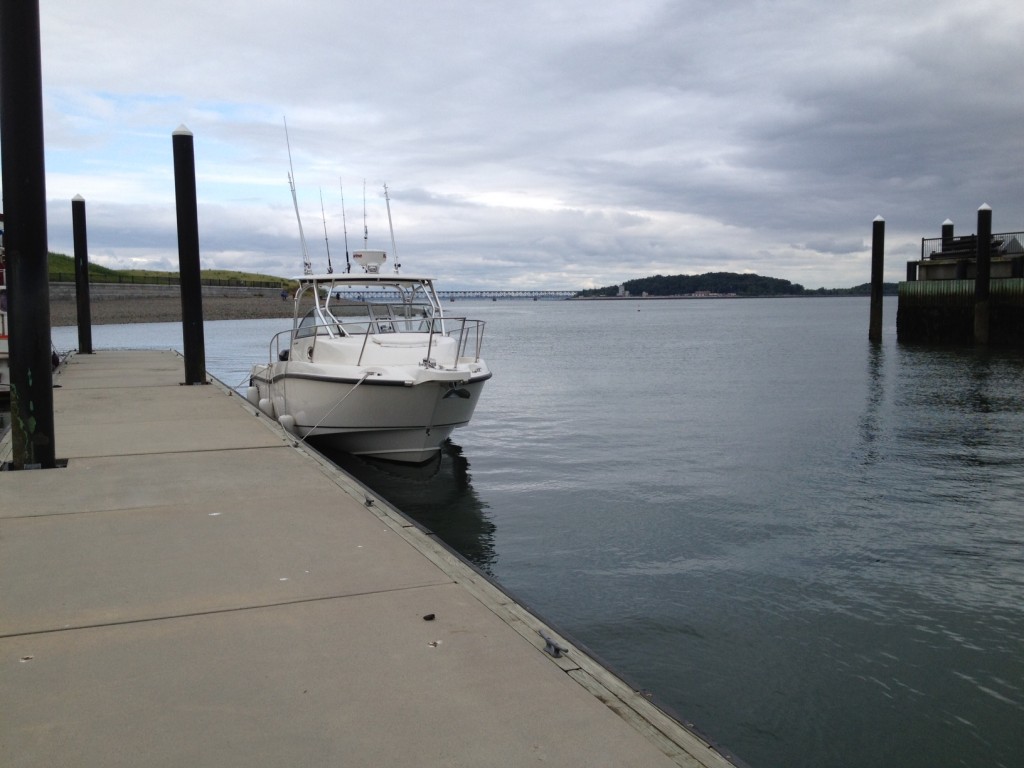 My quick 30-second version of a proper spring line: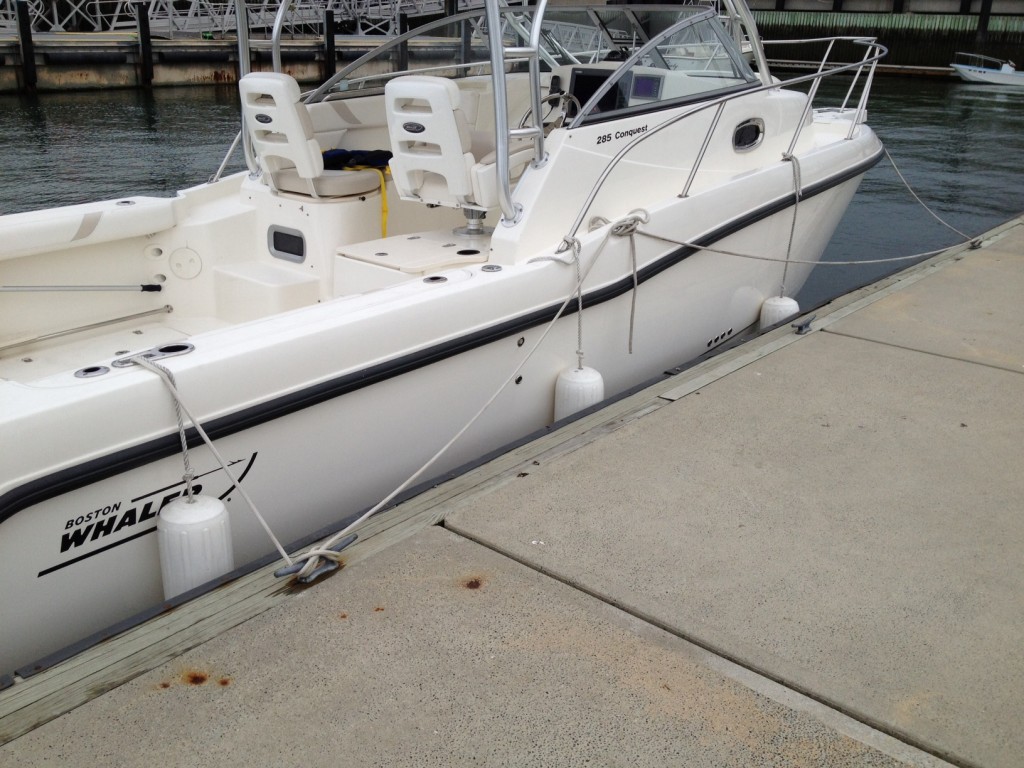 No issues with bringing the stroller for the little one: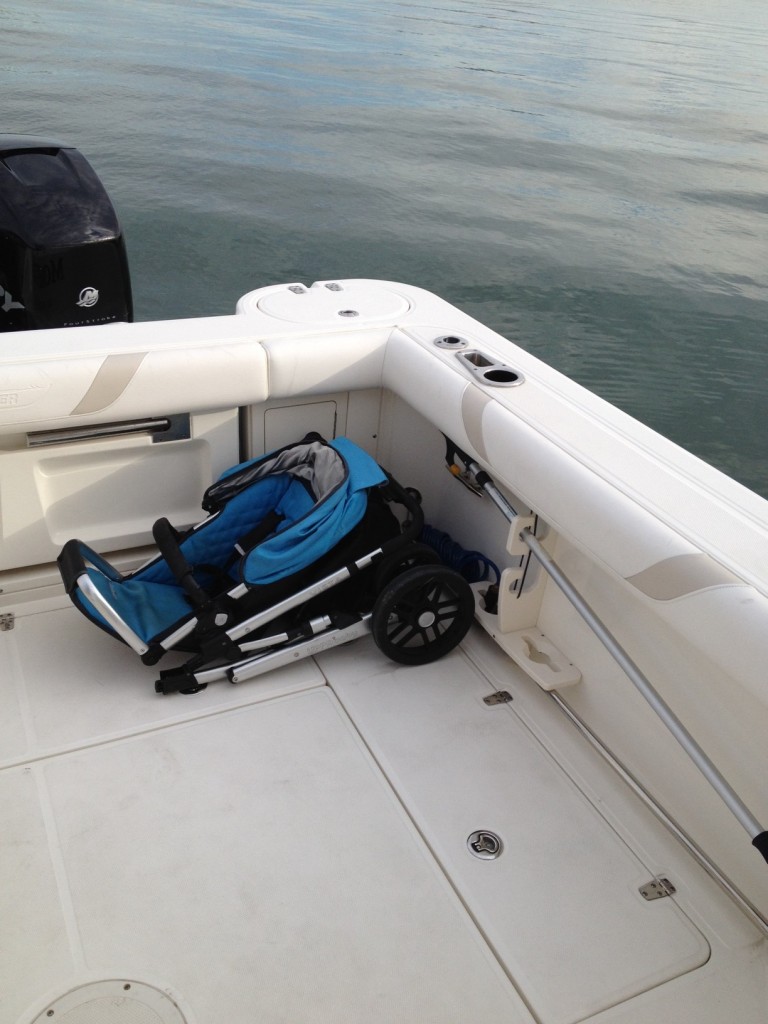 The view. A short hike to the top of the North Drumlin reveals a wonderful view of the City. It is a unique perspective- an elevated view of the city from the East. Clearly visible is South Boston, Logan Airport, Castle Island and the Punch Bowl. Even for a gray day, there was plenty of boat activity in and out of the city.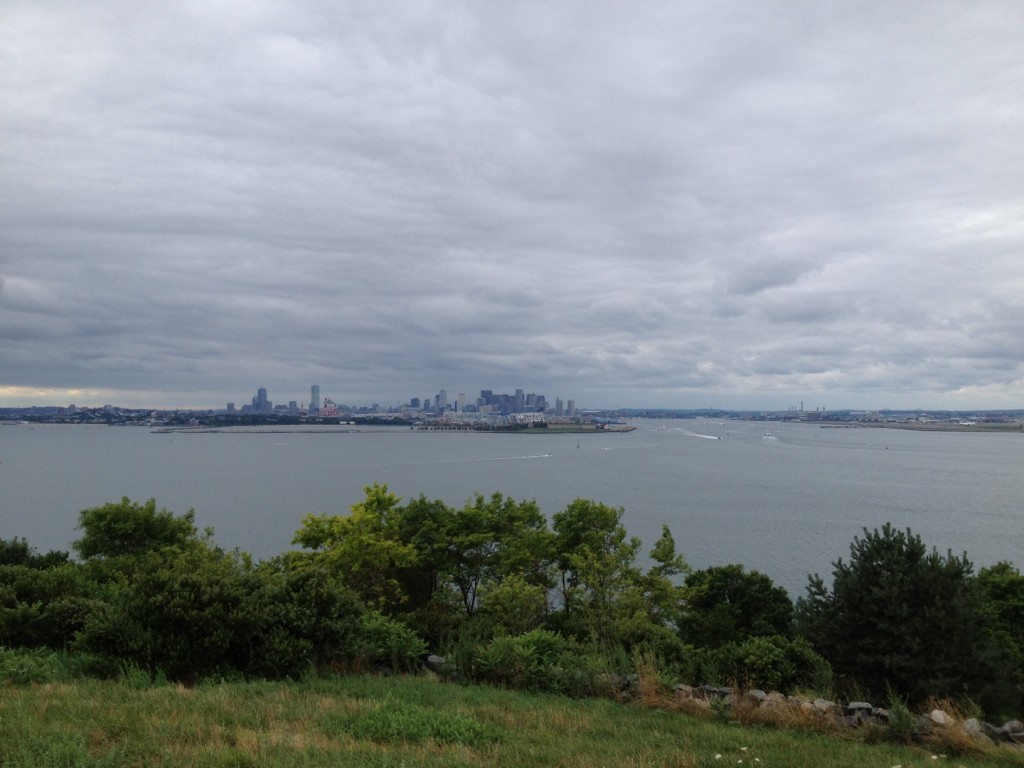 A view to the SouthEast toward Hingham, over the outer Harbor Islands National Park: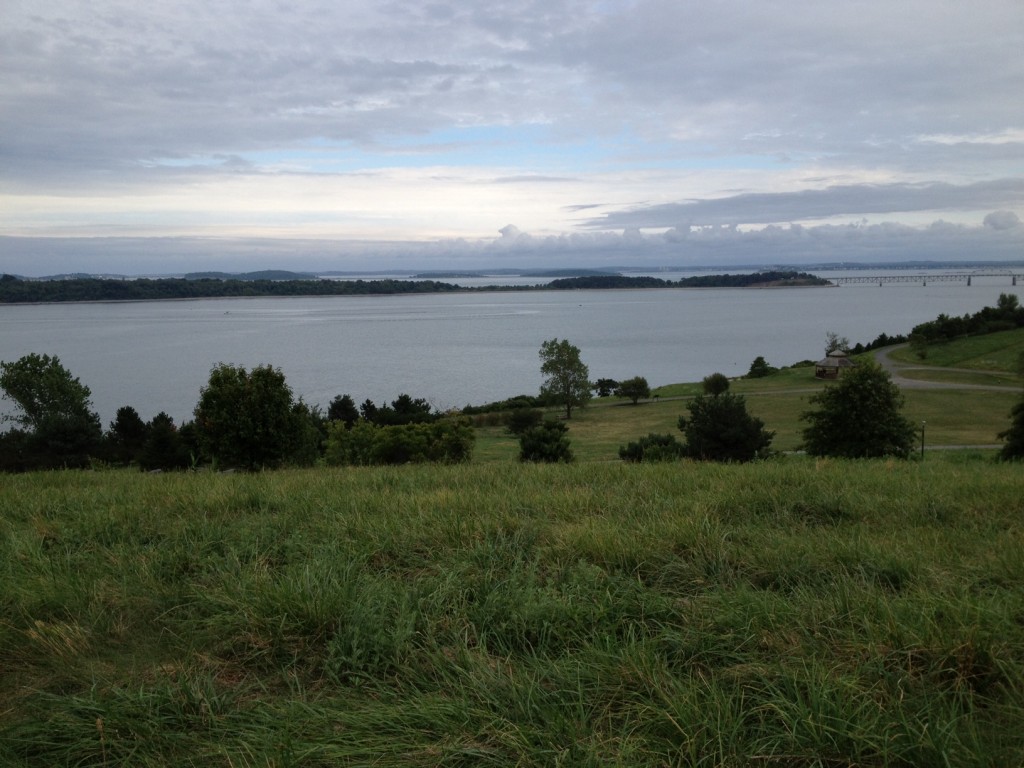 Northeast: Long Island is in the foreground, with the Outer Brewsters and Graves Light barely visible in the distance.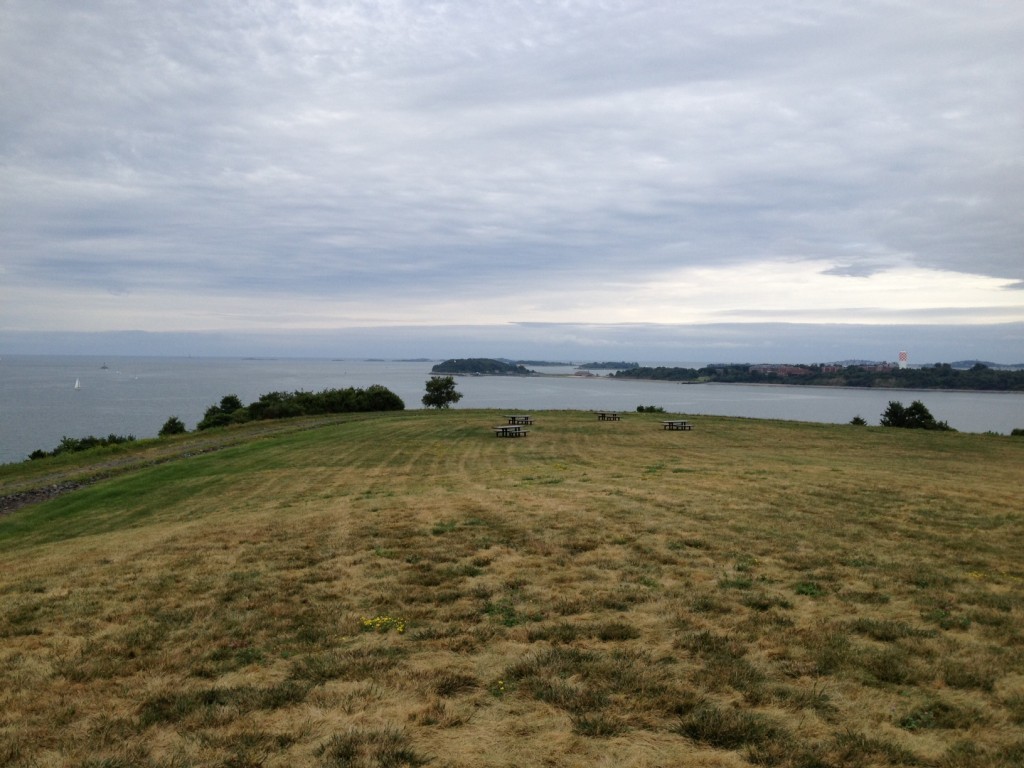 Heading back to the Marina. Glad I could see my boat was still there from all the way up on the hill (she is distantly visible on the dock).