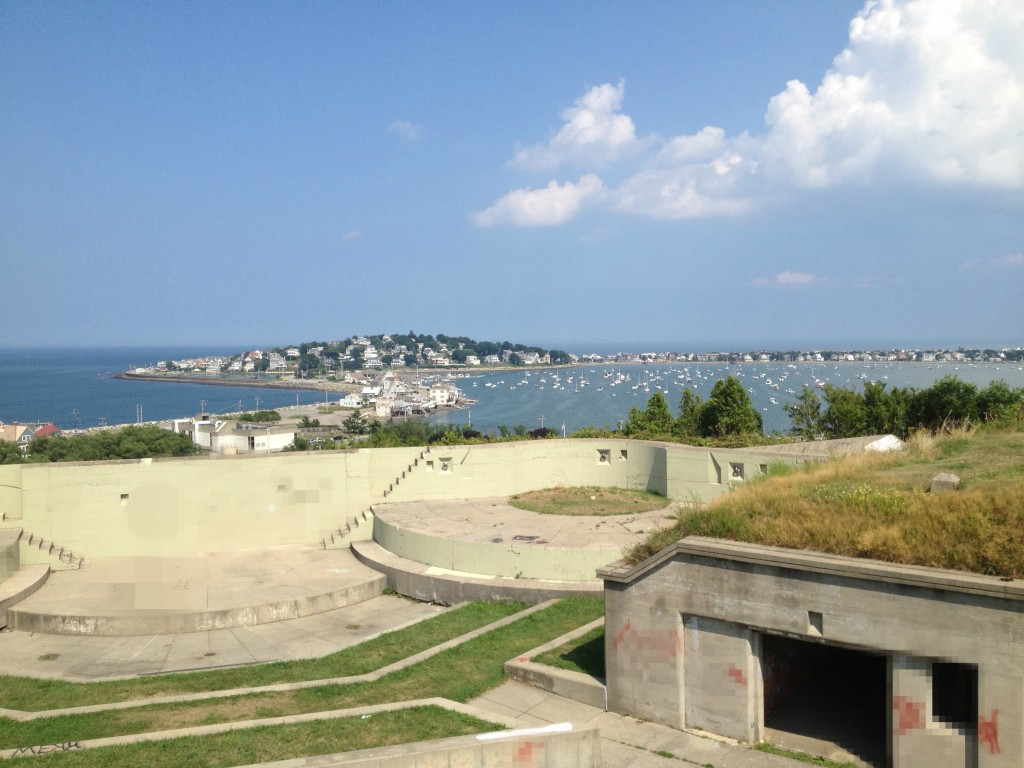 Fort Revere is a less well known landmark, which is what I found compelling about going there. The fort has a strategic location on a hill high above Hull's Northwestern most point, Pemberton Point. The fort which stands today was built in the 1890s and was named for Paul Revere (as in the midnight ride). The present fort was evidently used as a fortification of the harbor and city in both World Wars.
I stumbled upon this when reading about the "old fort" at Hull that Henry David Thoreau referenced in his essay The Shipwreck, about this visit to Cohasset and Hull in 1849. I suspect that this was the location he was referencing, which suggests that Fort Revere was built on the sight of a much older fort dating back to the American Revolution. For more on Fort Revere, see here.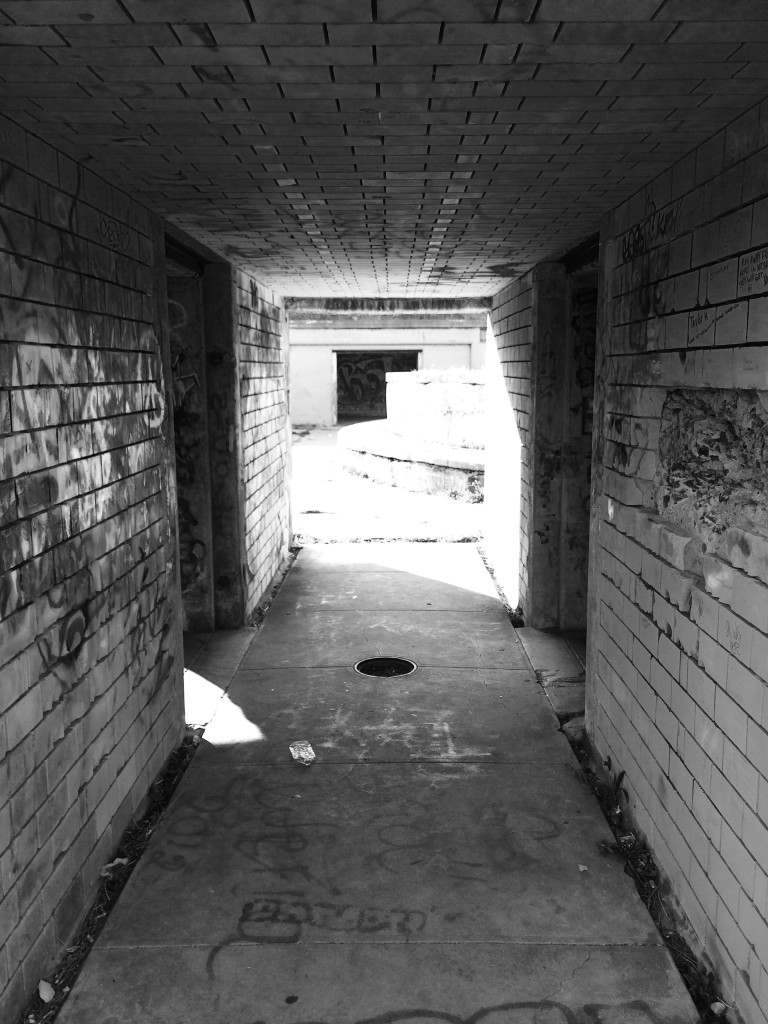 After visiting, I'm convinced that this location is more well known to graffiti artists than people interested in history or those out for a beautiful view. I had to edit out some of the more vulgar griffitti in these pictures, as we are committed to keeping BHB a family friendly website. As a result, you may see some blurry areas.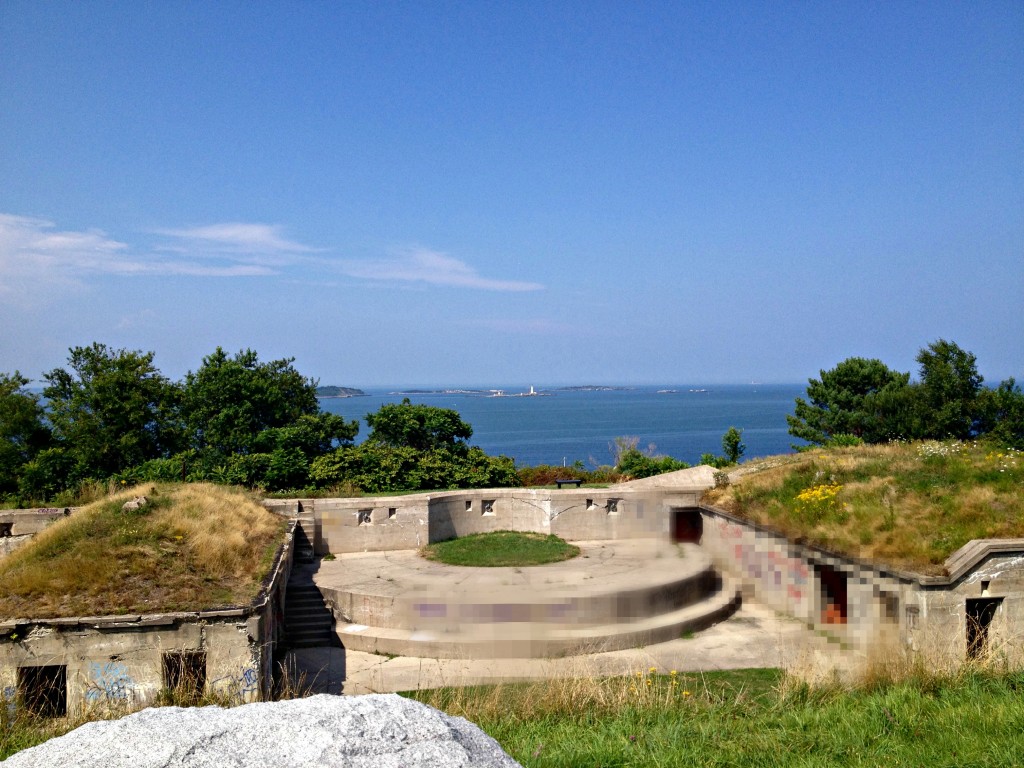 The tower atop this fort can be seen well by boaters when entering or exiting the Harbor via Nantasket Roads. Note in the picture above, the distant view of the Boston Harbor Island and Boston Light. Below, looking South, one can see the cemetery and the bridge to Spinnaker Island. Now converted to a condo complex, Spinnaker Island was once the sight of a control station for a the missiles once held on nearby Webb Memorial State Park. Further in the background is the town of Hull and a distant view of Cohasset: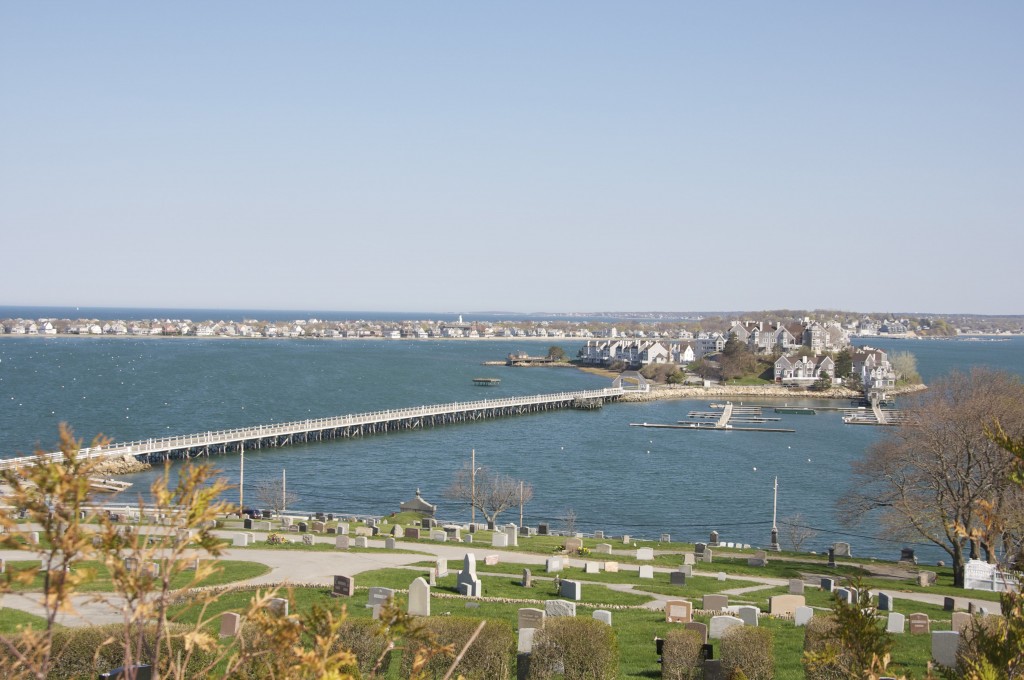 A look out at the Brewster Islands and the two lighthouses, Boston Light and Graves Light, as seen from the hill on Fort Revere: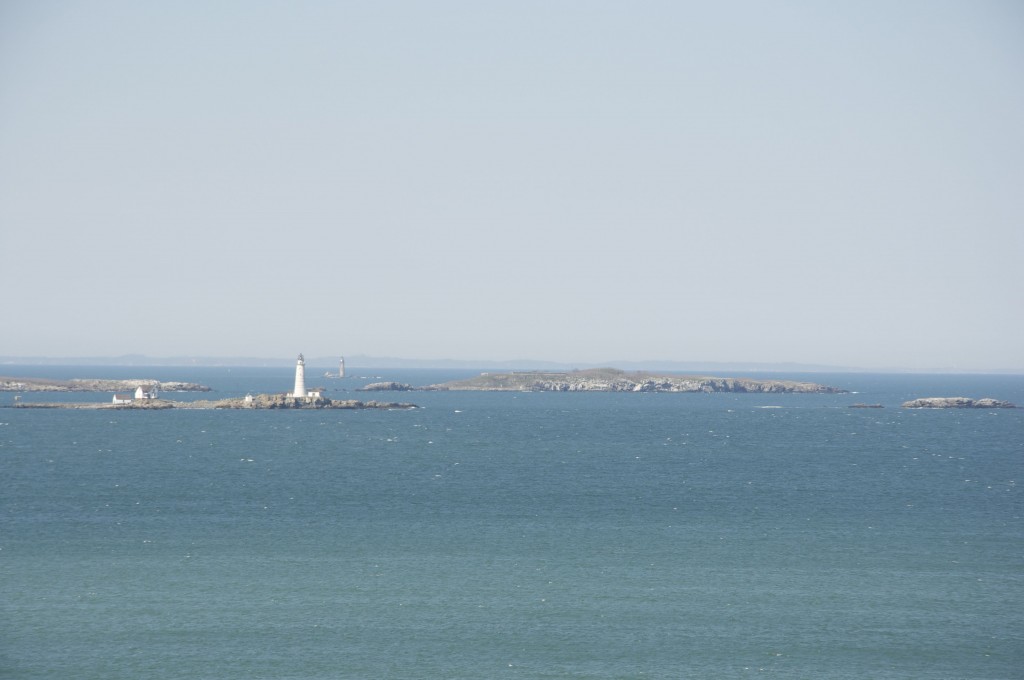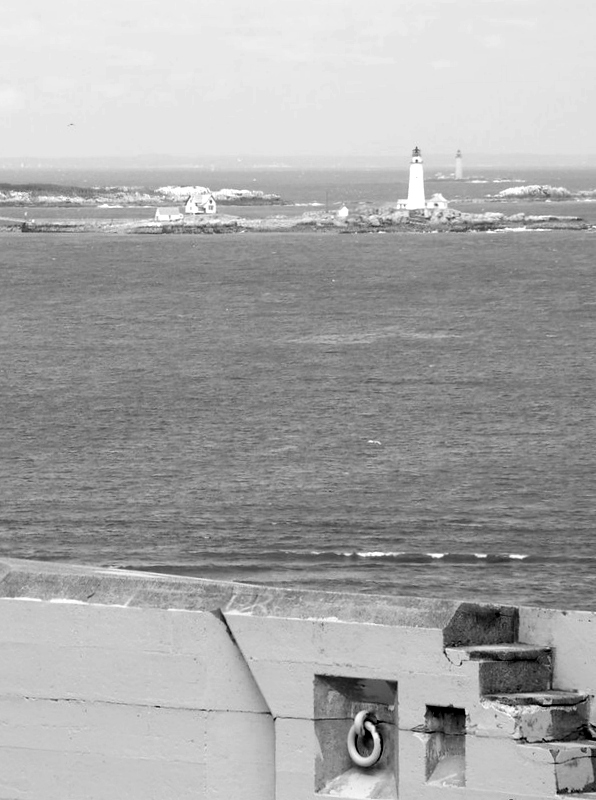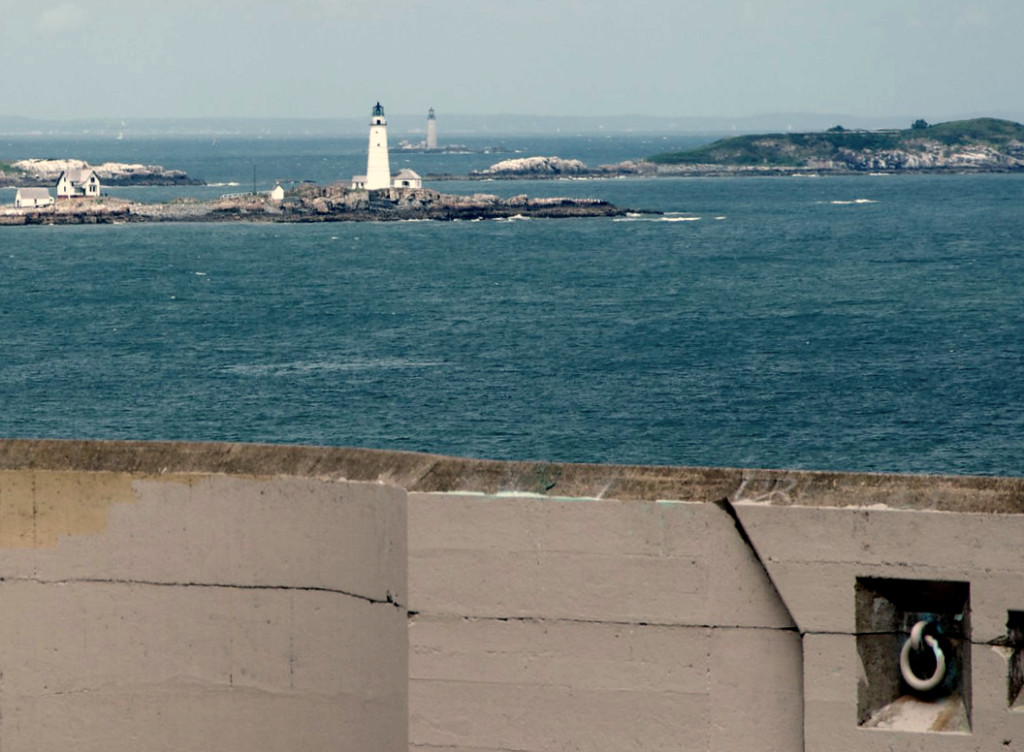 Inside the WWII‐era bunker at Fort Revere. Its obvious that the graffiti artists got here before I did. So did some bats and spiders: