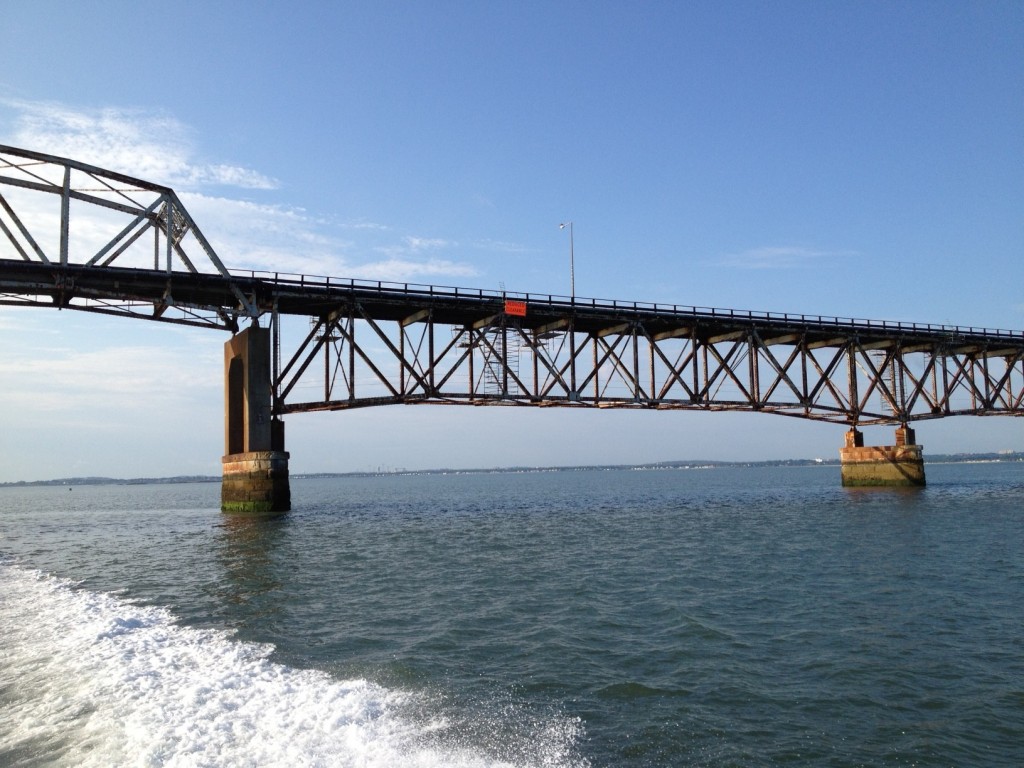 The usual trip under the Long Island Bridge on the way to work revealed a new sight this week: scaffolding and orange warning signs about low clearance. My thought is that this can only mean one thing: the Long Island bridge is going to get a paint job!
I have been going under this bridge for years. Built in 1950 and probably not painted since, this eyesore of a bridge connects the facilities on Long Island to Moon Island at the end of Squantum Street in Quincy. The bridge is not open to the public, which is a long story in itself. For as long as I have been traveling under this bridge, I have thought about its need for paint to keep it from rusting away. Hopefully this is what we are getting!
The Long Island Bridge has been a topic of discussion on this site before. Here is a cool shot of the bridge in heavy fog, and here is a video of the commuter boat passing under the Long Island bridge.