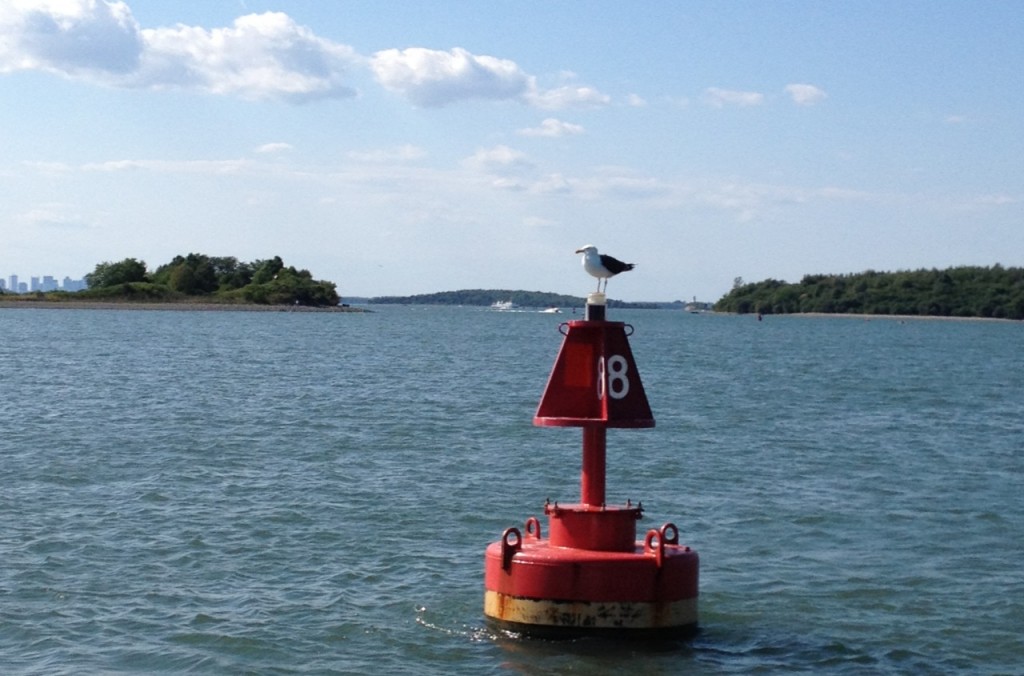 Have a favorite boating location you want to share? I am interested in hearing what local boaters' favorite places to navigate around the Harbor are. Since there are many different locations from all points around Boston Harbor call their home ports, I'm sure there would be a variety of responses. I'll bet that some preferered locations are related to where the good fishing is.
I'll admit that I like to go out beyond the outer harbor where the water is less choppy and more open, but when I am in the Harbor, my favorite locations are:
1) Quincy Bay, due to its relatively open yet calm waters and central location, making it easy to get to other locations quickly, 2) The Inner Harbor, close to the city due to proximity with great views of the skyline and many places to tie up, and 3) The outer harbor near Graves Light and the Brewsters- there are some dangerous rocks out here, but it is very beautiful scenery! When anchoring for a swim, my preferred anchorage in the Harbor is the East side of Lovells Island. In addition to clear, open ocean water, it is particularly good at protecting against a W or SW wind.
Here is a shot from my navigation system while passing through Nix's Mate channel. This area is tricky, but once you get south of it, into the North side of Quincy Bay, this tends to be the calmest part of the harbor, in my experience. Regardless of the wind direction.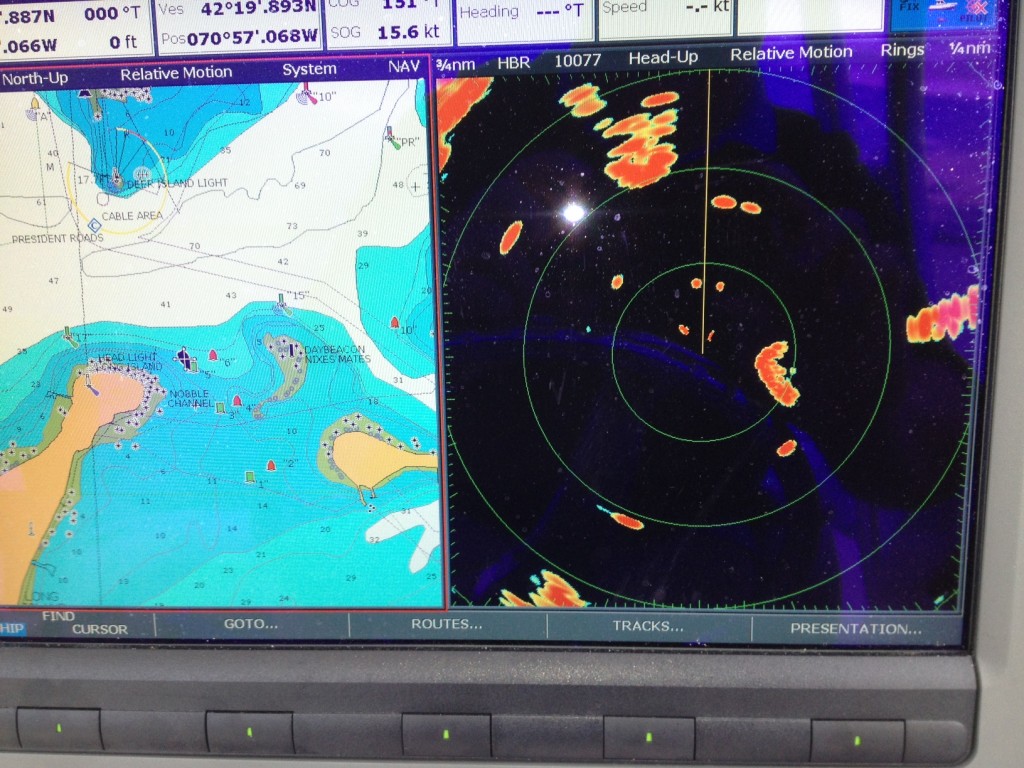 Here are some locations that I usually avoid:
1) President Roads- it tends to be very choppy and busy with tourists boats, commuter ferries and cruise ships, cargo ships and tankers entering and exiting. 2) East Boston and Winthrop…I don't know that there is anything to see up that way. 3) World's End, which is popular with South Shore boaters…I think its a far haul to anchor in water that isn't as clean and clear as what you would find further East in a place like Lovells or the Brewsters.
Heading back into to the Harbor on a Westerly route, the afternoon glare can get pretty challenging. I find it is best to come in at an angle so that the glare won't be in your path.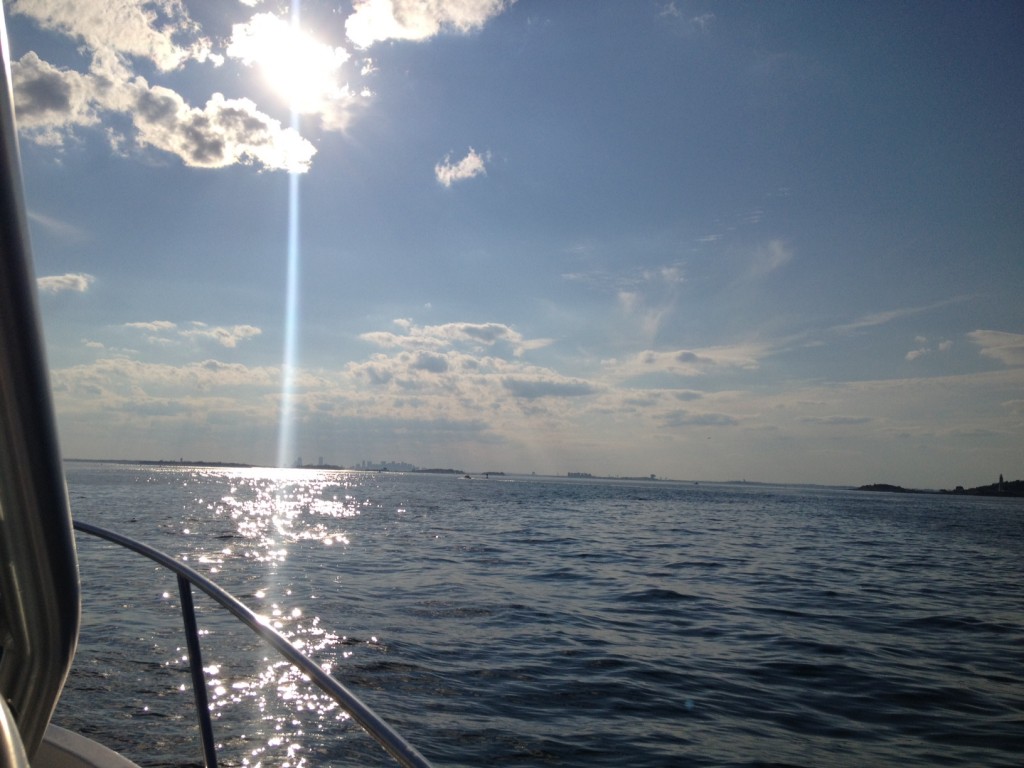 If you have a favorite Boston Harbor boating location that you would like to share, feel free to post it here!