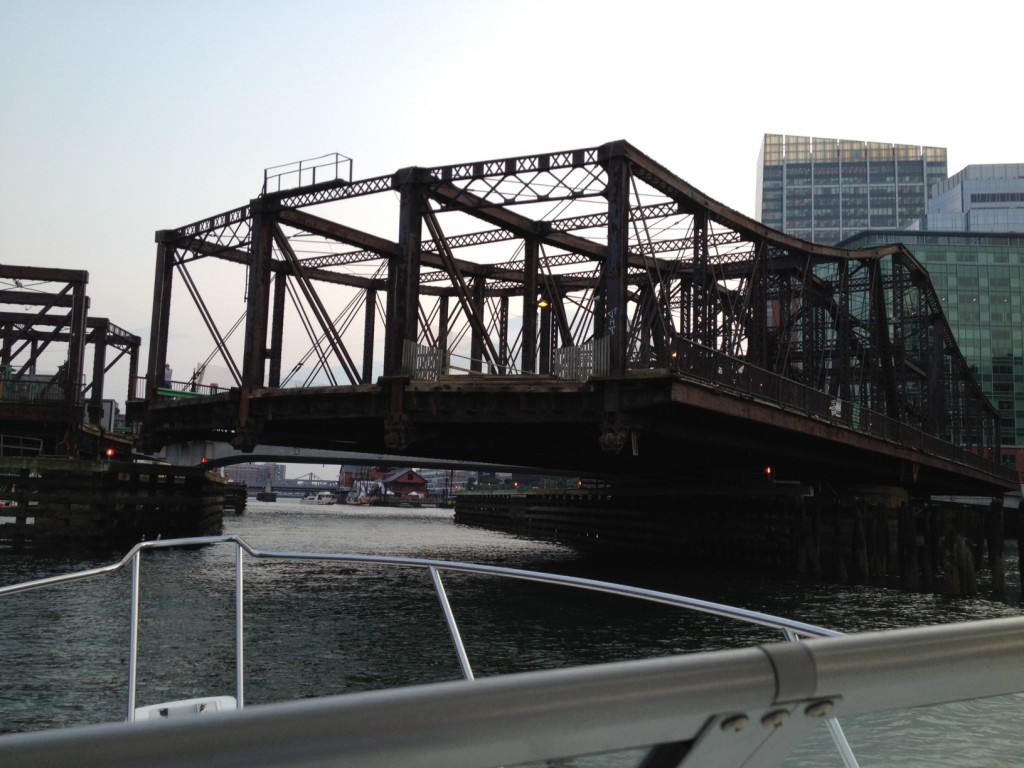 Last night, I brought the boat over to Fort Point Channel to see if I could fit under the bridge. I was picking up a buddy from South Station, so I thought the Fort Point Channel area would be convenient pickup spot. I tested out for myself a few things that I have written about recently, particularly the new public dock at Atlantic Wharf, and the Northern Ave Bridge, which was open last night.
The Northern Ave Bridge, at the entrance to the Fort Point Channel is manned and now opens on call between 7AM and 10PM. After that. Between these times, you need to call two hours ahead. This is great, as it provides more boaters access to the attractions of the Fort Point Channel, including the Boston Tea Party Museum, and several nearby restaurants. Fortunately, it was close to low tide, when you get about 12 feet of clearance under the bridge, so I just needed to take down my antennas, there was no need to open the bridge up just for me.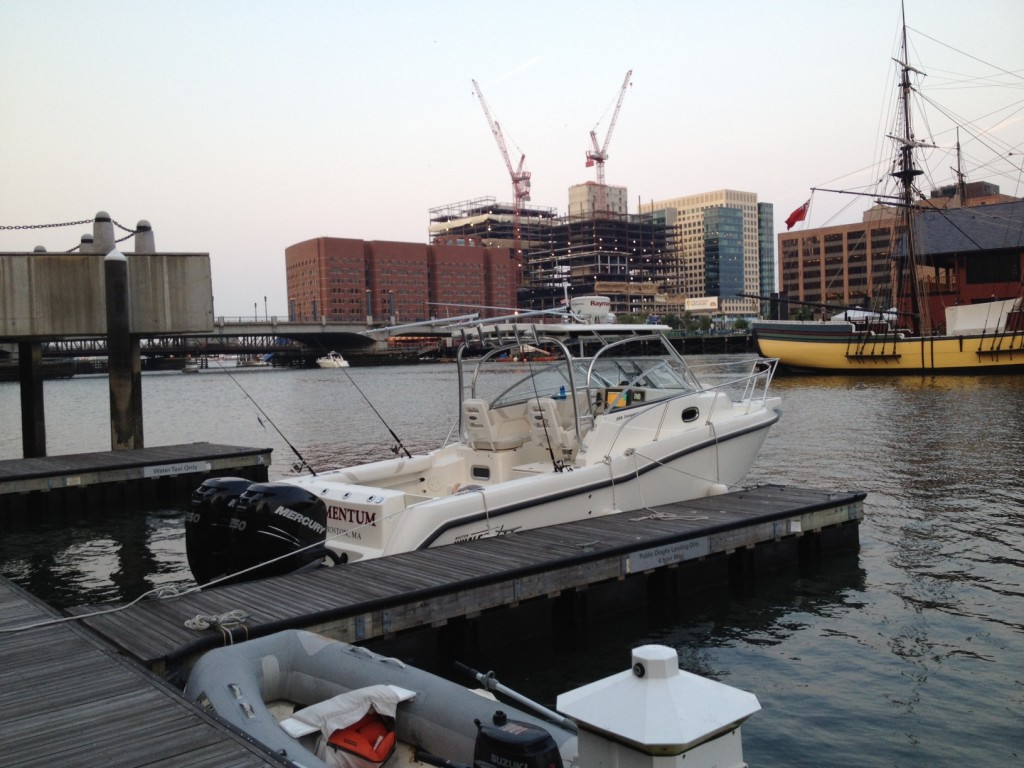 The public dock at Atlantic Wharf is great- there is plenty of space and many places in the area to explore. There is a 20 minute time maximum to keep in mind, but this location is ideal for picking someone up by boat from South Station, the Financial District, or The Tea Party Museum. The dock stays open until 10PM. Now that this dock is in place and the bridge is operational, I expect the Fort Point Channel area to get more popular with boaters and tourists alike.