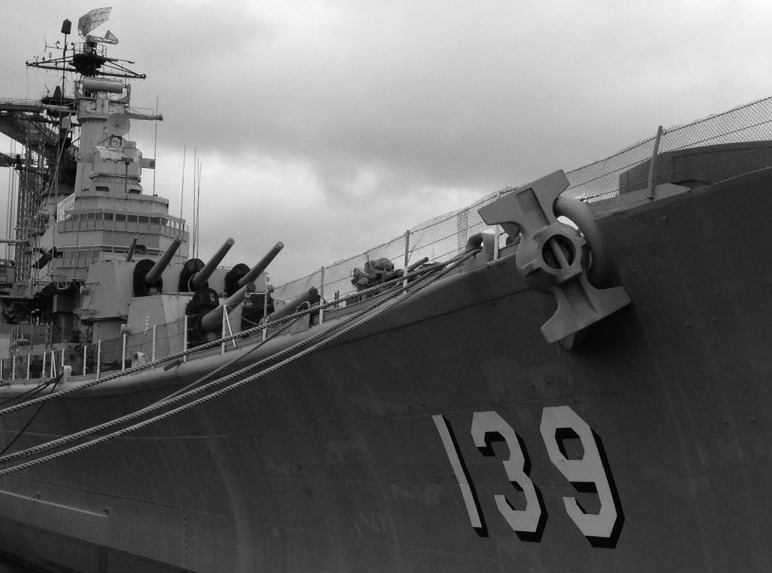 After five days in a row of being out on the harbor, I thought it would be a good idea to stay on land for a day. Yesterday, I decided to head to Wompatuck State Park to do some biking on the vast network of trails through these gorgeous woods. The park lies largely in the town of Hingham, but also touches parts of Cohasset, Norwell and Scituate. It has multiple entrances in each of these places. This vast expanse of woods was named for its prior owner, Josiah Wompatuck, who was chief of the Mattakeessett and grandson of Chief Chickatawbut.
In addition to being open to the public for recreation, Wompatuck State Park has an interesting history: Particularly its use as an ammunition depot for the United States Navy during WWII. The depot was connected to what is now the Greenbush line for easy access to both the Fore River and Hingham Shipyards, which were major shipbuilding ports in WWII. We have written a few posts in the past about the WWII history of the South shore, which can be seen here. One can see the vast infrastructure dating from the WWII era when walking through the Wompatuck State Park. Some areas of the park contain standing military structures are still closed off to the public due to several hazards, including contamination and unexploded ordinance. The park is full of the remains of old rail lines, which have been paved over and made into trails. Some of the old rail lines can be seen here: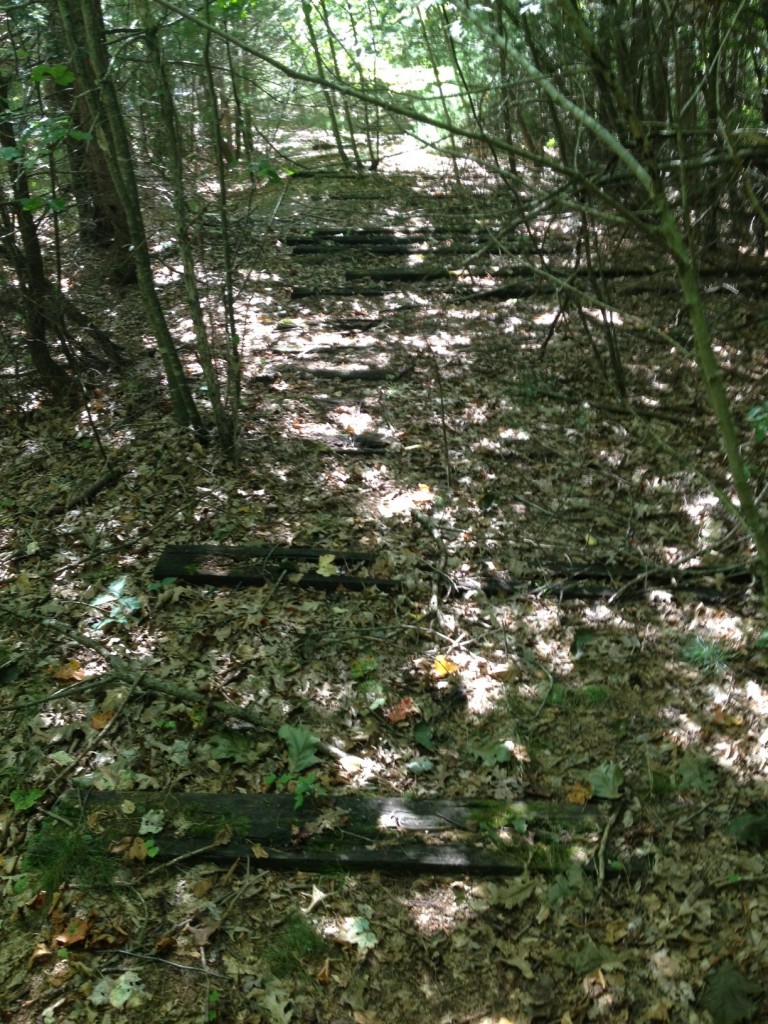 Old rail lines that have since been overtaken by forest growth: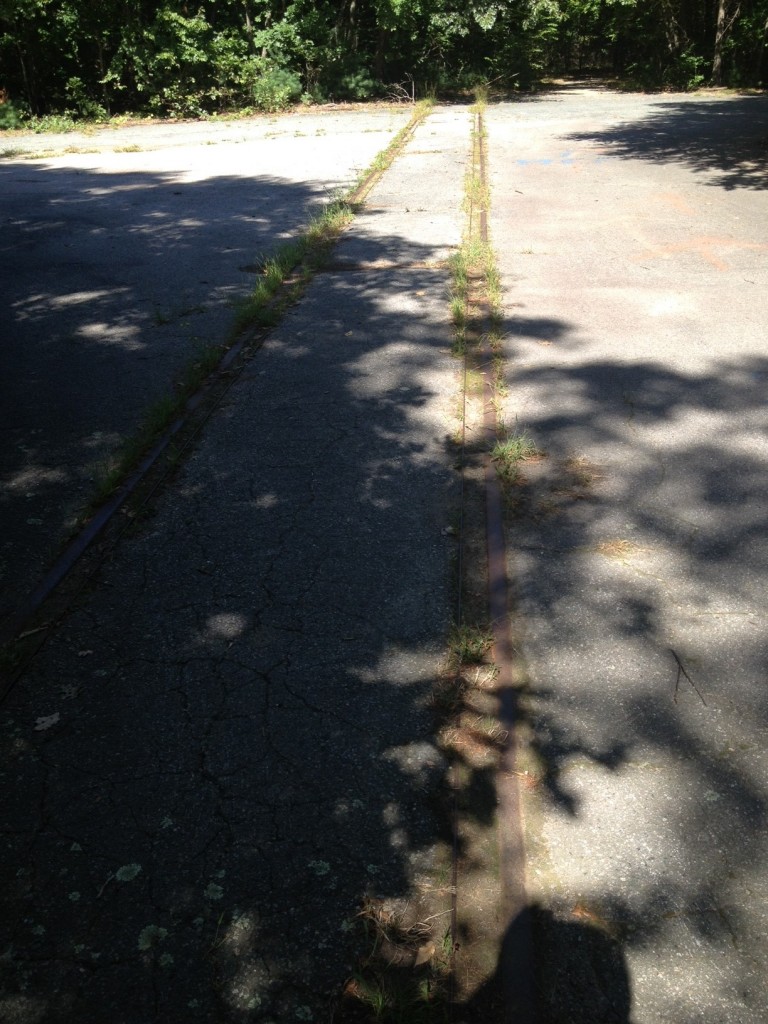 A view of the remains of some of the old bunkers used to store ammunition during WWII: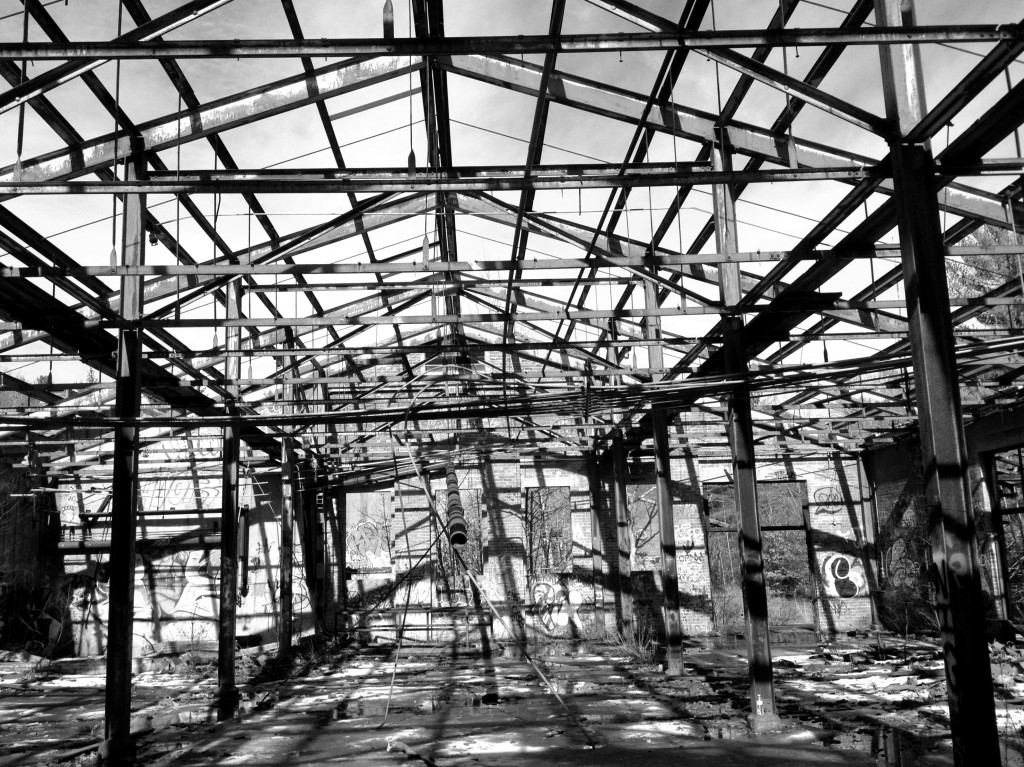 The collapsing old roof of one of the bunkers is a reminder of why this place is not safe: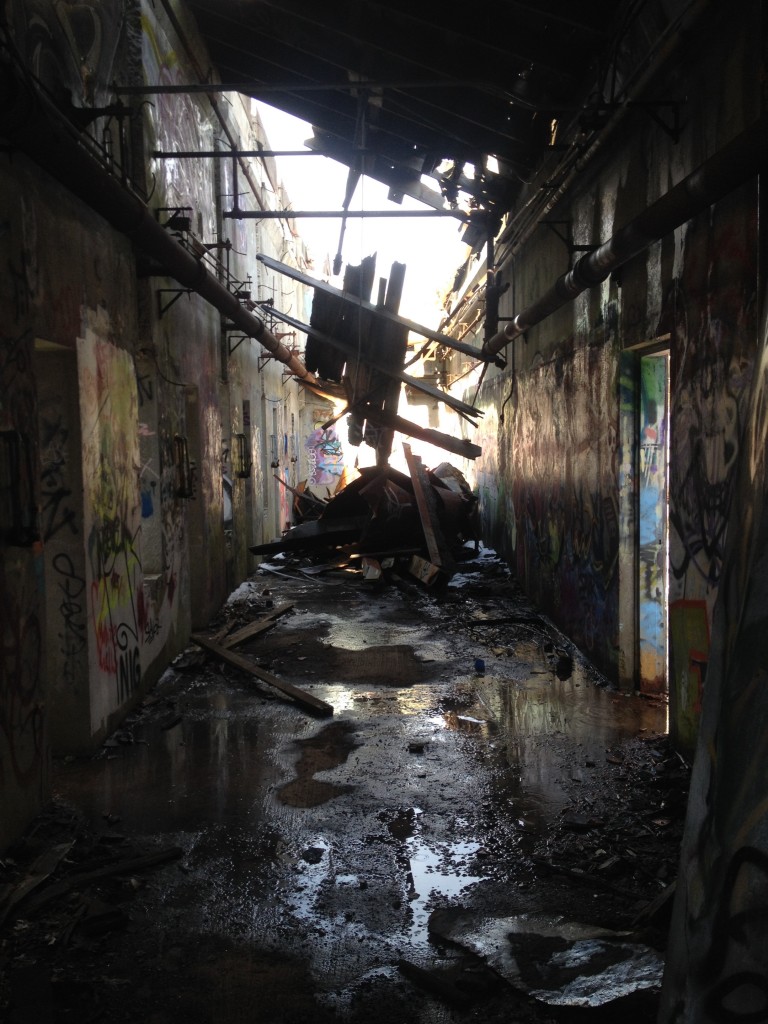 The brick exterior of one of the main bunkers. The ample coating of spray paint graffiti on the walls is evidence that many have ignored the restricted area warning over the years: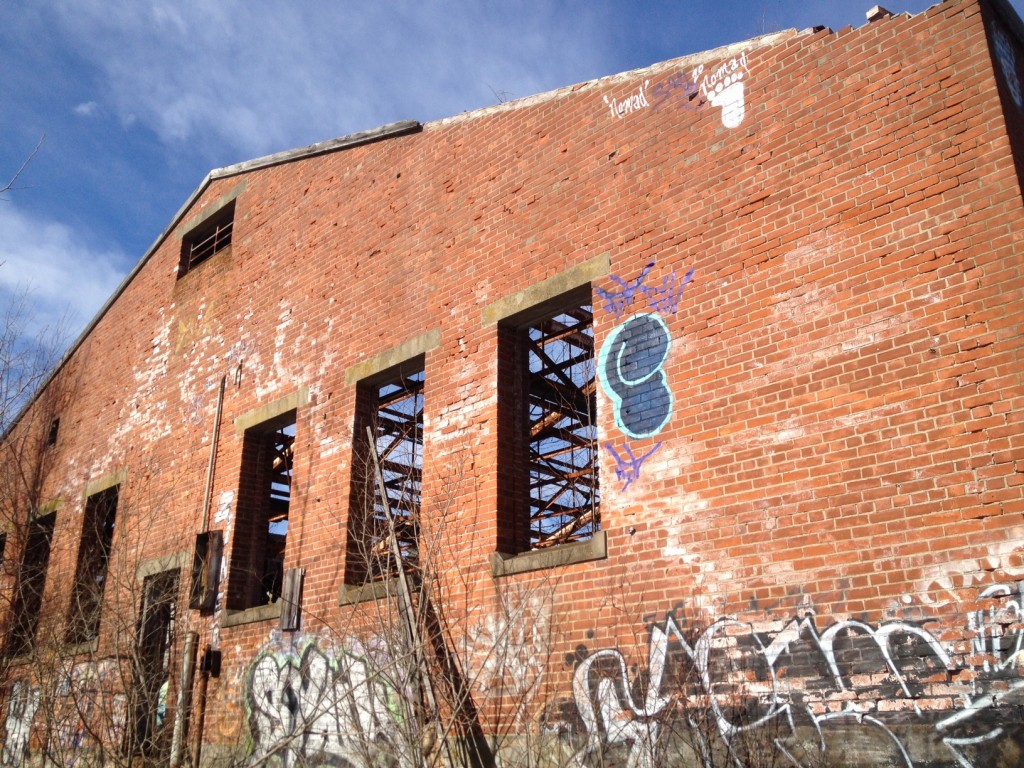 During the summertime, the park is particularly nice to visit. There are many other attractions to see beside the military ruins, including several ponds throughout the woods, and the Weir River Farm at the North side of the park. Below is a photo of the Weir River Farm in late spring. Note the city skyline in the distance: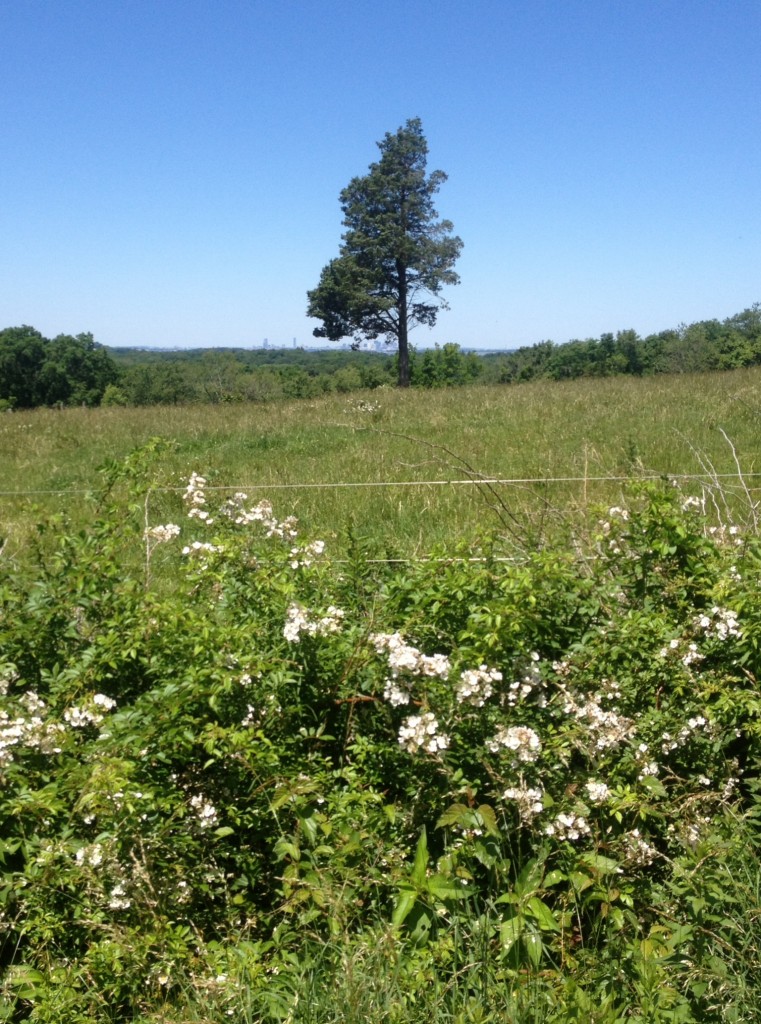 Reflections on the calm waters of the Aaron River Reservoir on a calm day. The reservoir is  located deep in the Wompatuck Woods, near the Cohasset side: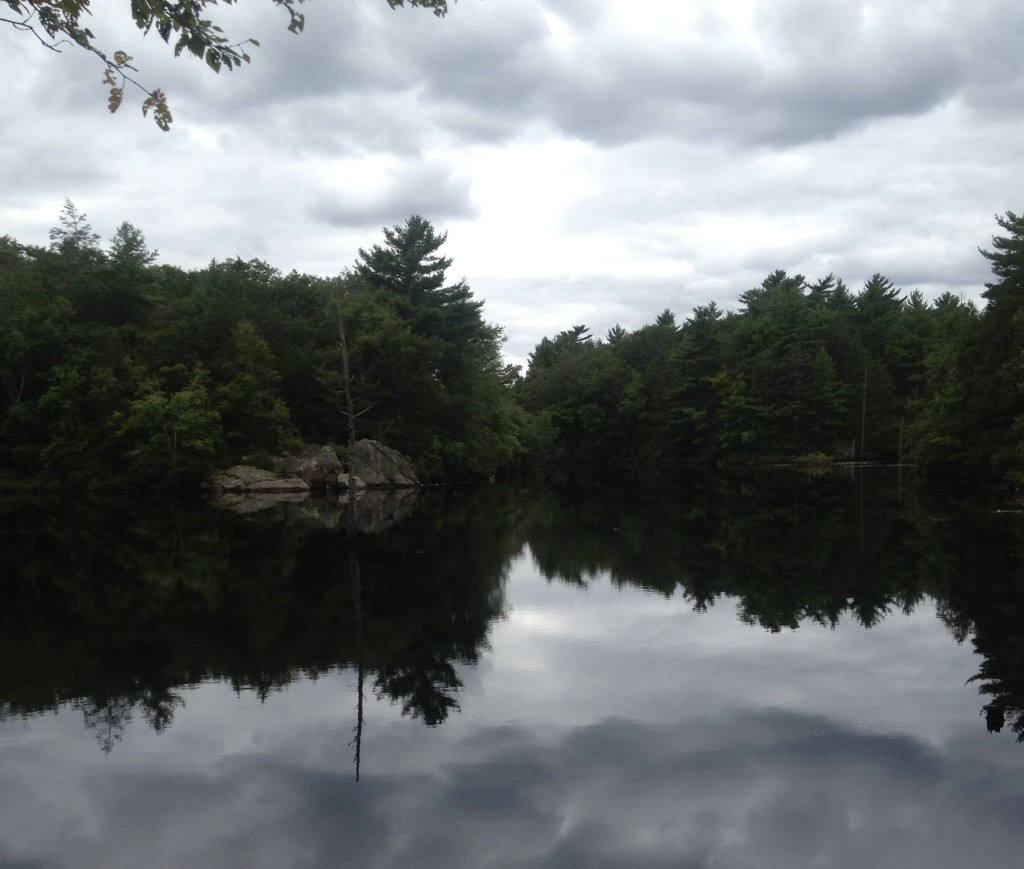 A link to the official Massachusetts DCR website of Wompatuck State Park can be found here, while a link to the Friends of Wompatuck website can be found here. I would highly recommend a visit to the park if you are in the South Shore area.