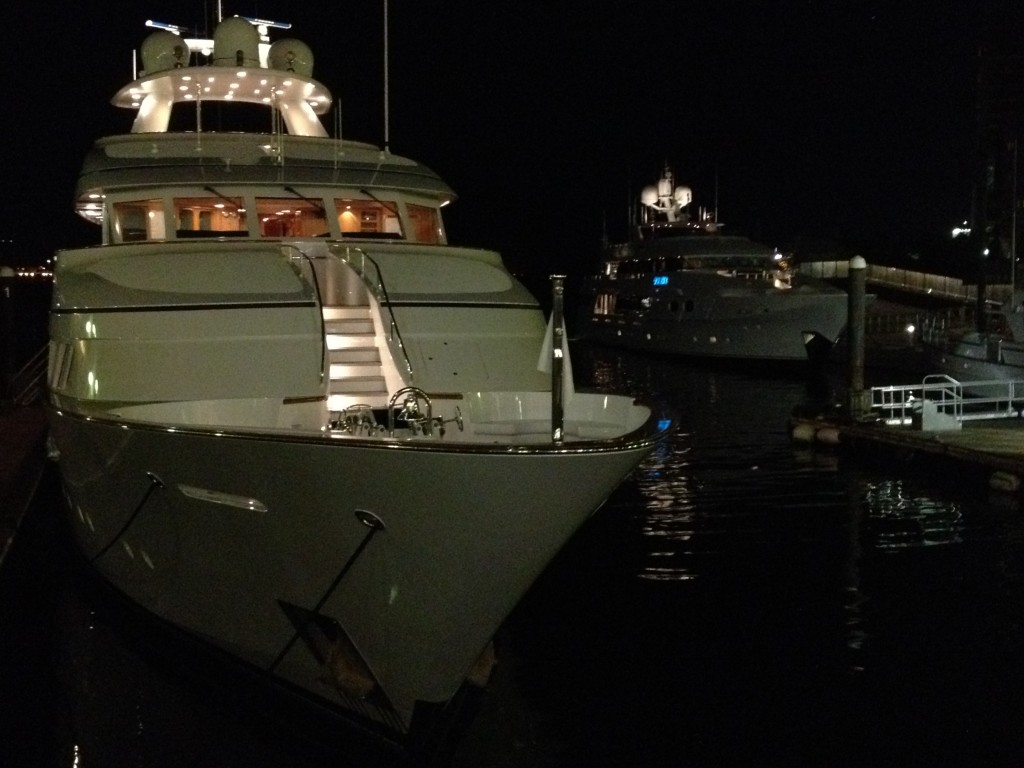 Could it be our attractive city nightlife and culture? Or is just an accessible deep water port in the center of our financial district? I'm not sure what it is, but recently, Boston has attracted its fare share of Mega-yachts that have been tying up at the docks near Fan Pier and Rowes Wharf. Perhaps it is just a sign of the times.  These are not just Yachts- they are truly floating mansions, equipped with multiples rooms, a full crew, tenders that are often >25 ft long- even some with a pool or helicopter pad.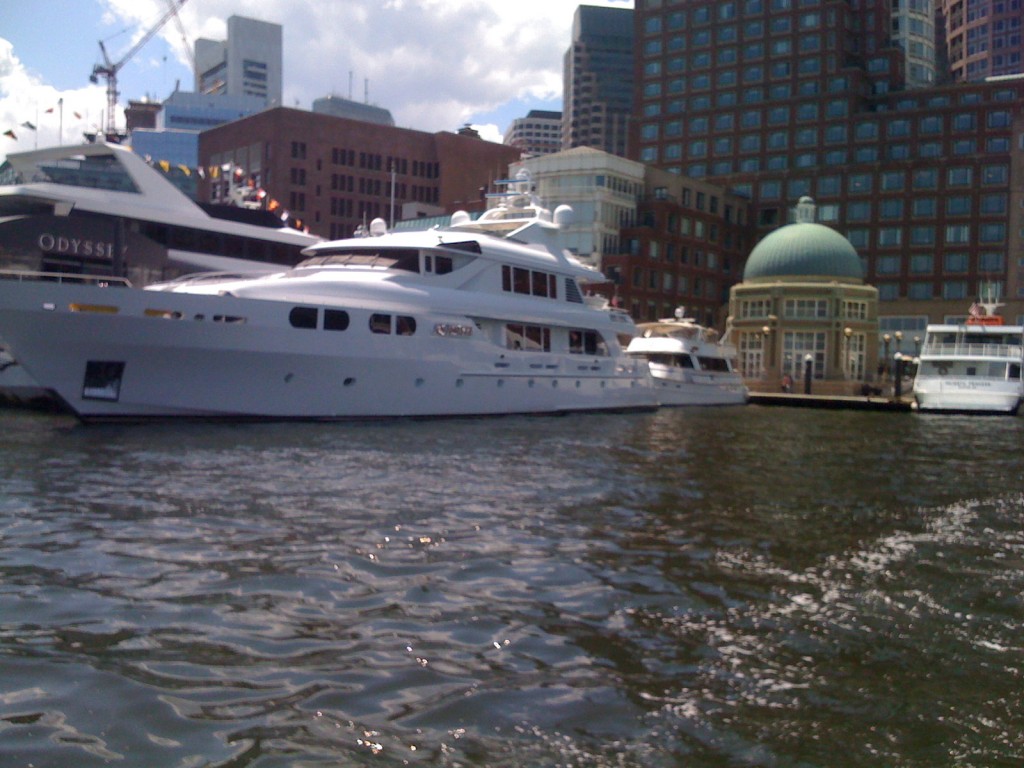 The Boston Harbor waterfront provides a phenomenal place to tie up given the beauty of the Rowes Wharf complex and nearby rotunda at the Boston Harbor Hotel. Many days this summer, several Megayachts could be visible tied up in front of this area. It gives the Boston city skyline a pretty cool look.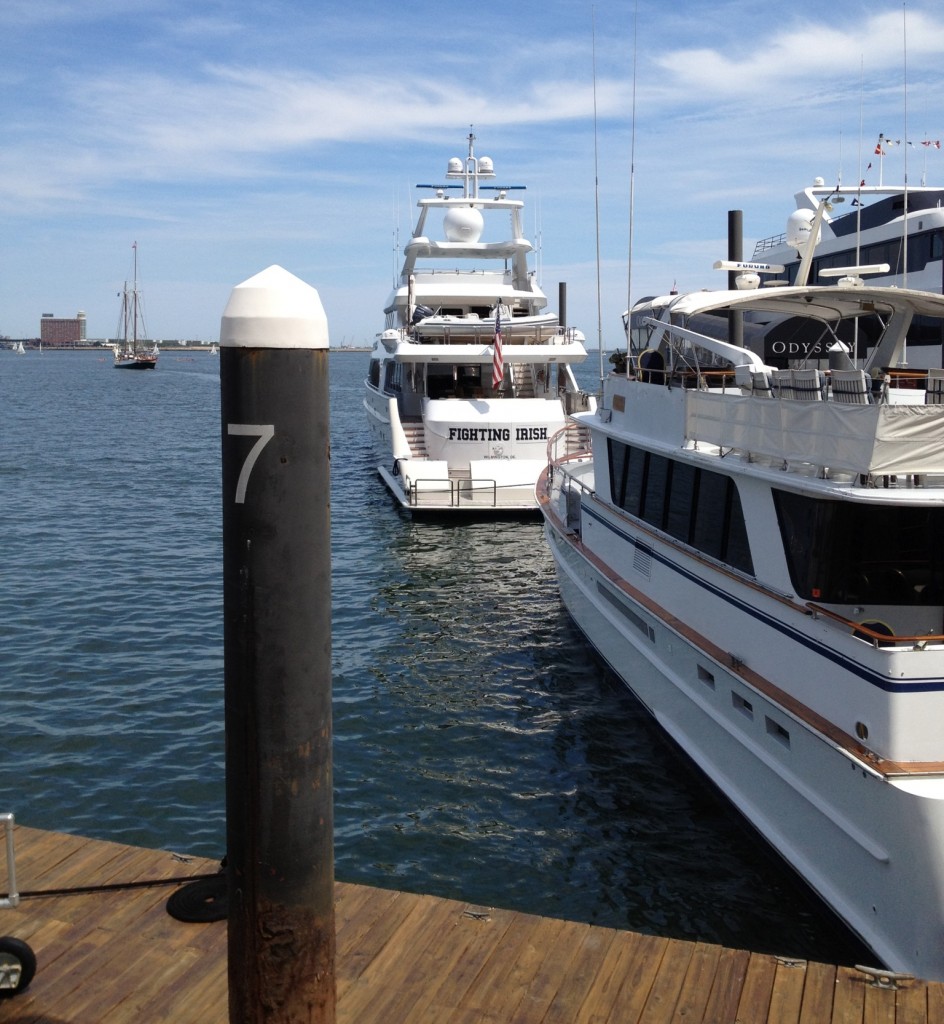 Here is one of the particularly large yachts that is currently anchored in front of Fan Pier. I observed here coming up the coast from Cohasset on Monday. She is the Exellence V- I'm not sure that this Yacht is privately owned- it may be part of a charter company. But it is rentable for the week (see the website here)….its a bit out of my price range!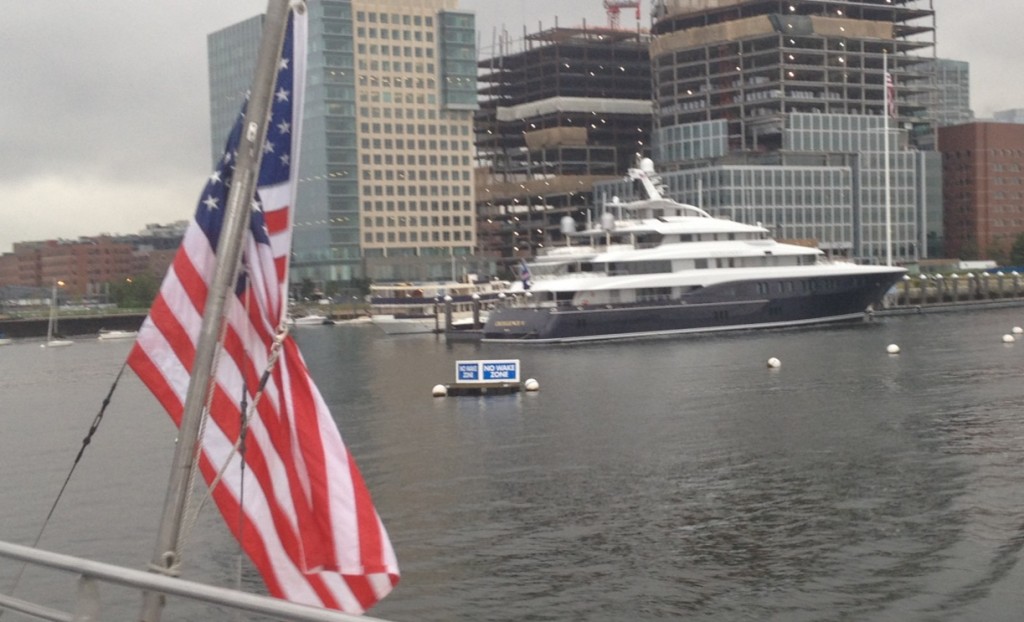 The marinas at both Fan Pier and Rowes Wharf are capable of holding Mega-Yachts, which is great, since the presence of these yachts is visually and likey economically additive to the city of Boston.