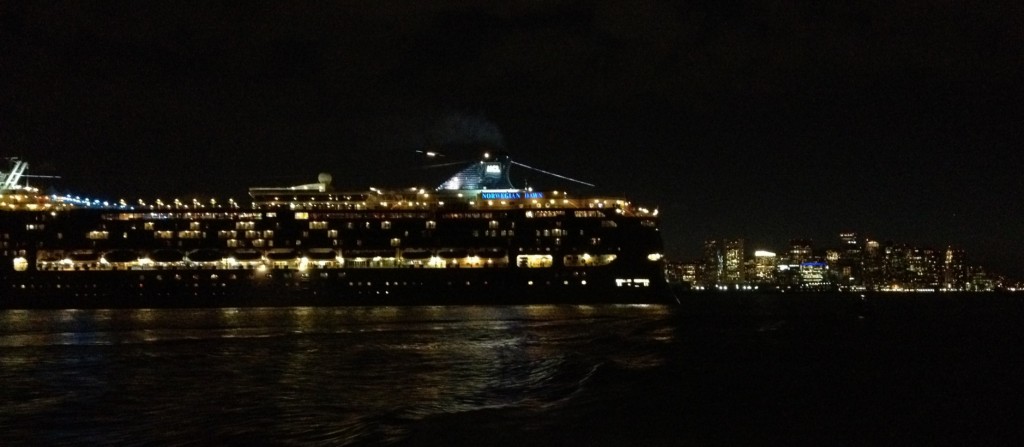 I took this picture of a cruise ship backing out of the Reserve Channel in South Boston last night. It was illuminated like its own small city as it pulled out. I thought it looked pretty cool in front of the Boston skyline as I cruised out to Hingham on the late ferry last night.
The Boston Cruise terminal has picked up its volume in recent years, and is particularly busy in the fall. According to the Massport website, this cruise port handles 300,000 passengers per year. The sight is particularly useful as it gives specific cruise schedules. One can depart from this port on a week long cruise down to Bermuda, up to Bar Harbor, Maine or even Canada. I believe these cruises run regularly, but there are other destinations as well which run less regularly. The Queen Mary 2, one of the largest cruise ships in the world, visited Boston this September and has been known to make occasional trips to out port on its cruises. Here is a photo of the Queen Mary 2 docked in Boston: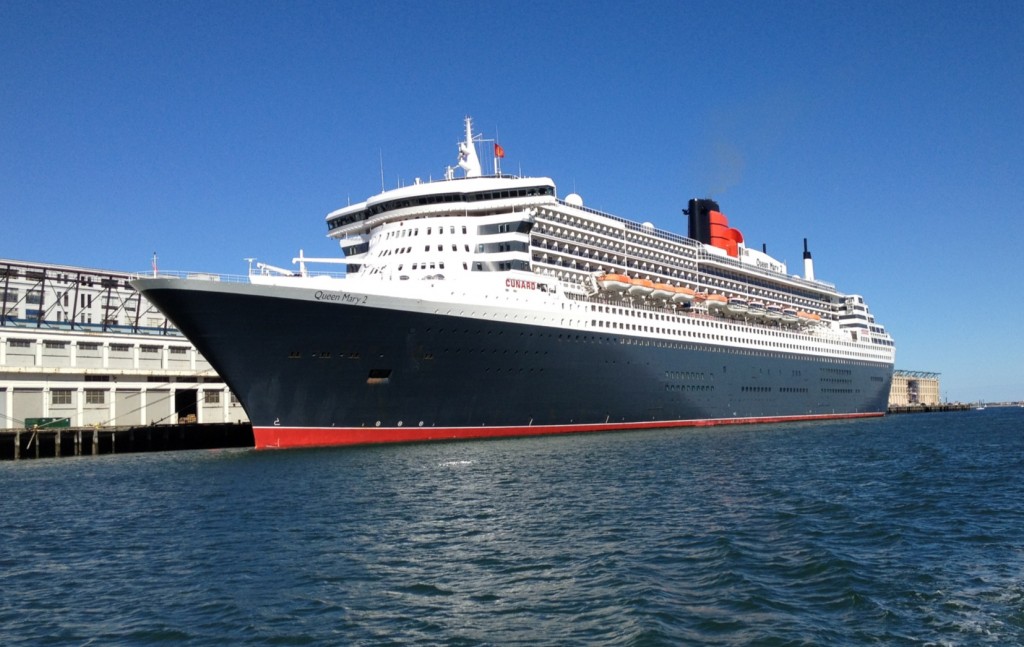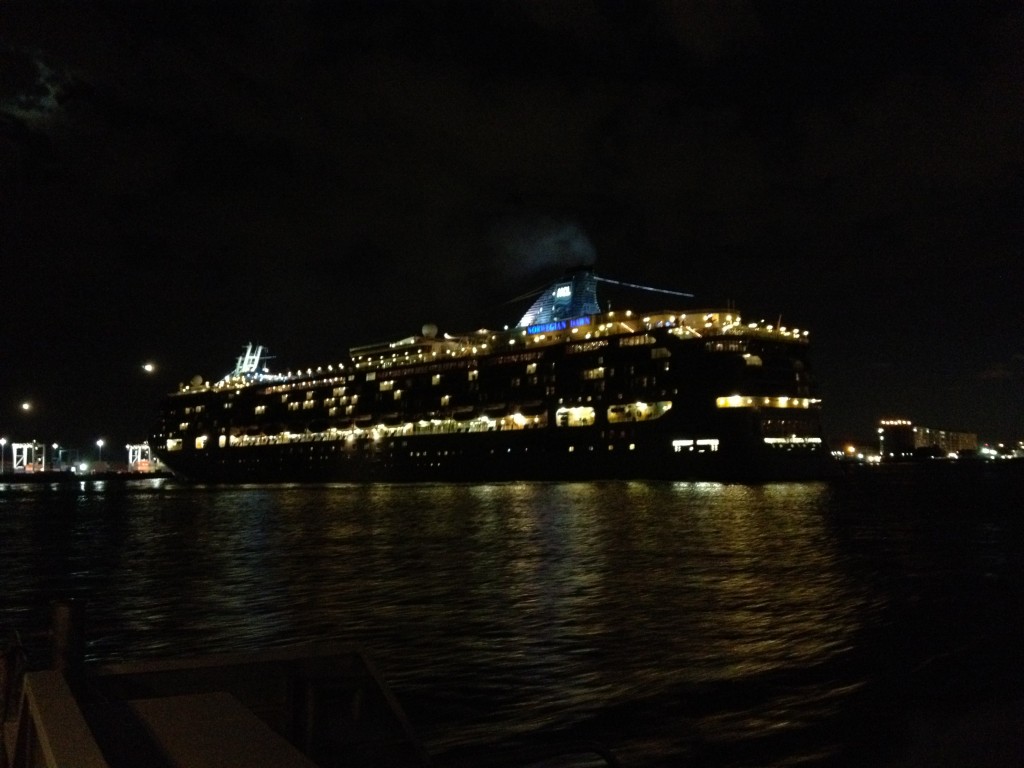 If you are lucky enough to live in South Boston or the Seaport district, you can often see the ships departing from your front window or roof deck. Being from South Boston, I am able to see the ships from my roof, and can hear them sound their horns as they depart. If you are out around Castle Island, you can see the cruise ships up close as they arrive and depart at nearby Reserve Channel.
The cruise ships typically exit the Reserve Channel and head out to see via president roads and the North Channel off Deer Island. As a boater, remember to keep clear and give these guys lots of space, or the police boats escorting them will give you a pretty clear reminder.
Here are a few more photos of the same cruise ship which I took during daylight hours earlier in the year from the Hingham ferry: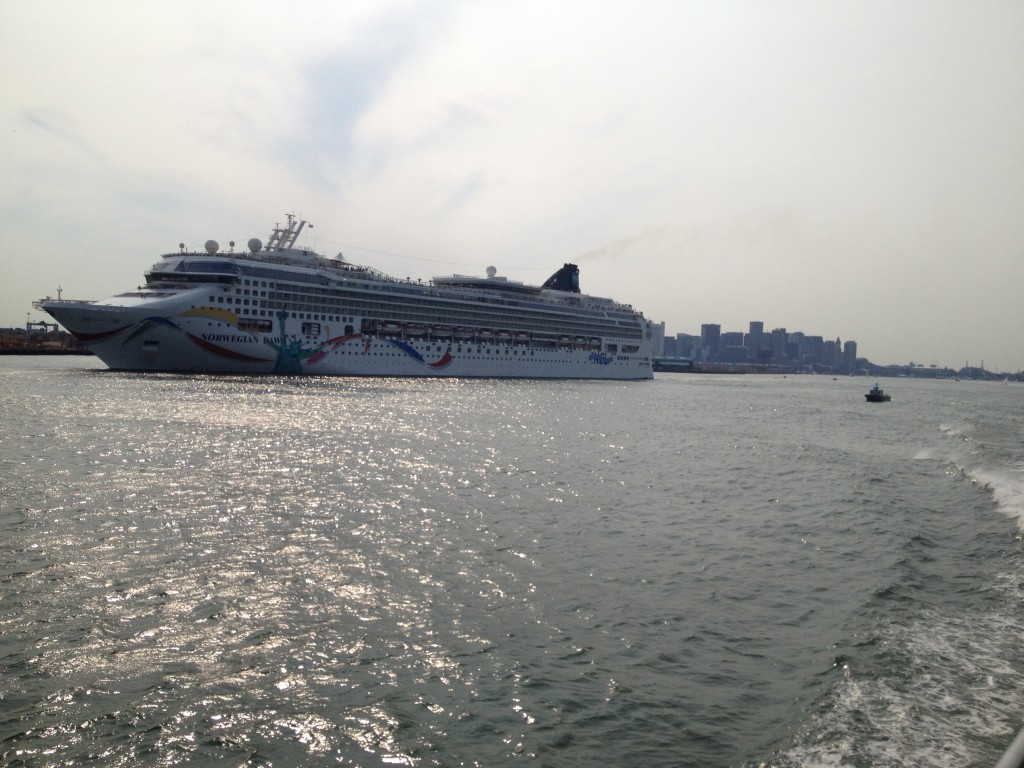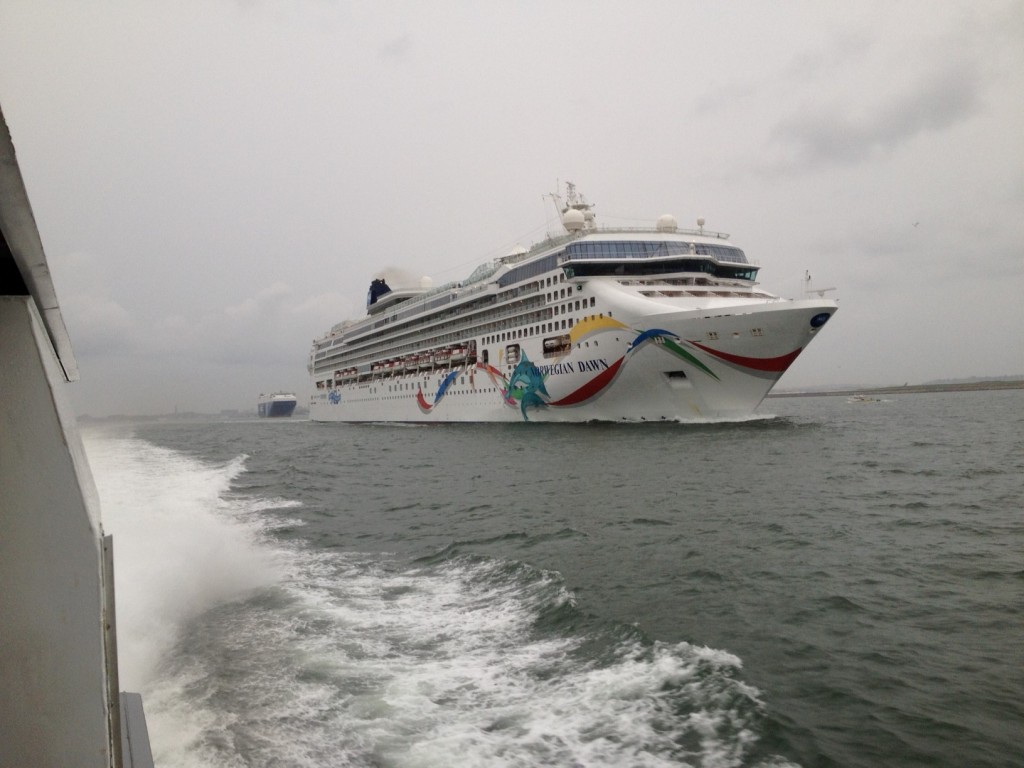 Here is a photo of Boston's cruise terminal on a busy day. Two ships are in port, including  the massive Queen Mary 2: