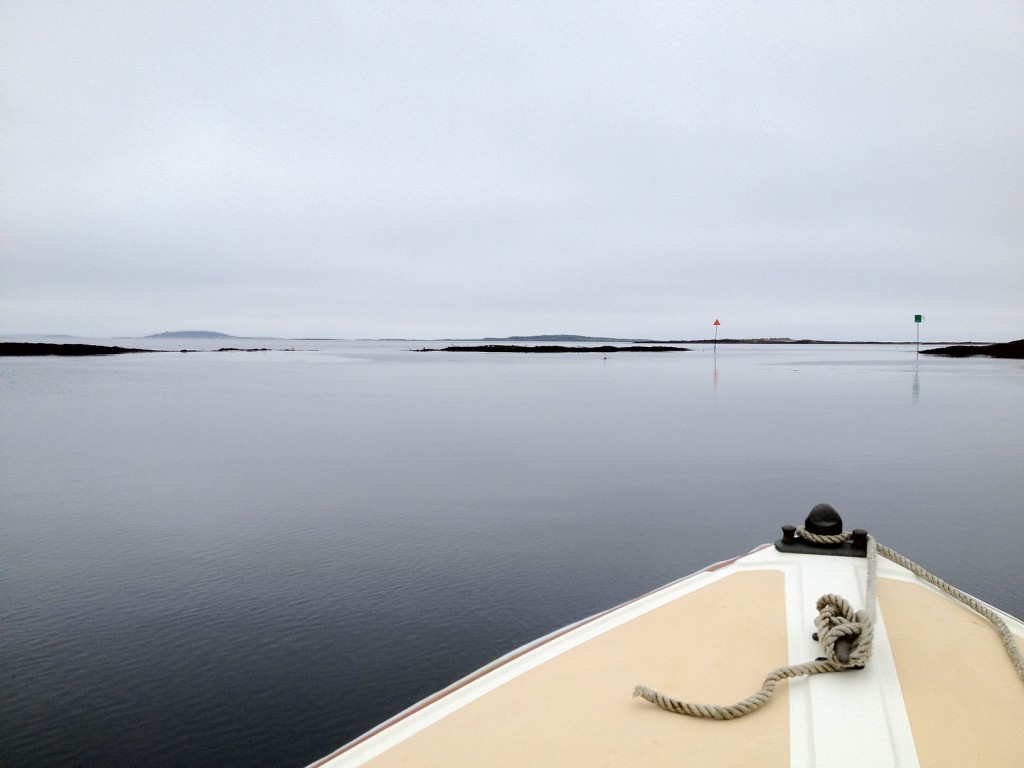 As the temperature drops and the cold winds blow- boating season starts to wind down up in Northern New England. I spent the day up in Maine yesterday (my second favorite boating spot after Boston Harbor) to close up shop for the winter. Fortunately, down south here in Boston Harbor we have a good four to six weeks left before the boating season ends.
Yesterday, I brought a couple of boats around Harpswell in Casco Bay, up to Great Island Boat Yard on Sebascodegan Island for winter storage. The skies were gray, and there were not many boats out, except for some Lobster boats. The photo above was taken while heading to the Southeast out the small channel between Orr's Island and Bailey Island. Here is a chart clip of the Eastern End of Casco Bay: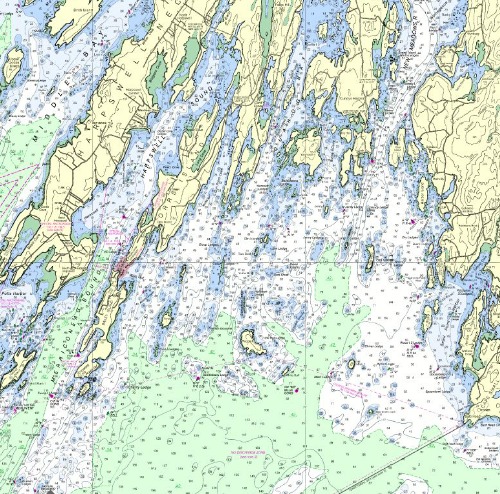 *See disclaimer at end of post regarding use of NOAA nautical chart clips.  
Looking South toward open ocean from the East side of Casco Bay, between Bailey Island and Small Point Harbor: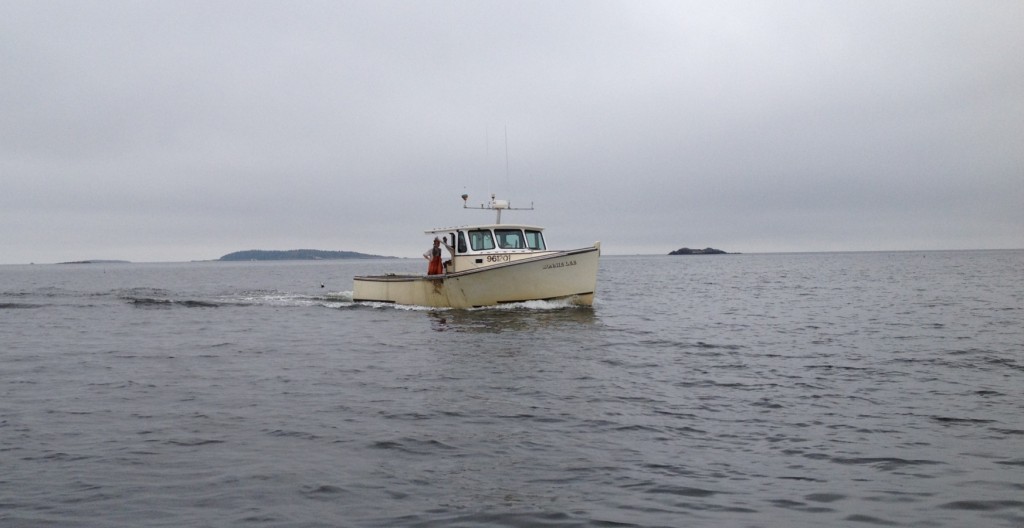 Turning North up into Quahog Bay, where Great Island Boat Yard is Located: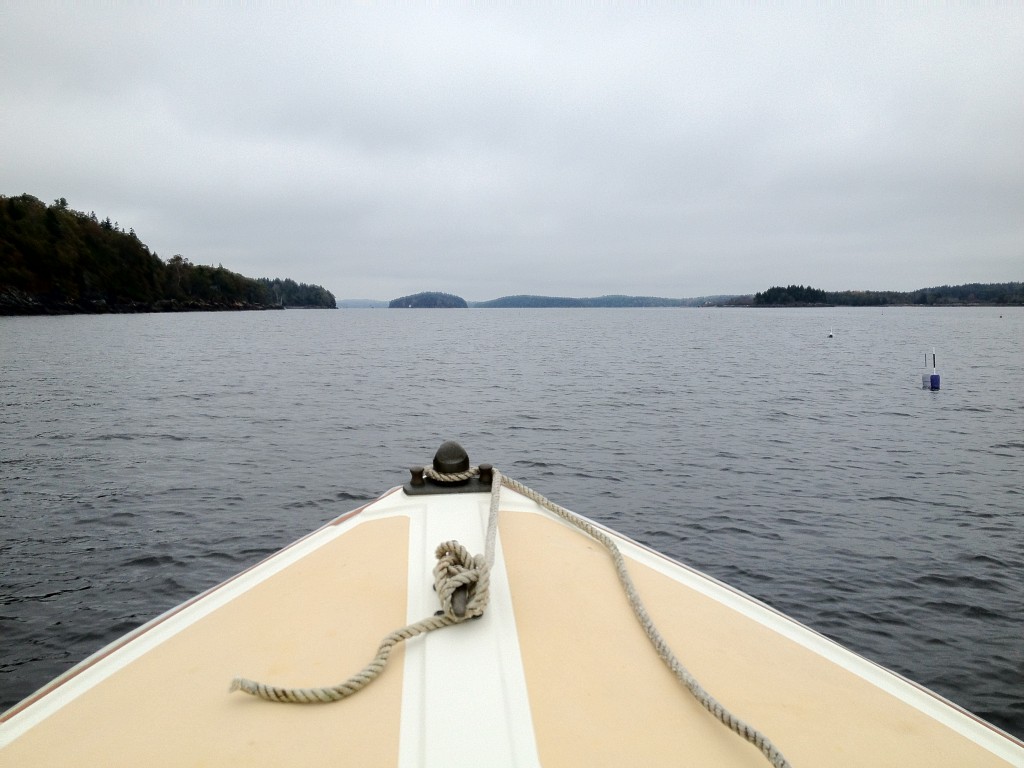 Lobsterboats on moorings up in Quahog Bay: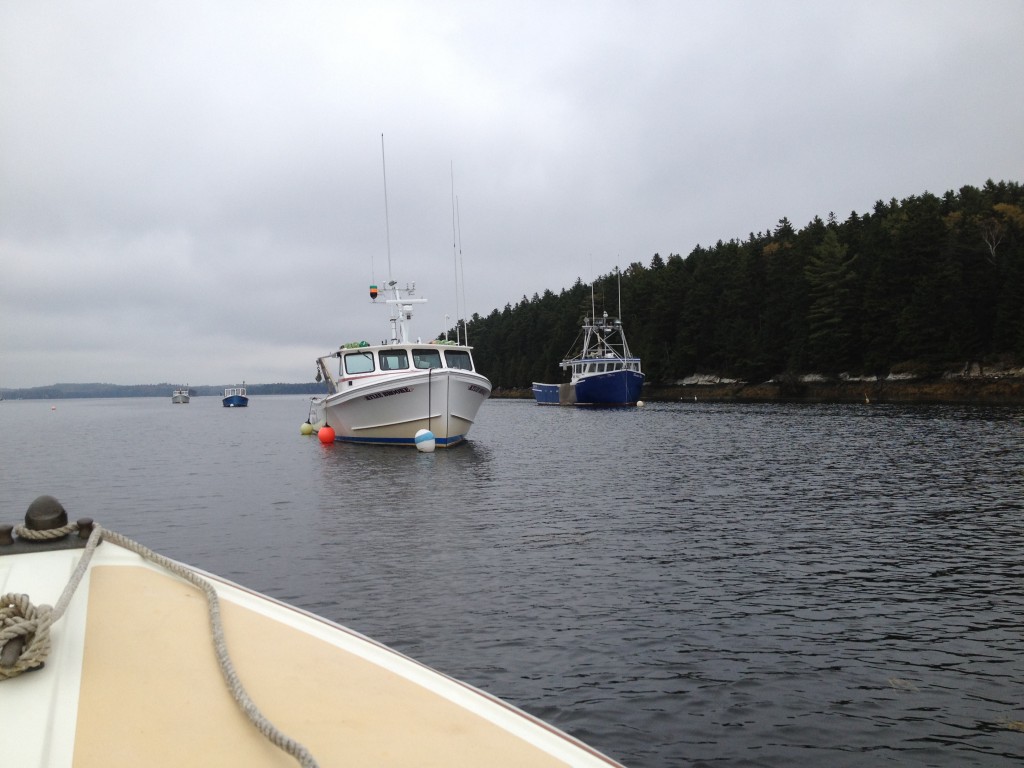 A glimpse of the sea floor at low tide through the clear Casco Bay waters: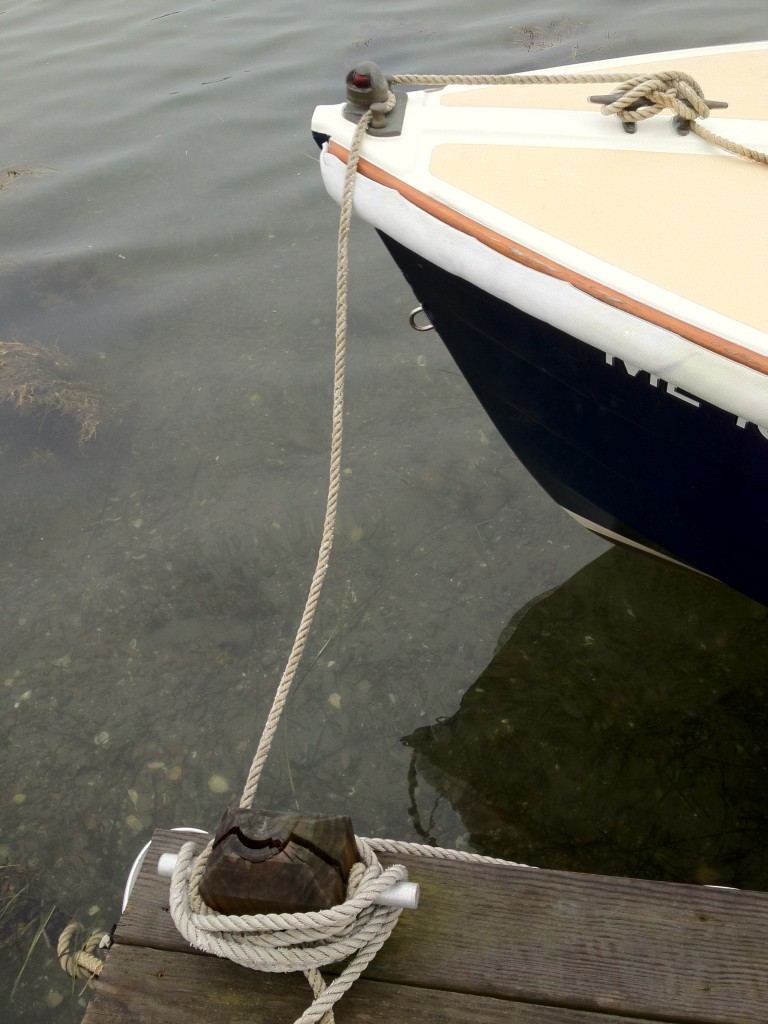 There are not many good days left in the boating season up in Maine, but I am hoping to spent a lot of time up here next summer. Hopefully, I can get a window of good weather to make that 4+ hour trip from Hingham Harbor up to Casco Bay. I didn't get the window I was looking for this season given that during the time I had taken off from work, the buoy at Jefferies Ledge was reading 5 ft swells…..not so much fun for a four hour ride.
*The chart images contained herein were obtained by the NOAA and are being used in accordance with their terms of permitted use. Altered and redistributed charts such as those shown below should not be relied on for navigational purposes. Please download the full version from "www.charts.noaa.gov" and please see terms of service at "
http://www.charts.noaa.gov/RNCs/Agreement.shtml?13270
"