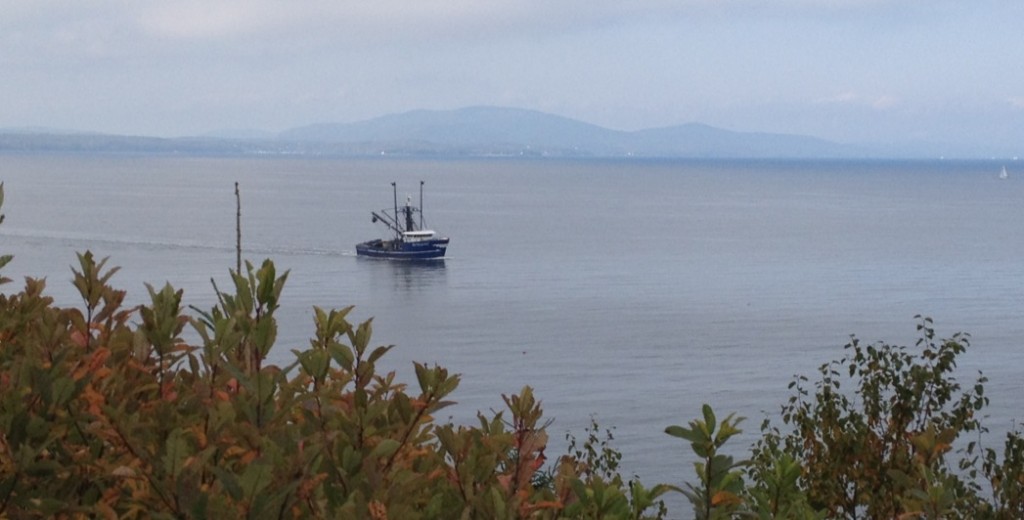 If one ventures far enough up the coast of Maine, one comes across Penobscot Bay, which must be one of the most beautiful bodies of water in the world. Although a little chilly for swimming, it is ideal for boating given the sweeping views of distant mountains, deep waters and assortments of islands and coastal towns to visit. When heading North from the Portland area, you will find many miles of rock outcrops and peninsulas which finally give way to the great open expanse of Penobscot bay. It is here that the waters of the Penobscot River, having originated deep in the heart of Maine's great snow capped mountains, finally meet the sea. At 180 miles, it is a very long boat trip from Boston, and one that I have never done. This would most certainly be a multi-day trip if traveling by boat given its distance- but certainly worth the trip.
I had the pleasure of driving up to Penobscot Bay last friday. Although I came by car and not boat, it was great to take in the scenery and get some ideas for a boating trip for next season up to this area. I went to Owl's Head State Park, where I took these pictures. There is a nice lighthouse there up on a hill. The picture above is a trawler leaving Rockland, the main town on Penobscot Bay. Below is a photo of the East-facing rocky beach with clear, cold water at the park.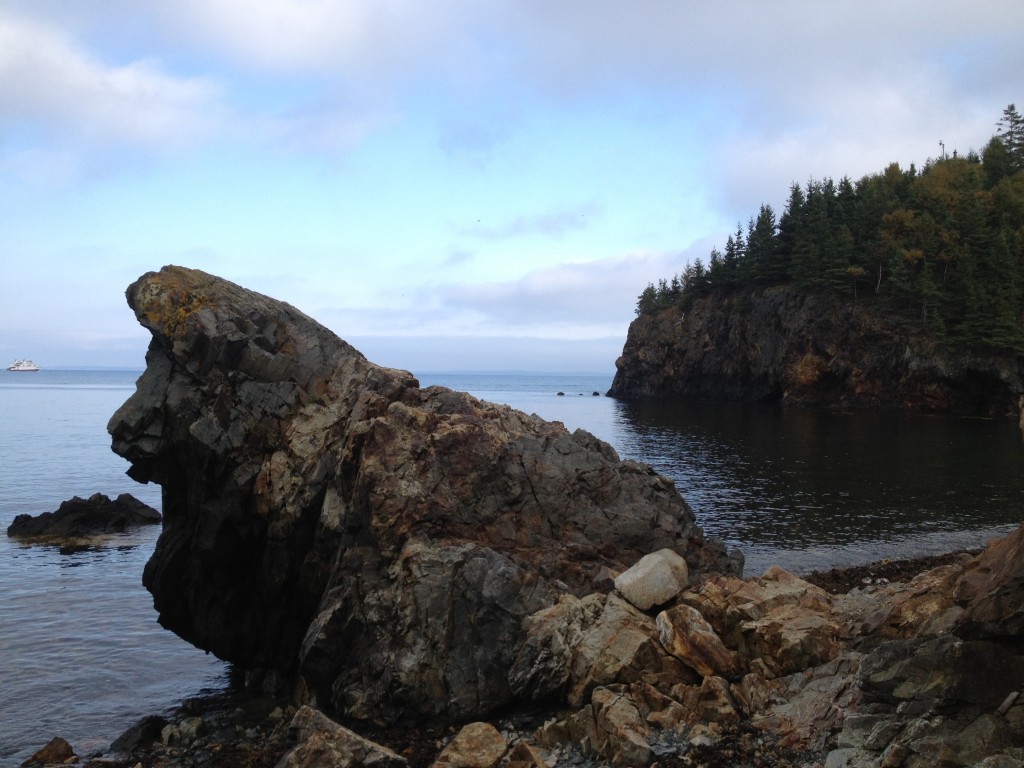 Owl's Head Lighthouse on Penobscot Bay: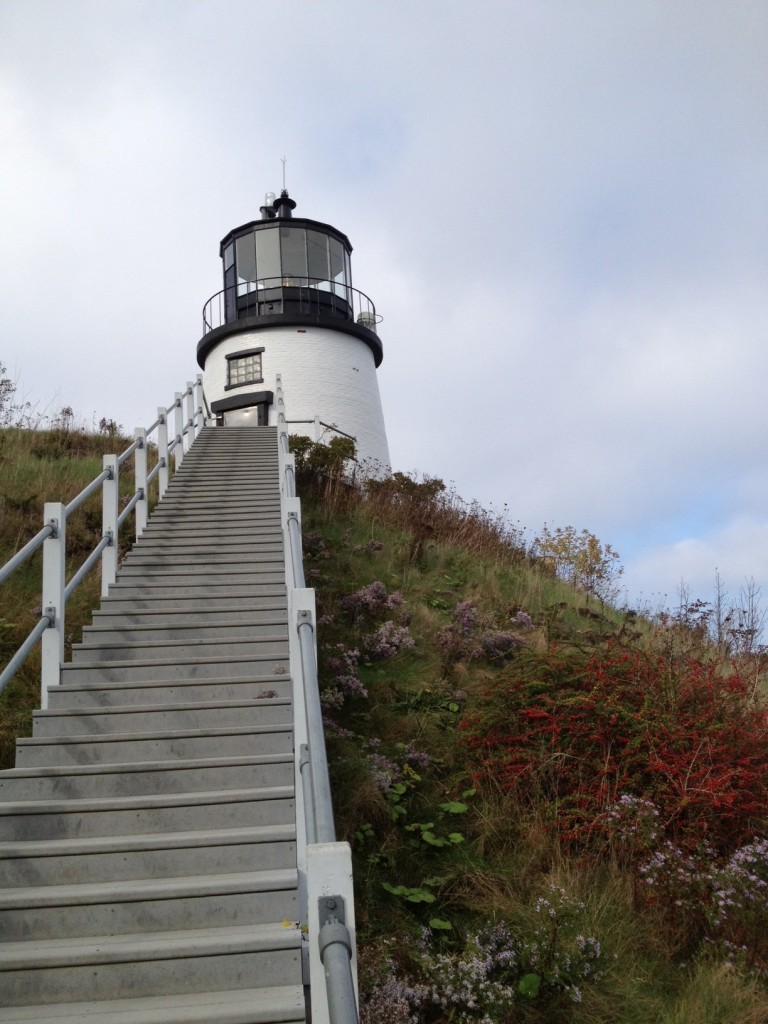 A passing trawler seen from shore: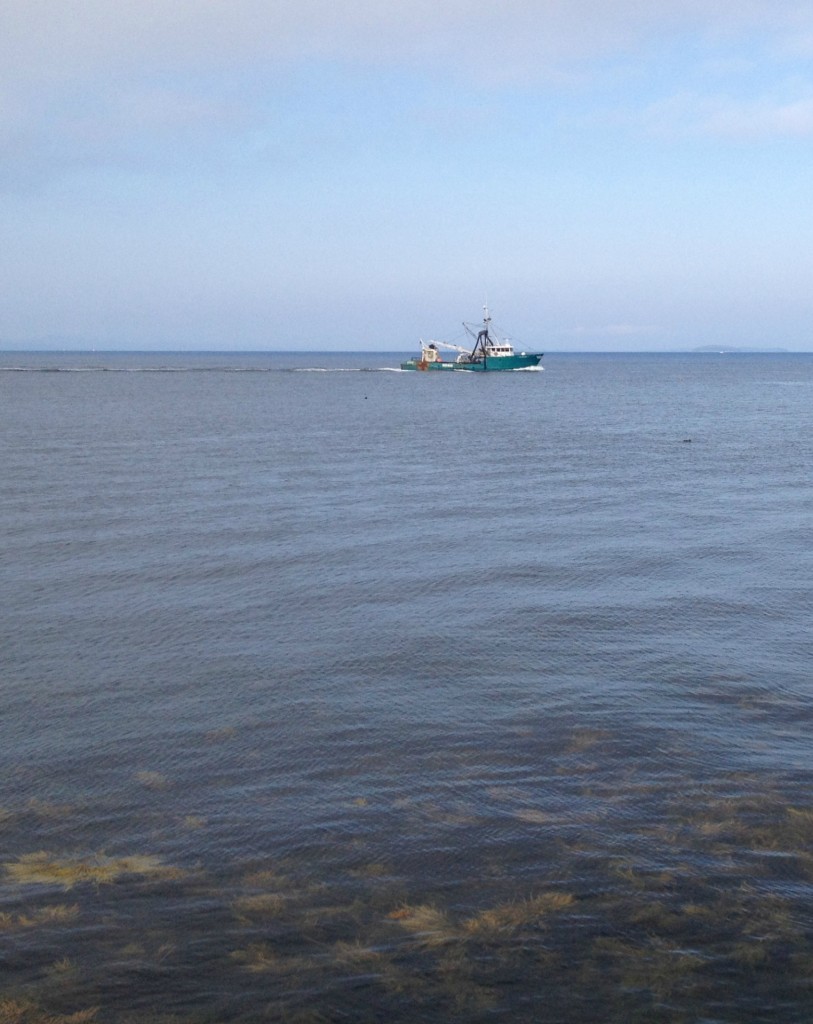 Looking South to lots of little islands and rock outcrops: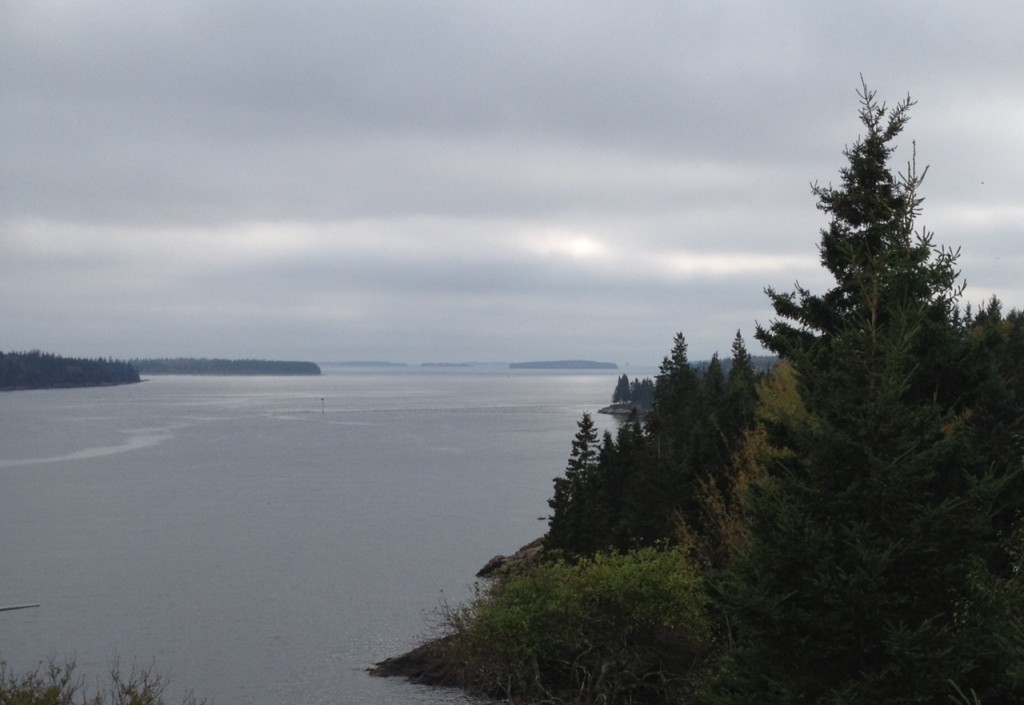 A chart clip of Rockland Harbor…..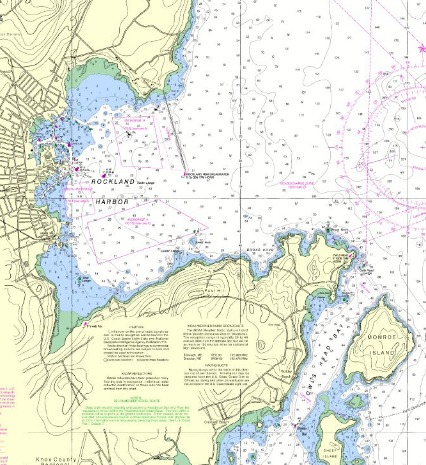 And a corresponding cool aerial photo of Rockland I took recently while heading back to Boston from Europe. You just can't mistake it with that big breakwater!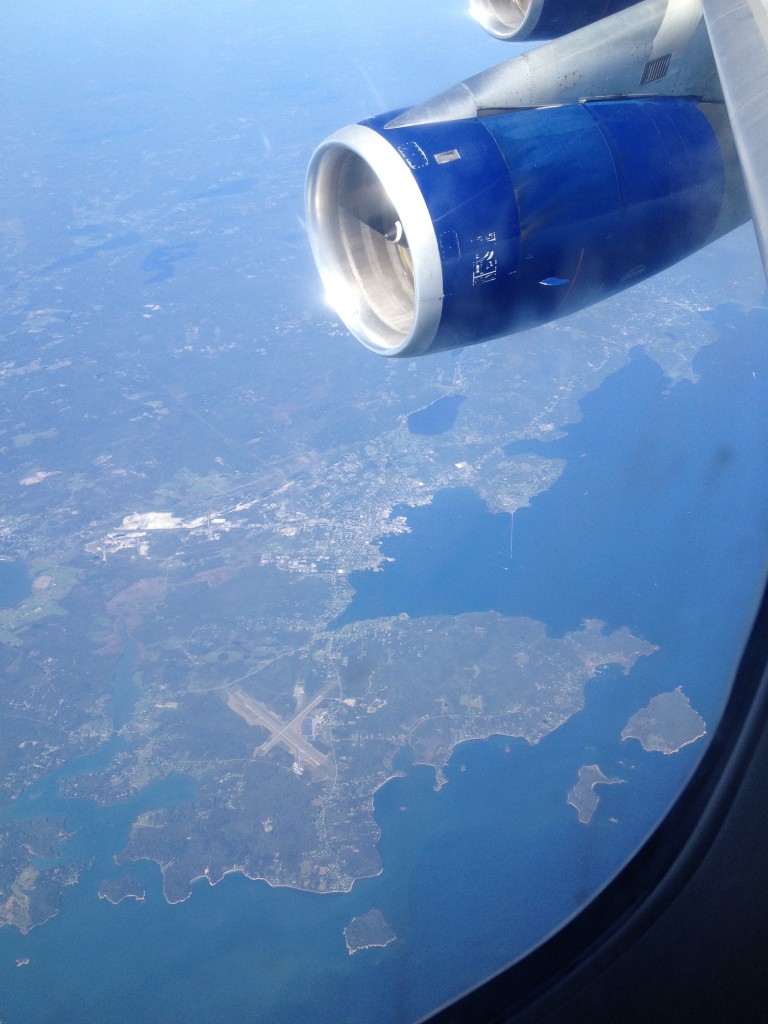 Penobscot Bay and the town of Camden, as seen from the State Park at Mt. Battie, in the Camden Hills. This is a view looking South. In the afternoon, the sun's reflection sparkles on the surface and illuminates Matinicus Island, and several other small distant islands on the horizon, about 20 miles to the south.