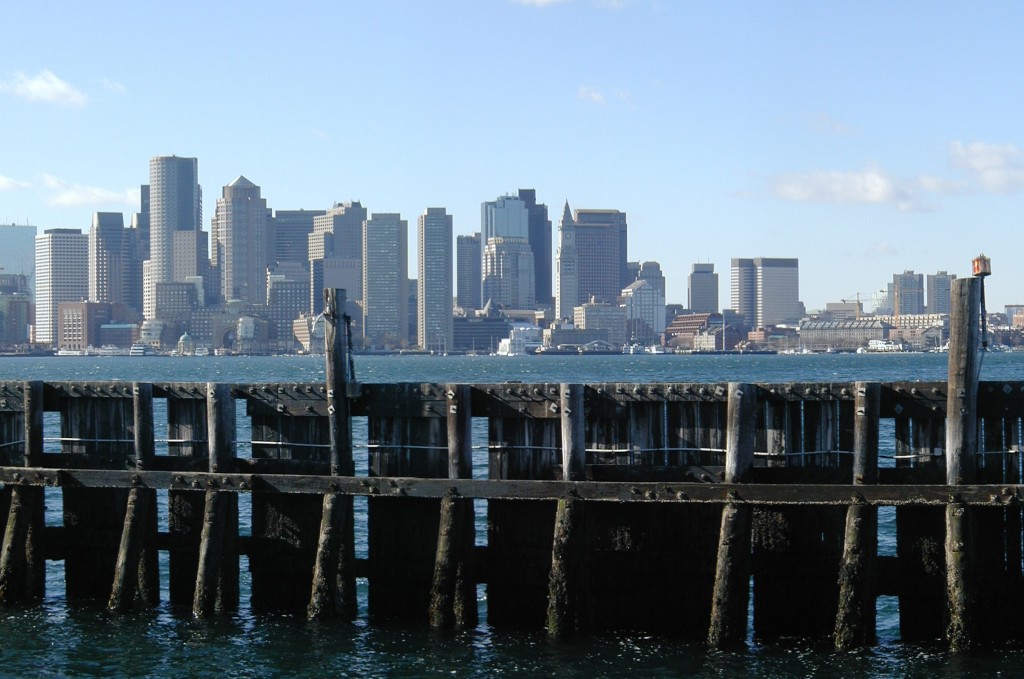 Earlier this week, the potential for a new dockside restaurant in East Boston was a hot topic in the news. (Here is a link to an article in the Boston Herald, where I first heard about this). I think this could be a great idea given the available space on East Boston's waterfront that offers a virtually unobstructed view of the Boston Skyline. Above is a photo of the Boston Skyline taken from the docks in East Boston on a windy day.
Several efforts like this have been successful in the past, including turning an old cruise port into a really nice park on the waterfront. This is now Piers Park, off Marginal Street in the SE corner of East Boston. The city of Boston should utilize its waterfront location to have more waterfront restaurants with dock access. Here is our list of the restaurants with docks around Boston that exist today.
Sunset from Piers Park in East Boston: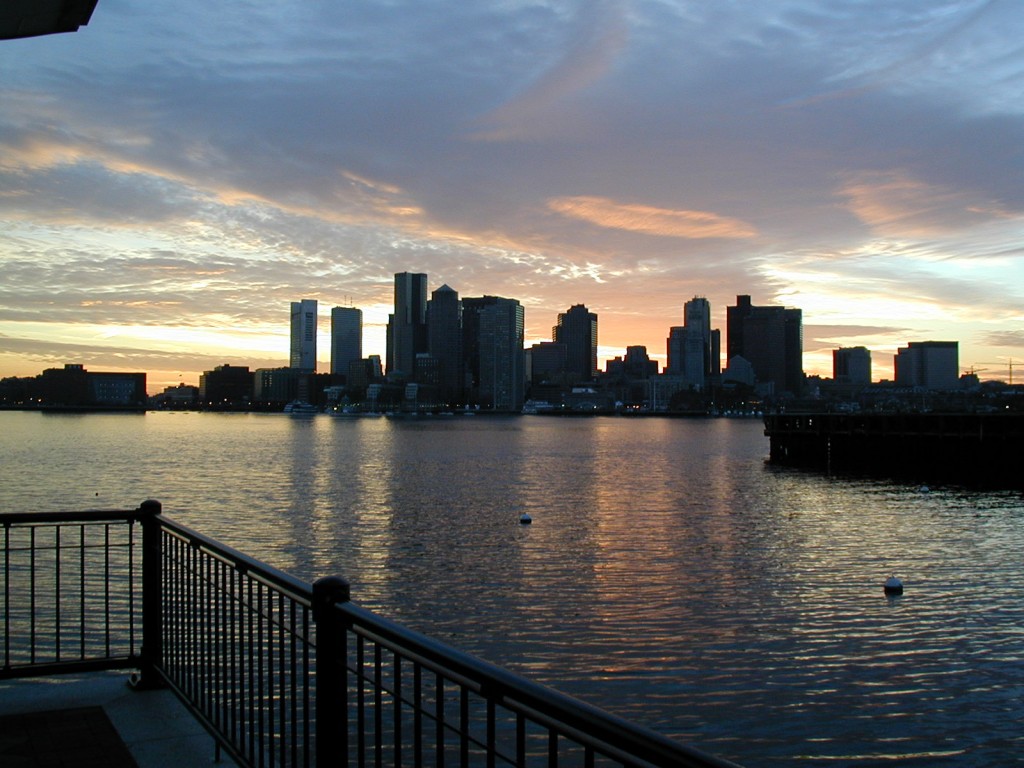 It isn't often that I take the boat up this way, but when I do it is usually to refill the Boat up at Mystic Marine, which is across the inner harbor from East Boston in Charlestown. Its right under the Tobin Bridge and has some of the best prices around on marine fuel. Heading up toward the Tobin, with Charlestown on the port side, and East Boston to Starboard: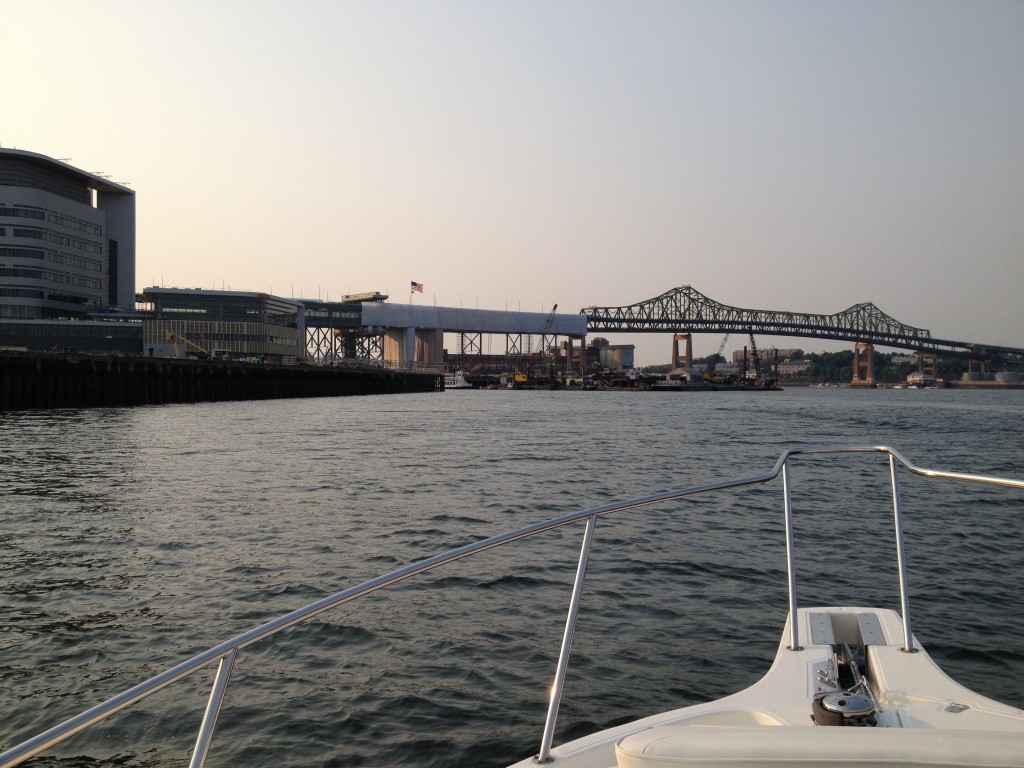 The East Boston waterfront, with the South Boston seaport visible in the distance: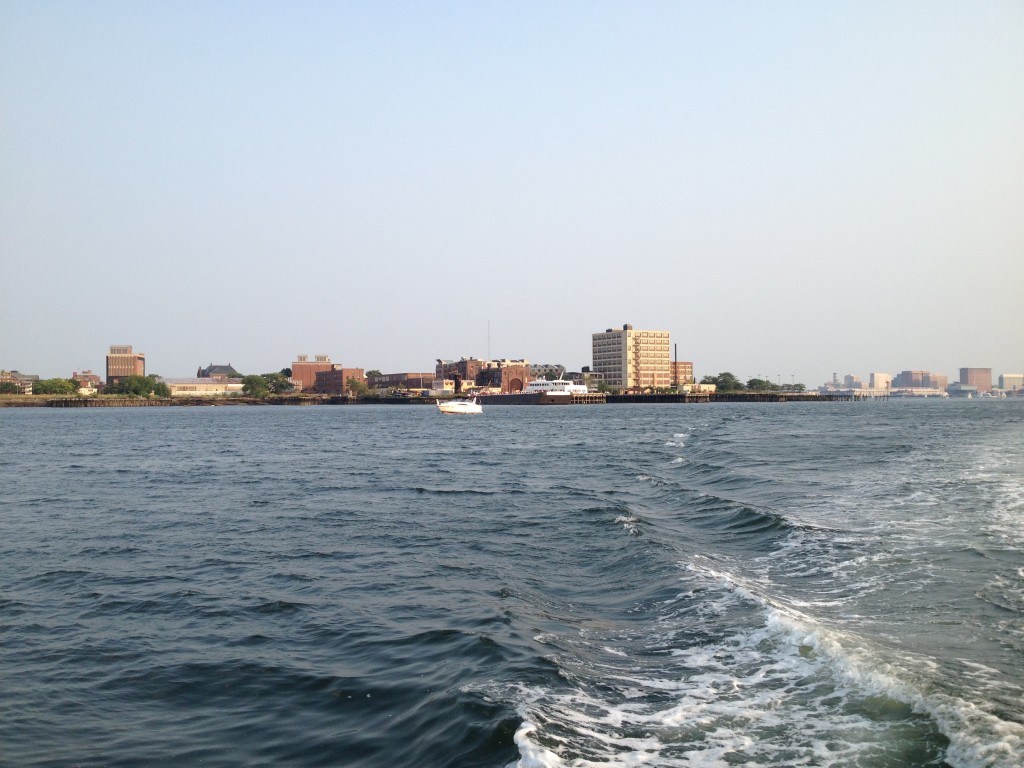 Most of Boston's tug boat fleet is kept docked in East Boston. The fleet is visible in this skyline shot in the lower left corner.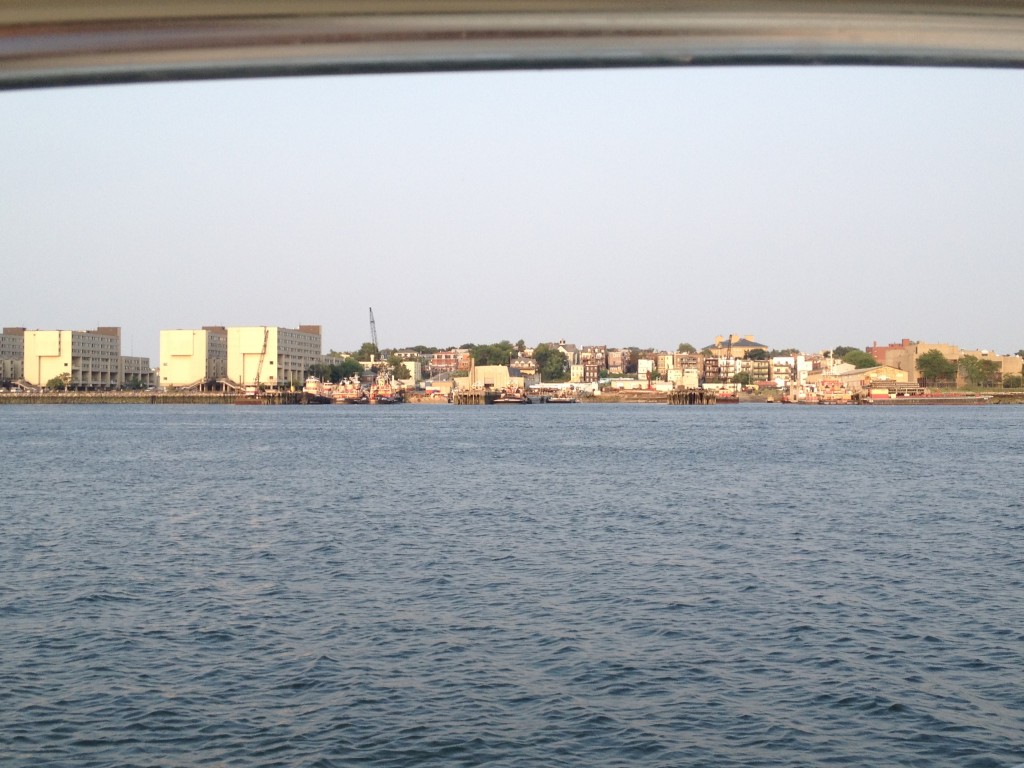 Fueling up at Mystic Marine: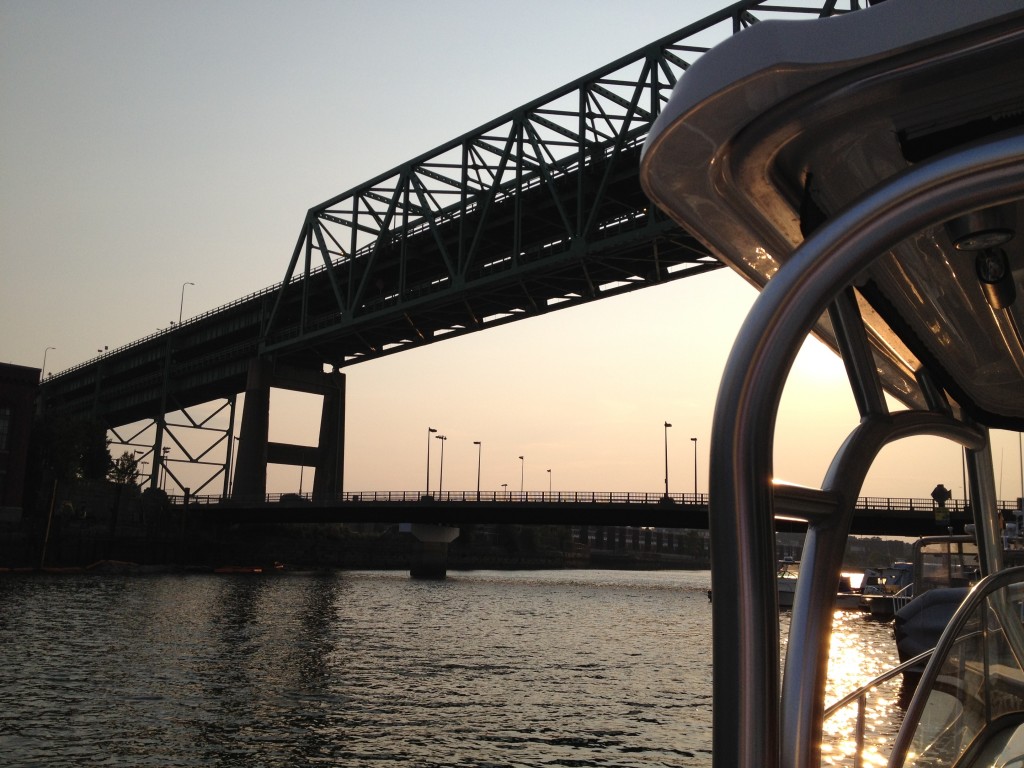 Fueling up in East Boston as a strange fog rolls in and envelops the city. This is taken from the Valvetec marine fuel station in East Boston, highlighting the great view of the city skyline: