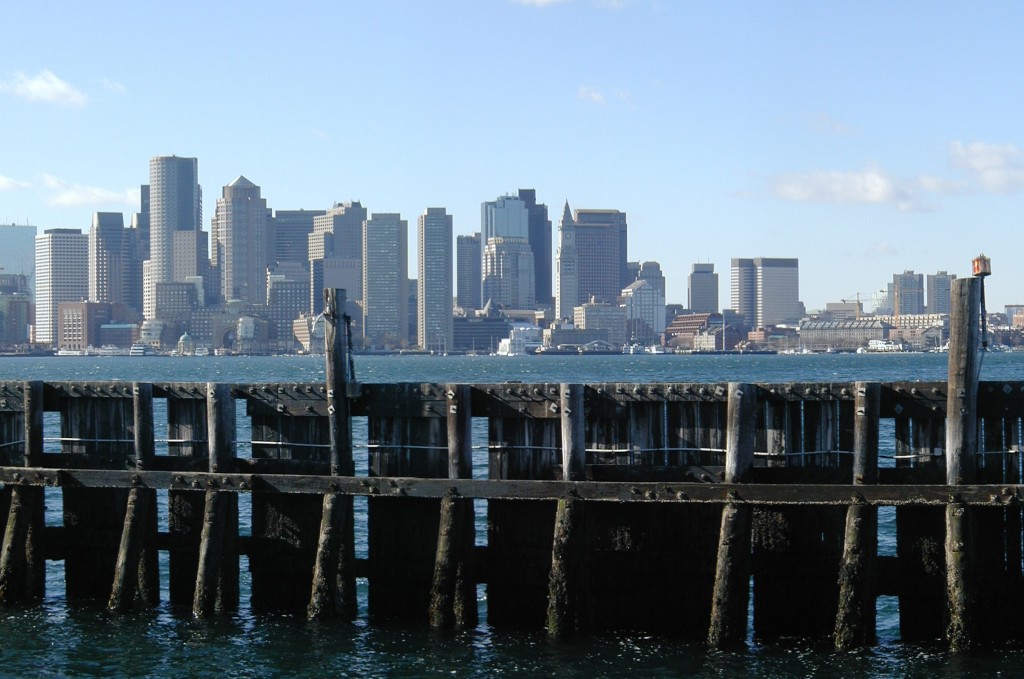 Above: A broad view of the Boston skyline as seen from the docks of East Boston.
Just across the inner harbor from downtown lies East Boston, a land mass formerly known as Noddle's Island. One might overlook East Boston for its gritty industrial parts and proximity to Logan Airport, however its history includes that of a major revolutionary war battle, the most modern shipbuilding yard on the east coast, and the home of the best known cruise ship terminal in Boston.
Historically, this area has been heavily industrial and has not been heavily developed in the past several years. Today, there is large amount of vacant and seemingly underutilized space on East Boston's waterfront that offers a virtually unobstructed views of the Boston Skyline. Several efforts like this have been successful in the past, including turning the old Cunard Cruise port into a well maintained waterfront park with unobstructed skyline views. This is now Piers Park, off Marginal Street in the southeast corner of East Boston.
Sunset from Piers Park in East Boston: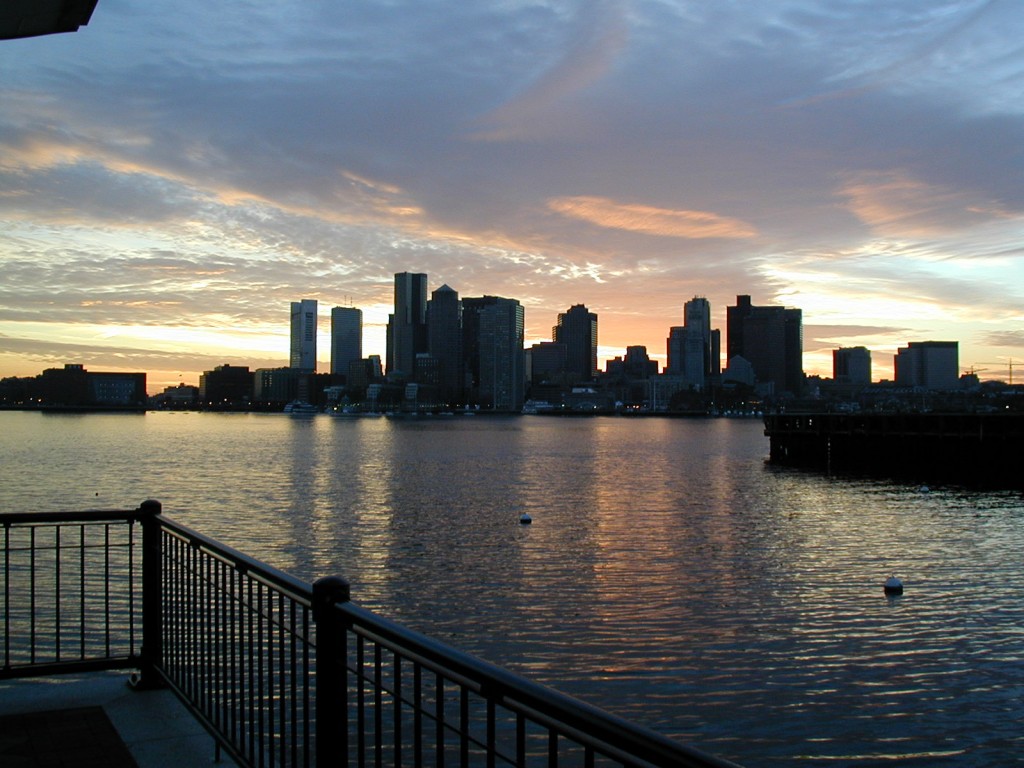 Heading up the inner harbor toward the Tobin Bridge, with Charlestown on the port side, and East Boston to Starboard, one can get a good view of the Chelsea Naval Hospital: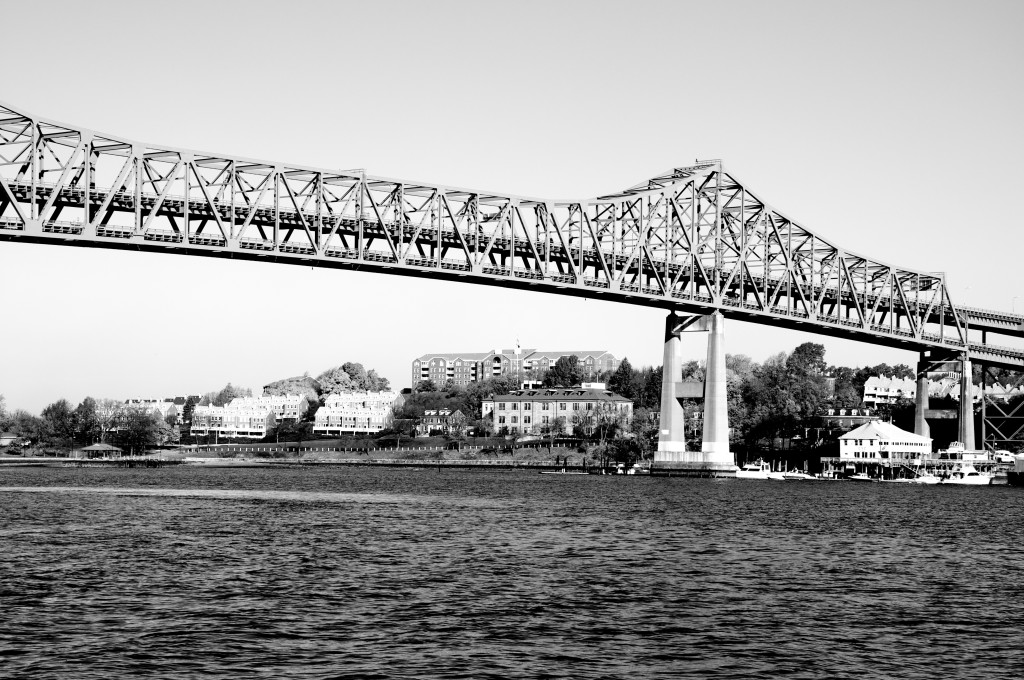 Looking West from East Boston over the Mystic River. This view, taken from Condor Street in East Boston looks past the Tobin (Mystic River) Bridge toward Everett.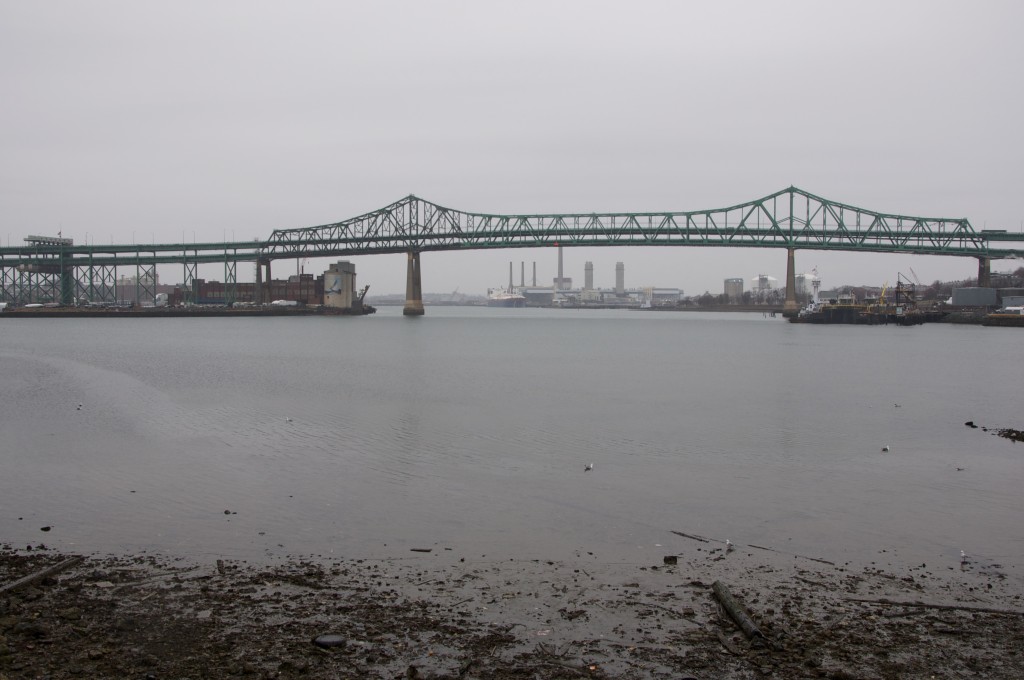 Further up the harbor, East Boston's shore touches the Chelsea River as it curves around. The McArdle Bridge is located where the inner harbor meets the Chelsea river: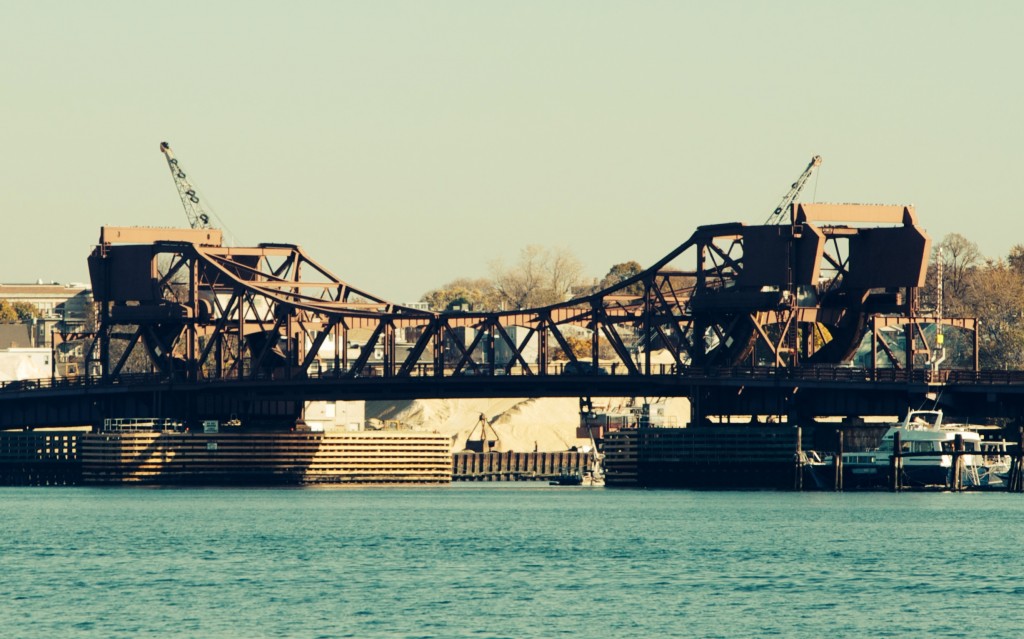 At the top of the Chelsea River lies the abandoned remains of the Forbes Lithography Factory. The factory was a major printer operating until the early 1900s. Below is a view of the factory and the banks of the Chelsea river as seen from Orient Heights, a hill near the Border of Winthrop. A photo of the factory in its operating years can be seen here.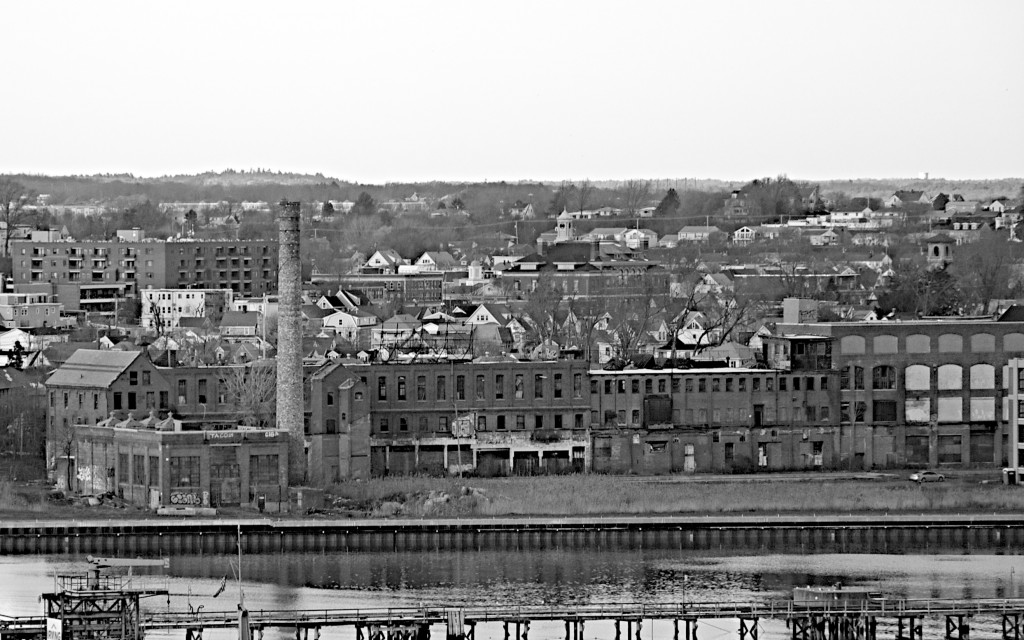 The former home of Ship builder Donald McKay in East Boston: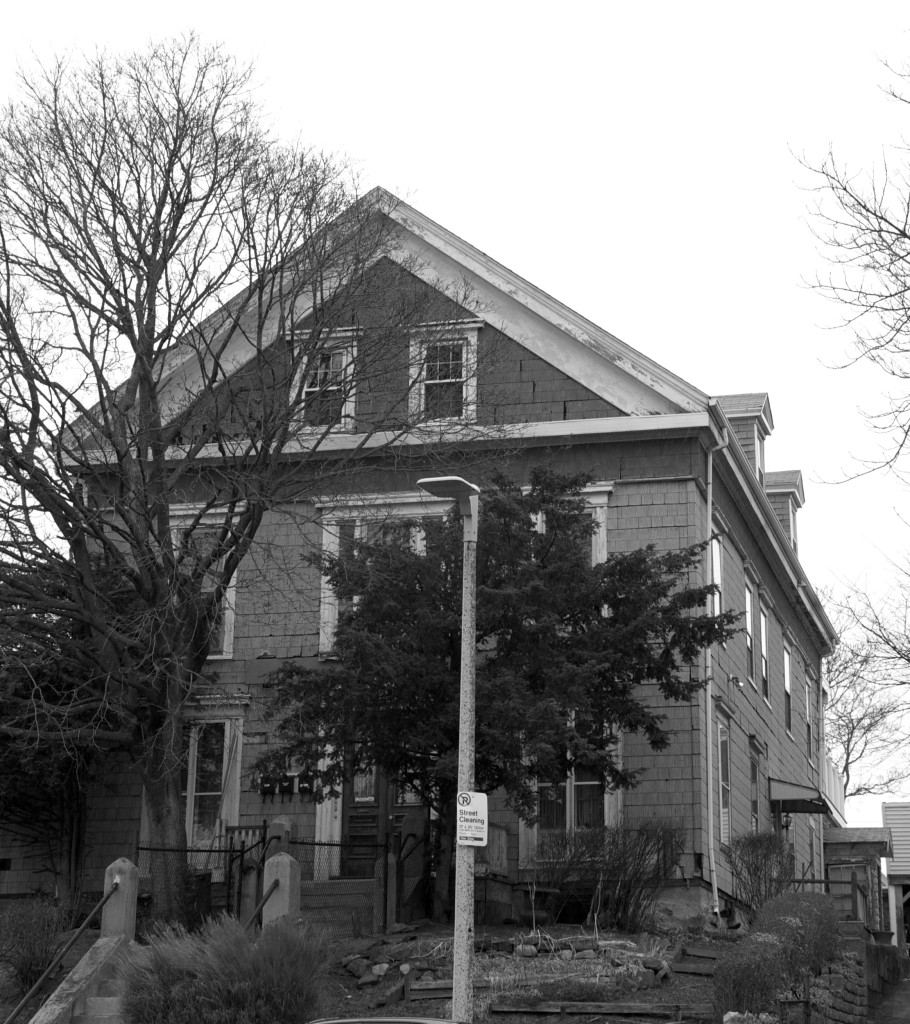 A view of the Sound between Winthrop and Natant as seen from Orient Heights. At the narrow point of the Nahant Causeway, one can see Nahant Lifesaving Station and Tinker's Island off Marblehead in the far distance.