The cruise ship Eurodam arrived in Boston Harbor early this morning. But she did not stay very long. She was back on her way out to sea this evening. She made quite a sight early on a clear blue sky morning. Cruise ships are a frequent sight at this time of year. The fall is a busy time for Boston's cruise port given all the fall cruises up the Maine Coast and Canada, and also down to Bermuda.
This ship is quite large- visibly bigger than most every ship coming into Boston Harbor, with exception of the Queen Mary II, which is the biggest of them all! After doing a little bit of research, I found that the Eurodam was built in 2008 and is the largest ship in the Holland America Fleet. It is currently completing a world tour, which has brought it the the Northeastern US coast and Canada in September and October 2012.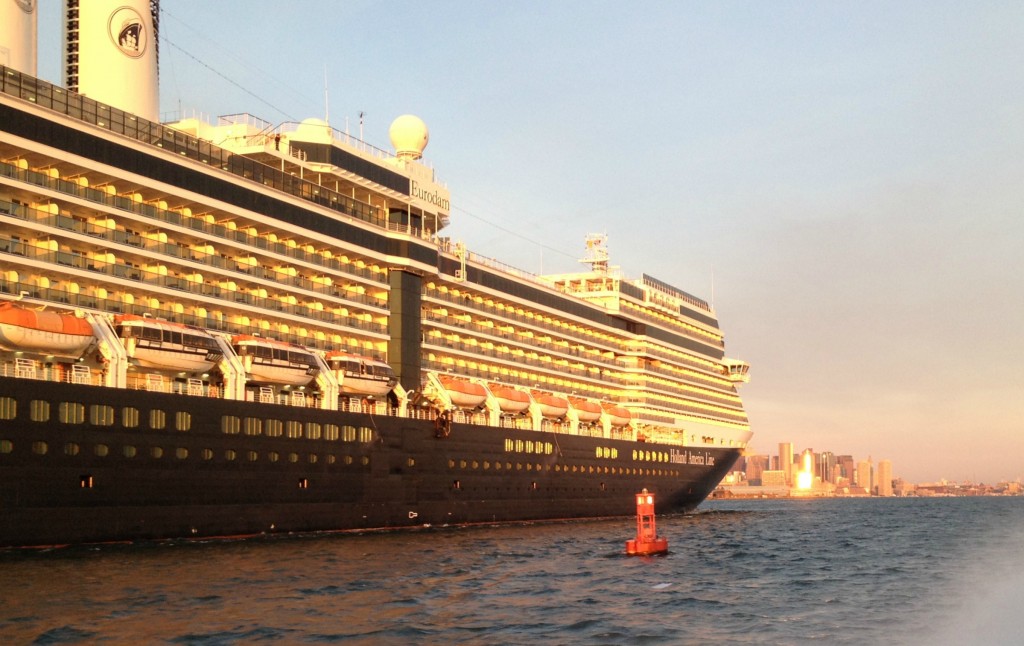 Here she is pulling into dock. It was a busy morning on the harbor with boats, planes and people like me trying to get to work.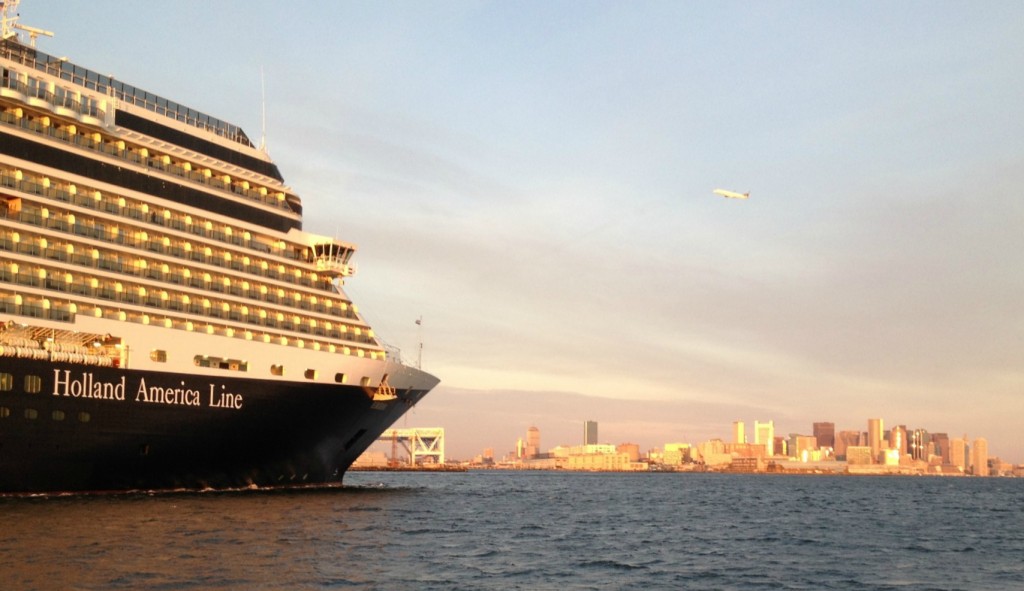 Here she is passing castle island, getting ready to turn into the channel: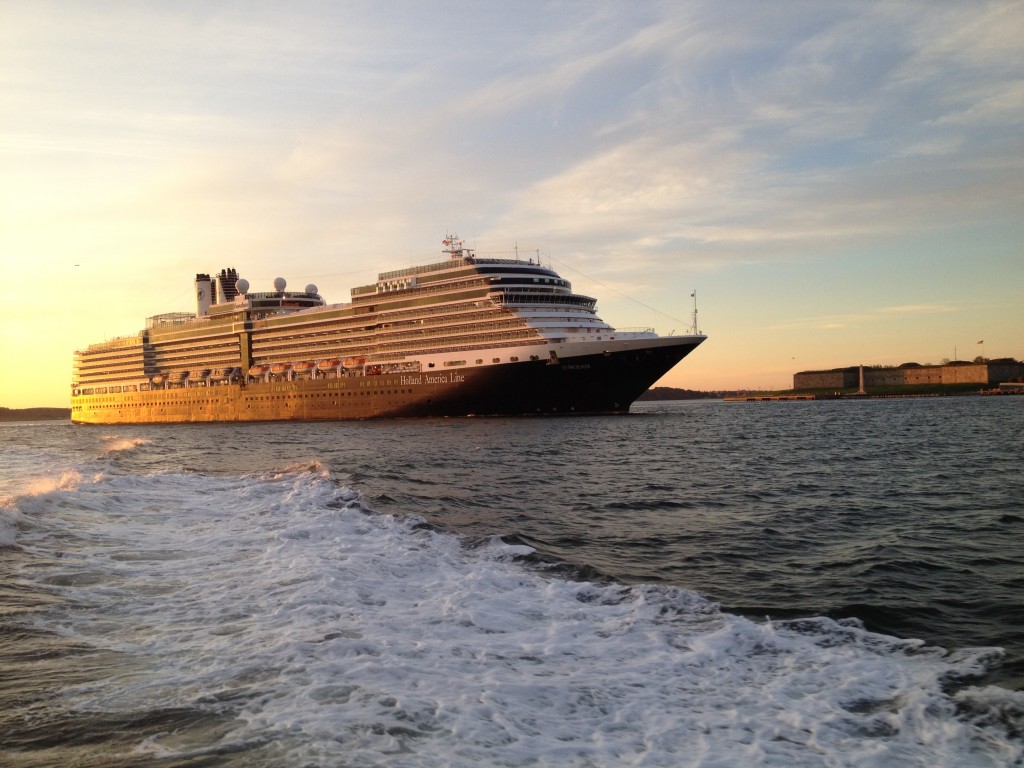 The sunrise over Hingham Harbor earlier: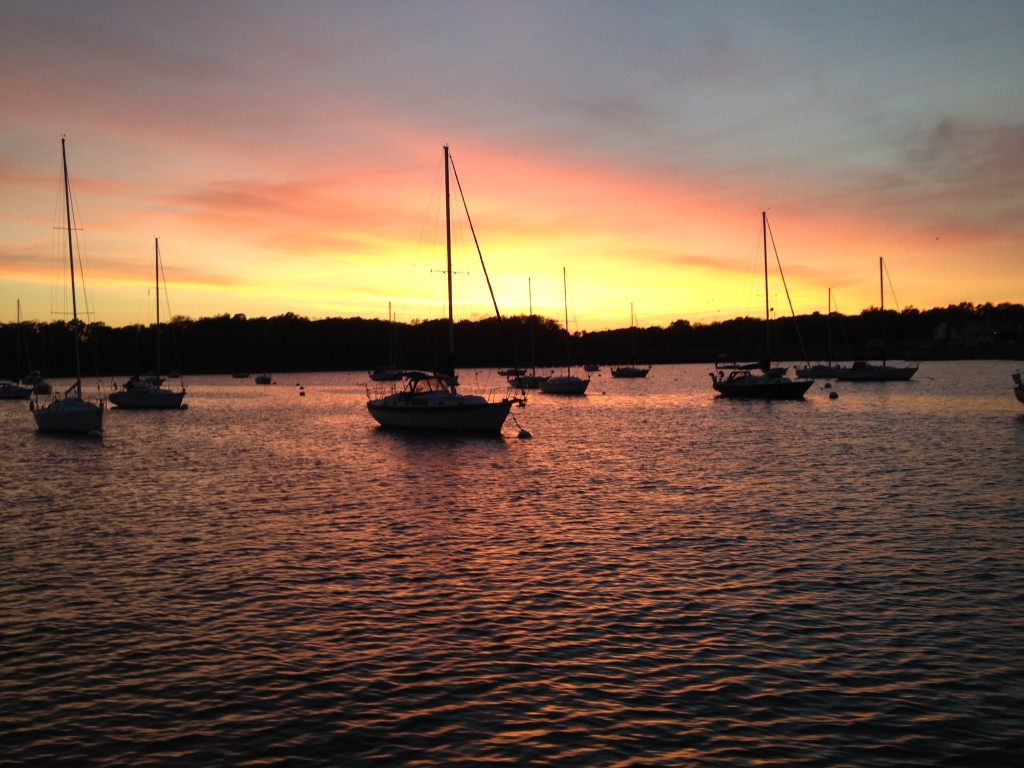 Here is an interesting link about Eurodam.