Yesterday, boaters were rushing to get their boats out of the water in front of hurricane Sandy, which may be headed for the East Coast. Here is a link to our last post about hurricane preparedness and a link to a more comprehensive Boat US page.
Below is a photo I took last year of the aftermath of Hurricane Irene. These sailboats where not properly secured to their moorings and drifted up on shore near Castle Island: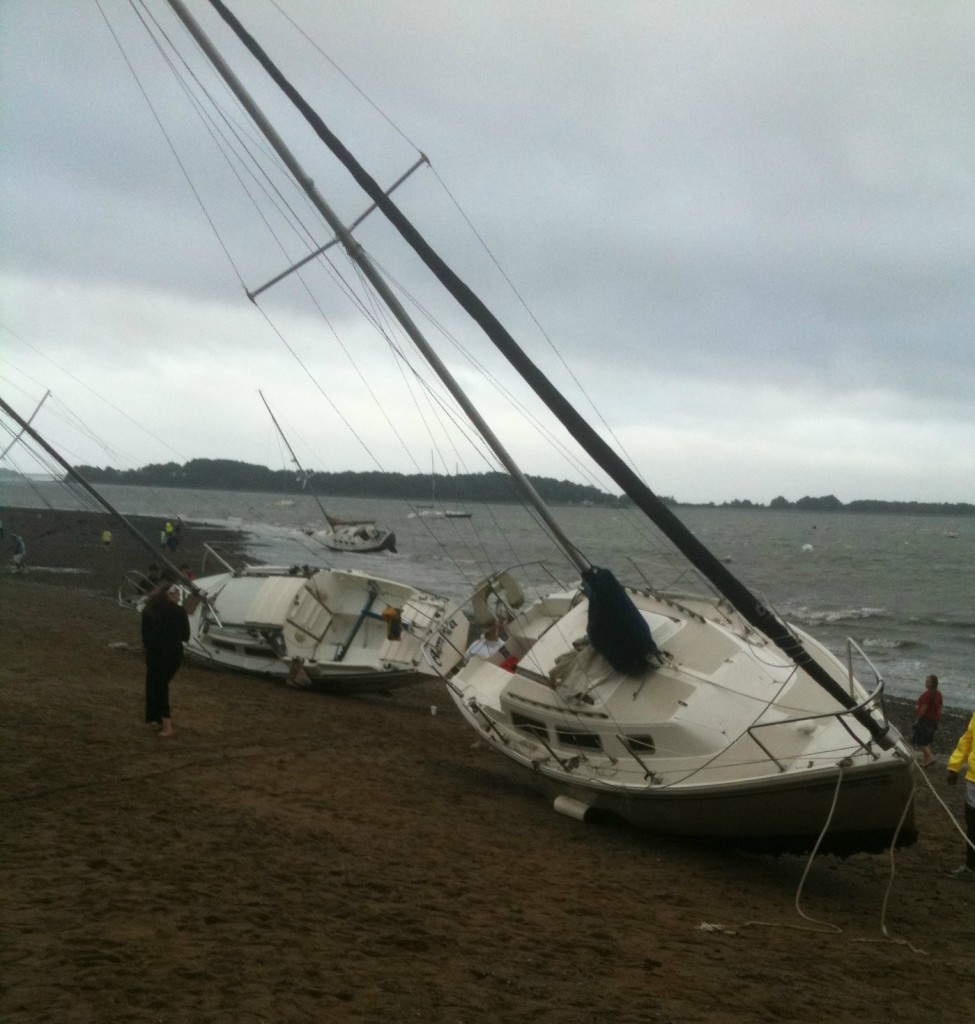 The calm before the storm: A view of Hingham shipyard marina last night. Note the high wharf pilings. A properly secured boat with all sails and canvas removed will have a better chance of escaping a hurricane unscathed if the pilings are high enough to hold the dock in the case of a big storm surge. Being protected by land on all sides and thereby avoiding big wind fetches.