Here are two Hurricane Sandy photos taken during the peak of the storm (around 5PM) from Jerusalem Road in Cohasset, looking Northeast toward open ocean. Below is a picture of a giant wave coming in, probably the biggest I have ever seen on the East Coast. This giant wall of water is probably close to 20 feet high. Keep in mind I am standing on some cliffs that are about 40 feet above the water: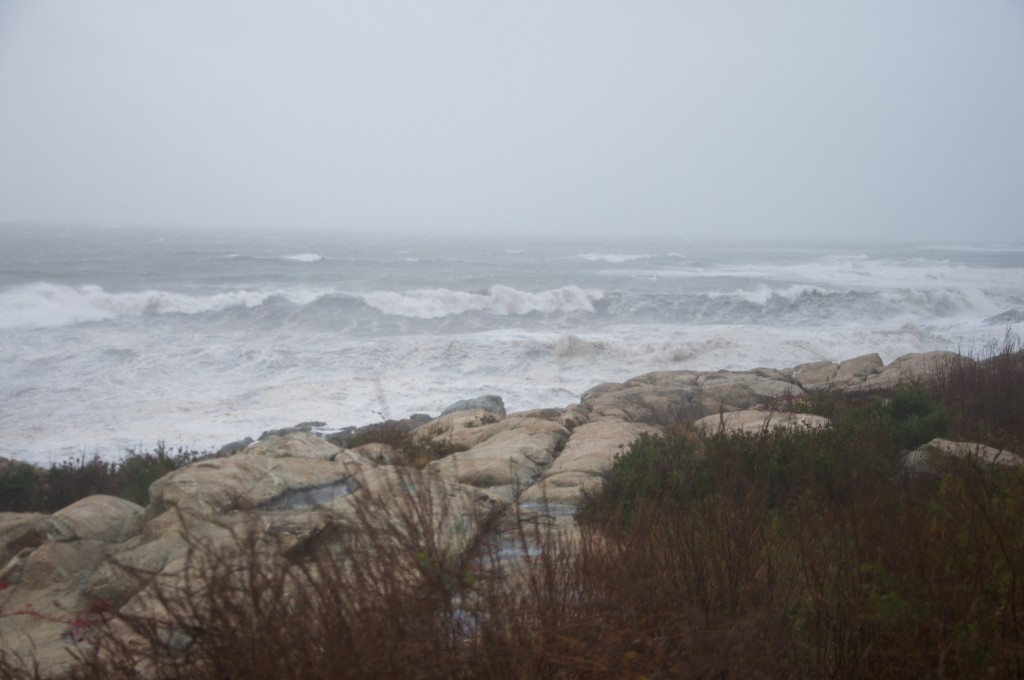 Looking North. Long, sweeping waves averaging 10-15 ft as the storm hits its peak. Its hard to imagine that this is the same angle and position where I took this photo just a few weeks ago!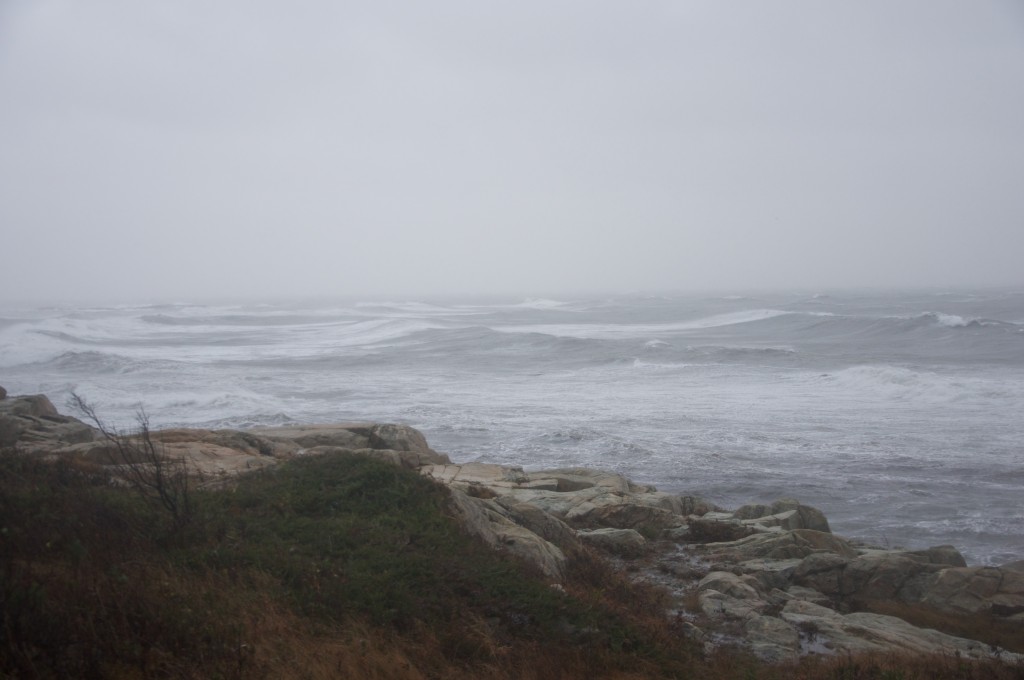 Earlier photos, taken around noon: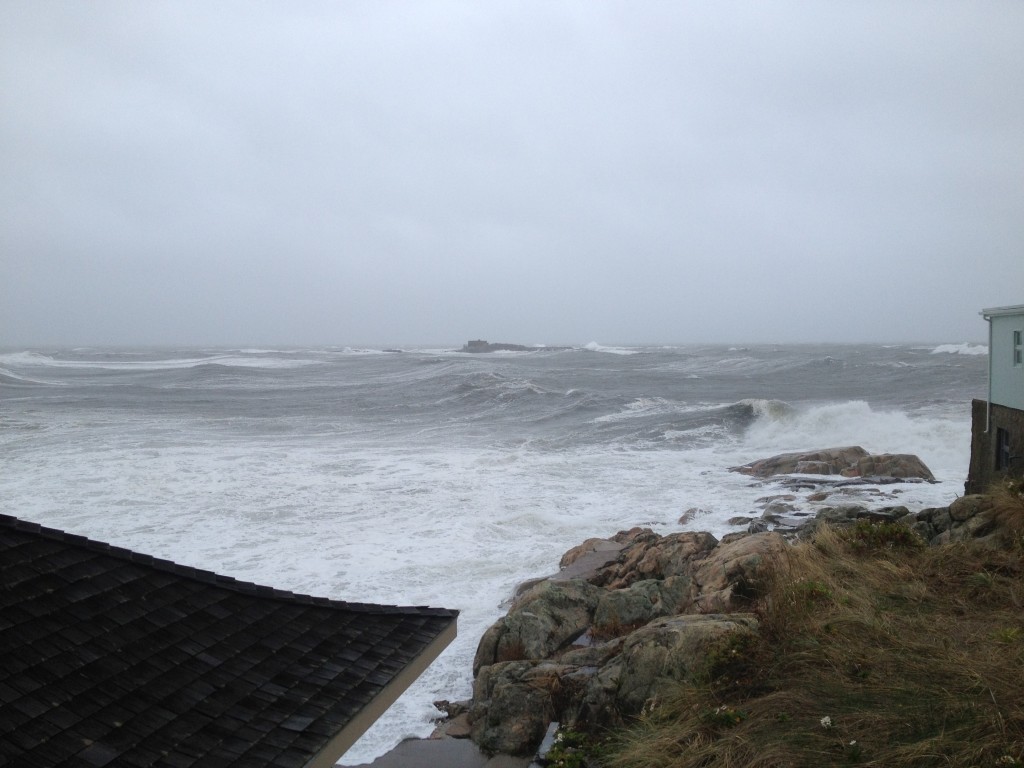 Hurricane Sandy has arrived with fury! I'll constantly update this post throughout the storm, but at the present time (4:30PM) it looks like we are in the thick of it. I went and checked on my boat at the Hingham Shipyard Marina at hight tide (11:41AM in Hingham) and was happy to see that despite the lunar high tide and storm surge, there was still plenty of height between the dock and the top of the pilings holding it in place. My hope is that the surge subsides by the next high tide at midnight.  Above is a picture from Black Rock Beach in Cohasset just after 1PM. However, the storm has since strengthened. The picture above does not do it much justice, but these waves are 8-10 feet as they break near shore.
In terms of the current weather, NOAA buoy 44029 in Mass Bay is now reading 23 foot dominant wave height at the time I write this! I am reading about sustained wind speeds at 40MPH with gusts up to 60MPH, which I would believe since the wind has ripped a tree out of the ground-roots and all- in my front yard!
My dock in Hingham at exactly high tide today (11:41AM):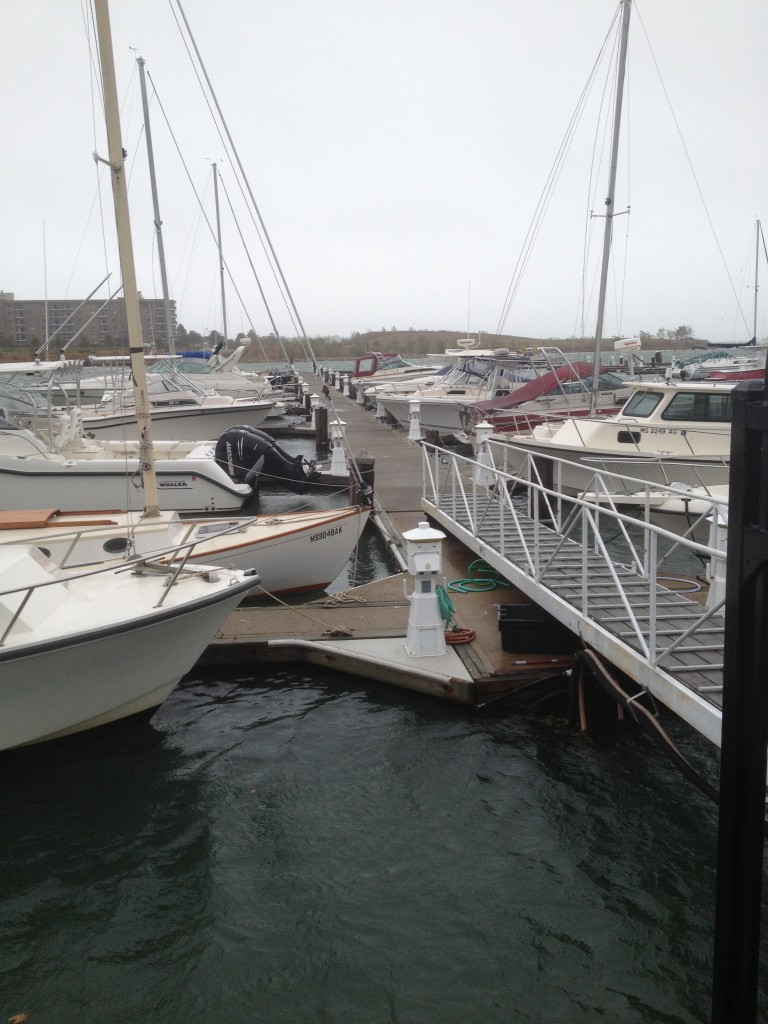 The Eastern wind fetch at Hingham Shipyard. It actually doesn't look that bad, as of today around noon: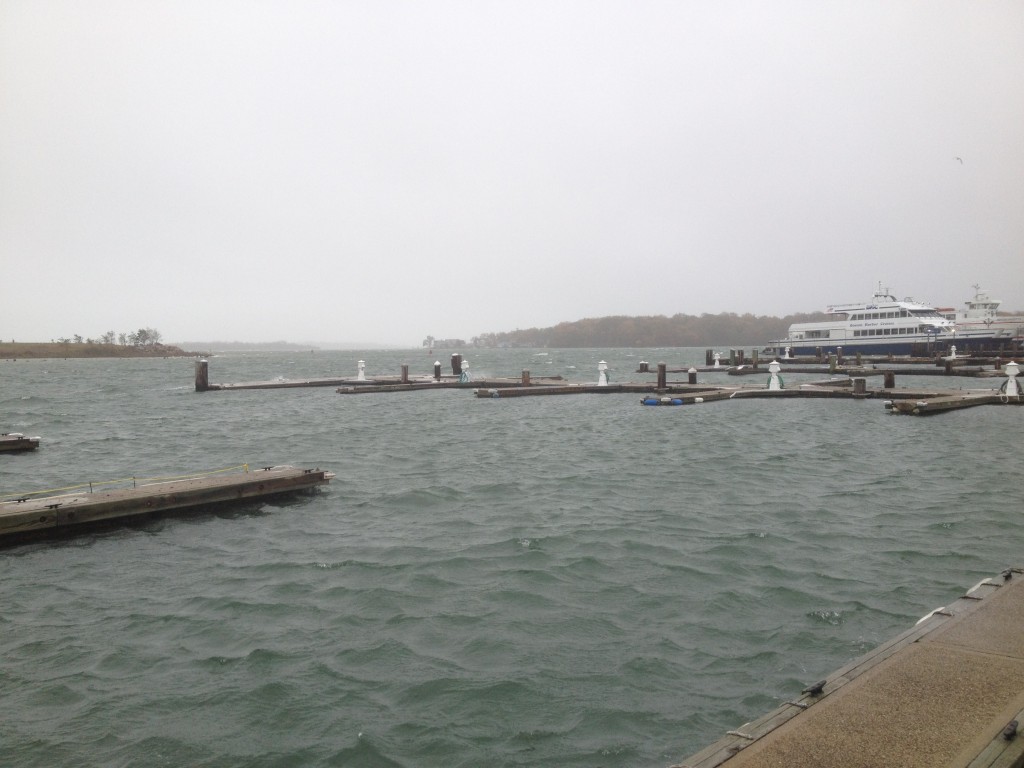 Black rock beach. Such violent surf rips up all the muck (note all the stones flying):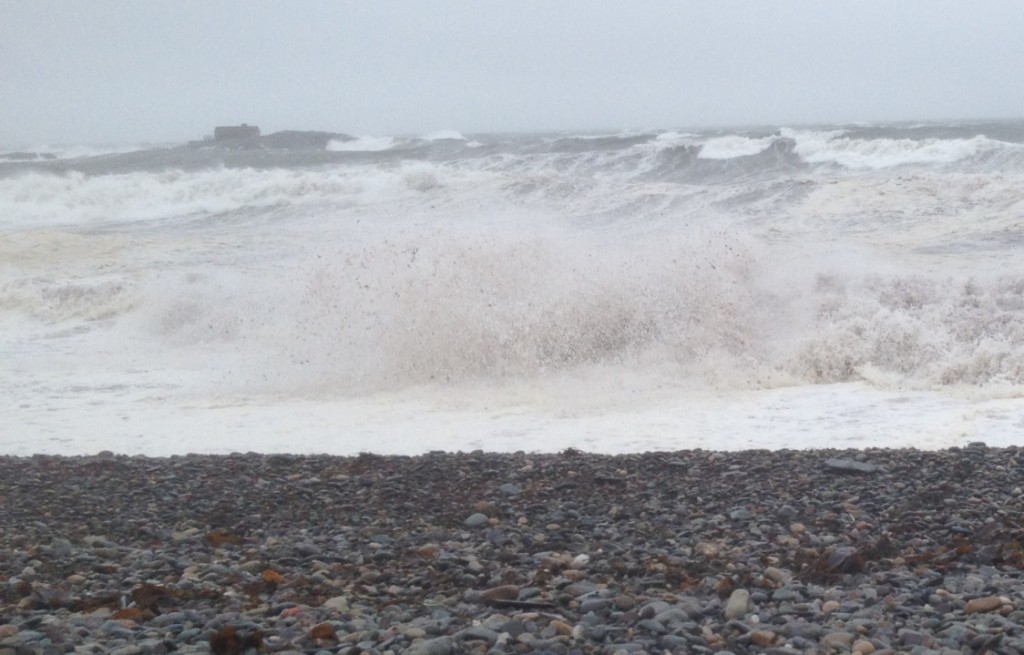 Assessing the damage: I noticed that it was not too bad in our part of the coast, although the Rowes Wharf ferry terminal pilings were pushed to an angle (see below) and there was a lot of debris washed ashore, such as the old lobster trap second below: