Here are a few photos of Sunset out at Graves Light, Friday evening, October 26th. Recall Graves light is the abandoned lighthouse on Graves Ledge, the outermost outcrop of rock in the outer Boston Harbor:
The Sun sets directly behind the light house in this picture, note the sillouette of the city skyline in the background: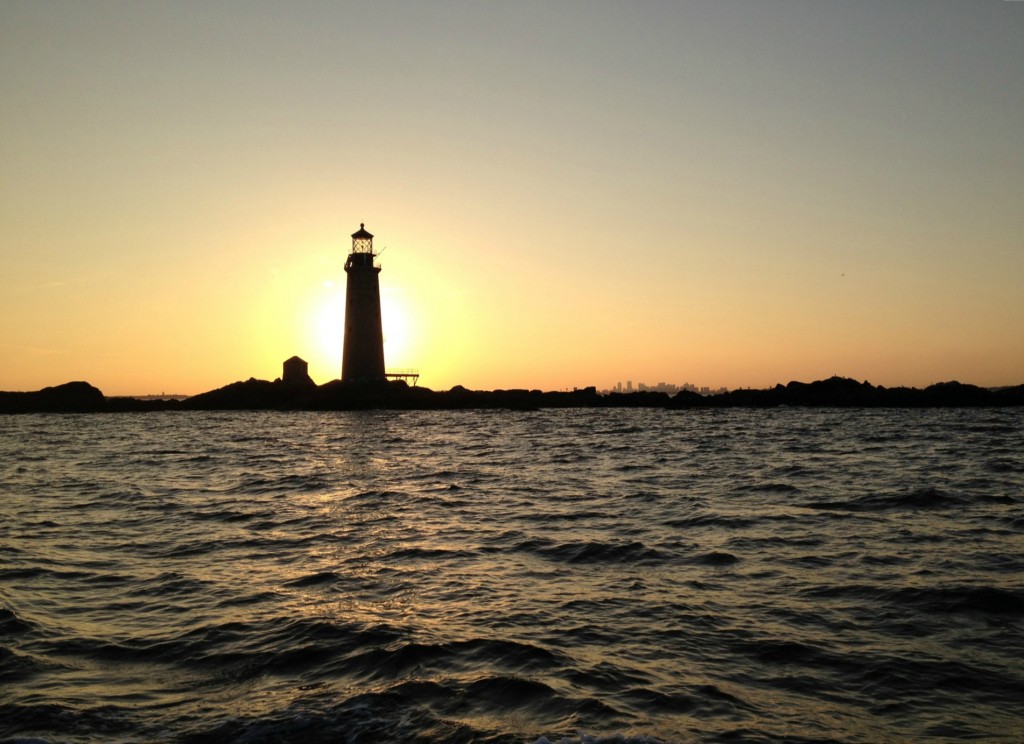 Approaching the lighthouse and ledge: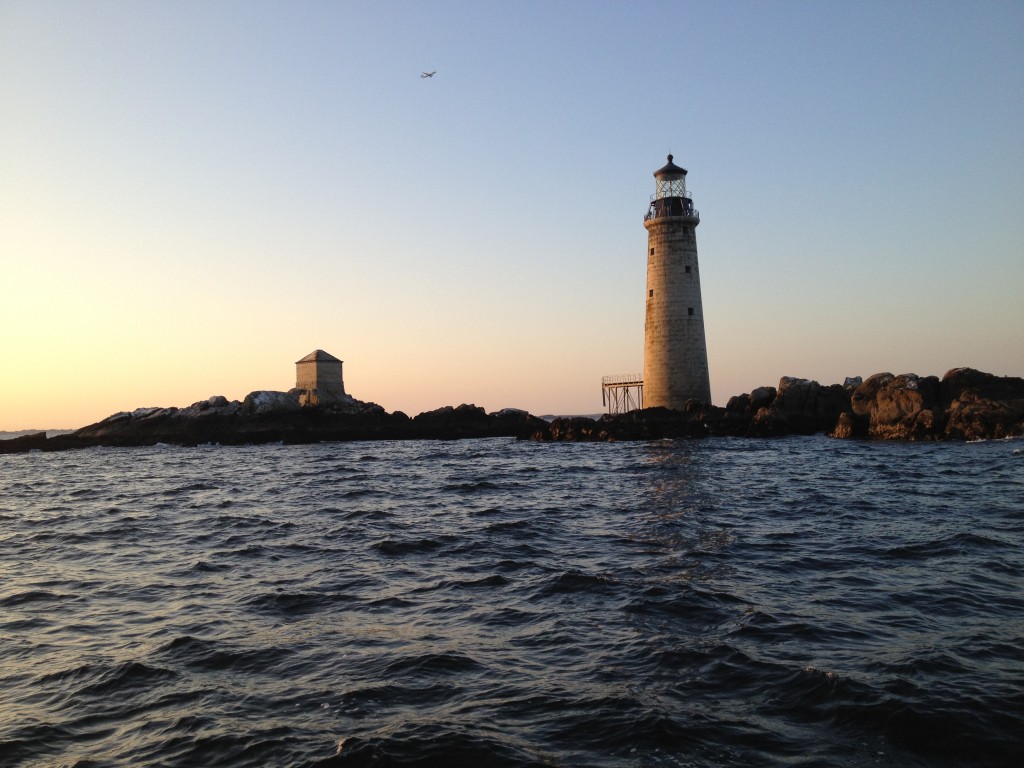 Looking Southwest towards the city: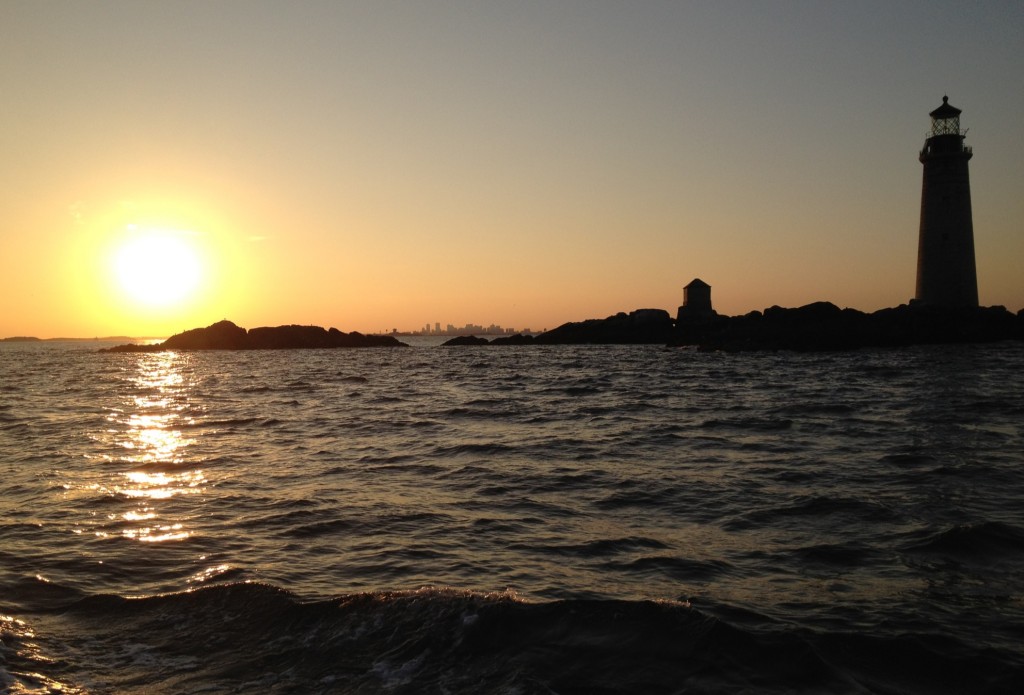 The city skyline behind the Northeast ledge of Graves: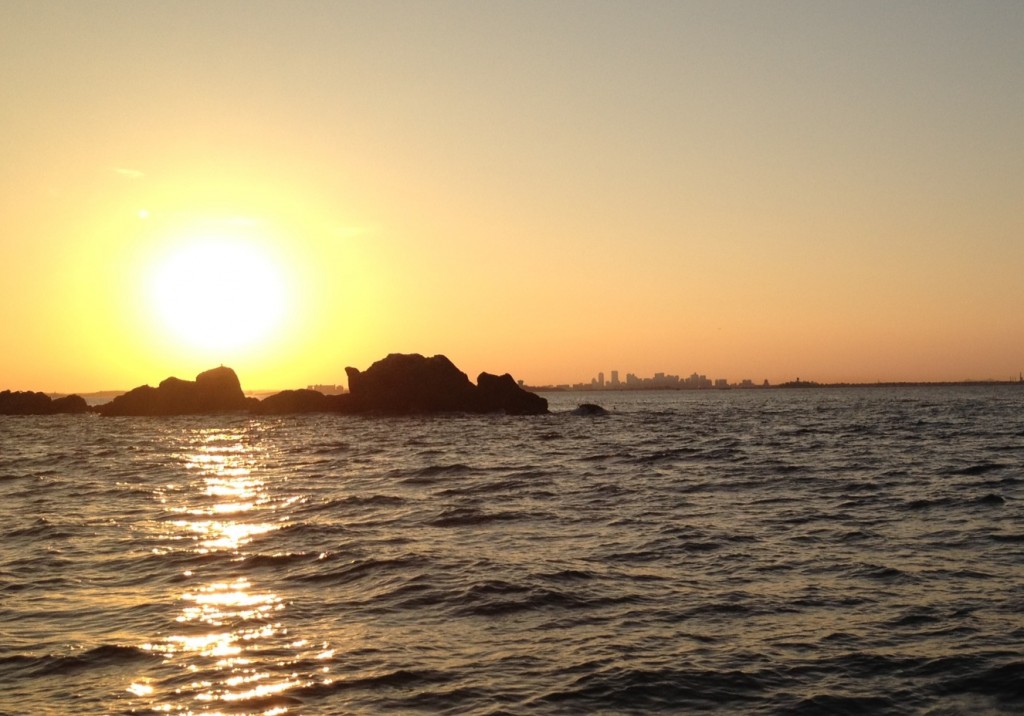 This was one of the better sunsets I have seen out at Graves Light, since it was such a clear night and there were no clouds over land West of the city (which is uncommon).
Below is the approximate location by GPS where these photos were taken. Boaters who approach Graves Light should be very cautious given the underwater obstructions near by, particularly the Graves ledge which extends several hundred yards Northeast of the visible rocks near the lighthouse. This is somewhat visible in the char below, and is well marked at the end with a green can. The roaring bulls are another major boating danger in the area. Here is a link with a more detailed description.
Heading back home in a Southern direction: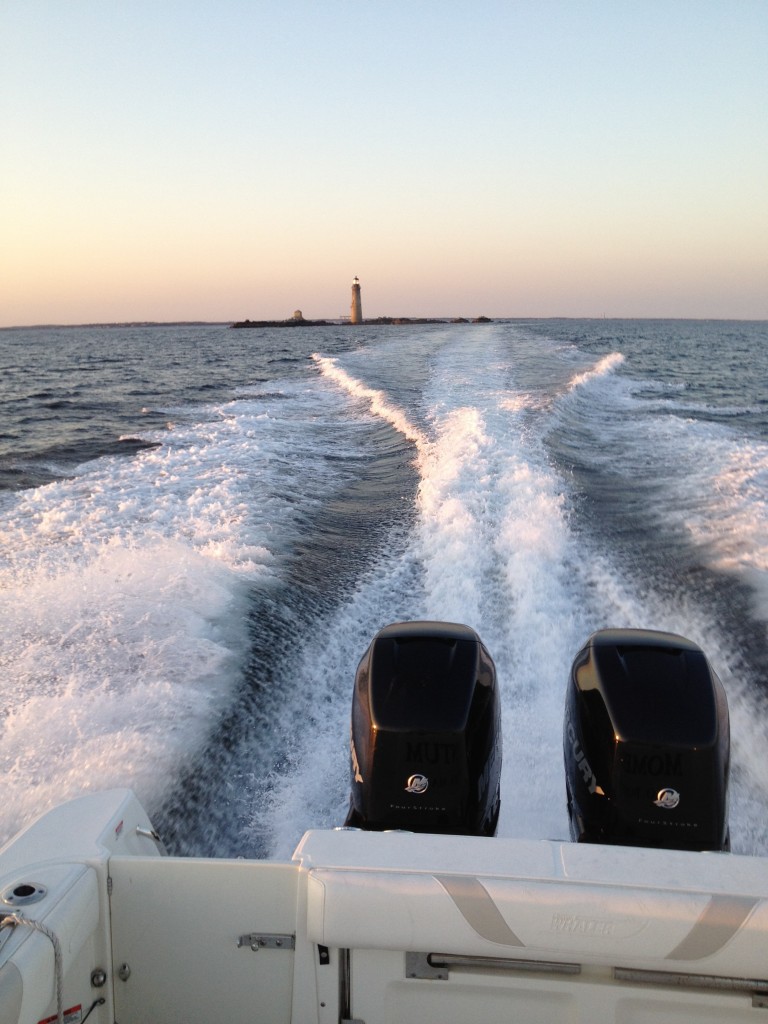 Heading back home in Hingham Harbor as the sun goes down: