This week's Nor'easter, packing wind gusts up to 50mph, swept a Gloucester fishing boat all the way across Massachusetts Bay. This morning, while driving down Jerusalem Road in Cohasset, I was surprised to see the boat was still there, so I took these pictures from the street (the vessel appears to be on private property, so I couldn't get much closer). The location of this vessel is near the intersection of Jerusalem Road and Atlantic Ave. Evidently, the boat broke from its mooring in Gloucester's Magnolia Harbor, which is just over 22 miles away!
Here is the Gloucester Fishing Boat David & Jenna, washed up on the beach in Cohasset.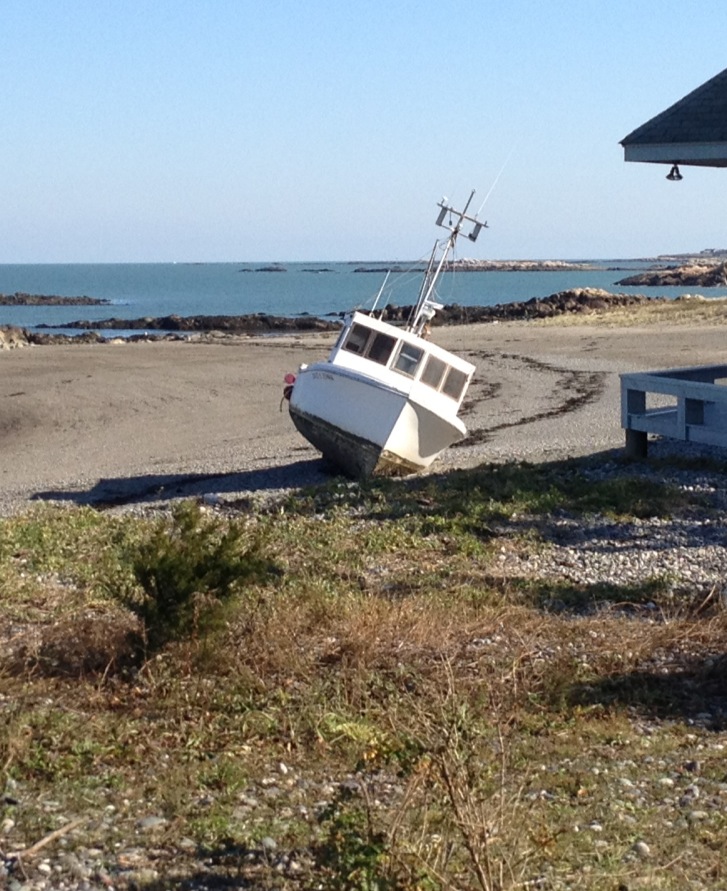 11/17 Update: Fast forward a week and the vessel has been salvaged from the Cohasset beach. Her name is David & Jenna, which i discovered recently. Allegedly, after heading out to sea, the engine overheated from a damaged impeller (which runs the water cooling system). This would not be surprising given that the boat was up on sand for quite a few days. She is currently docked in Cohasset's inner harbor near the Habormaster's office. I saw her earlier today: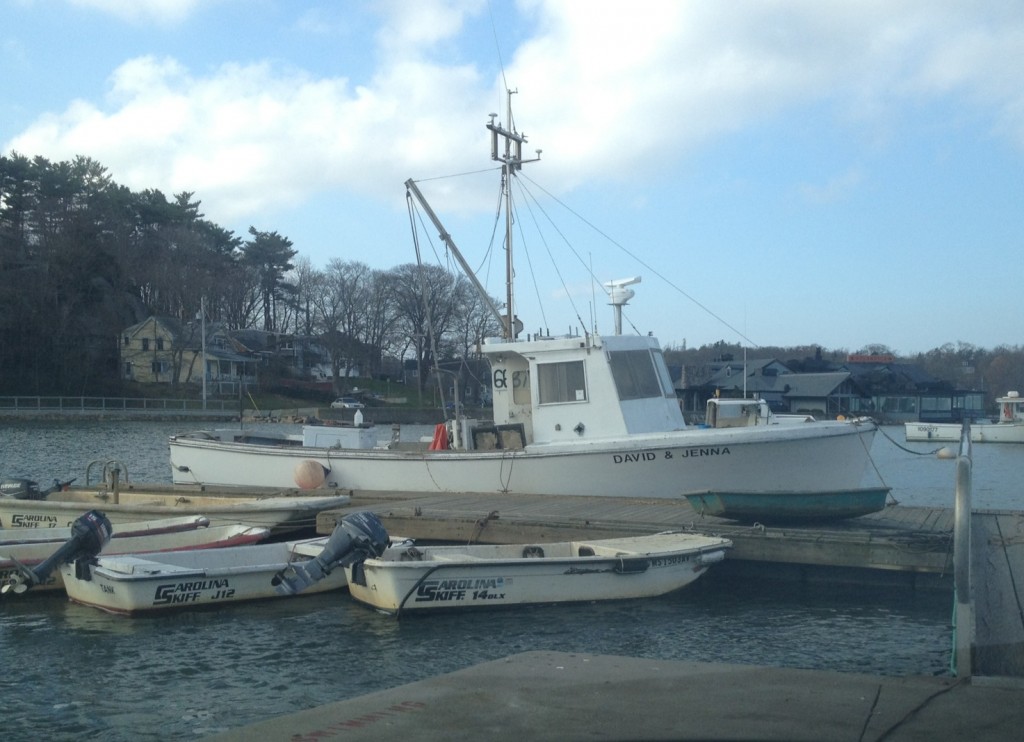 Overall, I think this should be considered a good outcome as there was no damage. Quite remarkable that a Gloucester fishing boat could drift all the way to Cohasset.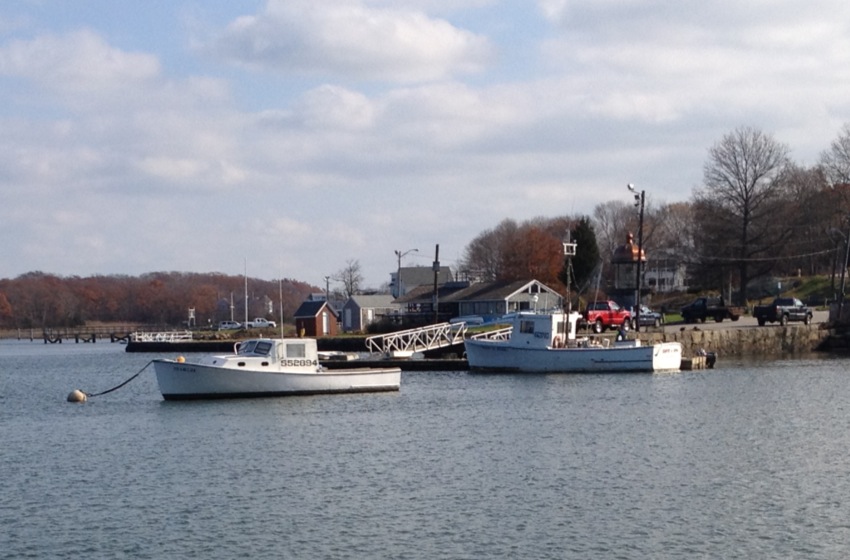 The picture below showing Minot Light and the many rocks of Cohasset Cove in the backdrop serves as a reminder that this boat could have faired worse had it hit the nearby Grampus Ledge or Hog's Head Rocks.