Here is a shot of the Boston Seaport District taken during a sunny afternoon this week. There several new, high end restaurants and bars which overlook the old Boston Fish Pier, seen here: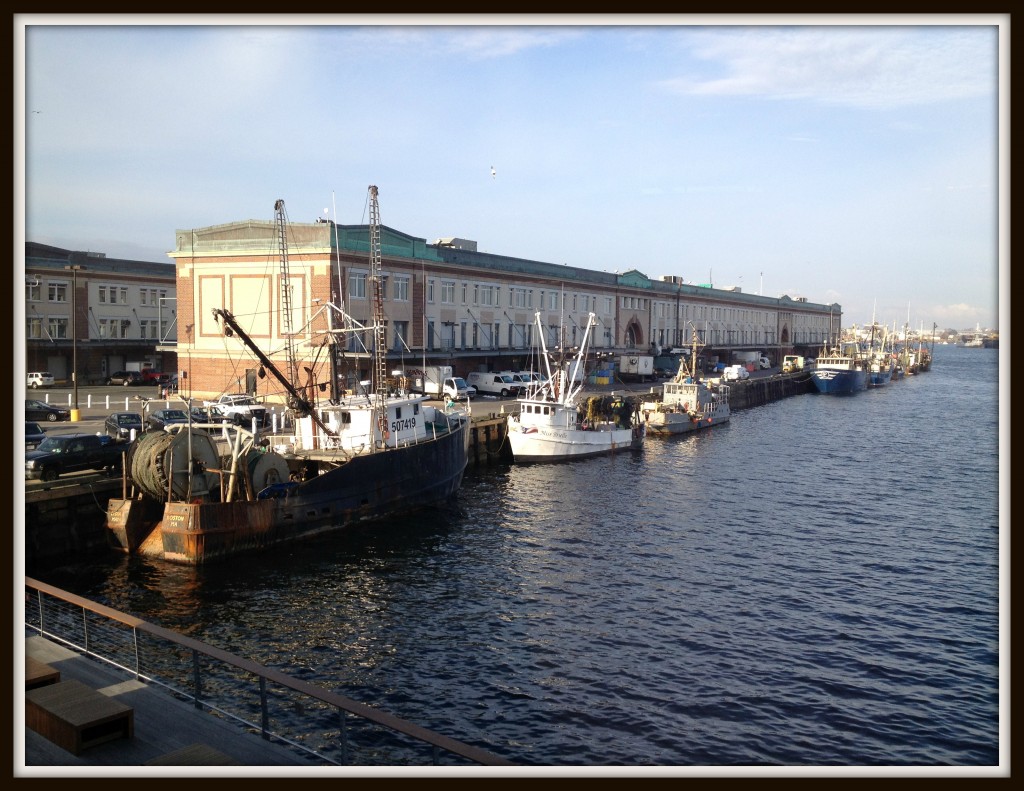 The Seaport district, also known as the South Boston Waterfront, has seen explosive growth over the past several years, and now offers a variety of high end restaurants overlooking the water. Accessible by boat in the summer season, these places are worth a visit year round.
This is a brief description of facilities for boaters to tie up and dock at the Seaport District. For a more complete list of Boston Waterfront Restaurants, click here.
The places available to tie up your boat include Fan Pier and Liberty Wharf. We recently checked on the details of liberty wharf and found that slips 4-12 are for public use at rate of  $20 per hour with a 6-hour limit. This provides  access to four restaurants right on the waterfront, plus the Bank of America pavilion and other South Boston waterfront restaurants a short walk away. For reservations (recommended), call the dock master  at (617) 999-5996.  Open 10:30am-11pm (no docking after 10pm). Marina Frequency channel 9.0. See the Liberty Wharf website for more details.  Restaurants directly on the water at Liberty Wharf include:
Additionally, a short walk brings you to a variety of other establishments nearby, including Legal Test Kitchen, Morton's Steakhouse, Rosa Mexacano, The Atlantic Beer Garden, and The Whiskey Priest. As one can see, there are a wide variety of opportunities in Boston's Seaport District!