A nice big pile of local, New England bluefish after a good day of fishing. Keep reading….we didn't let them go to waste: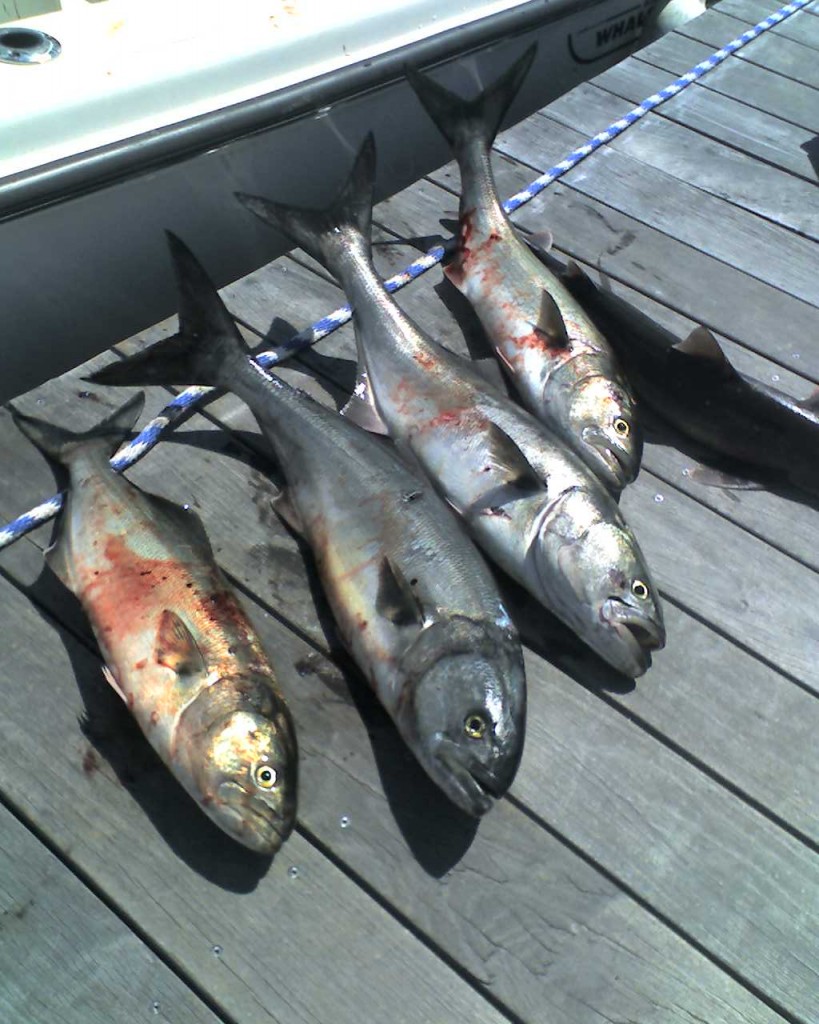 Some people like to eat bluefish…some detest it. I happen to be one of those people who likes it very much….not only for the taste but for the rich nutrients and Omega 3 oils that I read about. Like the fish for eating or not, everyone has to admit that they like to CATCH bluefish. This vicious finned beast gives the best pound-for-pound fight in fishing.
Bluefish are plentiful outside Boston Harbor in the late summer and early fall. They are occasionally known to come into the harbor when pursuing baitfish, but are usually found outside the harbor, about 2-3 miles offshore. If you go in pursuit of these fish offshore in the late summer or early fall months, trolling a large diving plug will do just fine.
Bluefish require some care when catching. You can't just bring one of these things into your boat as that is a recipe for injry. The fish will flap around wildly and possible bite. unlike with a striped bass which is toothless, you don't wan't to put your fingers anywhere near the razor sharp teeth on a bluefish. You need to use a net or a gaff to get one of these in the boat. I would recommend a gaff:
Gaffing a vicious bluefish with no fear of getting blood on my Brooks Brothers seersucker shirt: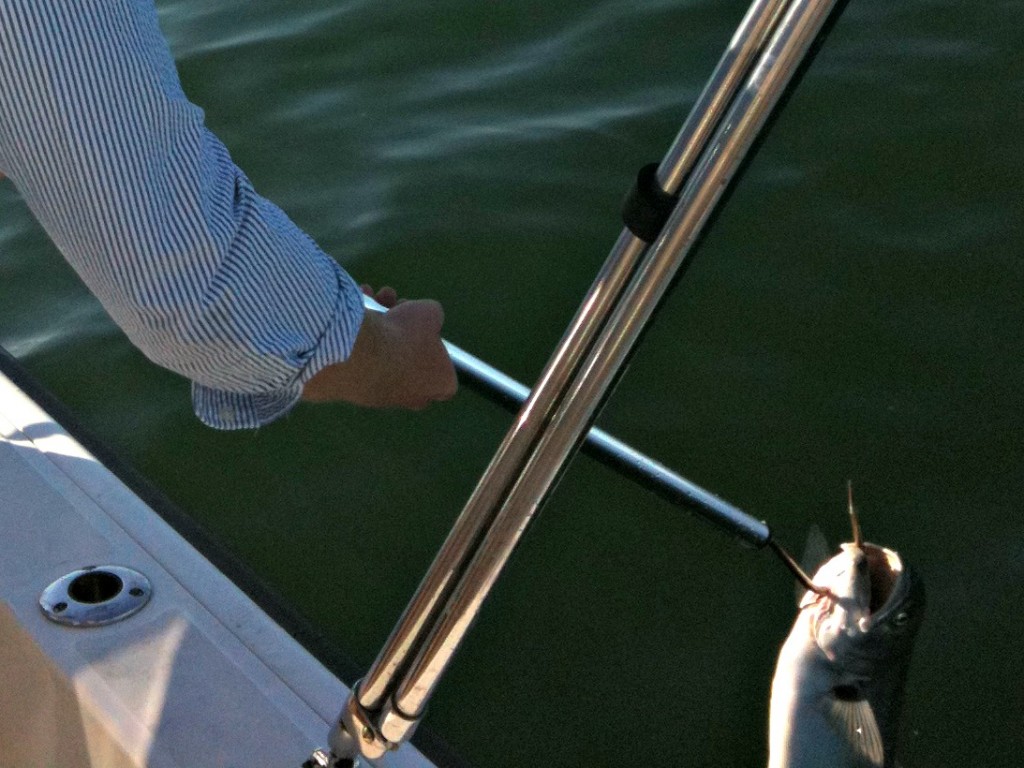 Nailing another greedy bluefish with a fake mackerel diving plug. I selected this photo, despite its poor angle, for the nice view of the city of Boston in the distance with graves light barely visible in the foreground, which may give some perspective on the location of prime bluefishing grounds. These things will bite at all hours of the day in late summer (this is late afternoon):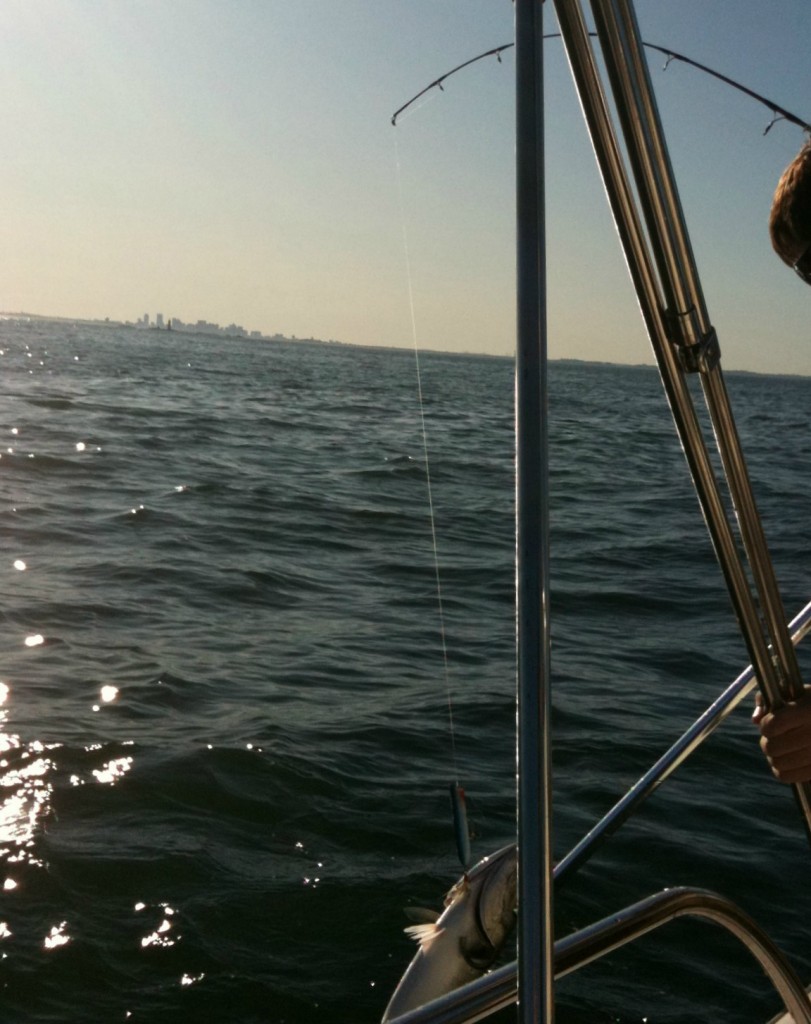 Flippant Bluefish in action: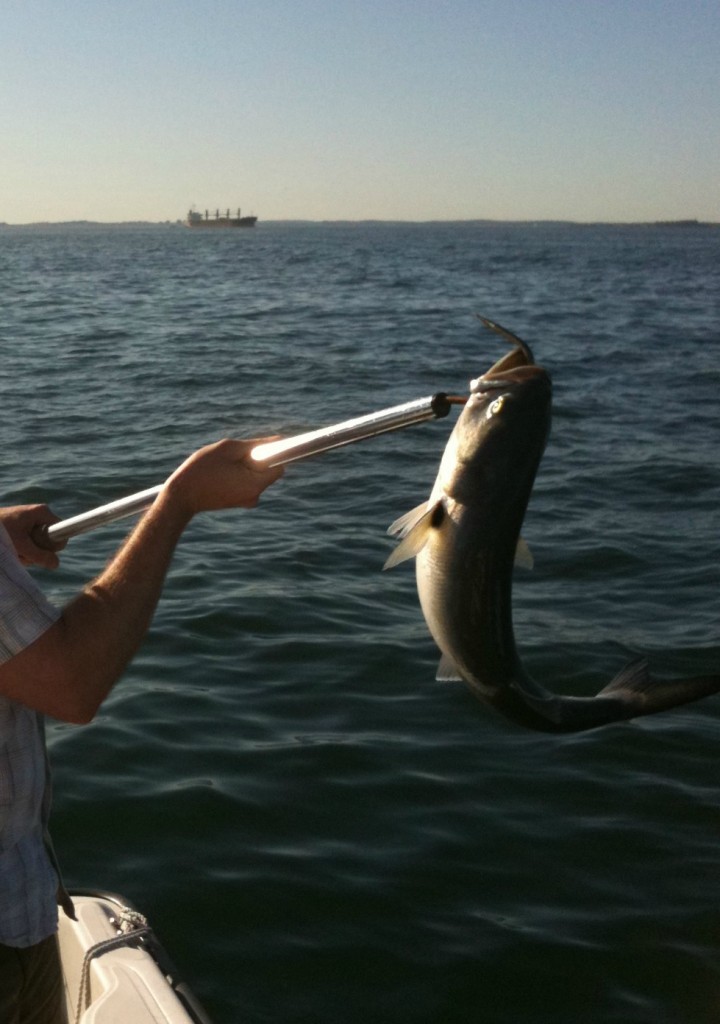 Here is a glimpse of my fish filleting expertise. Throwing some onions and spices on top and grilling works pretty well. Here is the before shot: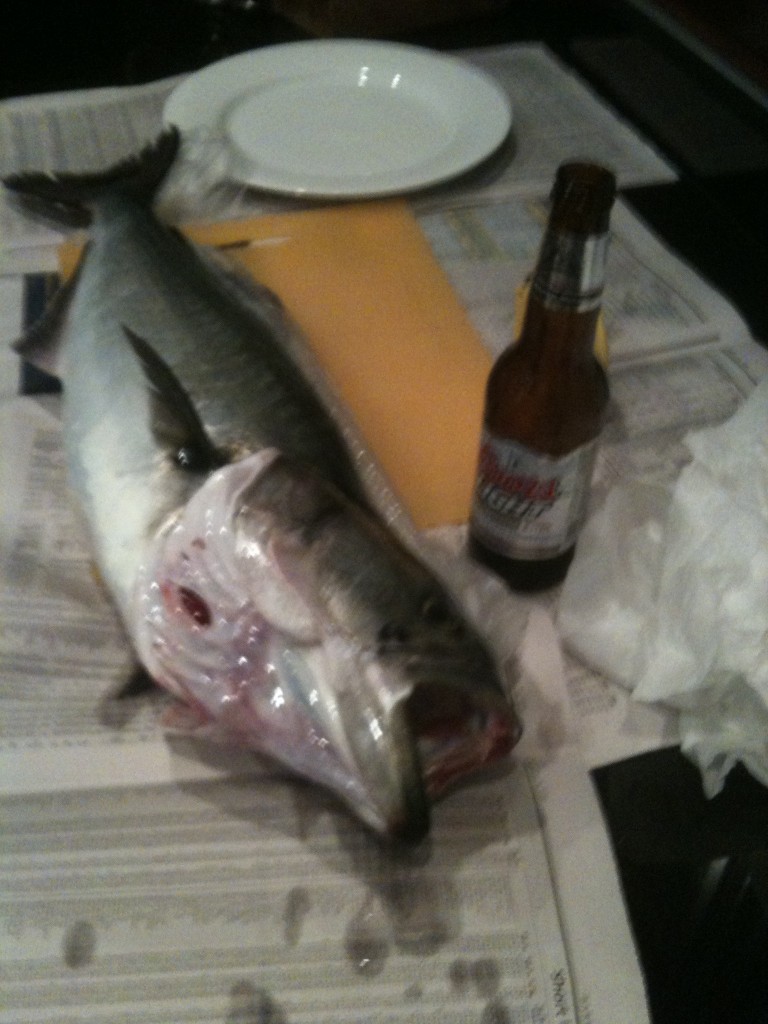 And here is after. Delicious on the grill (note Coors Light, tape measure  and Barron's "Market Laboratory" section are all essential accessories)…..just kidding: