The Winthrop ferry pulling into Rowes Wharf. It certainly is the "odd boat out":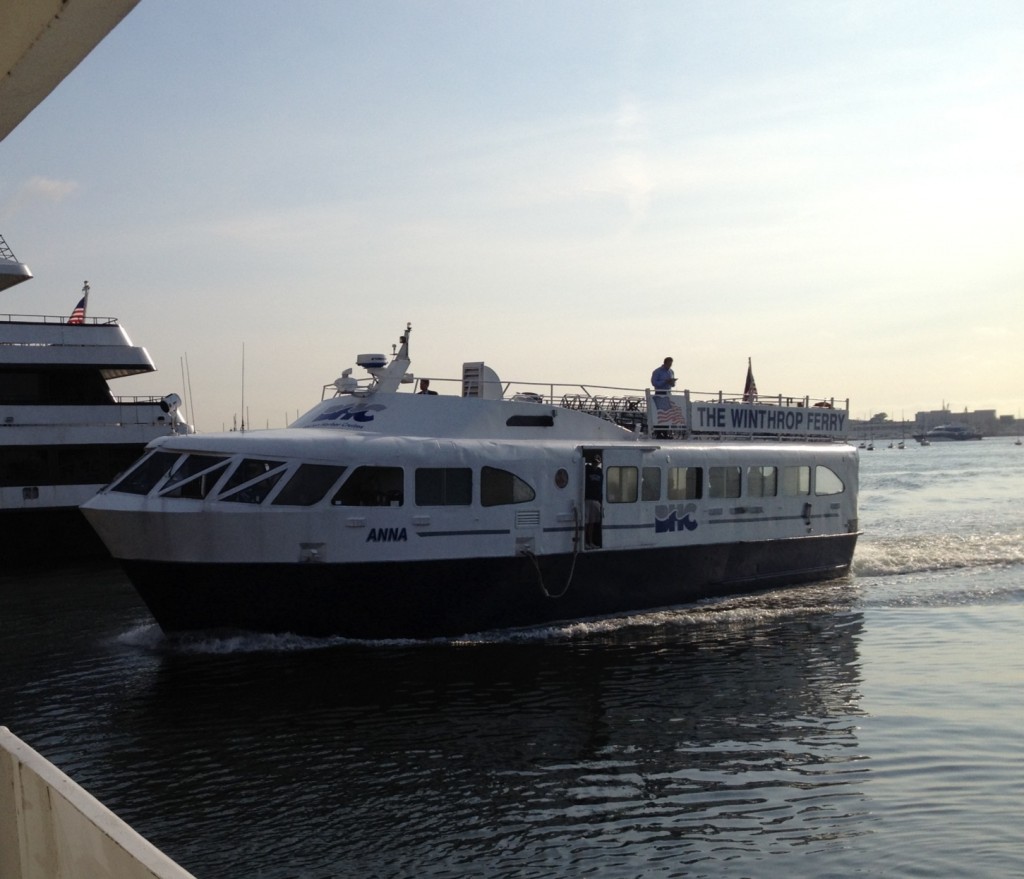 The Winthrop ferry is just about the strangest looking boat I have ever seen….certainly the strangest in Boston Harbor. The ferry comes right into Rowes Wharf from Winthrop and does the trip in about a half an hour. Hey, if you live in Winthrop, it sure beats the traffic and tolls of the Tobin Bridge. As a frequent Quincy, Hingham and Hull commuter boat rider, I could not help but gawk at this strange vessel which was assigned to Winthrop!
Her name is Anna, and she is owned By Boston Harbor Cruises, the same folks who own most of the Hingham commuter ferries. However, the Winthrop ferry is sponsored by the town of Winthrop, not the MBTA. Here she is in action: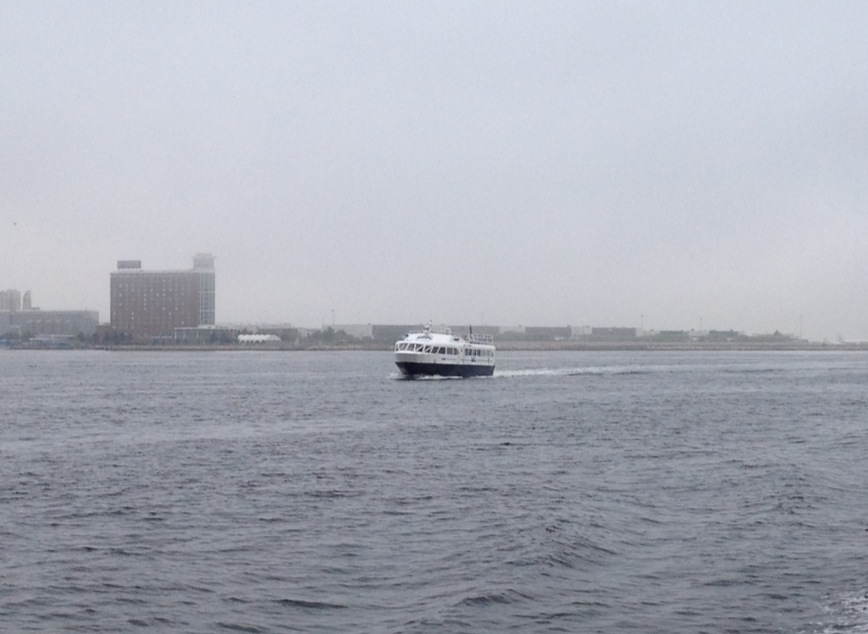 The Winthrop ferry, sitting next to the Salem ferry, both parts of BHC's vast fleet of Boston Harbor cruising vessels: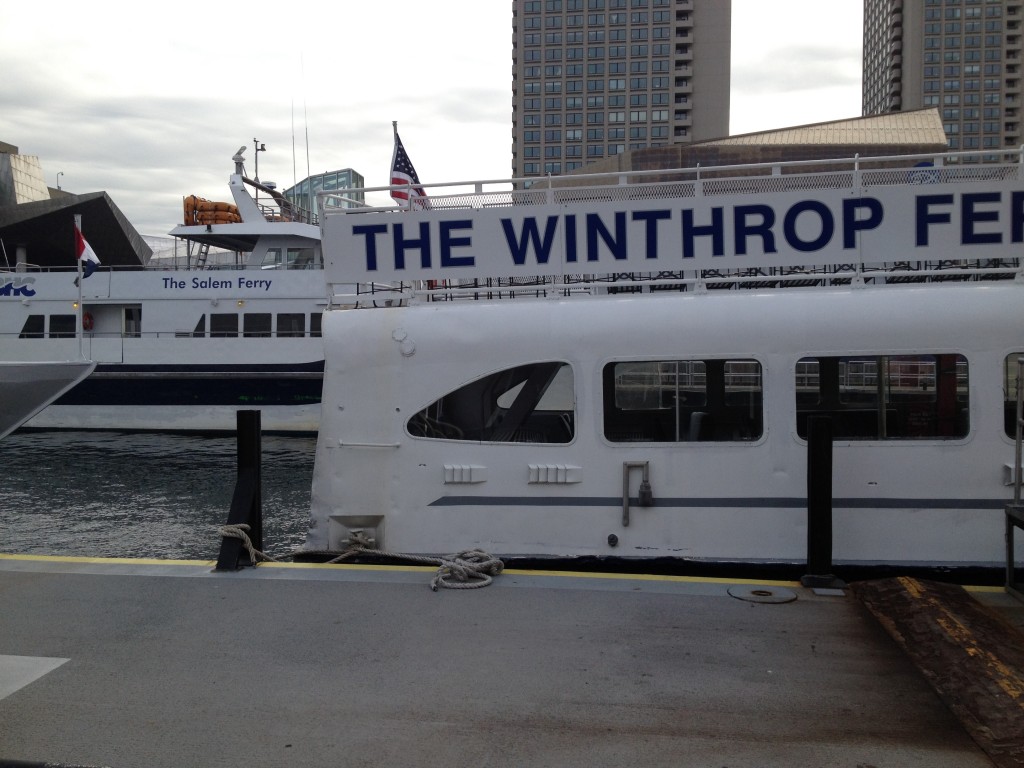 I think that strange little Peninsula is the equivalent to the North Shore what Hough's Neck is to the South Shore….that is if you view Nahant as the North Shore's version Nantasket! (I know some view this blog as partial to the South Shore, but its not true! I love takeout from The Tides at the end of Nahant beach).
I truly do love Winthrop for not only its coastal beauty and excellent vantage points to see the harbor and city, but for its history as well. I wonder what John Winthrop, the founding father of Boston and invoker of the now eternal "City upon a Hill" phrase, would think that such a strange looking boat bears his name??
An photo I once took of a gorgeous afternoon in the town of Winthrop: