Baker's Island and the lighthouse as it exists today. There is only one lighthouse today, but up until the late 1920s there were two: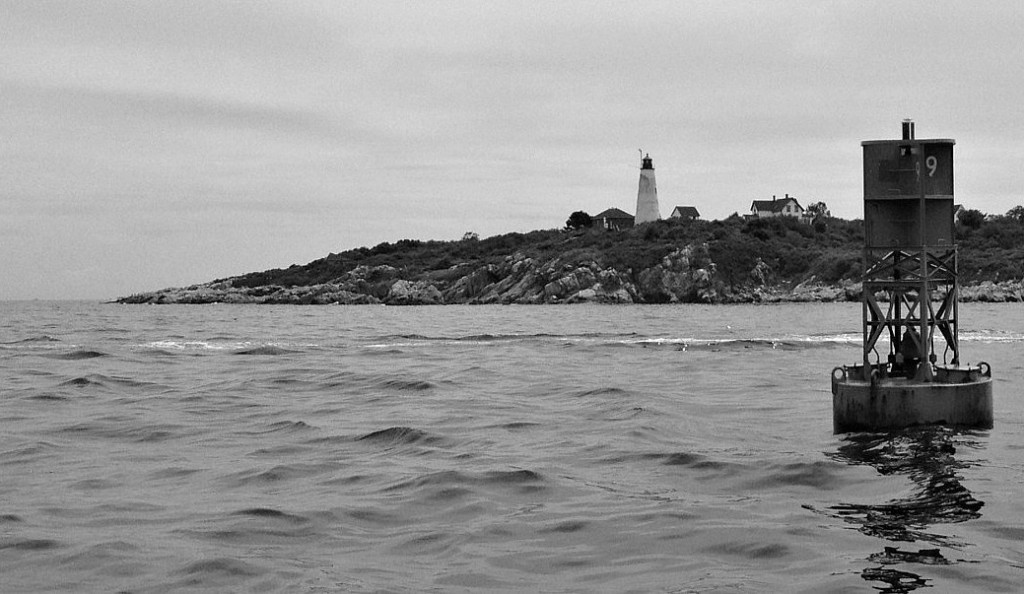 The twin lights of Baker's Island:
After making a boat trip to the islands of Salem Sound this summer, I found myself doing some research on the nautical history of the sound and surrounding harbor. Of particular interest is that Baker's Island, the sight of a large and highly visible lighthouse today, once had twin lighthouses. I am lucky enough to own a 1869 Coast Guard survey chart of Salem Sound that belonged to my grandfather. The sound is labeled on this chart almost exactly as it is today, dimensions and all. However, the chart indicates that there were once two lighthouses on the island. A little further research confirms this.
The depiction of the view of Baker's Island twin lights on the 1869 chart: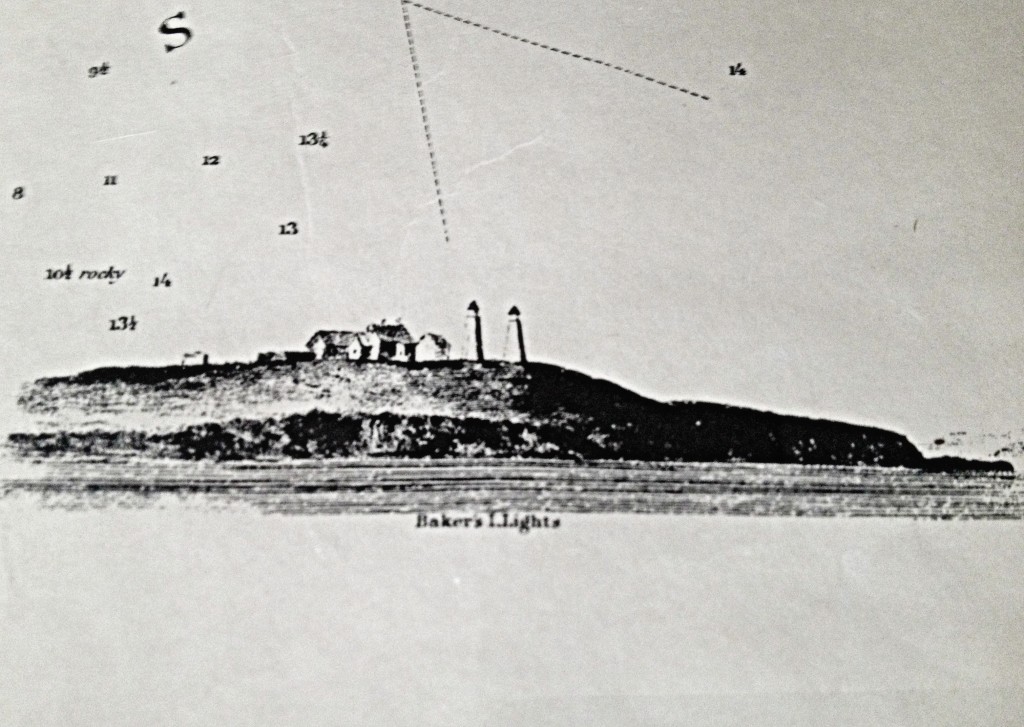 It turns out that the second lighthouse was taken down in the late 192os as it was viewed as an unnecessary expense. A broader view of Salem Sound, with Misery Island and Baker's Island as shown on the 1869 nautical chart: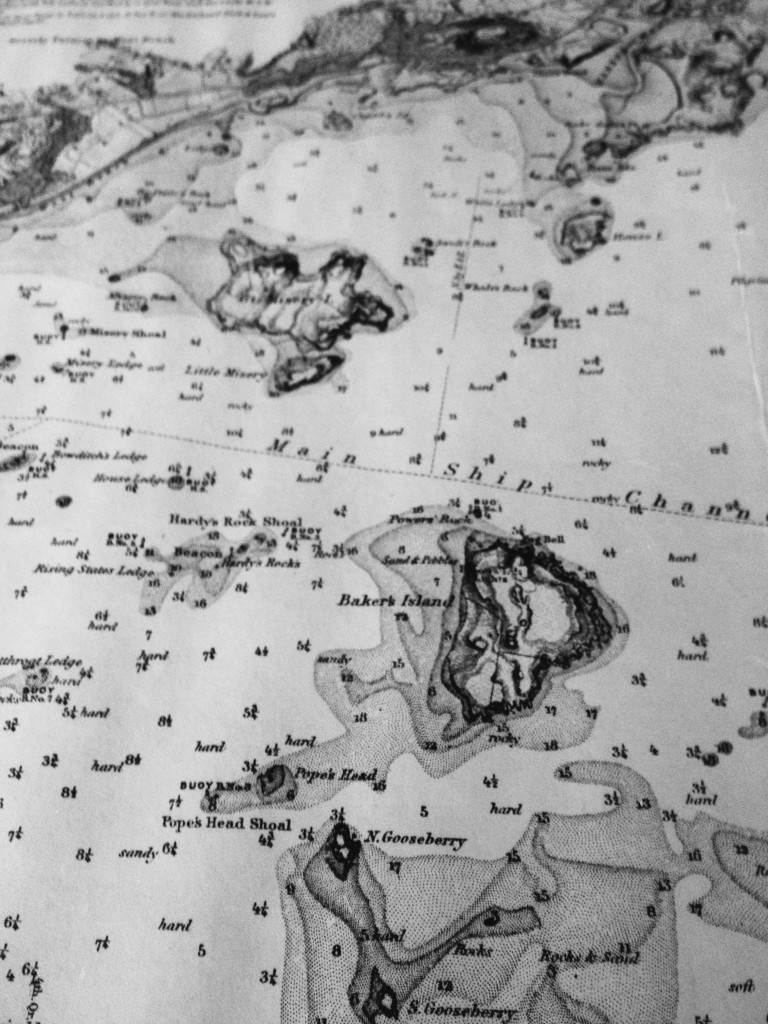 Not much has changed: A similar view of the area as seen on GPS display in 2012: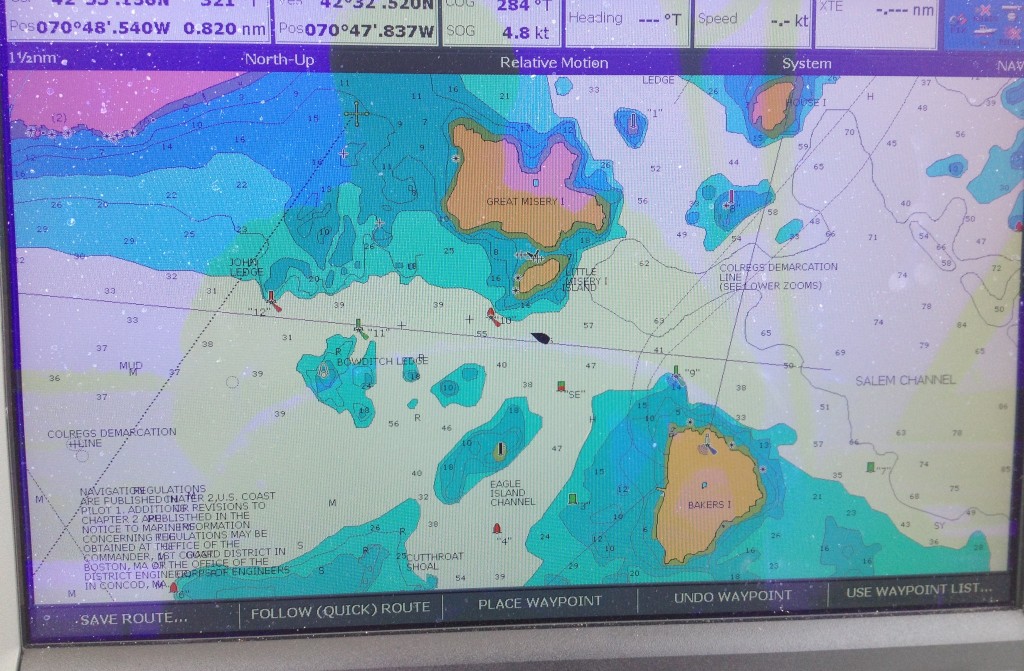 Salem sound makes one of the best day trips from Boston Harbor given its natural beauty and many secluded places to drop an anchor. It is a large protected area, almost the size of Boston Harbor itself. It is also full of rock outcrops, shoals and other navigational hazards, making it a true challenge for boaters who are up for it.
So there you have it: a good post focusing on the North Shore, which should appease all of those accuse me of only writing about the South Shore!