Happy Holidays from Boston Harbor Beacon! Here is a photo of Scituate Light, all decorated for the holidays: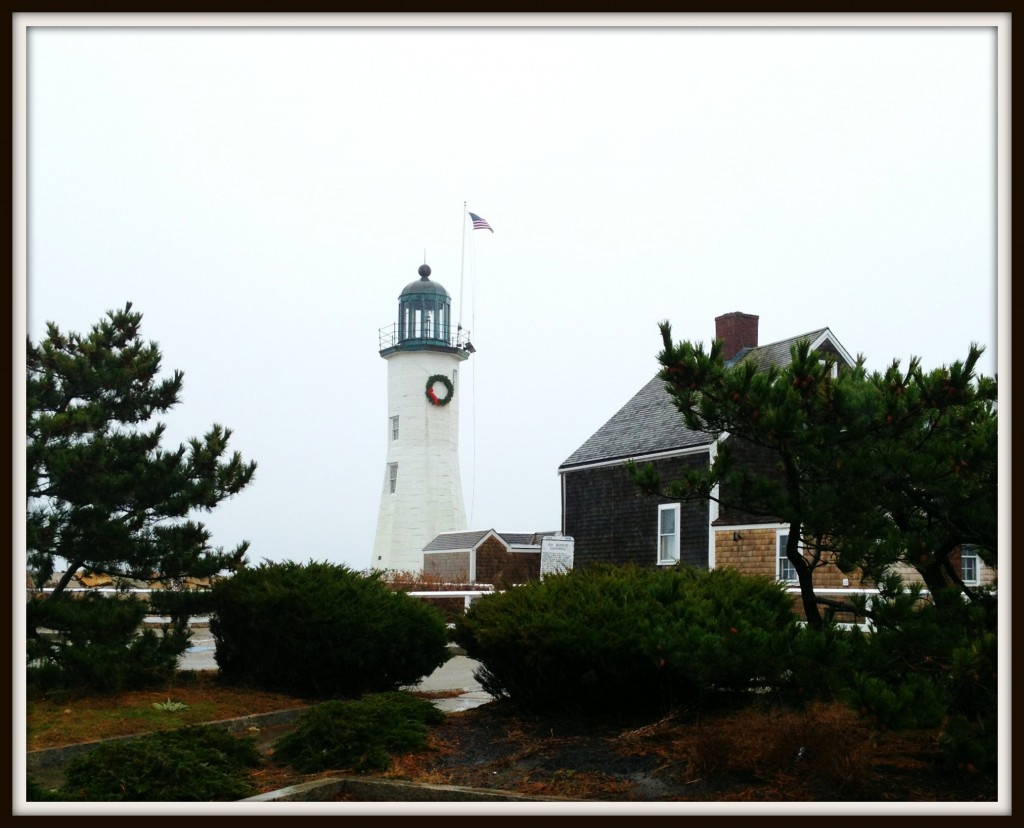 This will likely be the last BHB photo of the week of 2012. This makes me look back on the last twelve months and makes me thankful for all of the beautiful Boston Harbor scenes I have gazed upon over year.
I hope my photos did them justice, and I hope you enjoyed seeing them. If you are reading this, I wish you a great holiday and a great New Year.