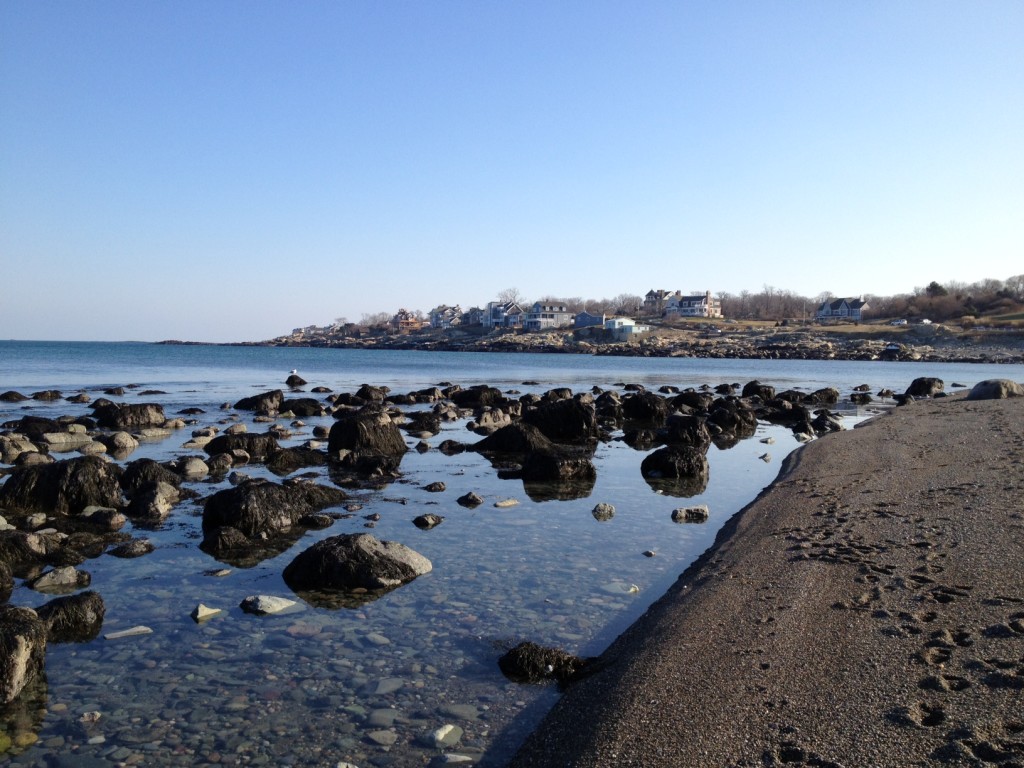 Black Rock beach is a stretch of shoreline that lies just South of Boston Harbor, reaching around the outer side of South Hull and reaching into North Cohasset. The beach is named for the Black Rocks- two small islands lying about a quarter mile offshore. Located on the larger of the two Black Rocks is a small cottage that continues to be seasonally occupied. On its Southern side, Black Rock Beach divides the ocean from Straights Pond, a tidal pond which empties through its Western side into the Weir River in Hingham.
The Cottage on the Black Rocks, as seen from sea, looking back toward the shore of Hull: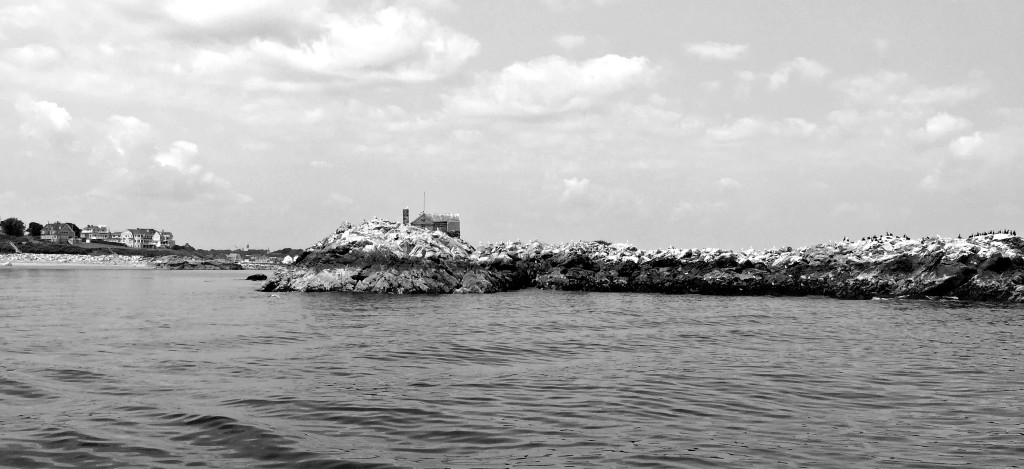 Looking Southeast toward a distant Minot Light as the smooth sea reflects the seaweed covered rocks: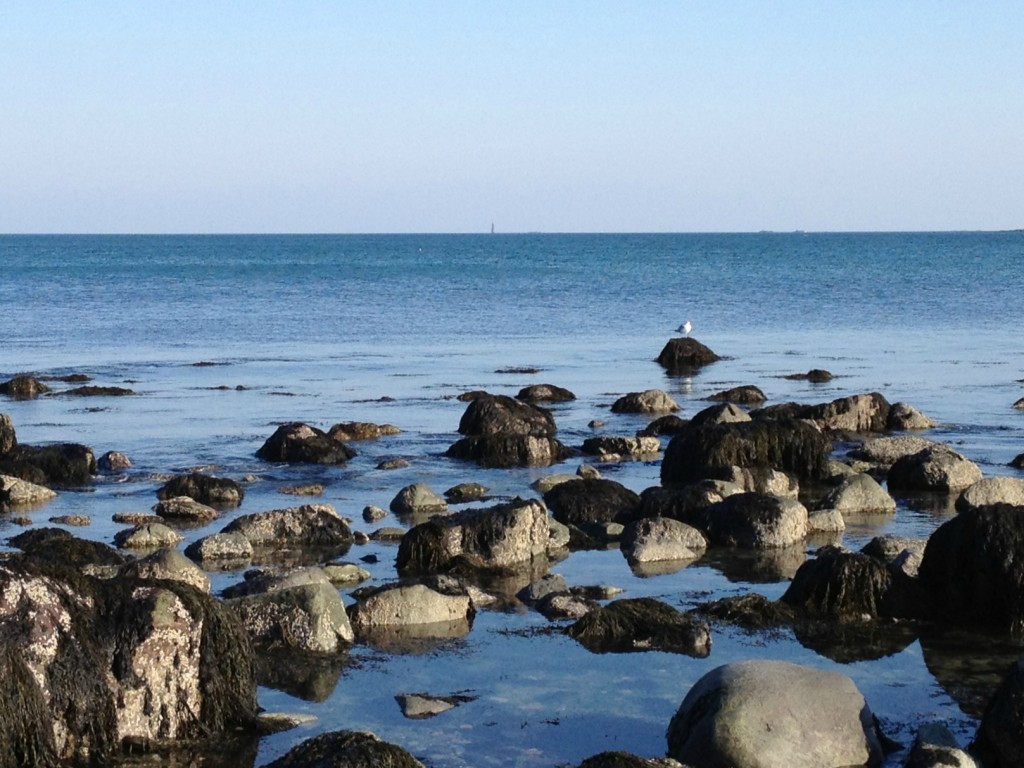 Sunrise at Black Rock Beach, with Minot Light on the horizon:
A notable historic structure was the Black Rock House*, a summer resort located on a rocky bluff overlooking the beach. The resort was built in the 1880s and remained a popular summer location until it was demolished in the 1960's. Some relics of the resort remain today, such as a rusty old ringbolt on Jerusalem Road, presumably used to tie down horses.
The Black Rock House: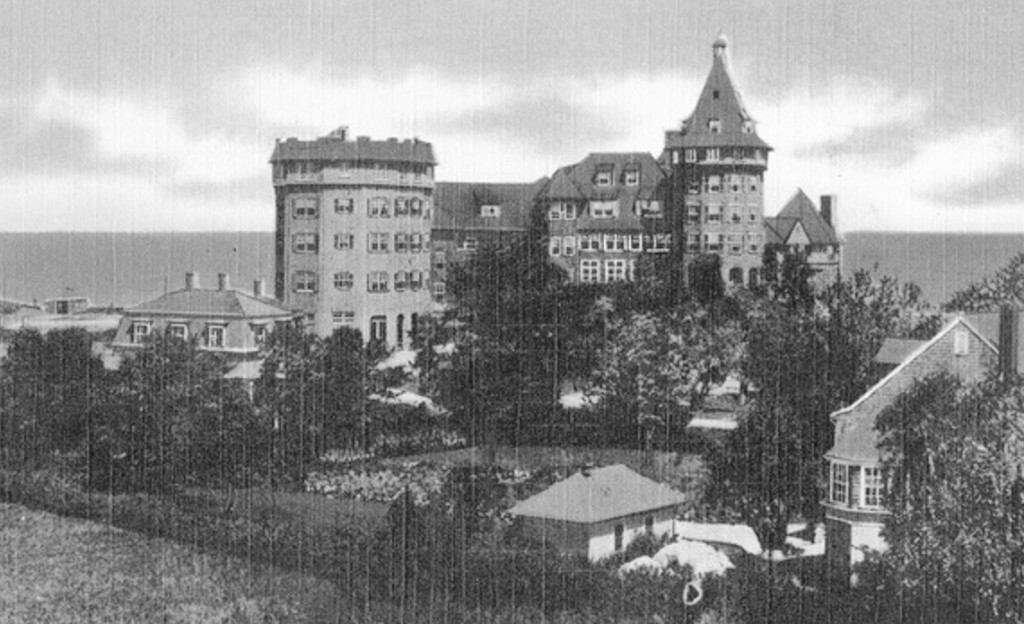 *Courtesy of the Boston Public Library, public domain photo edited and posted under this creative commons license.
Legend has it that there was once an inlet across Black Rock Beach, connecting the Weir River to the Atlantic Via Straits pond. However, most old maps and charts would suggest otherwise, so any opening may have been temporary. There are documented times when the ocean has damaged the seawall and flowed across to Straits Pond, such as the great winter storm of January 30th, 1933, the same storm which resulted in breach of the big granite Dog Bar across Gloucester Harbor and the temporary shutting of Green Harbor in Marshfield.
Sunset over Straits Pond: The silhouette of the Cohasset Green Church in the backdrop. This structure was built as a memorial by summer resident Colonel Albert Augustus Pope, for his son, who drowned in the pond during the summer of 1898: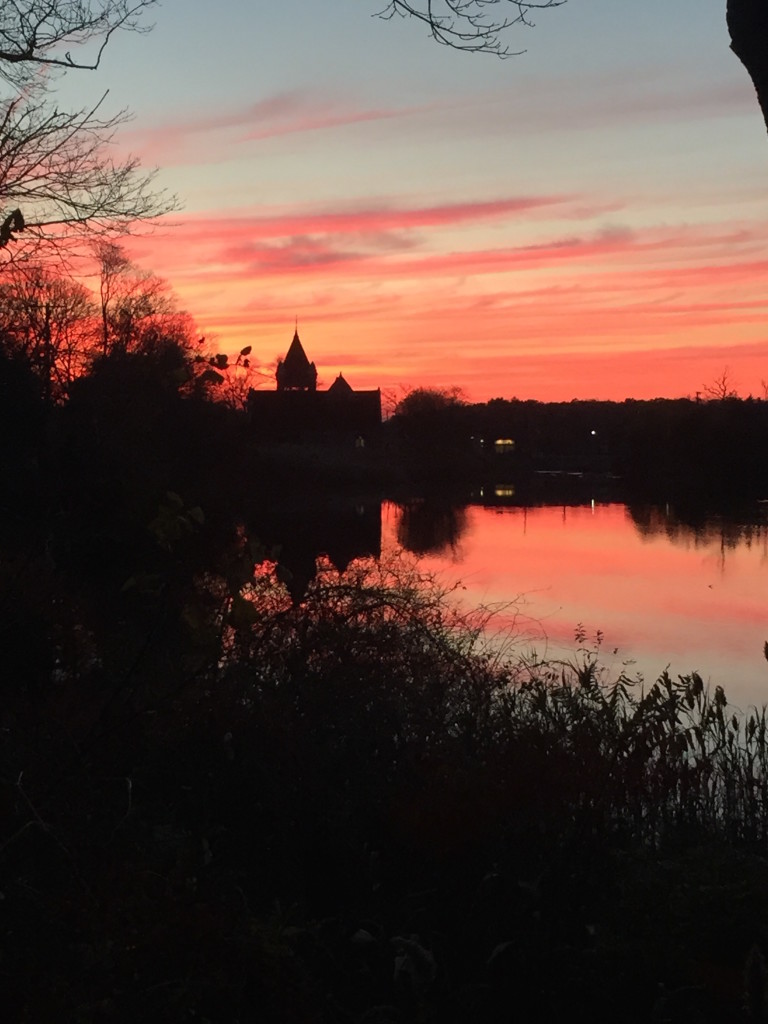 Moonrise over Black Rock Beach:
The photos below were taken on an unusual winter day at the beach. In addition to bright sun and warm temperatures, the ocean was quite still due to lack of wind. This caused the water to take on a glass-like reflection of the sky and surrounding rock outcrops. The date was January 6th, 2013.
Snow continues to cover some of the rock outcrops toward the Northern end of the beach near Hull: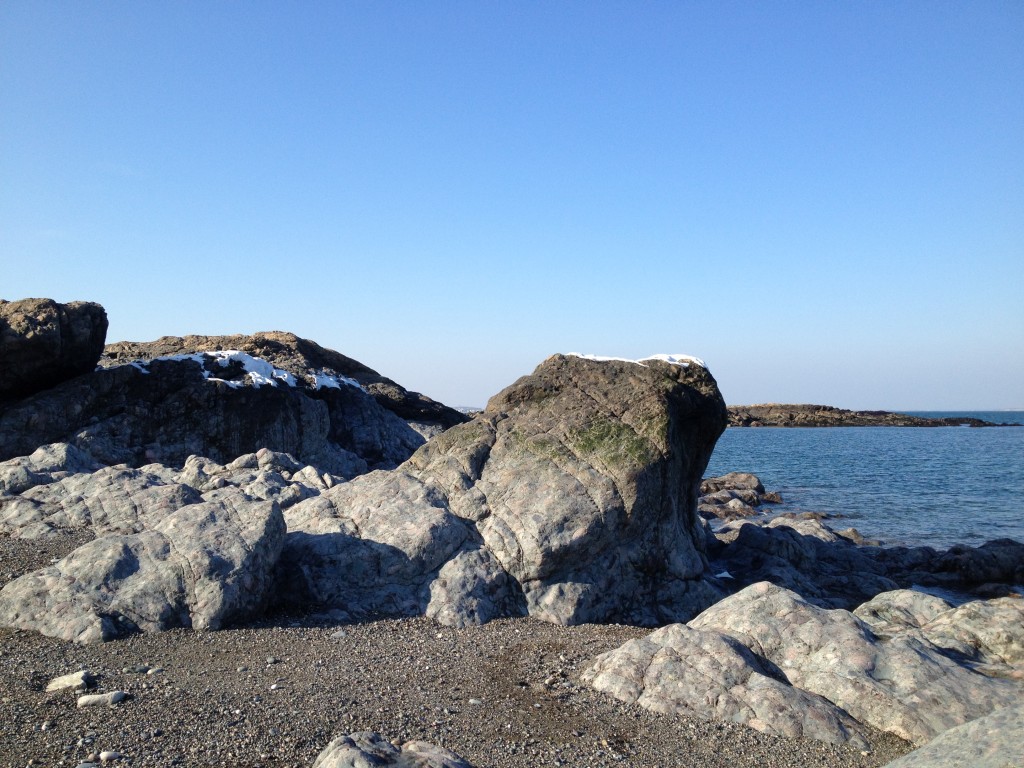 A pool of water lies tranquilly trapped in the crevices of some boulders: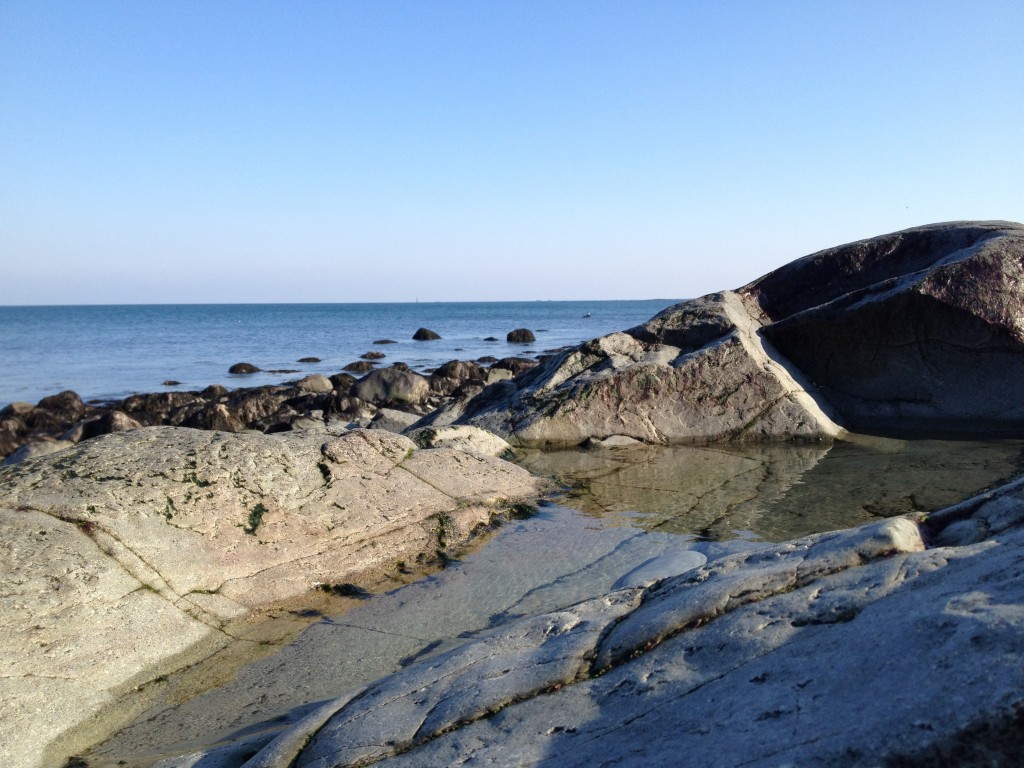 Wreckage of lobster traps smashed into the rocks during a recent storm: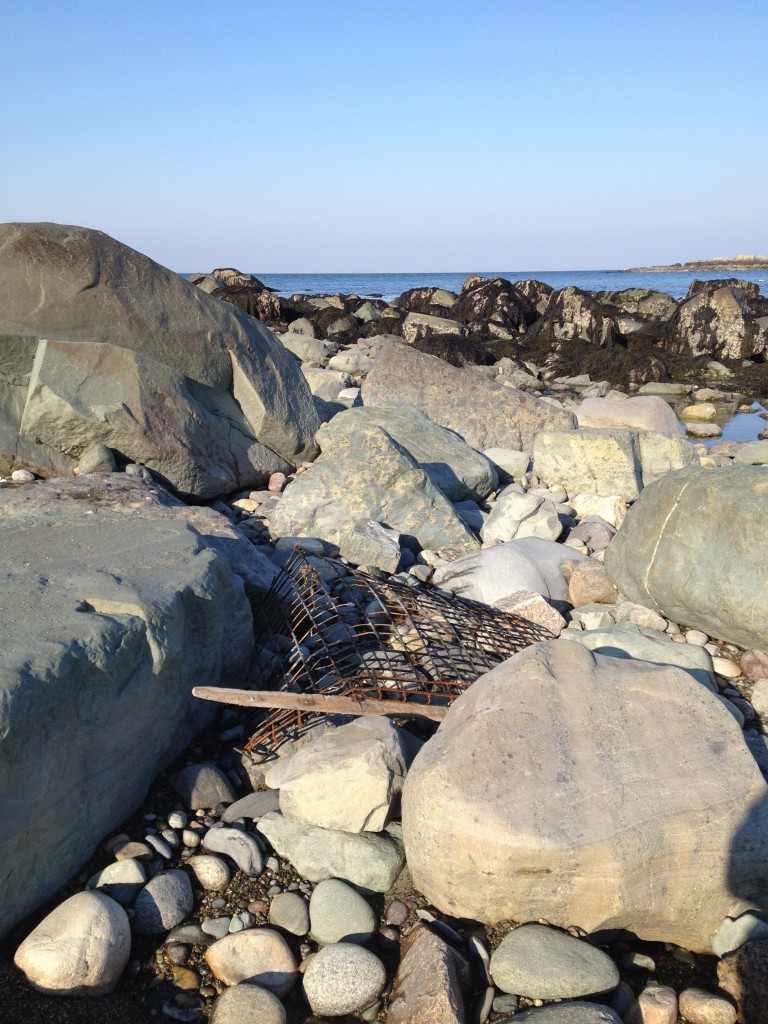 Lobster traps and buoys lie in a mangled heap against the sea wall, the likely outcome of a recent strong storm: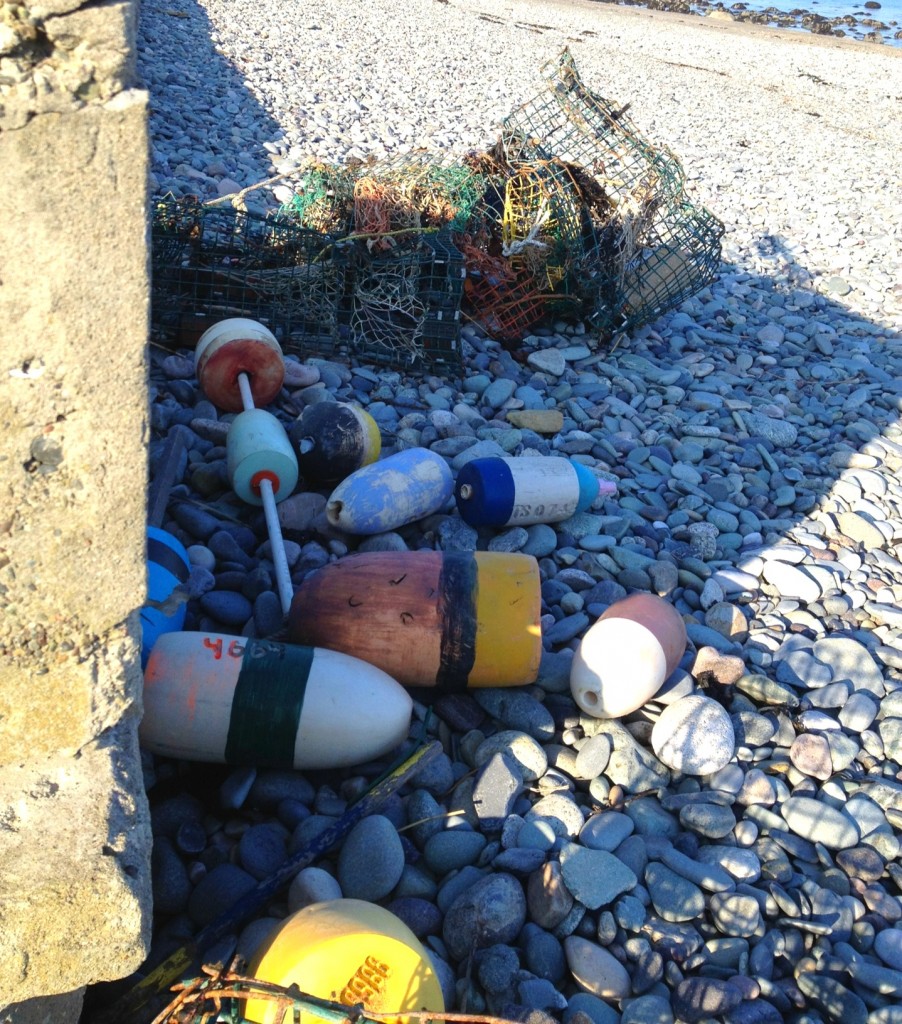 Minot Light stands in the distance over seaweed covered rocks: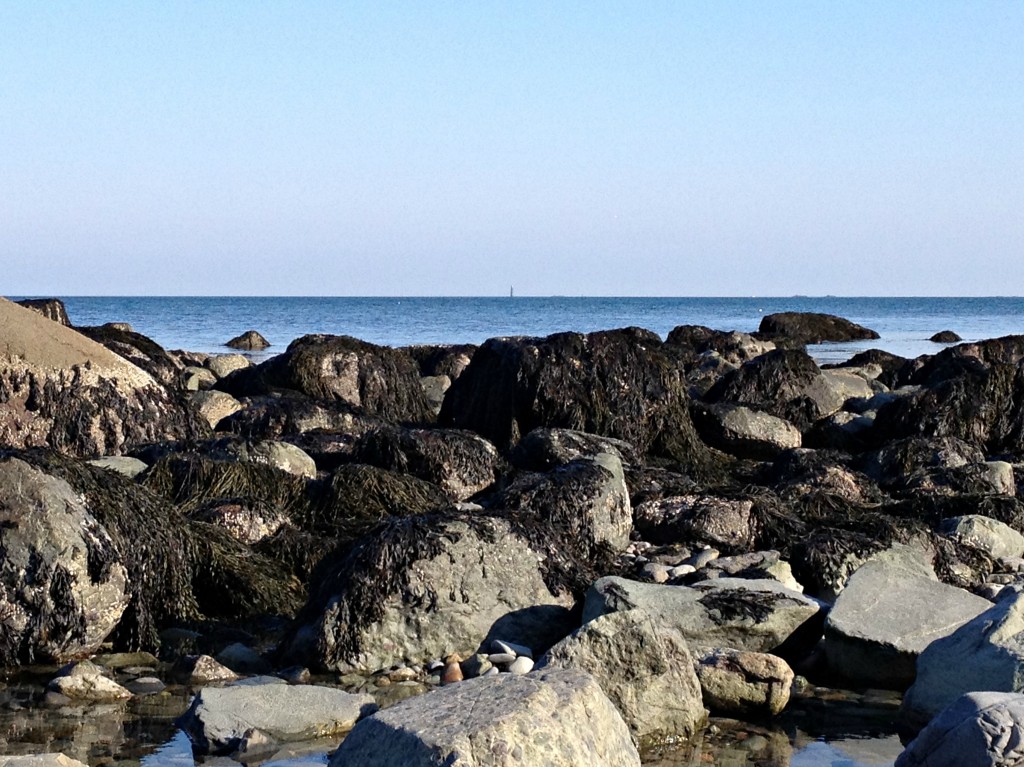 Some snow remains from last week's storm: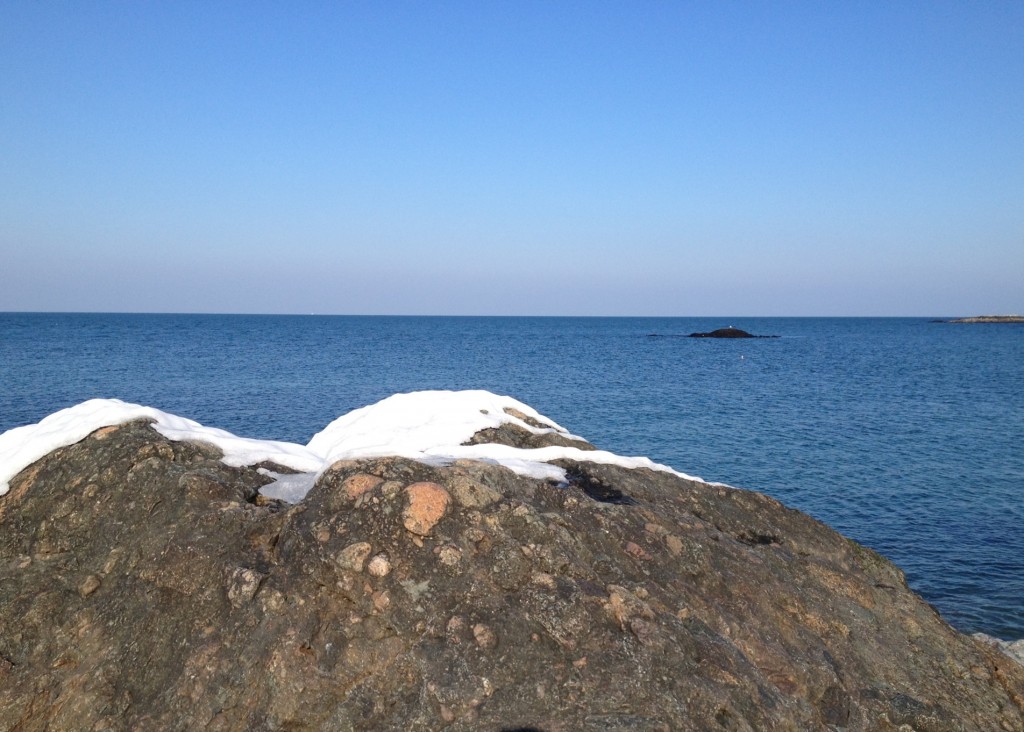 Looking out at the Black Rocks, for which the beach was named: