Winter in Boston Harbor
This year, late January brought the Boston area an unusually deep freeze. Sheets of ice formed in the harbor after consecutive days of sub-zero temperatures. An ice shelf formed in Quincy Bay that was so large, that there were times I felt like I was on the Titanic as I took the commuter ferry to work. Here are some photos taken during this deep freeze last week that show what winter in Boston harbor looks like.
The big ice shelf in Quincy Bay. Taken from Nut Island on Hough's Neck: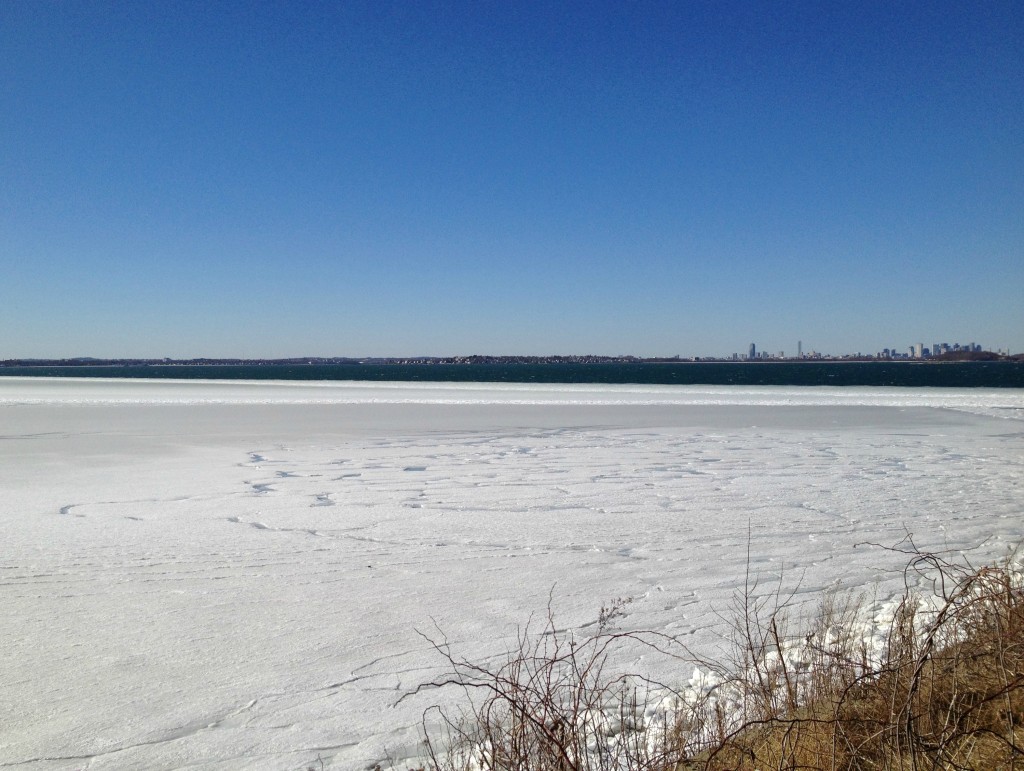 This view to the North of Charlestown and Everett was taken while pulling into Rowe's Wharf early last week. You know its really cold when you see the hot steam from the power plant forming those big puffy clouds as it hits the bitter cold air: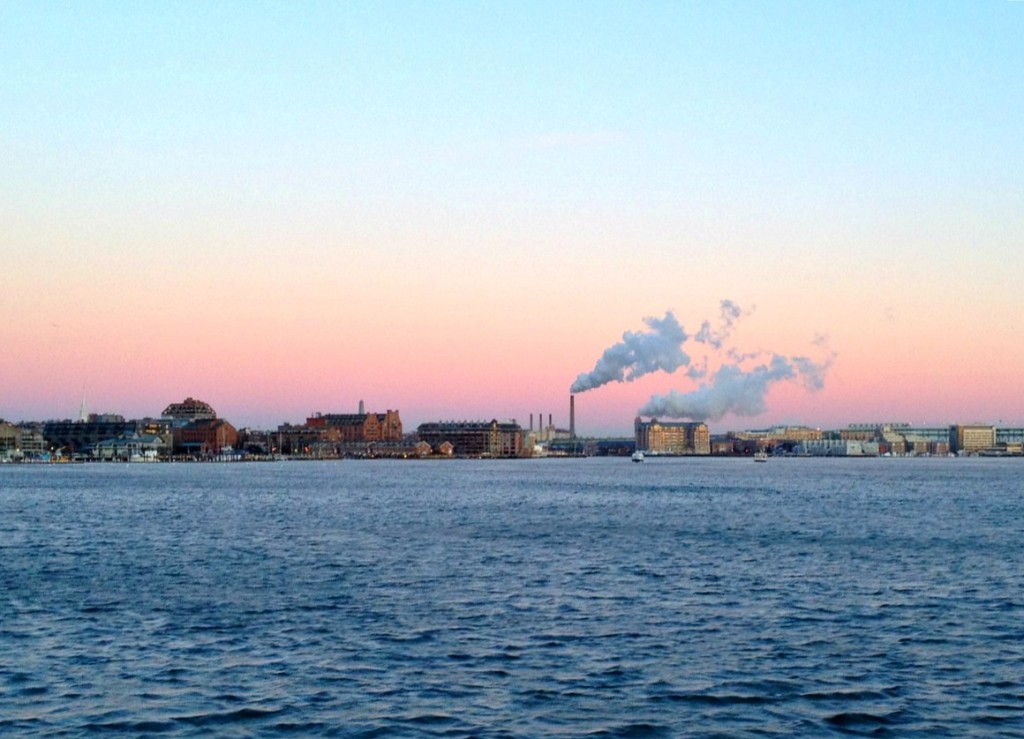 Frigid temperatures didn't keep these hardworking fishermen from getting up before dawn. Here is a view looking east just before sunrise, with the steam coming up from the boat engine's exhaust.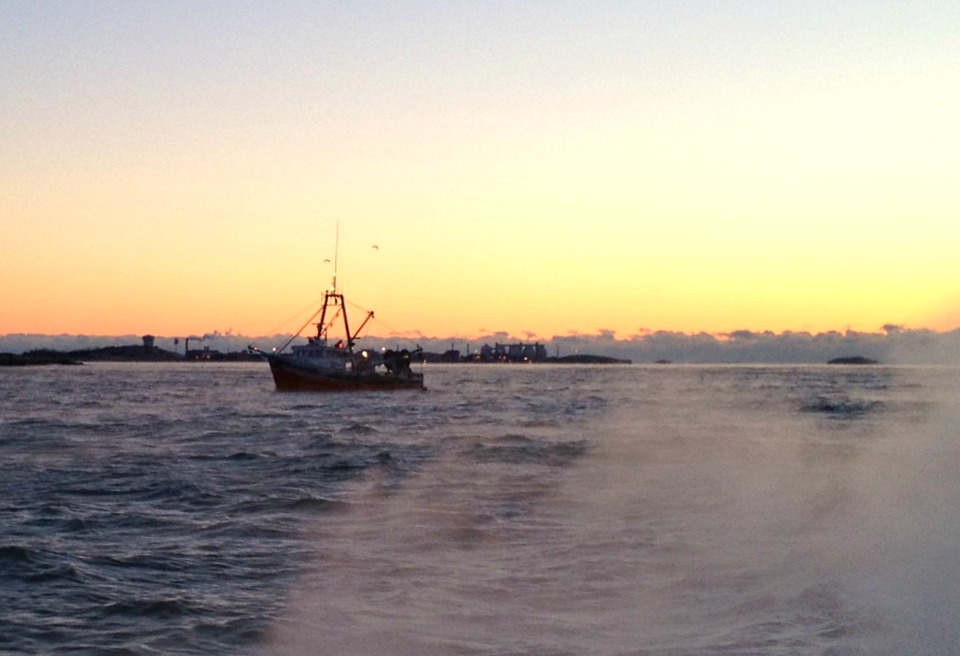 A dark, jet-blue sky creates nice reflections as the sun goes down: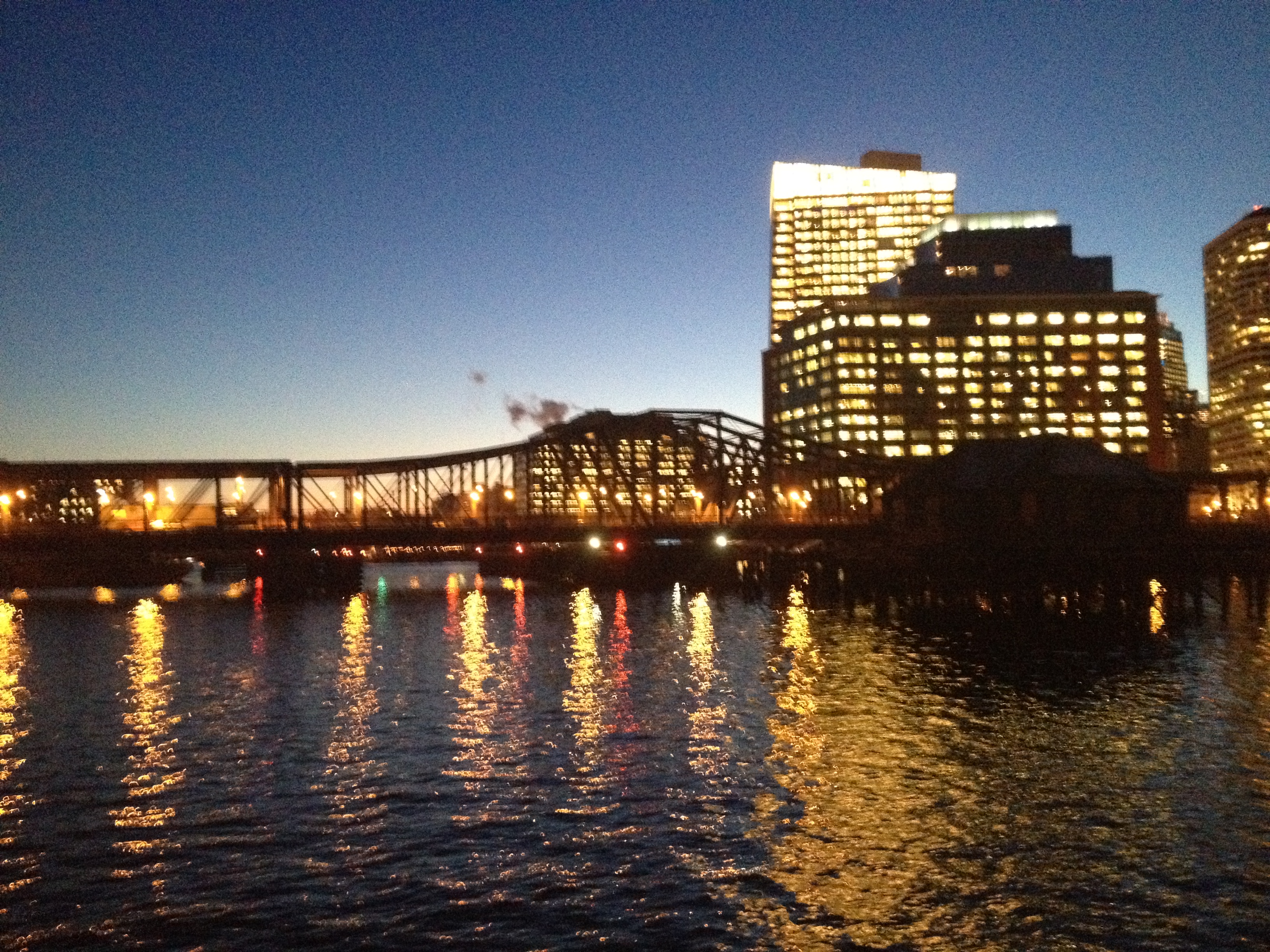 Hingham Harbor, completely frozen solid: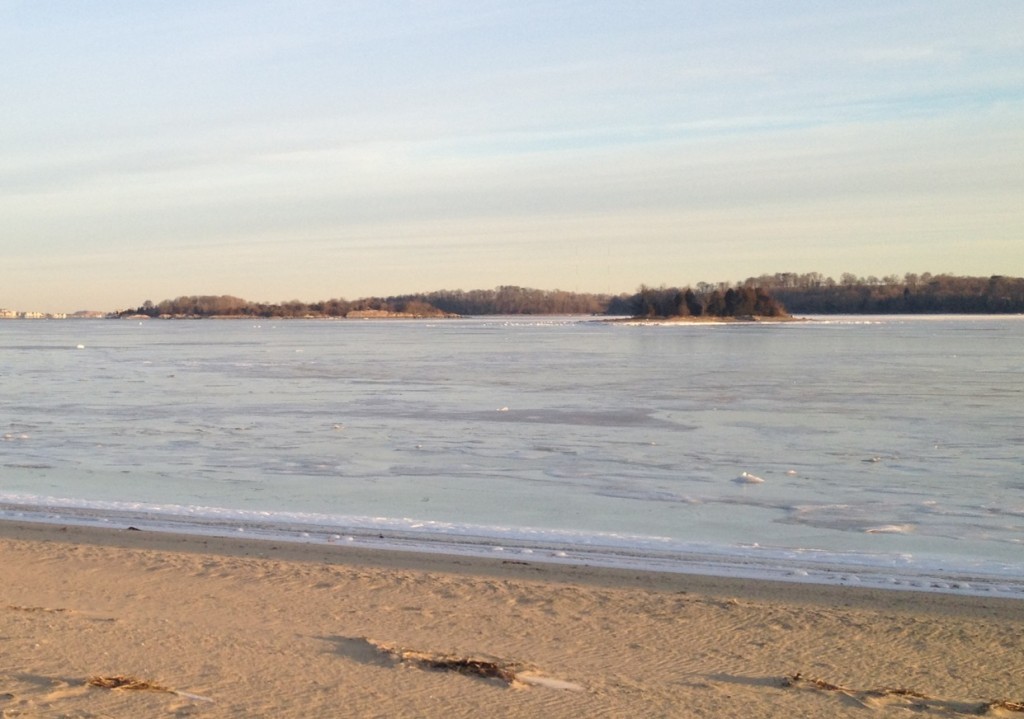 A view of the city skyline behind the large ice shelf that formed in Dorchester Bay. This was taken from Squantum, in Northwest Quincy.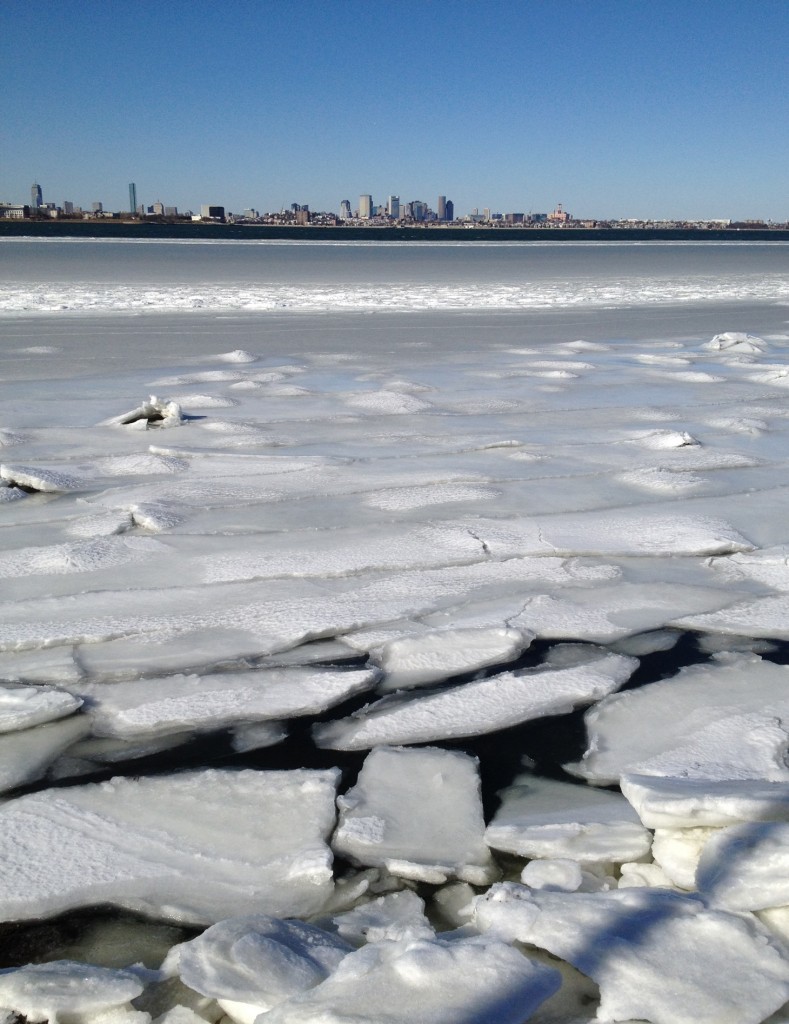 A cold sunrise over Spectacle Island and Long Island: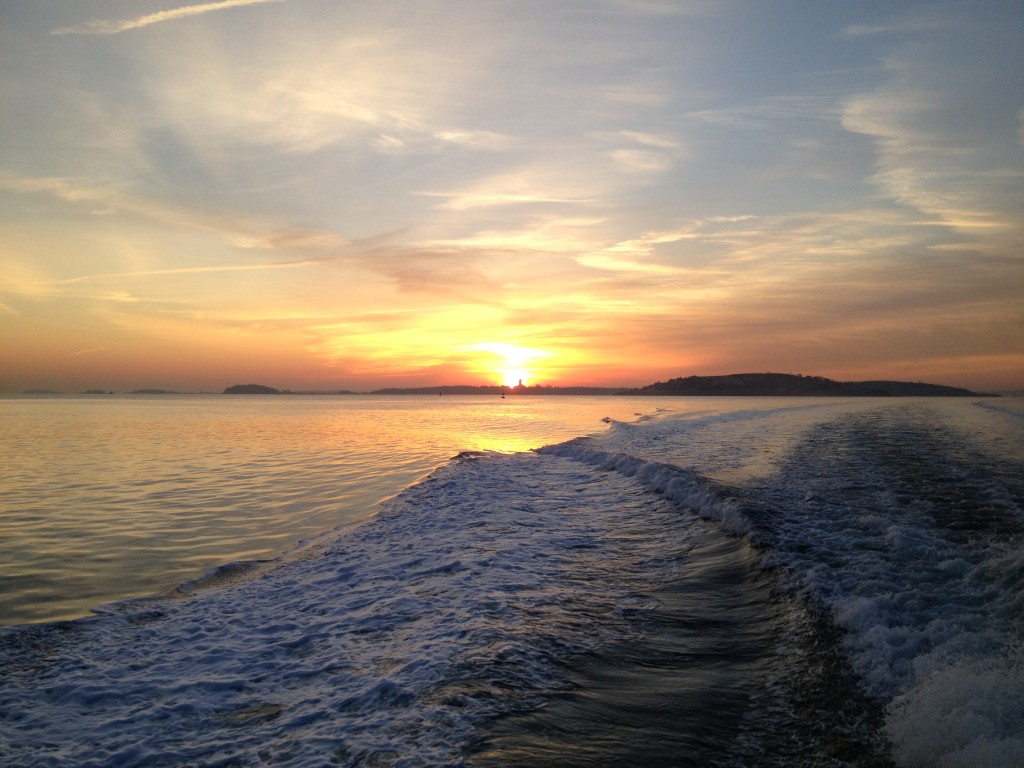 Ice Flows in Quincy Bay as the ice in the rivers started to break apart as the temperatures rose above freezing later in the week: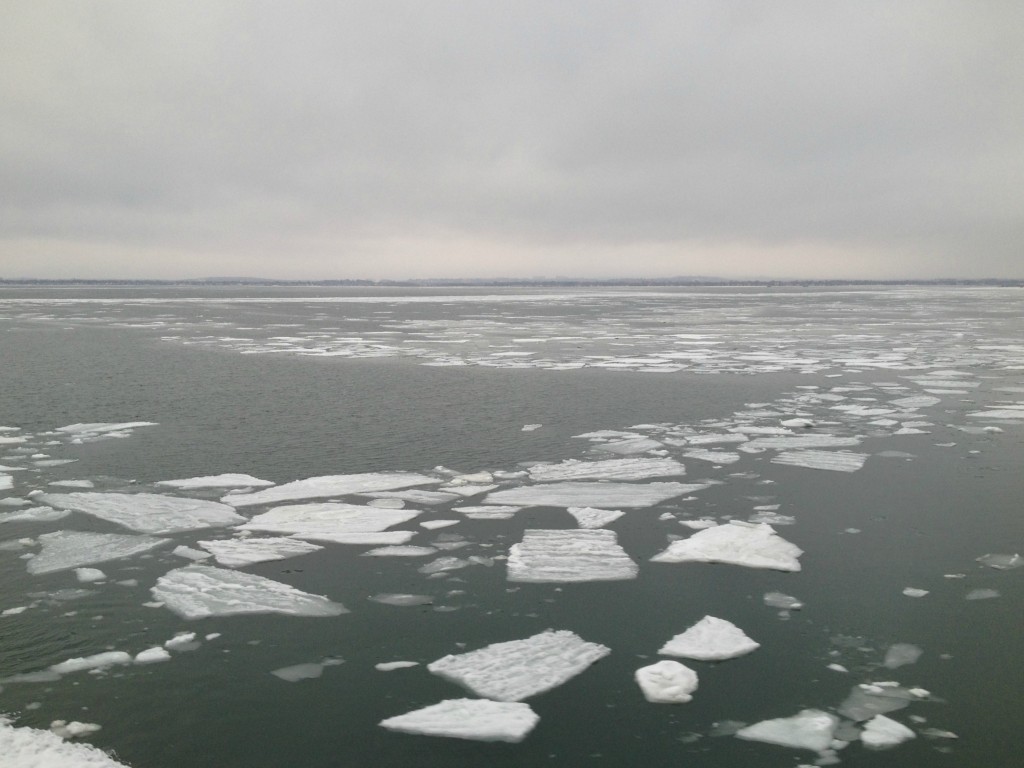 Looking North, the massive field of ice between Spectacle Island and Long Island (in the background). This type of ice can form even on salty water during the winter in Boston Harbor: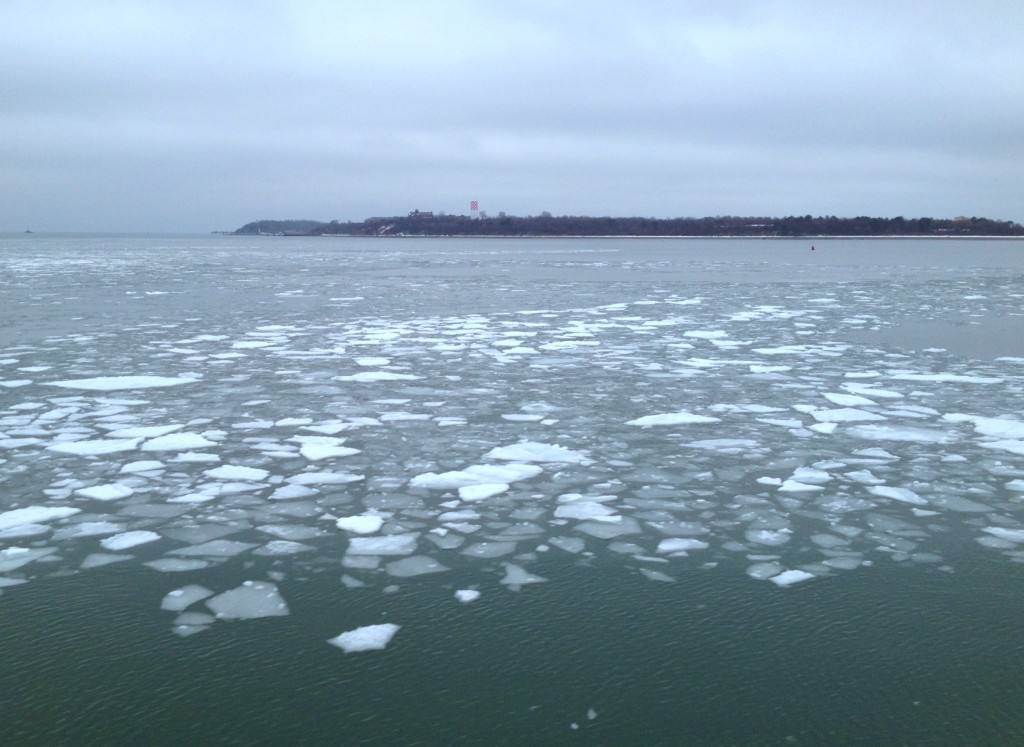 One last shot of Quincy Bay. This is Winter in Boston Harbor!