The Tioga is a marine research vessel which I saw this recently at its dock down in Woods Hole, Falmouth. Interestingly, I saw the same boat last week visiting Hingham Harbor. Perhaps it was studying something up in our neck of the woods….
Operated by the Woods Hole Oceanographic Institute, and used primarily for marine research, this vessel is particularly useful due to its speed capabilities. It is typically used in Cape Cod Bay and Stellwagen Bank. The website describing this fascinating ocean craft can be found here– check it out!
The Tioga docked at its home port in Woods Hole: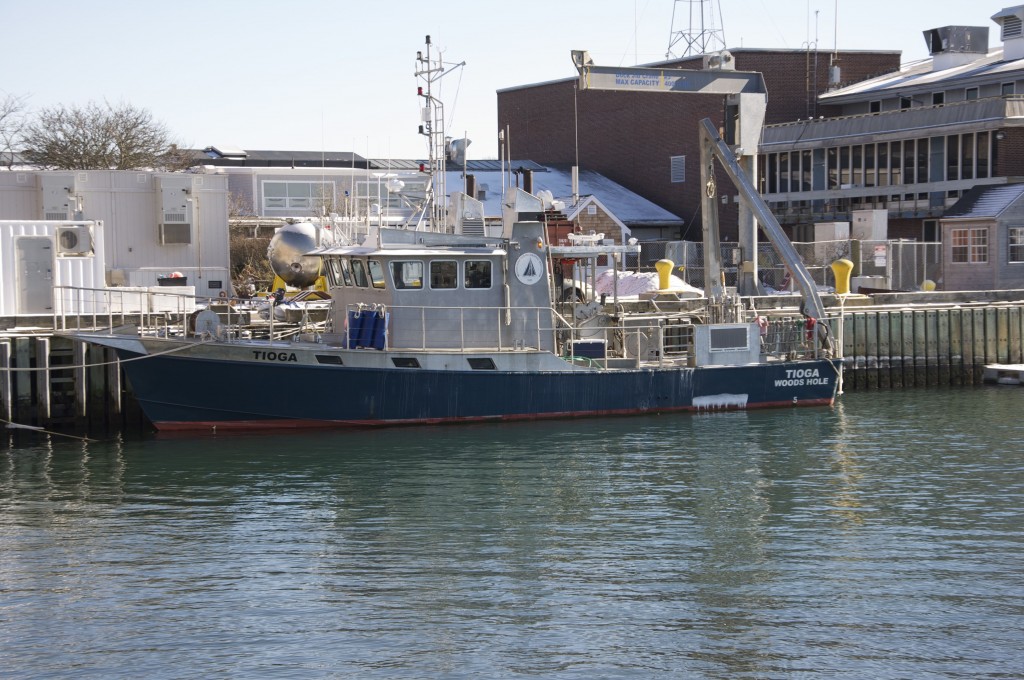 The Tioga exiting Hingham Harbor the other morning. This is a pretty long haul from Woods Hole in Falmouth. Interestingly, the whoi.edu website does show the Tioga swinging through Hingham on February 4th 2013.