Here is one appropriate for President's day week! I would bet most Boston area residents don't know that some of Abraham Lincoln's decendents first settled on the South Shore- in both Hingham and Scituate.
The house below was built by Mordecai Lincoln, believed to be the great-great-great grandfather of Abraham Lincoln. President Lincoln had other ancestors by the name Mordecai, so the individual who built this homestead should not be confused with the president's uncle.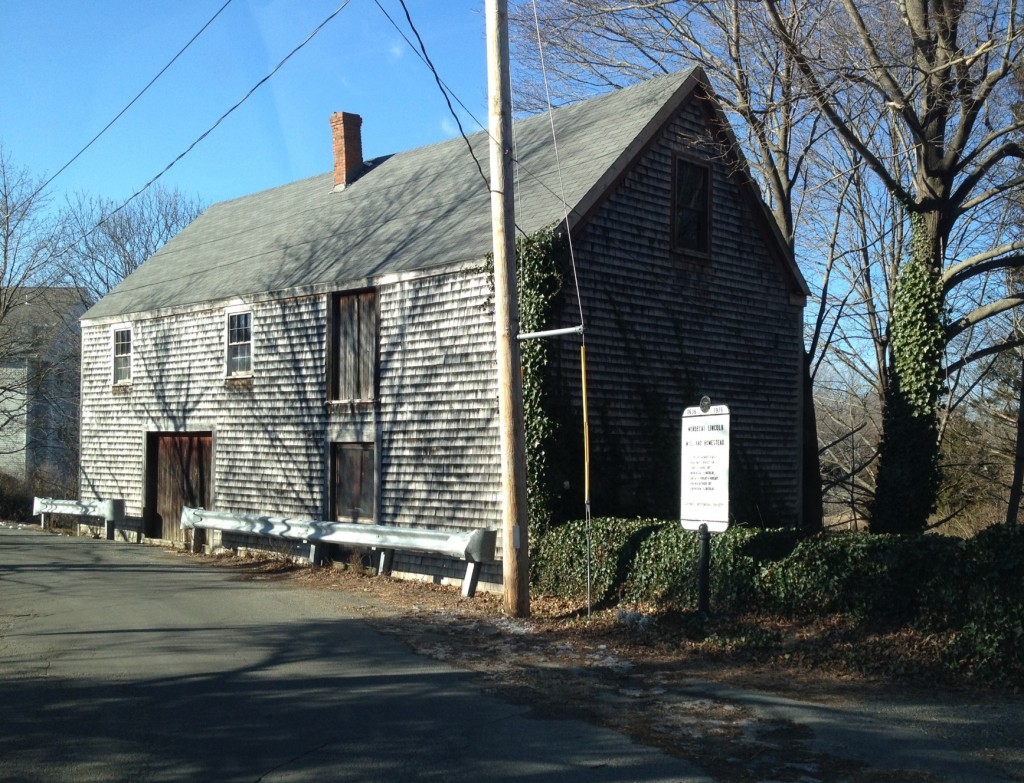 Located on the Boundary Brook, which was the initial boundary between Plymouth and Norfolk Counties, the homestead and mill was initially built in the 1690s. The present location is in the town of Scituate, near the Cohasset boarder and North Scituate commuter rail stop. The location on the brook enabled the operation of the mill, and was likely a good source of River Herring, which can still be found in the area today.
The home as viewed from the street: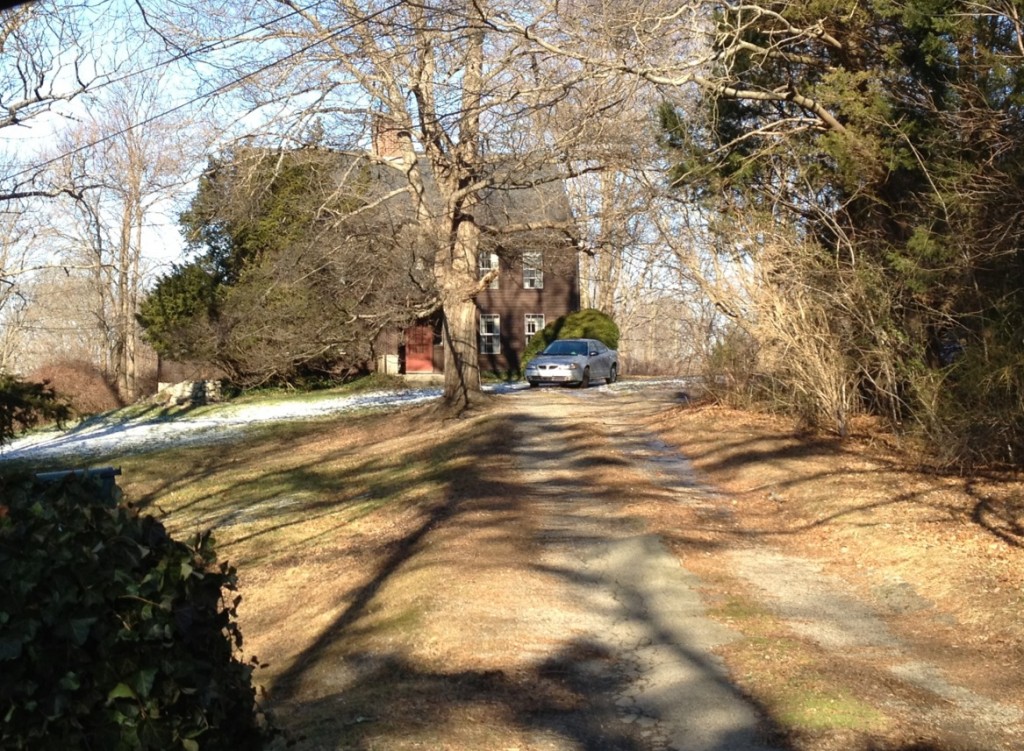 A description of the Mordecai Lincoln homestead and mill: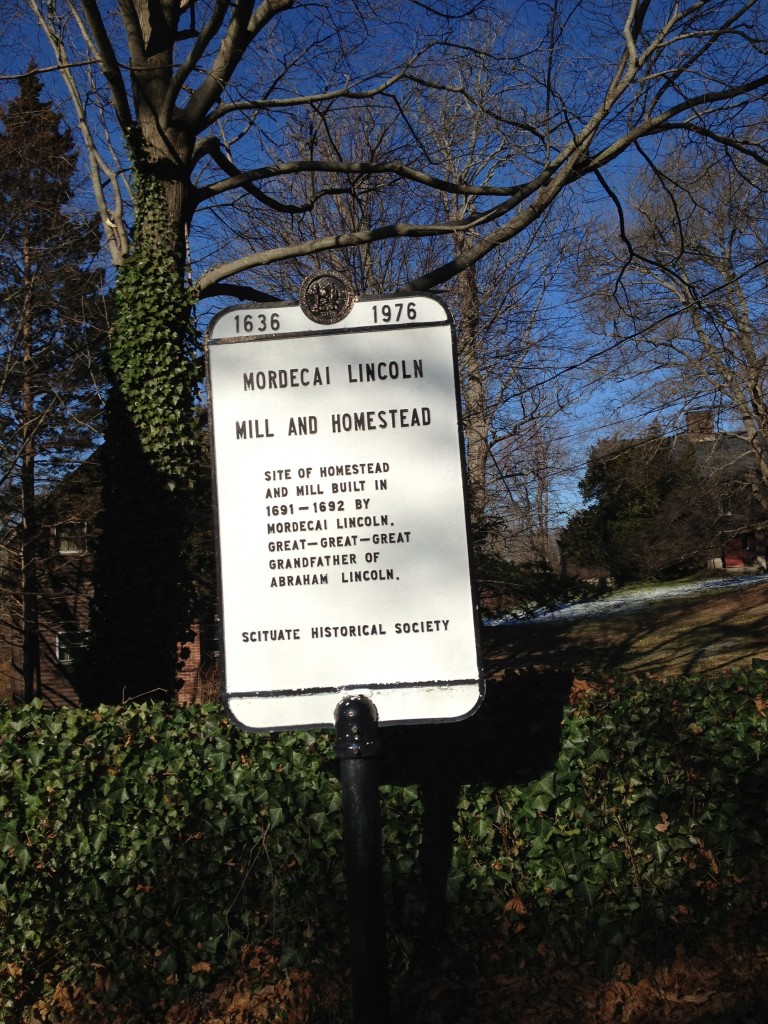 The back of the mill and Boundary Brook: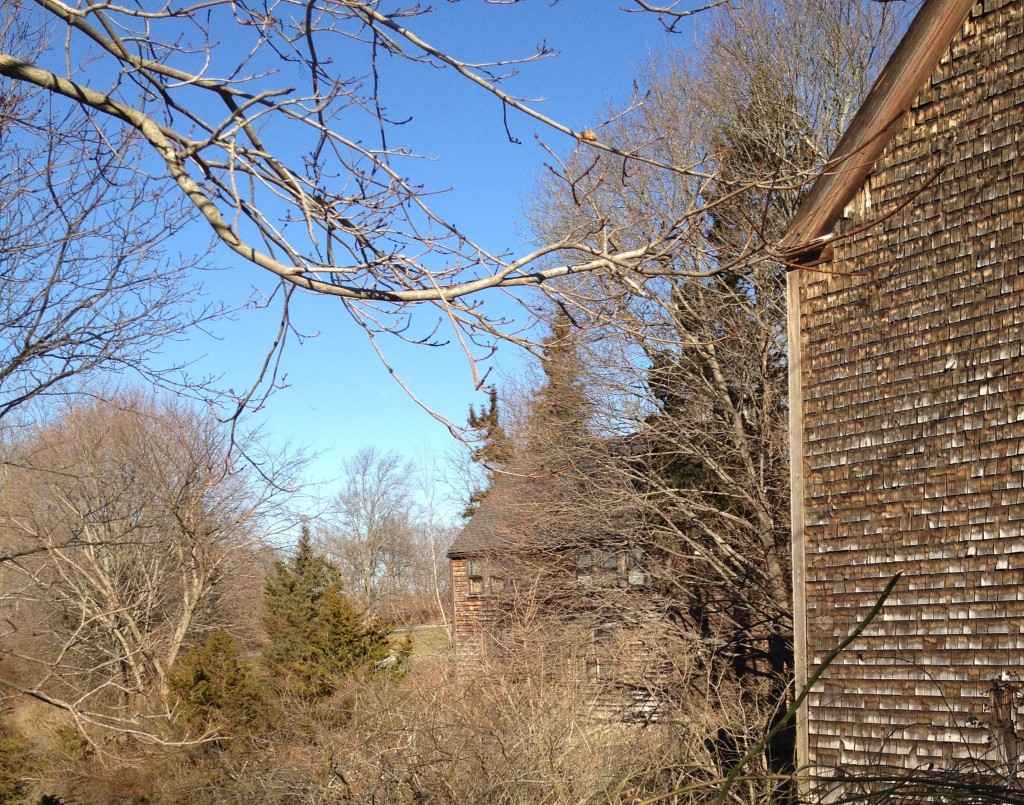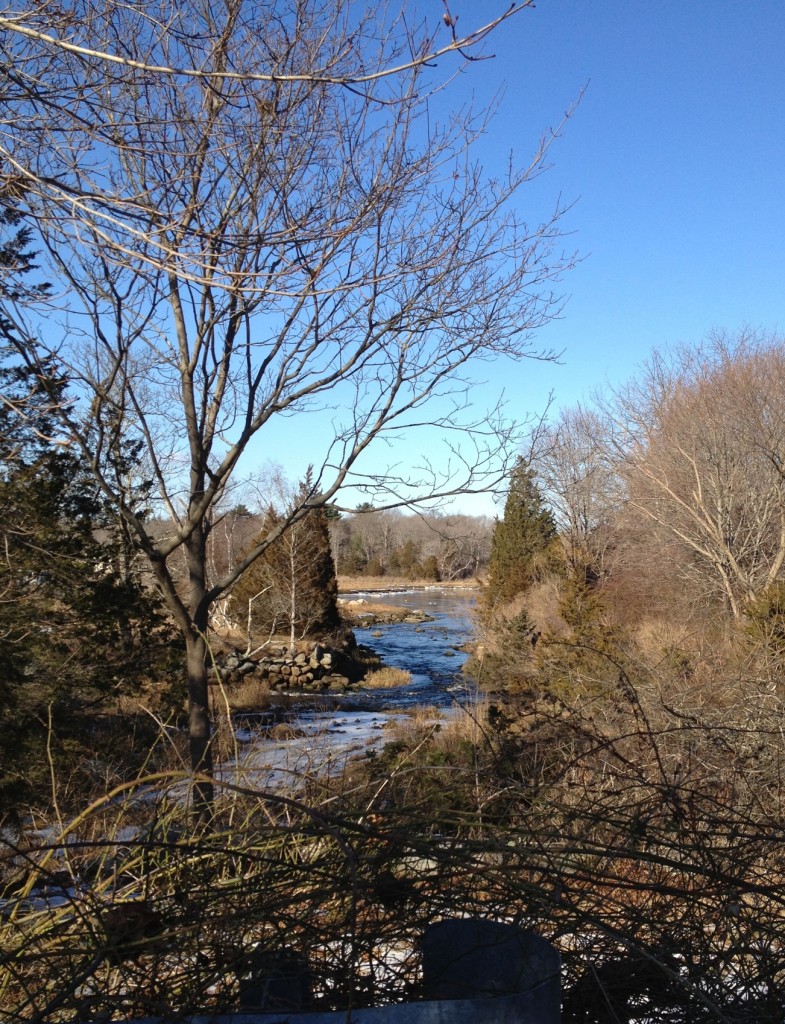 I do not believe the house is open to the public at the present time, but one can check with the Scituate Historical Society and drive by- its location is on Mordecai Lincoln Road near the North Scituate commuter rail stop.