The towers of International Place and Rowes Wharf as seen from the Boston Harbor.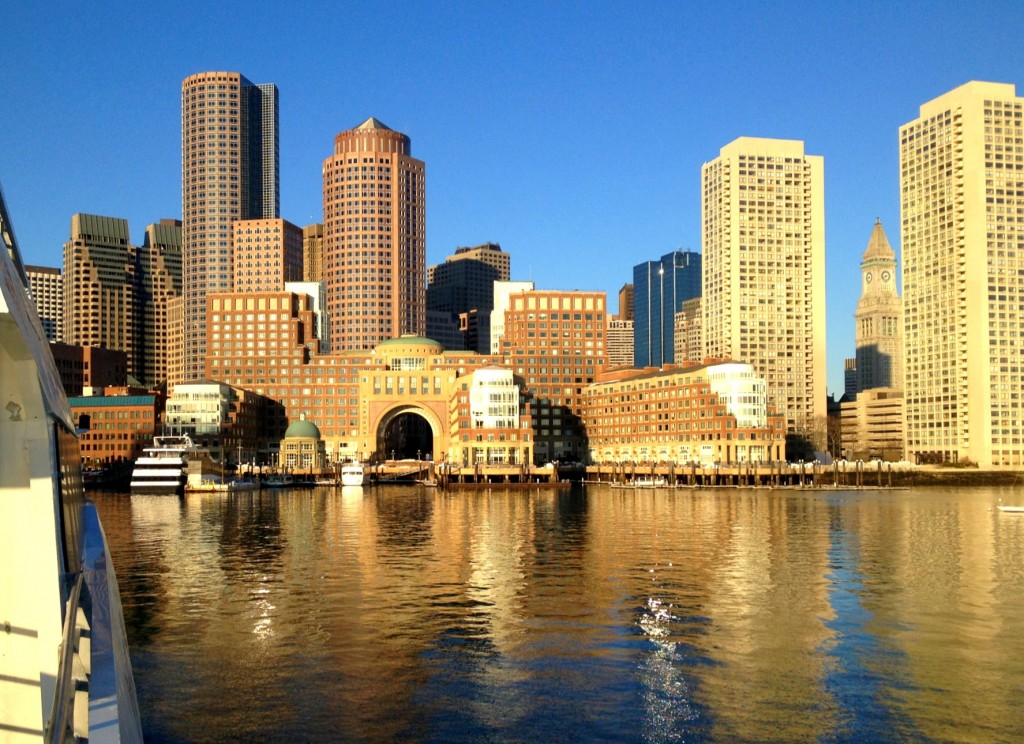 This photo of Boston's wonderful skyline was taken early on a calm winter morning from the commuter ferry. The sun was bright, and the wind was calm, allowing for a nice reflection of the skyline against the water. This area has become a Boston icon, and is a huge improvement from rat-infested ugly old wharf that occupied the area up until the early 1980s. Here is the official website. During the summer months, boaters can tie up to transient slips at Rowes Wharf to either come into the city for the day or commute to work- it is a lot of fun!
International Place as seen from Atlantic Avenue bathed in a bright orange light during an early morning winter sunrise: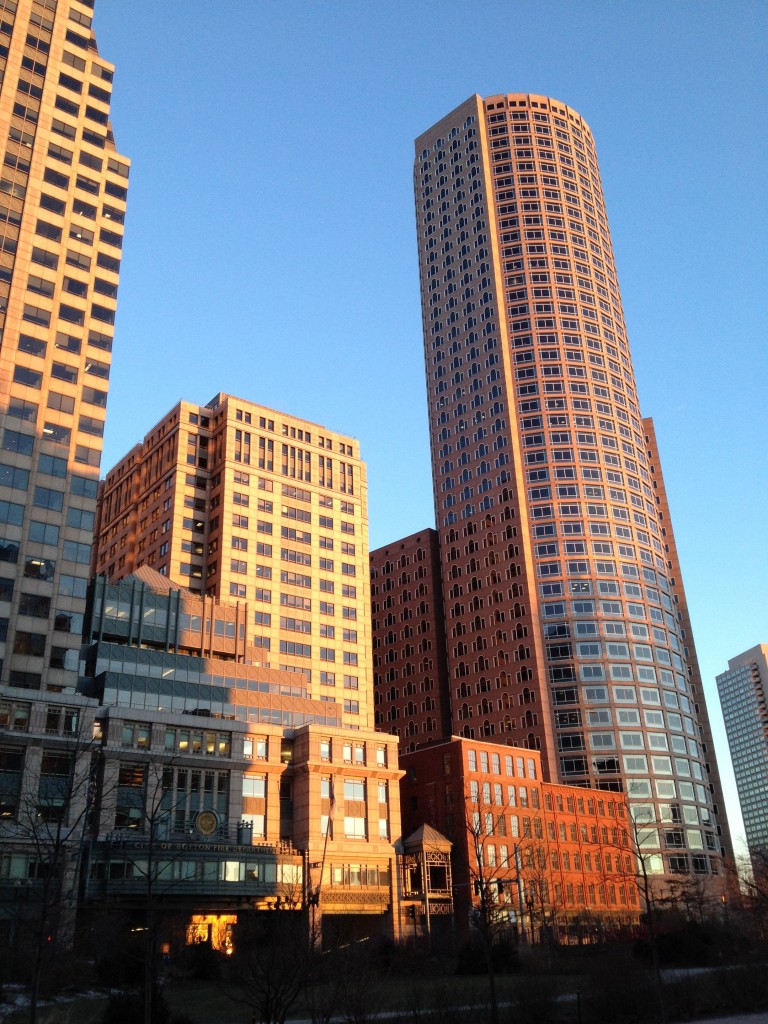 International Place in the Moonlight, with 125 High Street and 1 Financial Center also visible in the background:
A spectacular view of the Rowes Wharf rotunda at dusk as it is just getting lit up. In addition to offices and residences, the Rowes Wharf area is largely occupied today by The Boston Harbor Hotel. From this location, visitors to the hotel have easy access to both the city's financial district as well as many waterfront historical and tourist attractions.