Hingham's Old Ship Church is the oldest church in the United States where worship service has been continuously celebrated. The church was one of the first structures constructed by Puritan English Settlers after sailing into Boston Harbor and landing in Bare Cove (modern day Hingham), thereby making it one of the oldest remaining relics of of Boston Harbor history.
Here are several photos of the old ship church taken at dusk on an early spring evening: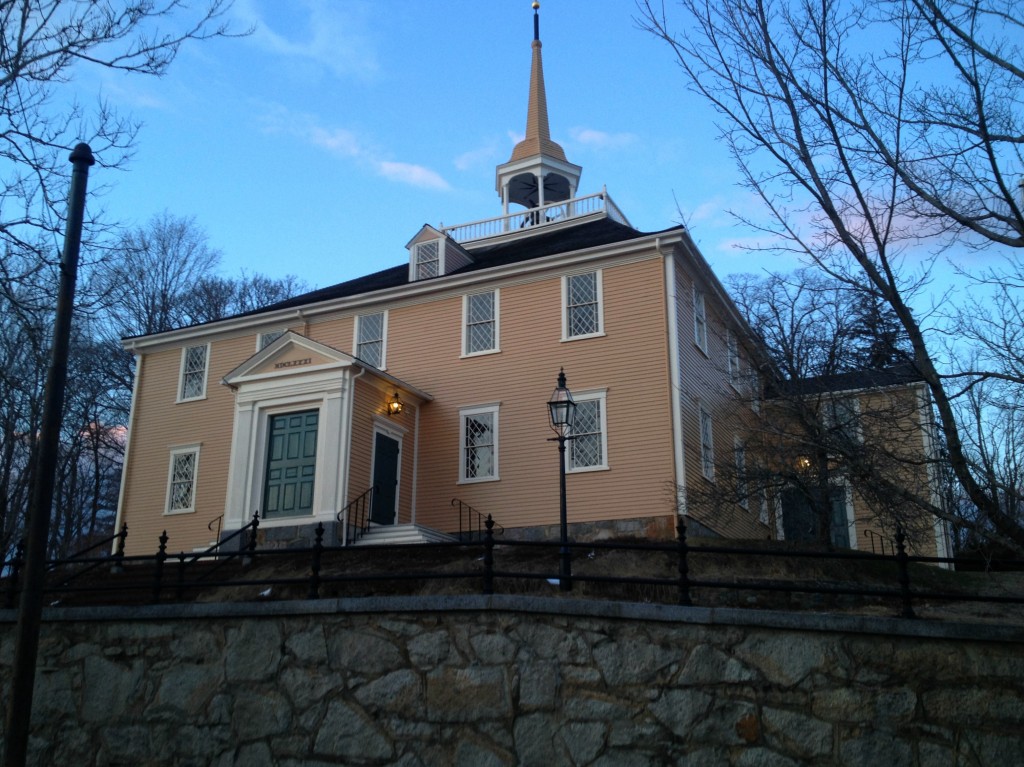 Originally settled by some of the first immigrants from America to England, the town of Hingham was known as Bare Cove at the time. Interestingly, the town of Hingham, England is not a waterfront place of nautical heritage: It is in the north, central part of the island and is not near the water. The Old Ship Church was named from its ceiling, which was known to look like an upside down ship's hull. You can read more detail about the building's history here. As one can see from the sign, Hingham's Lincoln family, early ancestors of Abraham Lincoln, worshiped at this old Church.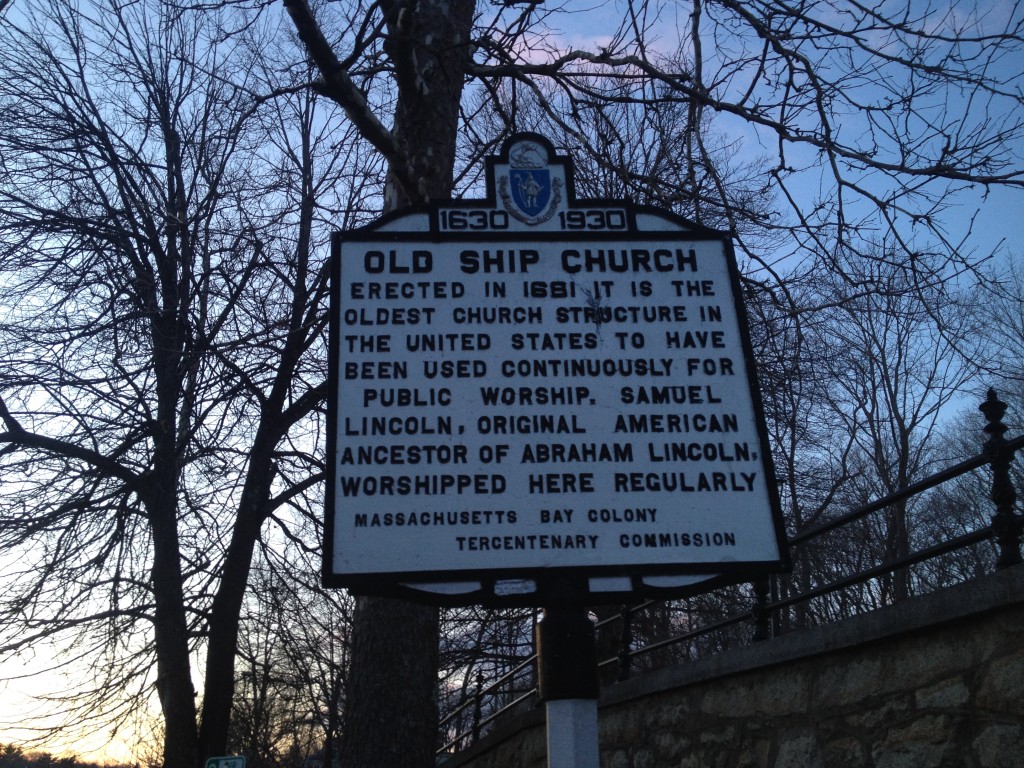 Behind the ship church lies the old Hingham Burial Ground. Most of the graves are those of Hingham's original settlers and generations of their offspring. Among the more notable historical figures interred here is Governor John Andrew, the heroic abolitionist who held the office of Massachusetts Governor during the American Civil War. The reason for his burial here is that he was married to Eliza Jane Hersey, a Hingham resident. Andrew has other South Shore connections, such as an old fort at Gurnet Point named for him.
Governor Andrew's Grave in the Hingham Ship Church Cemetery: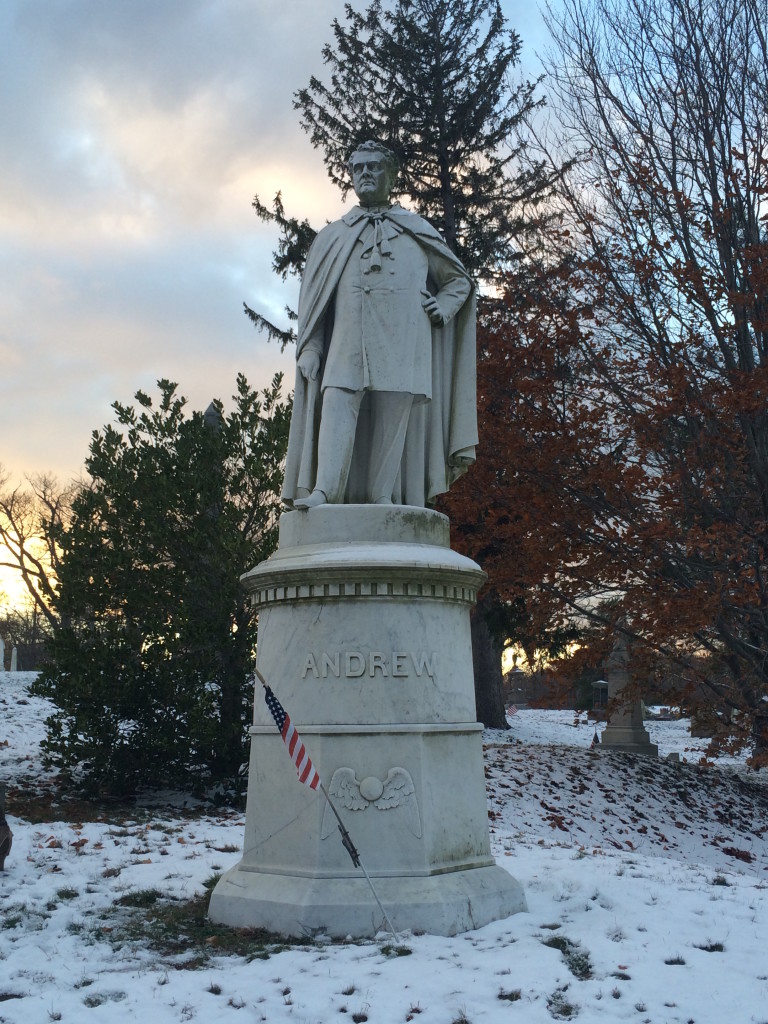 The church at dusk: