The city of Boston as seen from the summit of Great Blue Hill. Click to Enlarge: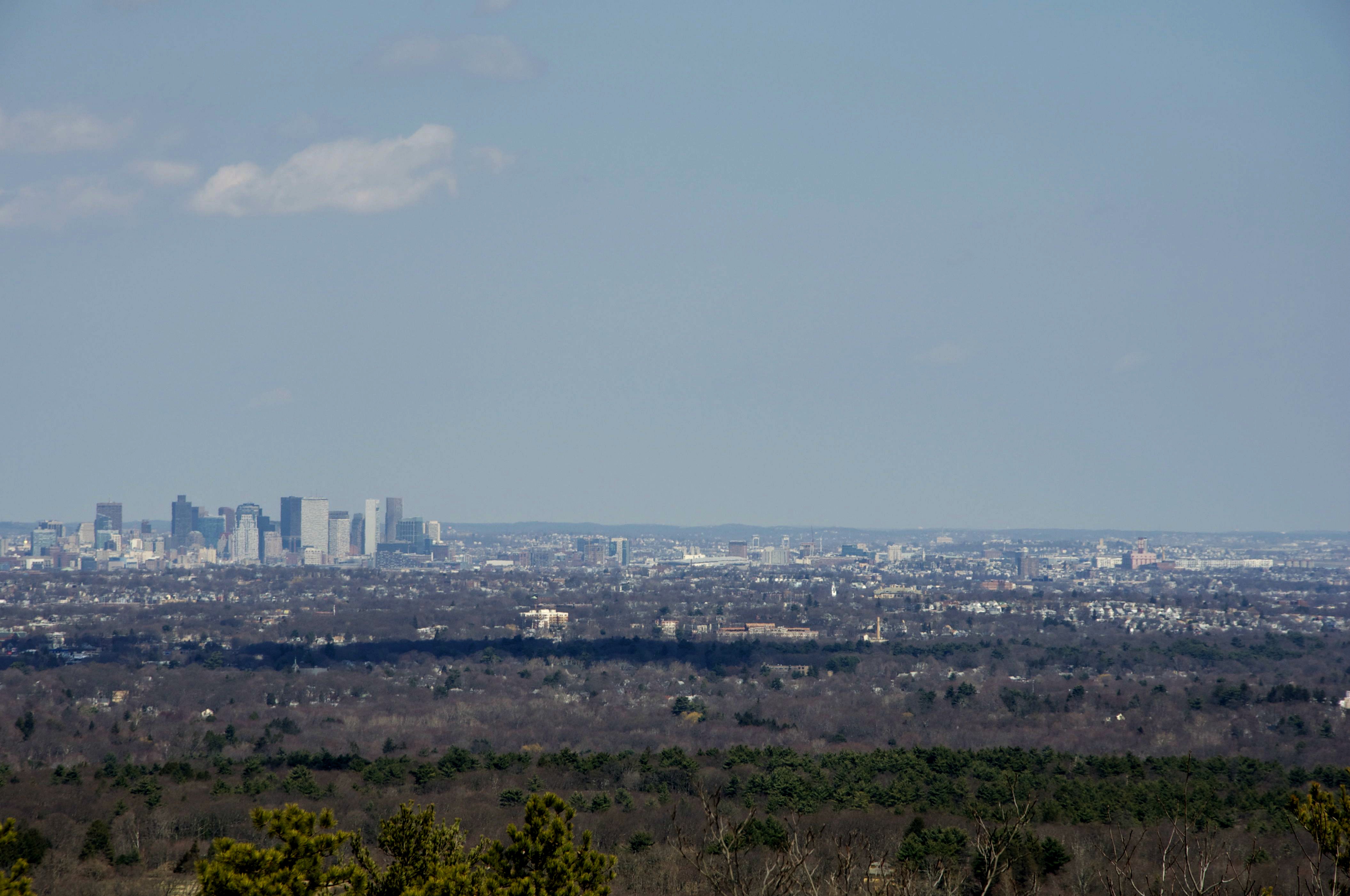 Just over ten miles South of downtown Boston lies Blue Hills, a park comprising 7,000 acres of rolling hills. At 635 feet, the tallest of these-Great Blue Hill- offers stunning views of the city and waterfront on a clear day.
A view below looking to the Northeast, with Winthrop and the egg-shaped tanks of the Deer Island treatment plant clearly visible in the background. Quincy's high rises and some of the harbor islands are visible in the foreground. If you look carefully, you can even see a plane coming in for a landing.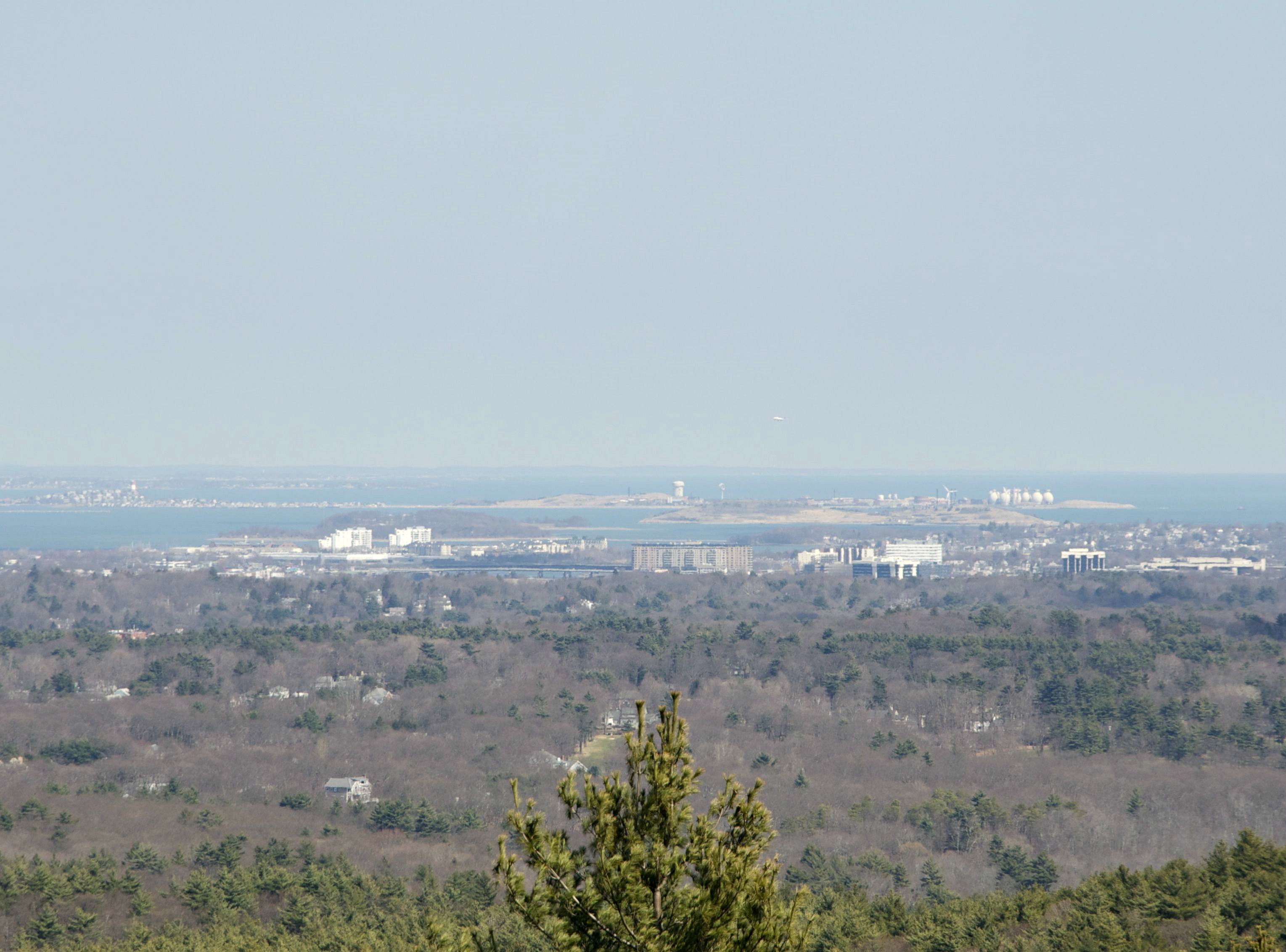 Looking a little bit further East, the water tower on Long Island comes into view: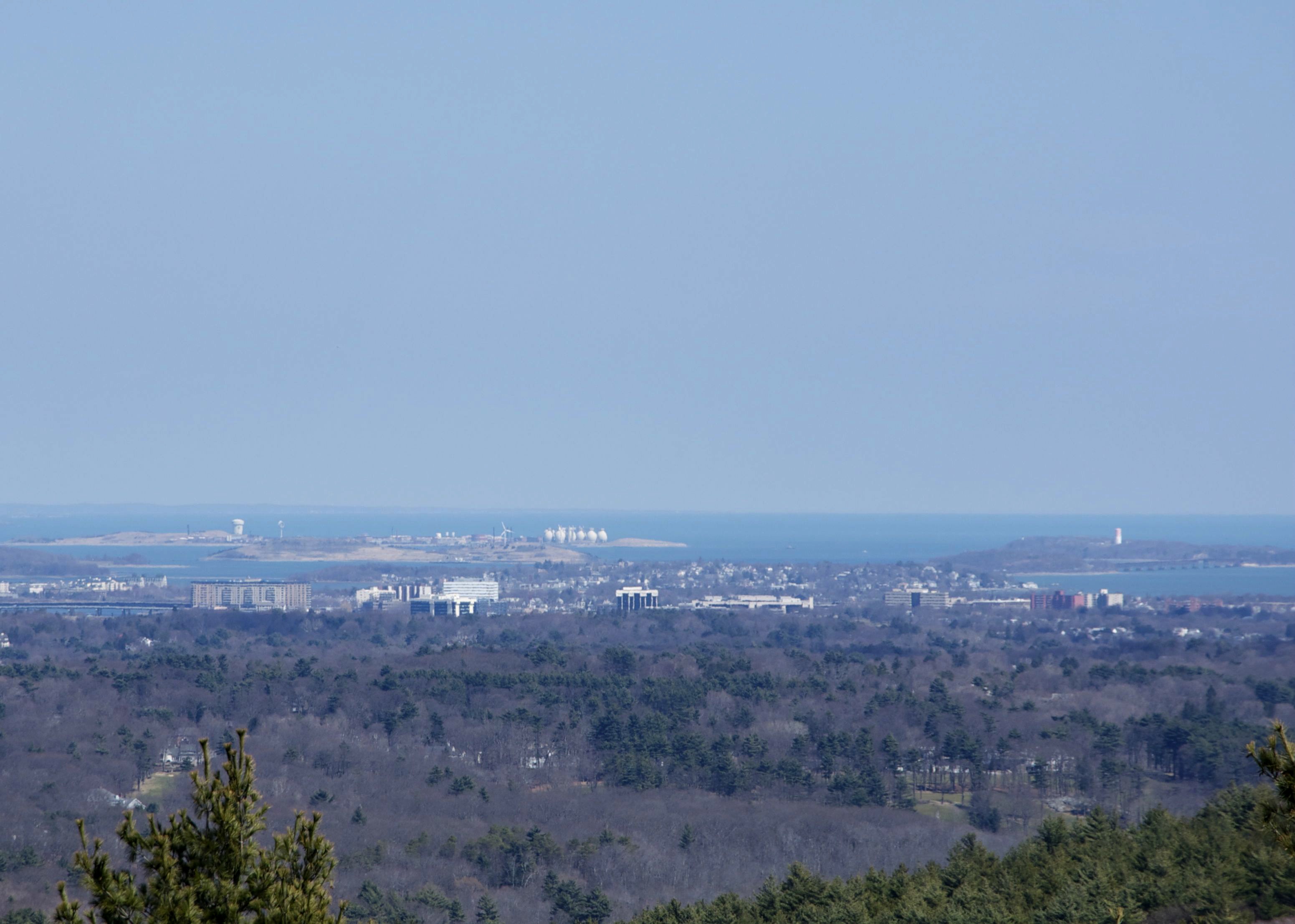 Looking due East, the outer Harbor Islands become visible, as to Hingham and Hull. This view is somewhat obscured by the smaller blue hills, particularly Buck Hill (496ft) and Chickatawbut Hill (517 ft).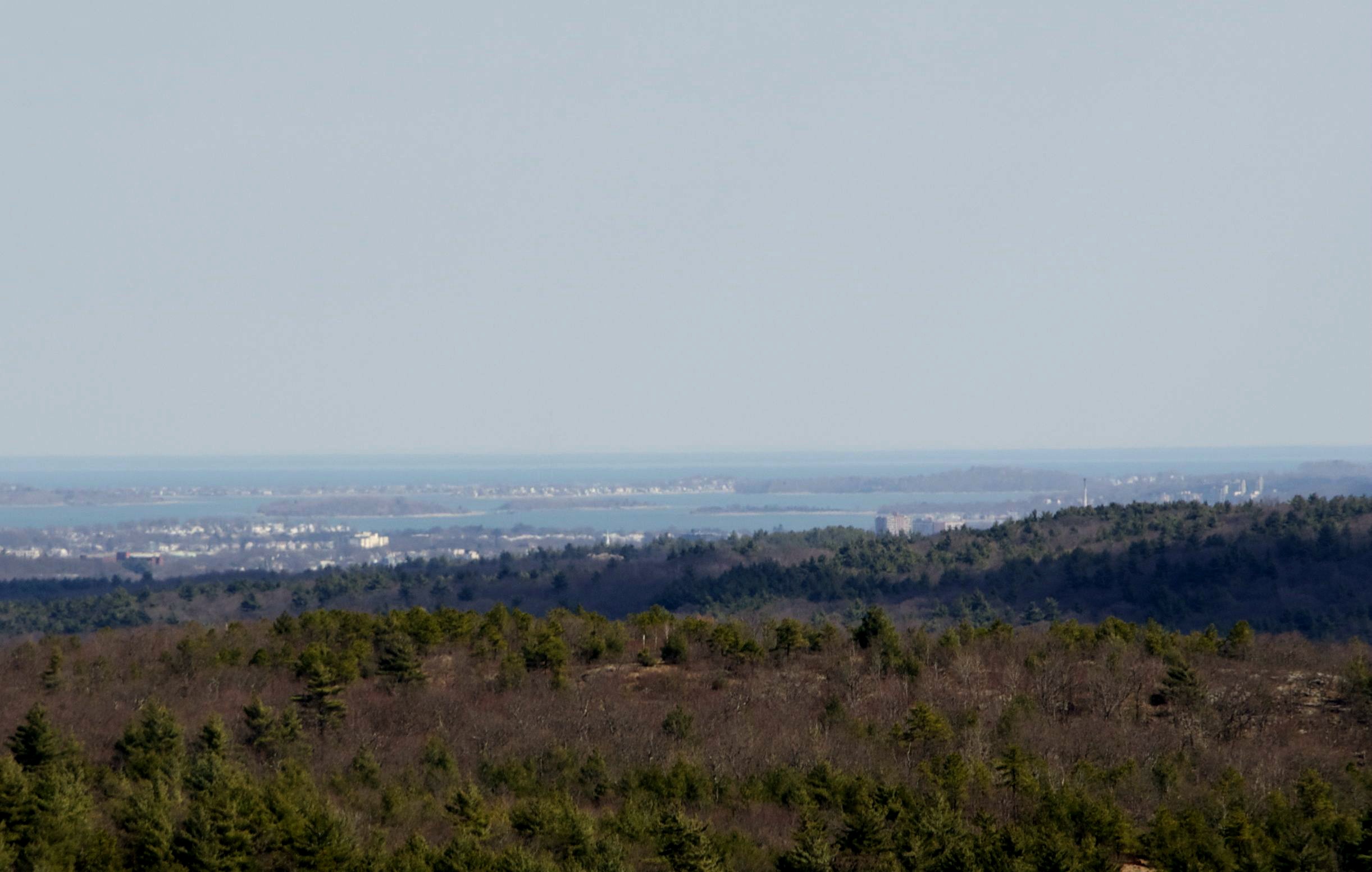 A zoomed in view toward the city. In the foreground, you can see the Boston Public Health Commission Building (left) and the Lower Mills Neighborhood. In the background, you can see all the way to the purple power plant in South Boston (right) and the convention center, seaport district, and even surprisingly the big lift bridge over the Chelsea River (left).