Located about 75 miles south of Boston on the Southwestern Cape, Woods Hole is a geographically unique place. Jutting out of Southwest Falmouth, it is the last part of mainland separating Cape Cod from the Elizabeth Islands. It also Separates Nantucket Sound from Buzzard's Bay. From here, one can look out at both the Elizabeth Islands and Marthas Vineyard, just as Bartholemew Gosnold did in 1602 when he discovered the place.
This is a notable location for boaters due to its dangerous channel that has claimed many boats. Boaters heading out of the Cape Cod Canal and into Nantucket Sound need to pass through this channel.
Woods Hole Harbor on a bright winter day: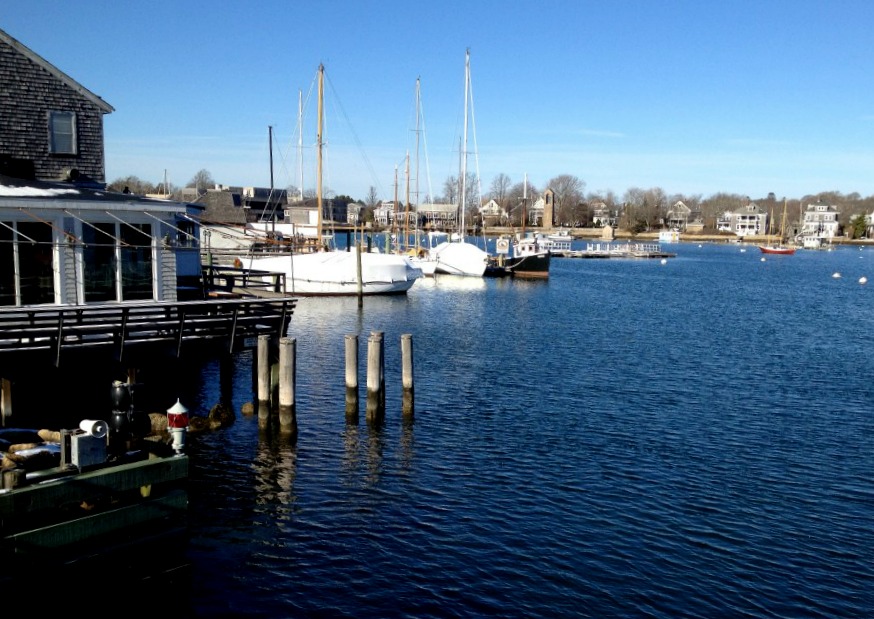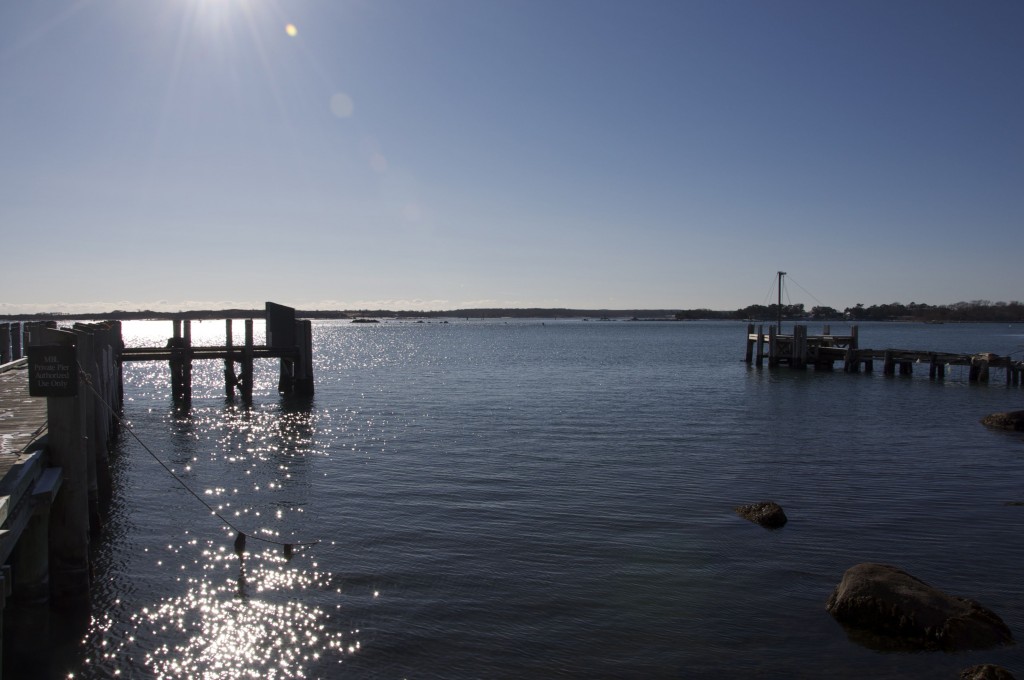 Its rocky obstructions are a hazard for boaters, who must be well aware of their surroundings before attempting to navigate. Boaters heading from the Cape Cod Canal and Buzzards Bay into Nantucket Sound will need to bypass this dangerous place.
The treacherous rocks of the narrow Woods Hole Channel: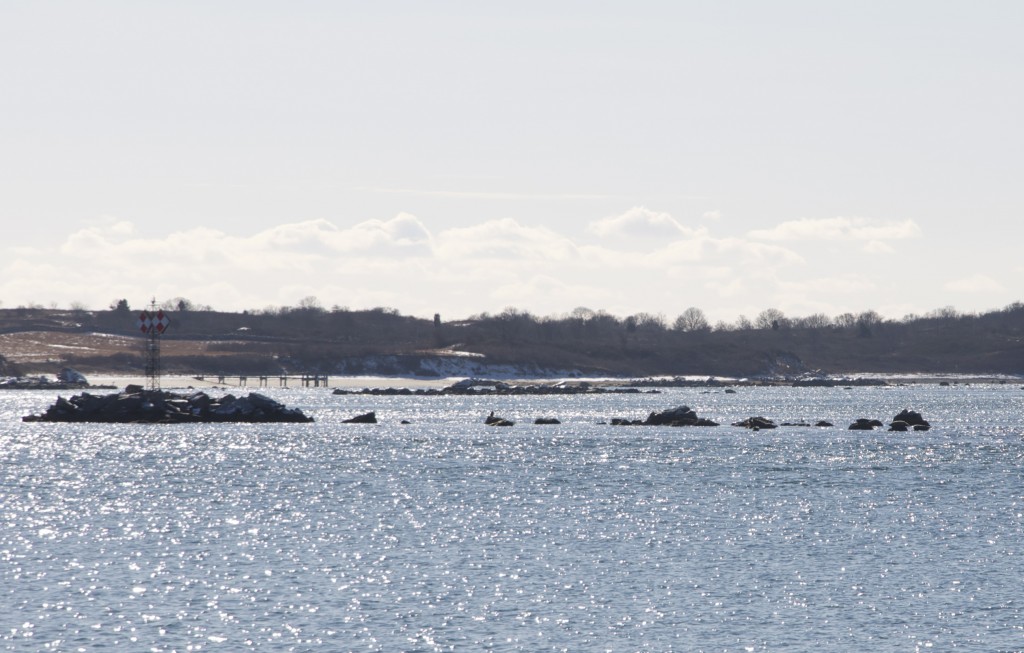 Another view of the channel from on the water. It seems easy to get confused despite the many makers present: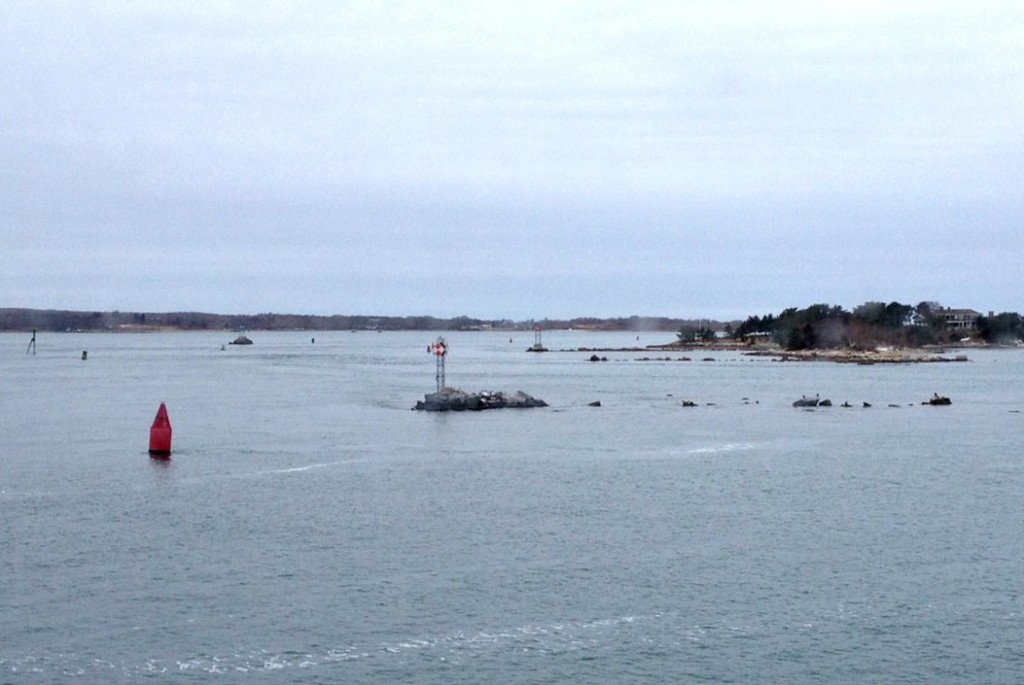 A chart clip of the Woods Hole Channel. This area is so challenging that NOAA made a whole separate chart for it, chart 13235, which can be viewed here. Note the downtown area of Woods Hole in the upper right hand corner of the chart, with the Northernmost of the Elizabeth Islands in the lower part of the clip: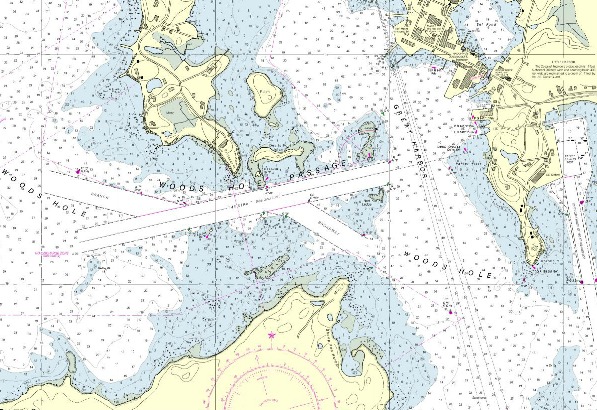 *NOAA Nautical Chart. See disclaimer at NOAA.gov.
A particularly good view of the Vineyard Sound is visible from the vantage point that Woods Hole offers. One can look to the Southwest on a clear day and see Aquinnah Light in the distance.
The Martha's Vineyard Ferry: Still running, all winter long: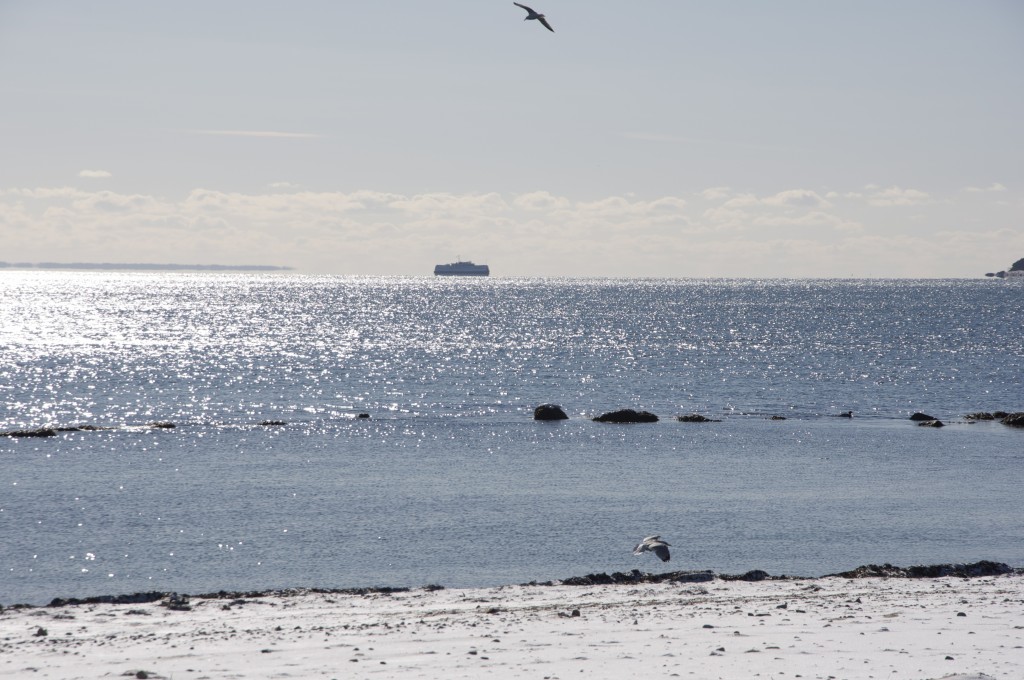 An icy, cold beach along Southwestern Falmouth: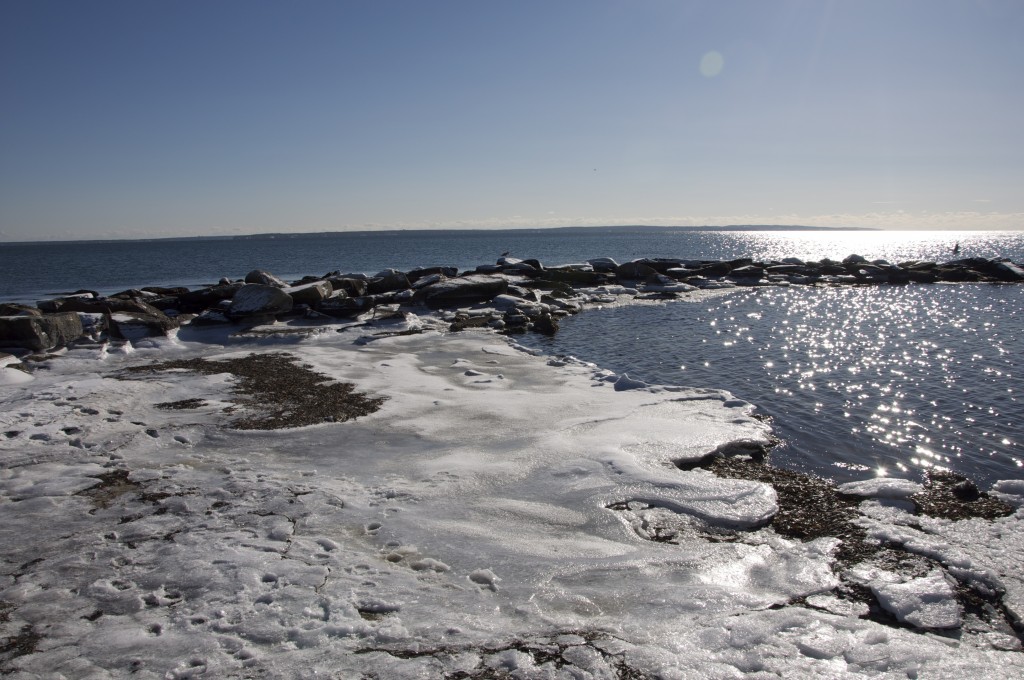 The empty docks and bays in the middle of winter. Tug Boats and research vessels from the nearby Woods Hole Oceanographic Institute are pretty much all that is in the water in winter: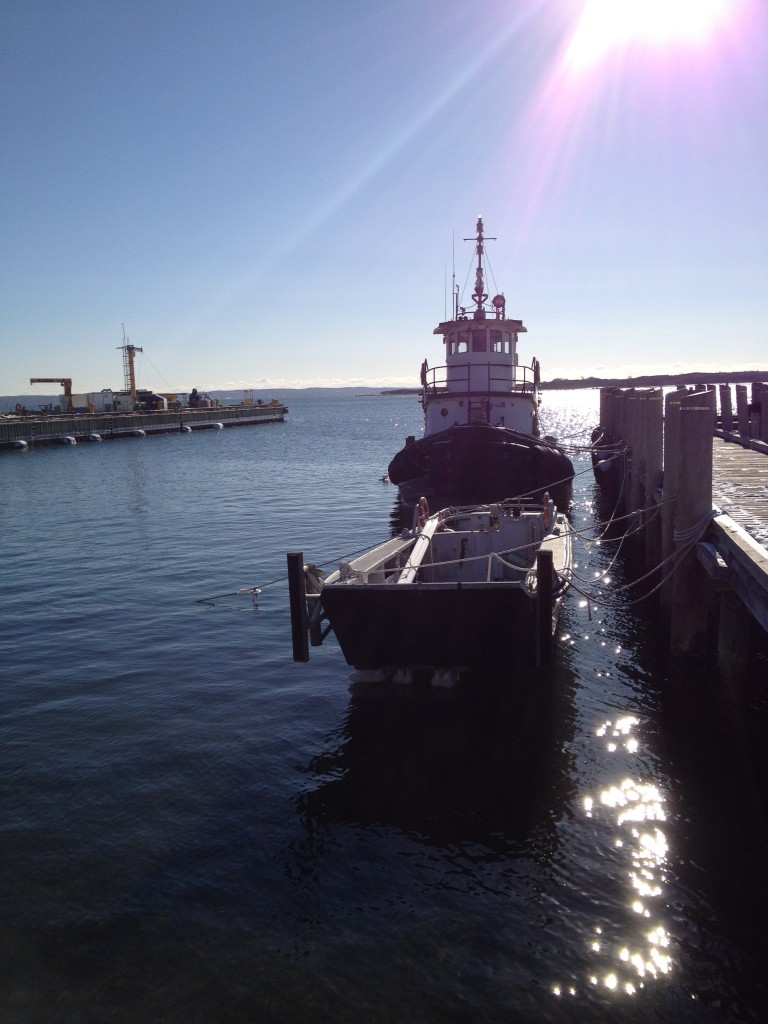 Nobska Lighthouse notable landmark in Woods Hole.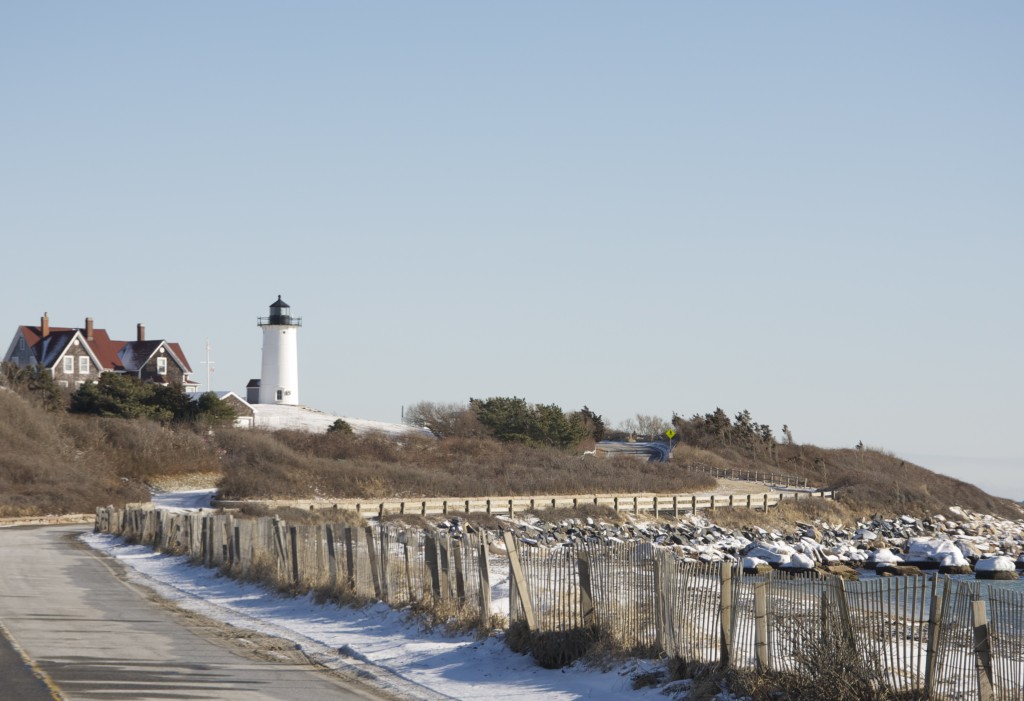 This is a desitination that is great to visit by boat or by car (with car obviously being more ideal in the winter). Woods Hole gets very crowded in the summer, given its views and proximity to the Marthas Vineyard ferry. Off-season activities are slightly more limited, but are still plentiful and include visiting one of the good restaurants downtown that is open year-round. Fishmonger Cafe is a personal favorite.