A view of the Hingham Yacht Club during yesterday's very low tide: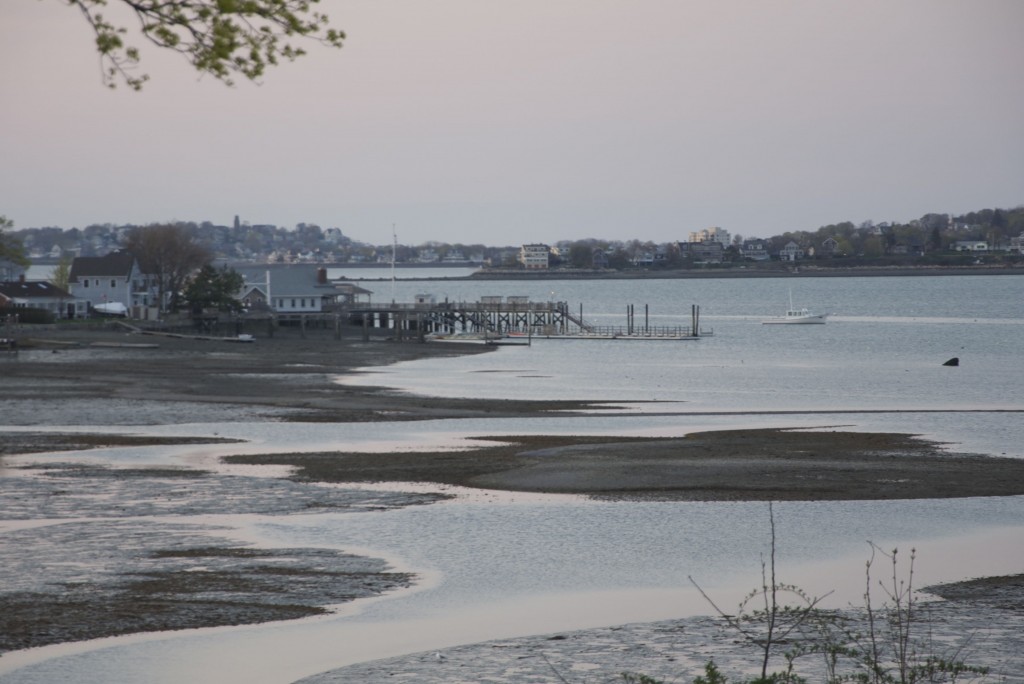 Once again it is the time of the month where the full moon is making the tides more extreme. During this month's full moon, the low tide was approximately three feet below its average mid-month level. This month's conditions were ideal for a good photo as the low tide coincided with evening hours and clear conditions. Following our recent pursuit of the full moon last Thursday night, we felt compelled to go observe the effects.
Boaters should be aware of this phenomenon when planning trips around the moon's cycle. We also know that some places normally not accesable do indeed become exposed during an extreme low tide, such at the spit at Thompson Island, the Rams Head Flats off Lovells Island, the Bumpkin Island spit to Hull, and the large area of flats off Castle Island.
Heading into the city of Boston while carefully navigating the flats off Grape Island: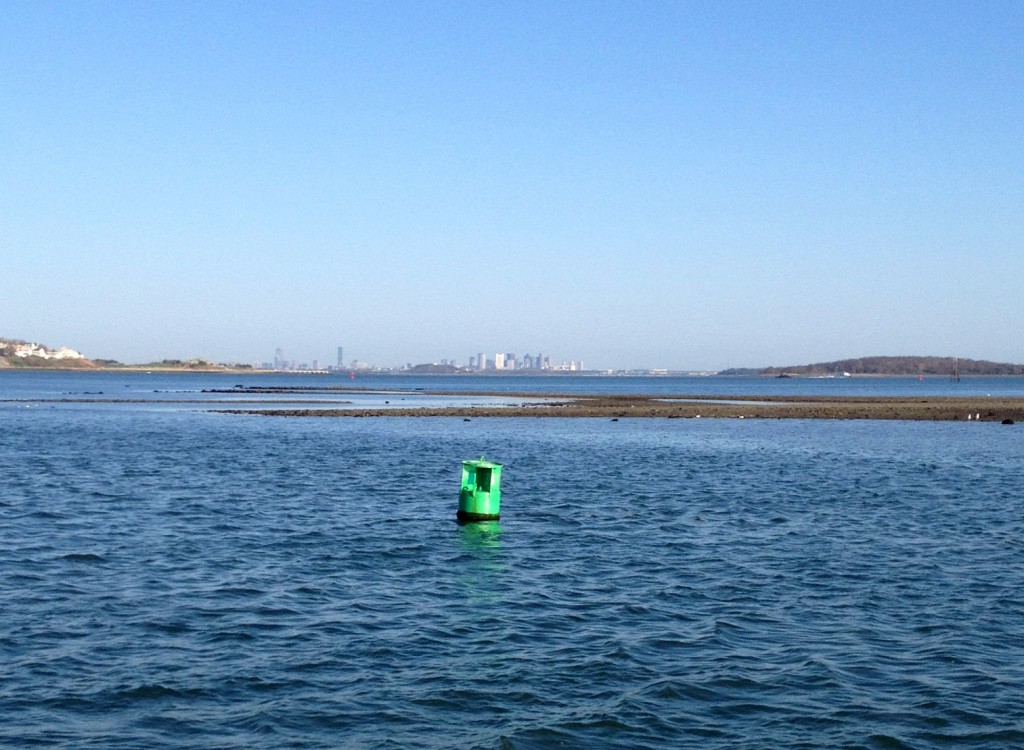 Hewitt's cove in Hingham, with the Hingham Harbor Islands just about completely attached to land:
Hingham's ragged island at low tide. This is almost like a scene from Maine or Nova Scotia (the further from the equator one is, the more pronounced the tides are).