Heavy fog encroaches on the pier at Pemberton Point in Hull: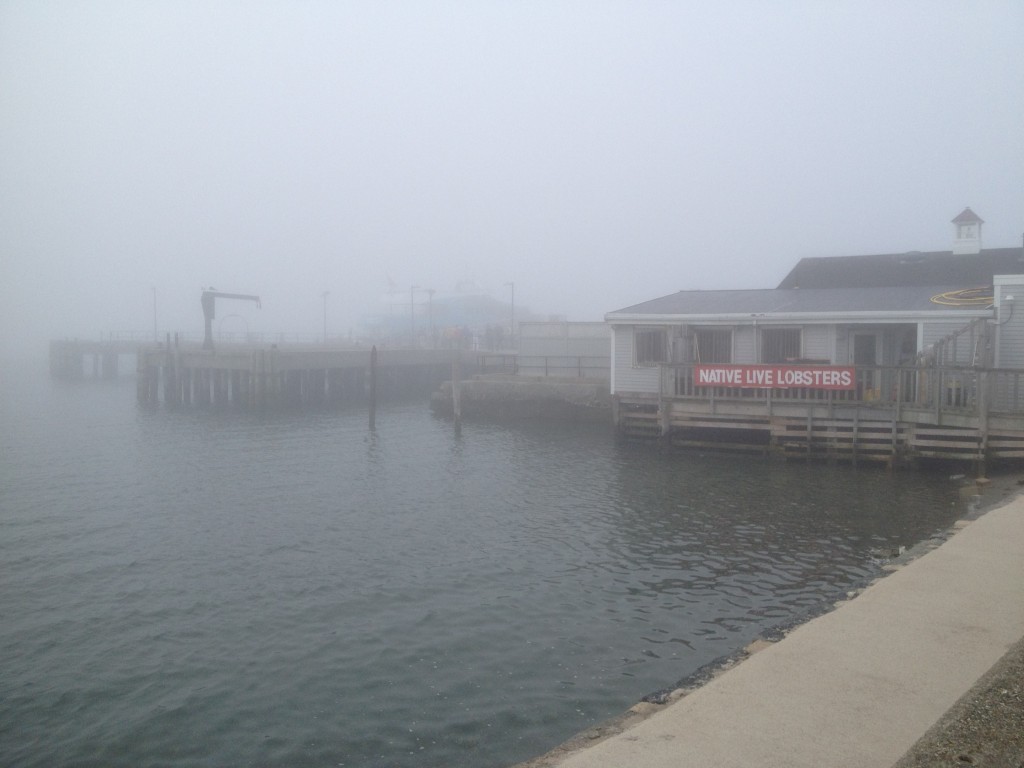 The term "socked in" refers to being completely surrounded by thick fog to the extent that heading out to sea is impractical. This term was allegedly coined around these parts during WWII: Promptly upon awakening every morning, sailors and naval officers alike would look to their nearest wind sock to evaluate wind speed and direction. In the uncommon event that they could not see the sock at all due to fog, they would-until the advent of modern commercial radar-stay ashore and therefore be "socked in."
Such was the case this Tuesday in Boston harbor.Thumbs up to the MBTA ferry operators who braved the fog and got us all to work on time!
A view from the stern:
Arriving at the Commercial Wharf pier on Tuesday Morning: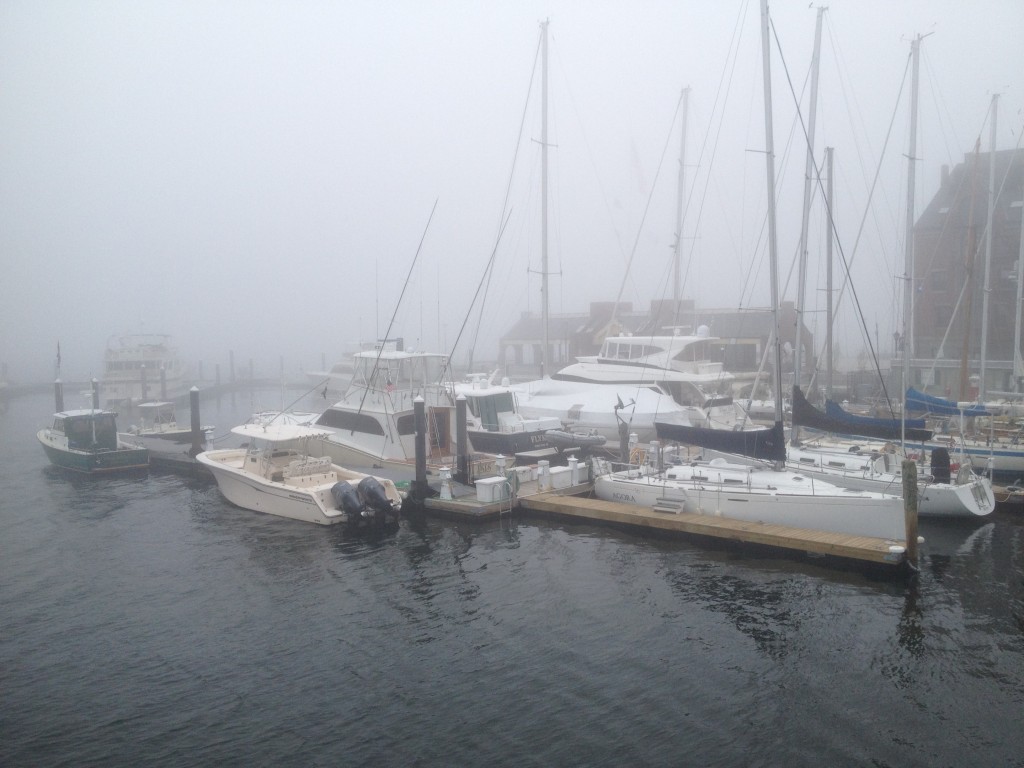 Shutter Island? Rounding the Northern point of Long Island: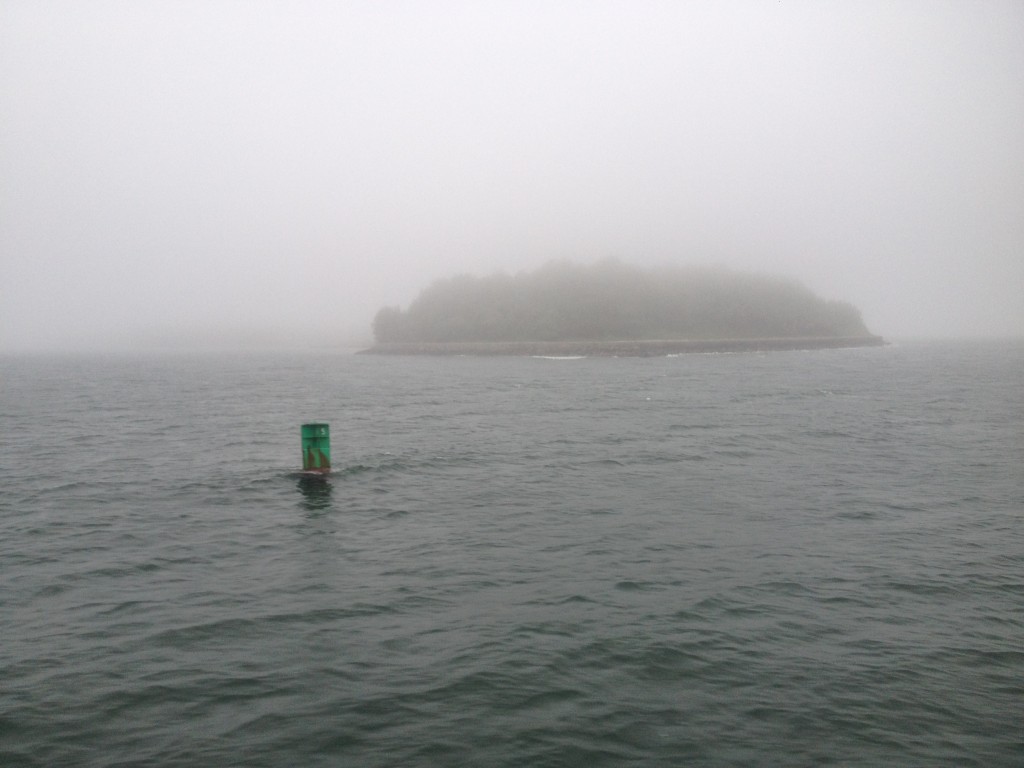 The dunes at Peddocks Island, enshrouded in heavy fog: