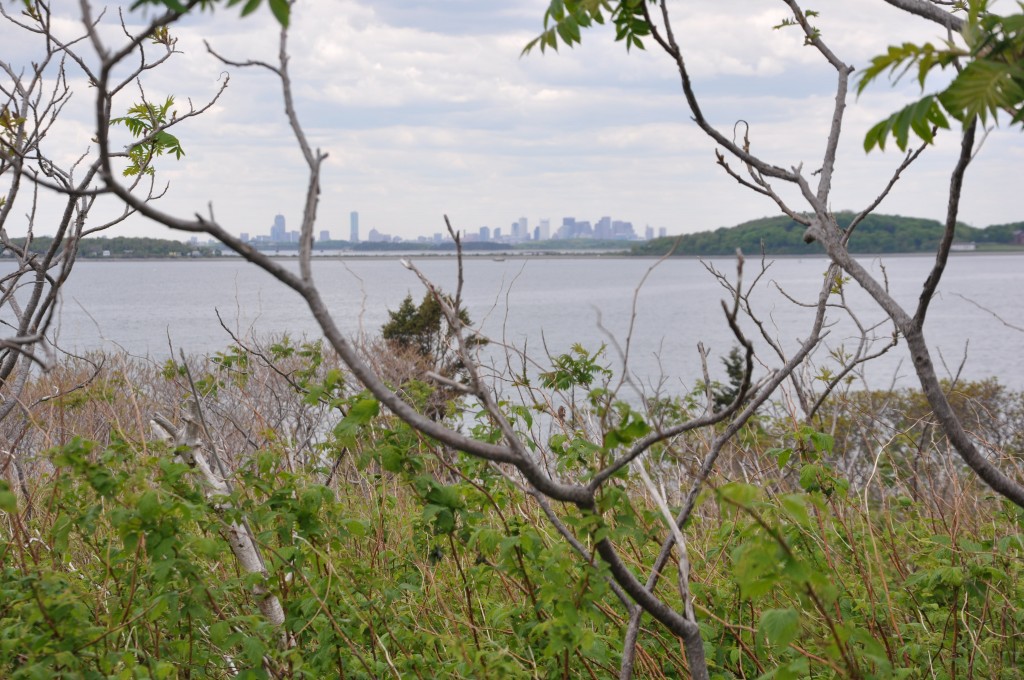 Bumpkin Island: This subliminally beautiful and frankly under-rated island is worth a visit.  The island may be dismissed given its close proximity to the shores of Hull, as well as its strange name (which may be only an adaptation of its original name, Bompkin Island). However, visitors will undoubtedly enjoy this island given its relaxing, rural feel and sweeping views of the Boston Harbor, Hingham Bay and the city skyline. Despite its relatively adandoned appearance, this island is nicely maintained by our park service, whom I would like to thank for the opportunity to visit this place.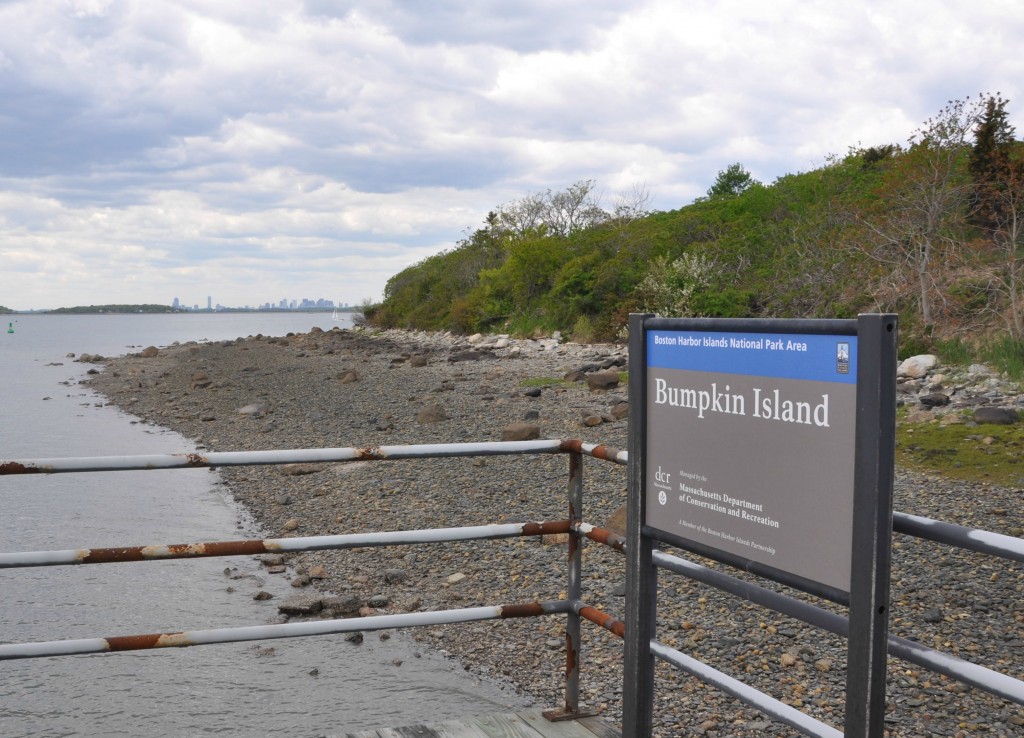 Like many of the other islands, Bumpkin is over-run with tough vines and scraggly, scrubby vegitation that has stood up to the high winds, salty air and other rough conditions of its exposed location. Yet through this vegitation is sweeping views of the City of Boston to the West. Below is pictured one of Bumpkin Island's grassy seaside trails. Who needs to travel all the way to Cape Cod when we have places like this right in Boston Harbor?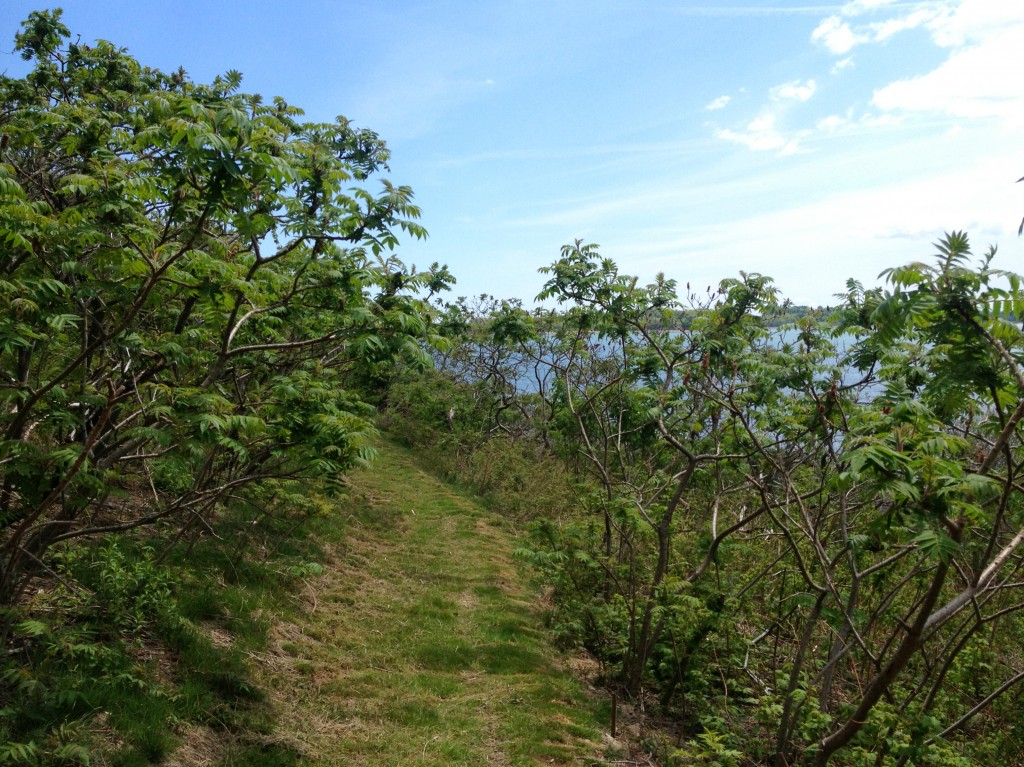 Perhaps most moving is the story of this island in a different time: In 1899, a wealthy businessman named Albert Cameron Burrage leased the island to build a hospital for the purposes of caring for sick children. By the time the island was turned over to the military in 1917, hundreds of children had been treated on the island's facilities each summer. The ruins of these structures can be seen today. This place feels welcoming and authentic as it is was used for a good purpose, and visitors feel part of that purpose.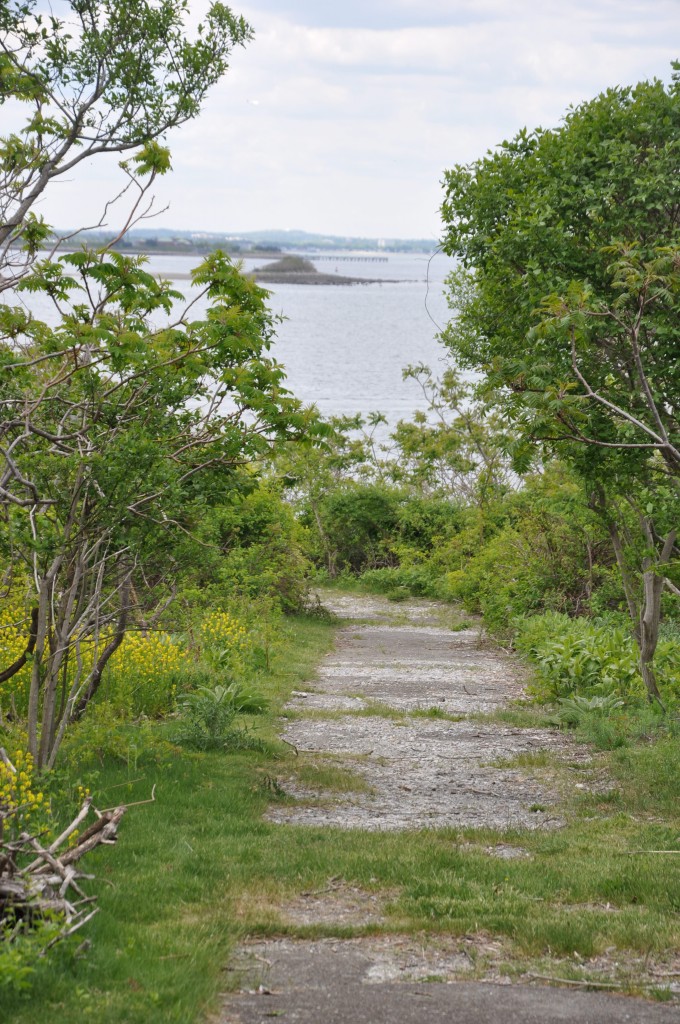 Pictured above is one of the old roads built in the WWI era and essentially abandoned since. A view of Sheep Island can be seen in the distance. The abandoned and overgrown appearance of this place gives visitors a feeling that is more peaceful than creepy. Below is a photo of the remains of an old farm house, which was used in agricultural operations on the island through the late 1800s: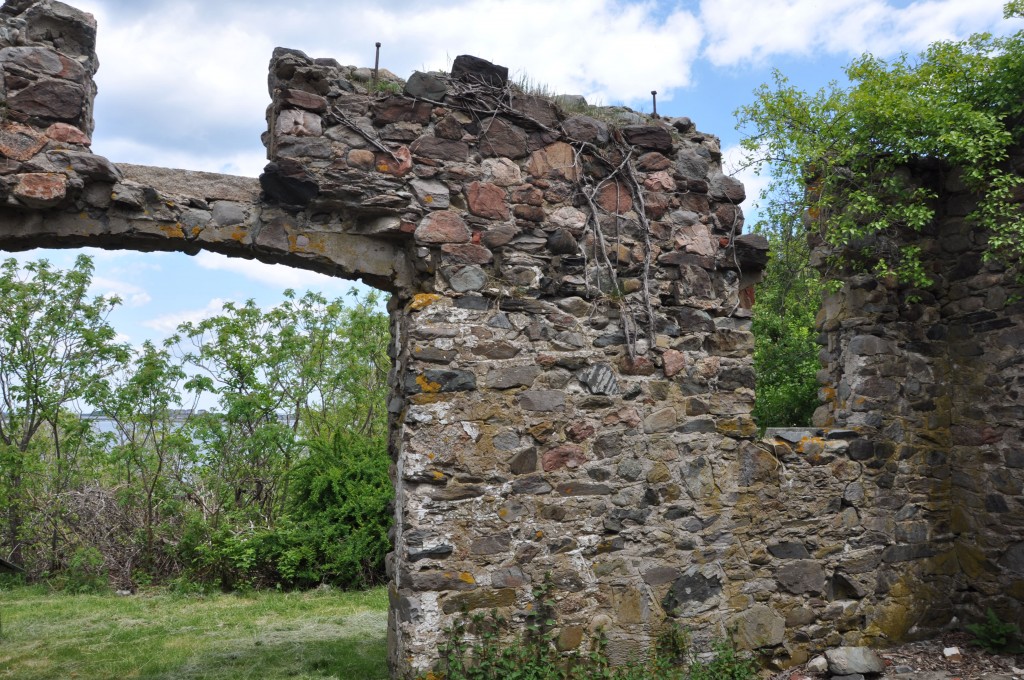 Below is picture the remains of an old military facility which was constructed on Bumpkin Island in 1917, toward the end of WWI. The facility was used as part of Boston Harbor's defenses, and remained active through the end of WWII.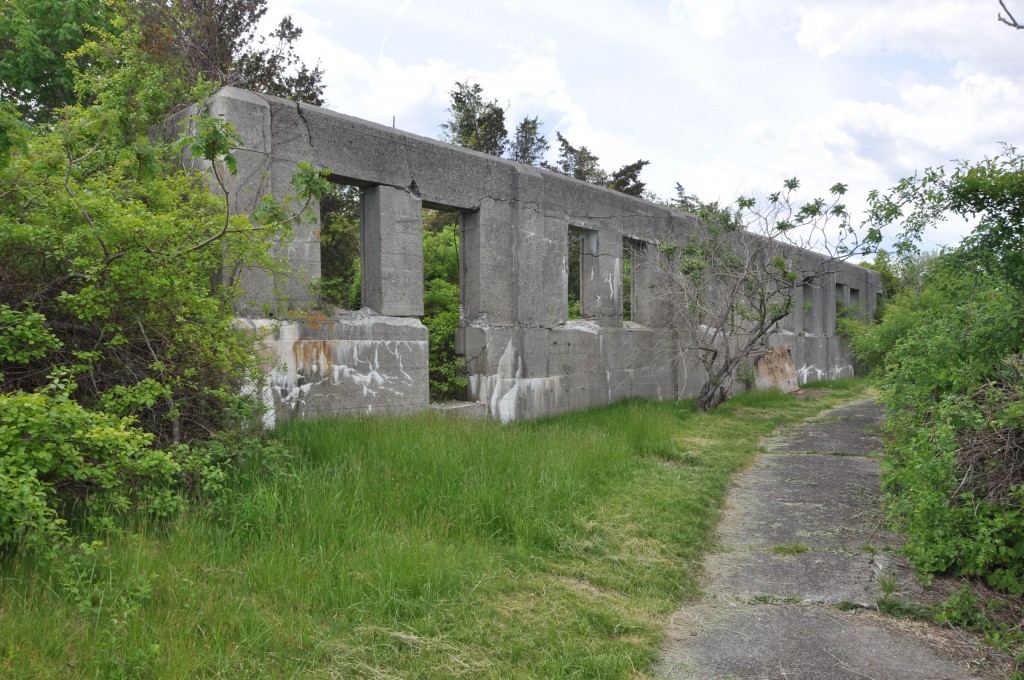 The City Skyline visible across Bumpkin Island's brush and old ruins: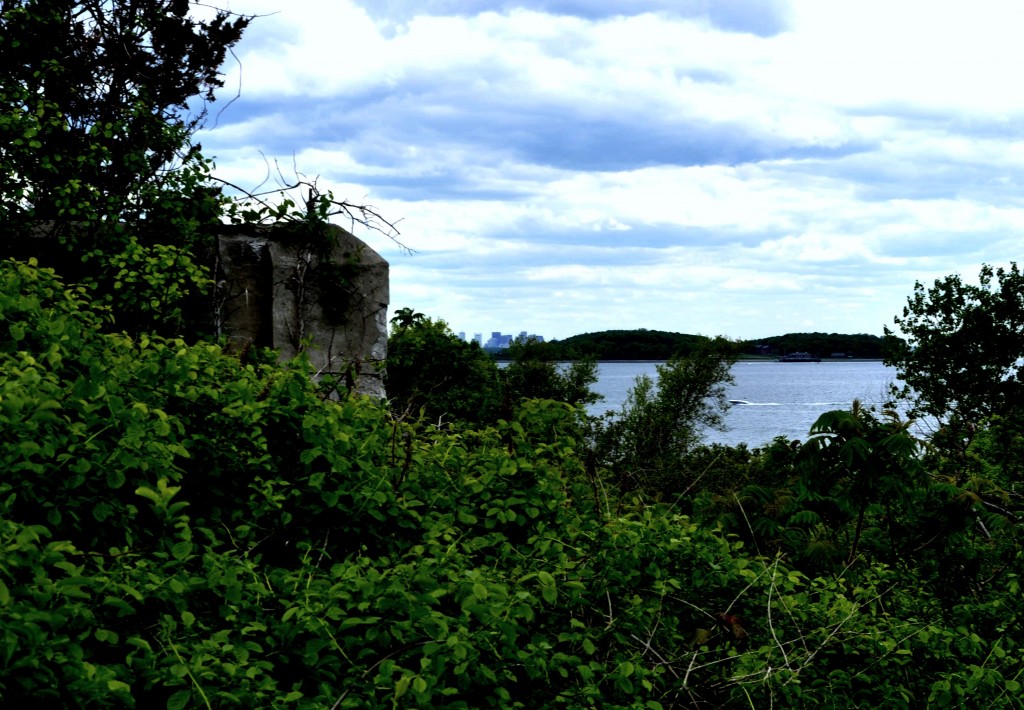 The sand spit: At a very low tide, Bumpkin Island is connected to the mainland via a sand spit which becomes exposed and nearly connects the island with Sunset Point in Hull. This is something boaters should be aware of if approaching from this direction. Unfortunately, the island cannot be accessed from this is point: In addition to being dangerous and not something that should be attempted, the road is surrounded by private property, without any public access to the beach.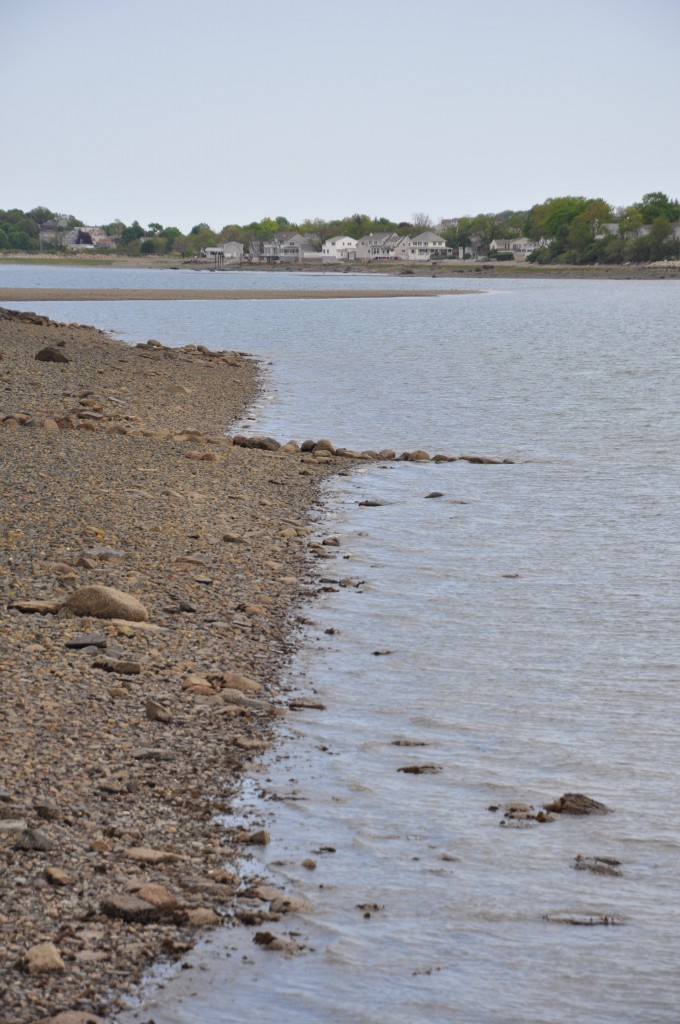 The location of Bumpkin Island: This NOAA nautical chart shows Bumpkin Island (top center) relative to the Hull (right), World's End (lower right) and the entire Boston Harbor area (inset at top left corner). The island has a large dock, and also has an accessible shore. Kayaking here from Hingham Harbor or Hull is possible on a calm day.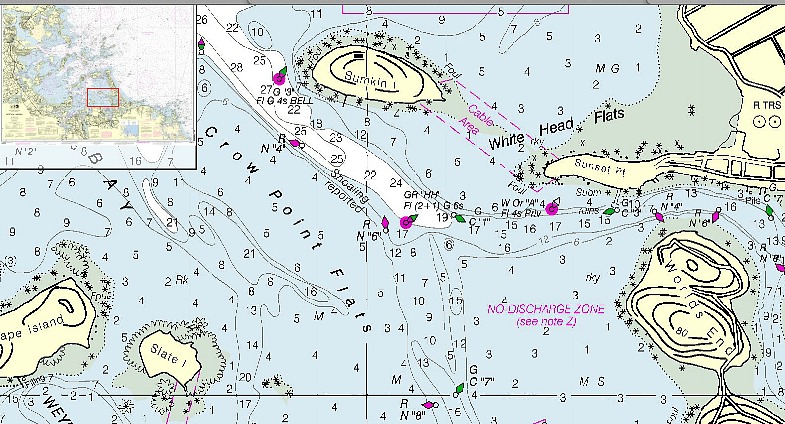 Source: NOAA nautical chart. Not for official navigation. See disclaimer at NOAA.gov.