While close enough to the city to swim to and accessible enough to feel like a public park, Spectacle island is home to an abundance of wildlife. Among the species inhabiting the island is the beautiful red‒winged blackbird. I was lucky enough to catch a glimpse of one earlier today.
Here he is sitting on top of a tree looking at the city: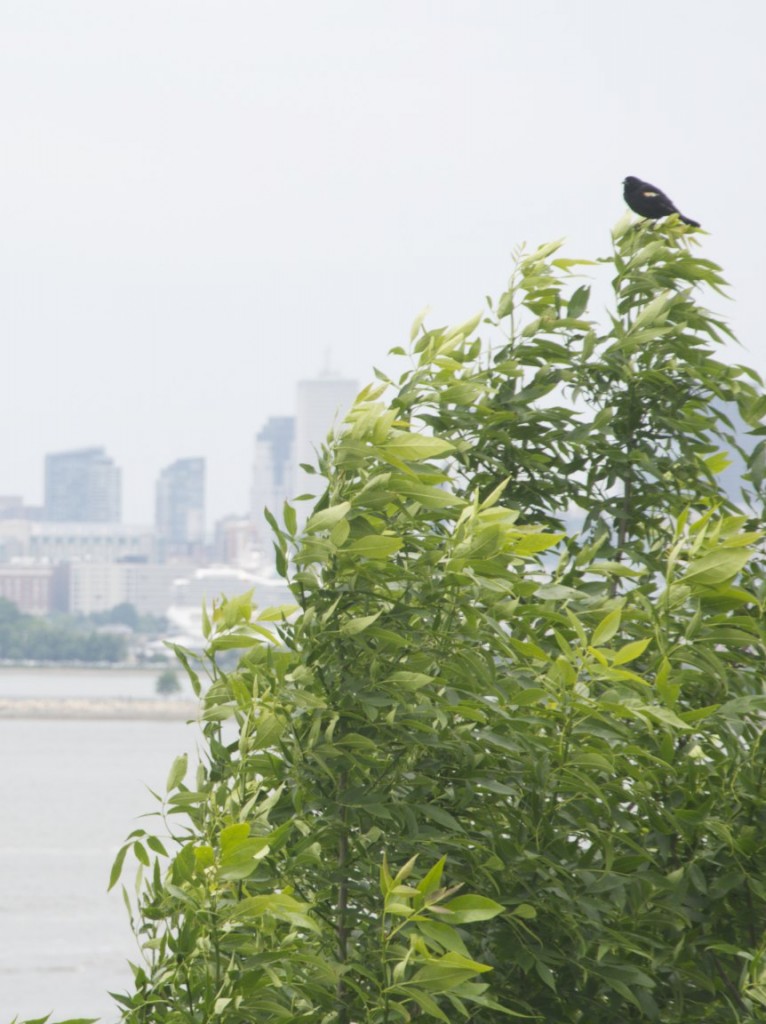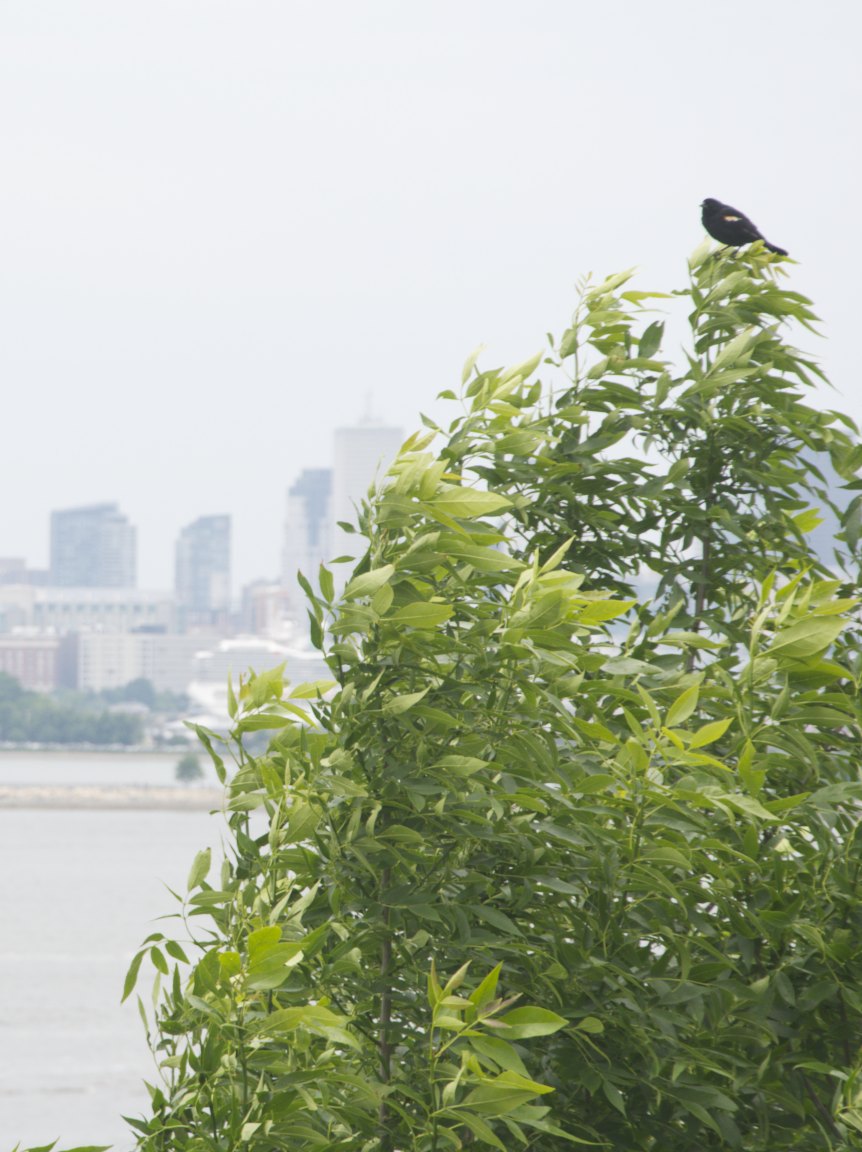 In flight: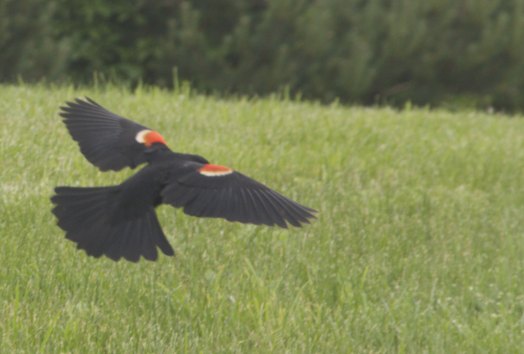 Hanging out looking for lunch: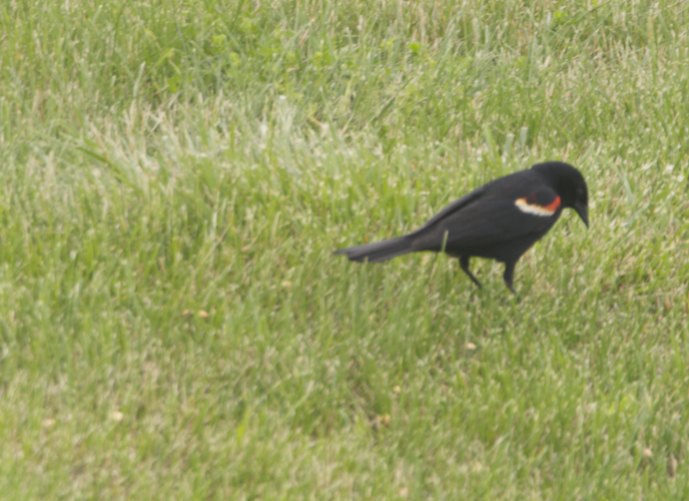 Taking off again: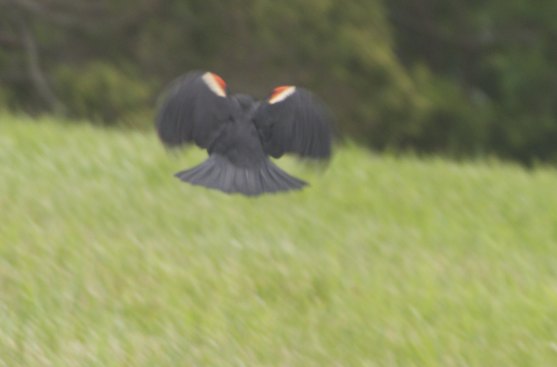 Some of my other views of Spectacle Island can be seen here. Some additional information about the Redwing Blackbird can be seen on this helpful site.