The world's largest solar powered boat, is docked in Boston Harbor this week at Fan Pier. The boat is called the Turanor, and is from Switzerland (The port of call is Basel, where the lovely Rhine River Flows). Some additional information about this solar powered vessel can be found at its home page, Planetsolar.org. Here she is up close: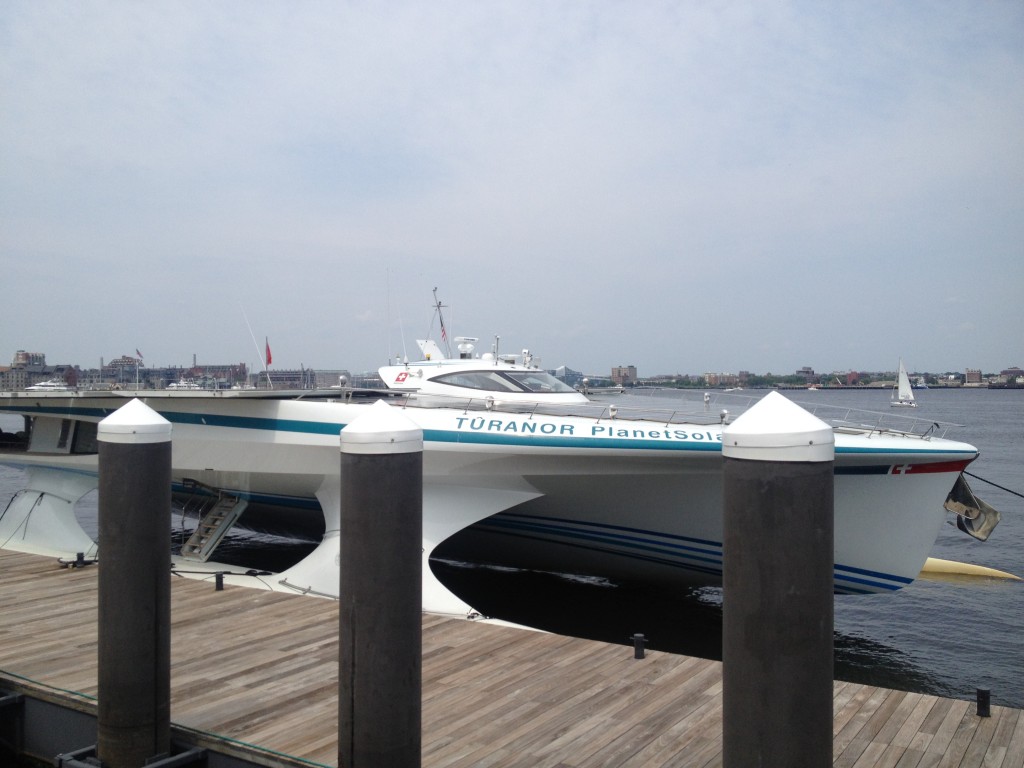 And here she is from the water against the city skyline: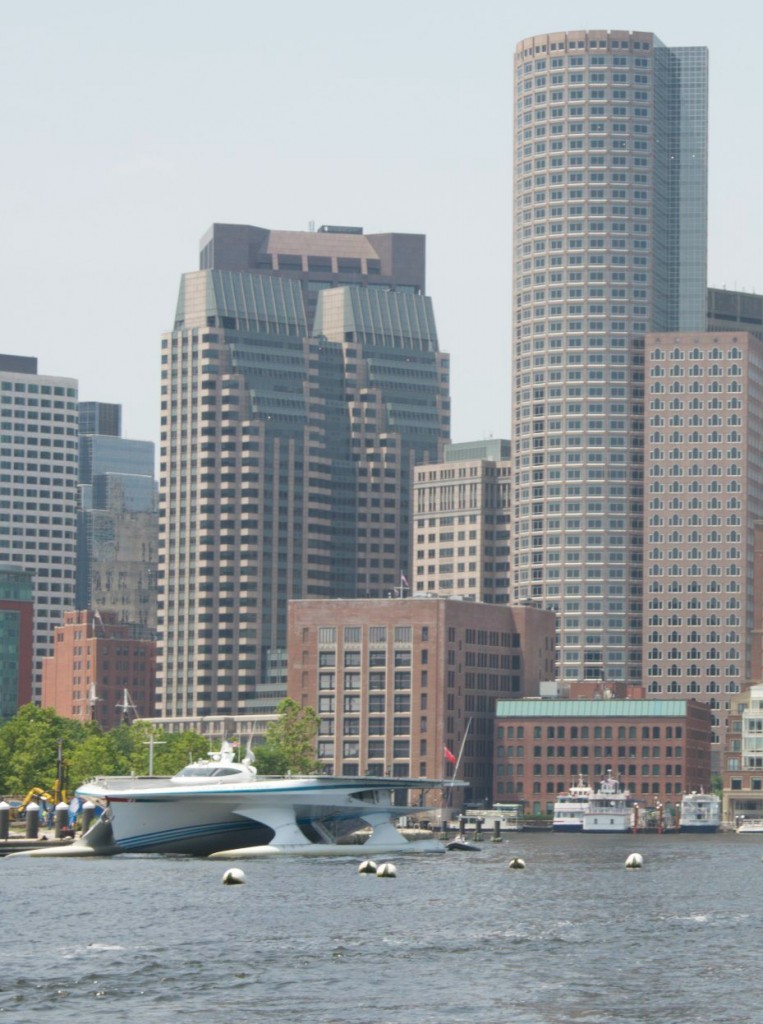 This is one cool looking boat, but the question Boston area residents want to know the answer to: Is it WICKED fast?