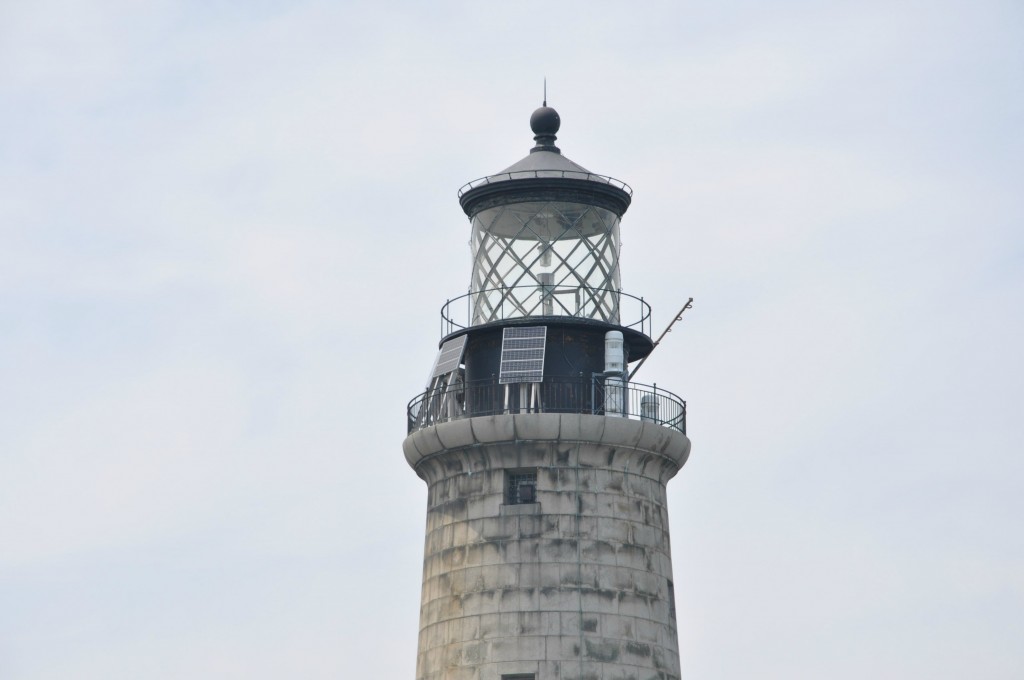 This outer beacon in Boston Harbor sits far removed from any part of the mainland: Eleven miles from downtown Boston to be exact. Its grey and sublime silhouette combined with its perch above a treacherous rock outcrop makes for an intimidating appearance.
On a clear day, the view from the Graves is terrific. The North Shore and South Shore seem to melt together as one get a 180 degree view from the Northeastern outcrops of Rockport, back down to the Boston Skyline, and then out to the Scituate Glades, Minot light and even Marshfield to the South. On a very clear day, one might even see the Twin Lights of Thatcher Island in Rockport and Minot Light in Scituate from the same vantage point. While I am typically out at Graves at least once per week, I was recently taken aback by the tremendous view on a clear calm day, which I summed up as follows:
Venturing out past The Graves one calm summer day,
I found seas to be smooth, tranquil, and gray.
A great distance opens, across which to gaze,
as long rocky shores give way to horizon's haze.
North, to the end of Cape Ann's outcropped reach,
and South to Scituate's glistening beach,
A vast and isolating stretch of sea
That lies behind the distant silhouette of a towering city.
Graves also looks particularly cool at sunset.
Graves from the #4 buoy at Martin's Ledge: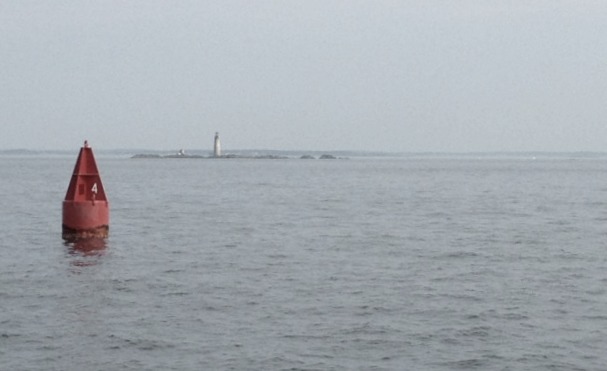 Graves Light up close: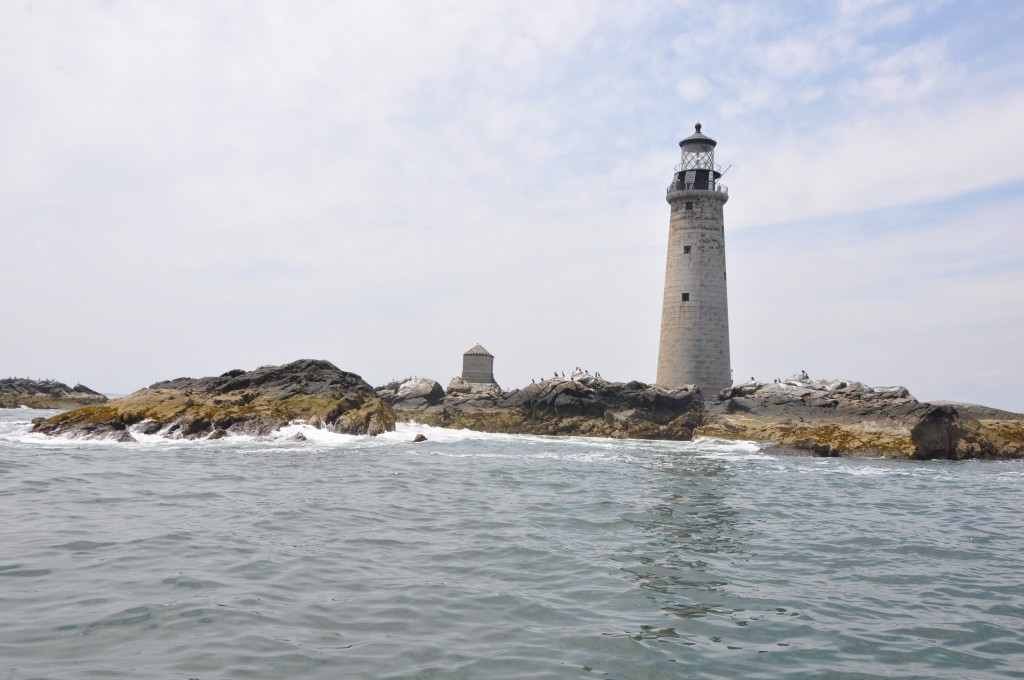 The Graves is largely approachable if one is careful to avoid the Roaring Bulls to its South and the Graves Ledge to its northwest. This light house sits at the entrance to the northern President Roads channel and is still a quite relevant beacon to those large ships (read drawing over 60+ and exiting the city) given that the "all clear" RW Buoy is still 5 miles WNW of here. Here is a shot of the distant city behind the rocks of Graves Ledge.