Deer Island Light is perhaps the strangest looking of Boston's four major light houses, but it one of the most useful. Located several hundred yards south of Deer Island, this structure sits near the busiest entrance to the Boston Harbor. It marks not only the Harbor's entrance route, but also helps vessels steer clear of the treacherous rocks off Deer Island's coastline: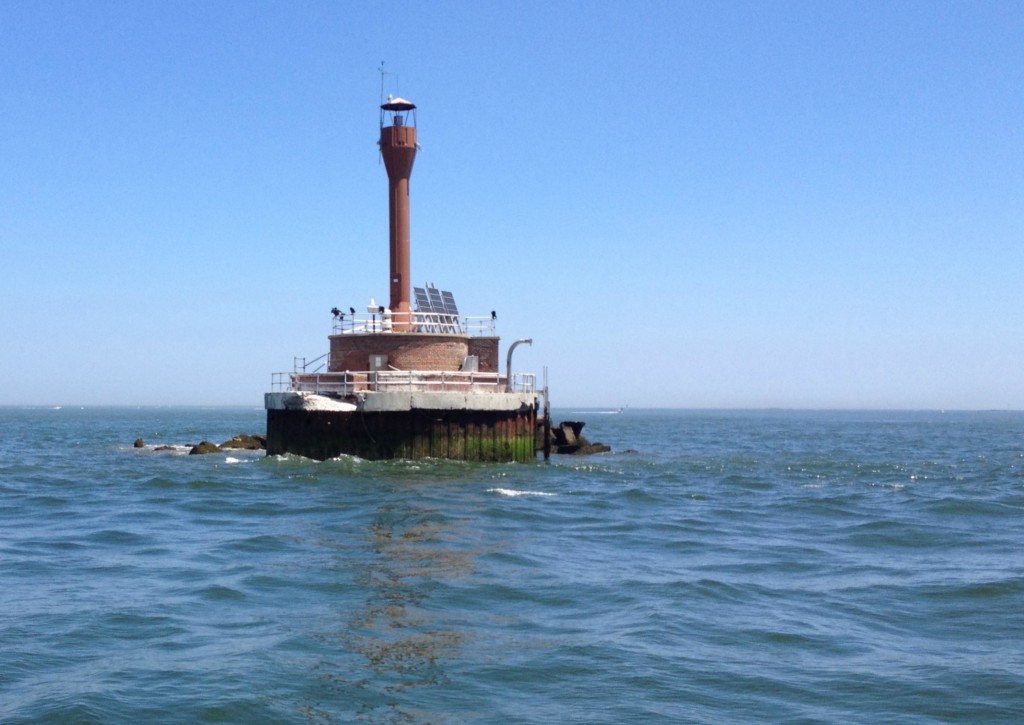 The lighthouse was based on a a British design that would occupy minimal space, withstand high wind, and be inexpensive. The current light replaced a spark plug type light that was in use until 1982. You can read more about the old Deer Island Light in a very informative link found here.
A chart of Deer Island. Note the location of the light at the lower center of the chart: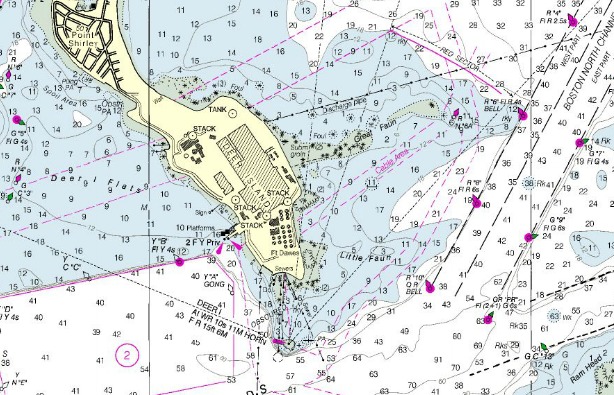 Source: NOAA nautical chart. See disclaimer at NOAA.gov
Between the light and Deer island lies a very shallow shoal. This shallowness compounds the effect of the narrow harbor's entrance, giving a large amount of water a very tight space to flow through. The result is very rapid and powerful currents. Some of the best fishing in the harbor can be found here as fish sit below the wall of the shoal, opportunistically waiting for what the current might drag over.
Like the nearby Great Fawn and Little Faun rock outcrops, the area around Deer Island is particularly dangerous to boaters. One evening several years ago, I witnessed a few inexperienced fishermen in a small boat ran too close to the area between the island and the lighthouse. Abruptly, the boat came to a stop and the engine cut out: The rocks had sheered the the lower unit and propeller right off the engine. Having witnessed the incident, and knowing that being stranded near a busy shipping channel as nightfall approached is not an enviable position, I arranged for their rescue.
Deer Island Light in the evening, as seen from across the channel near Long Island. Not only is the light visible, but the low tide exposure of the rocky channel is as well: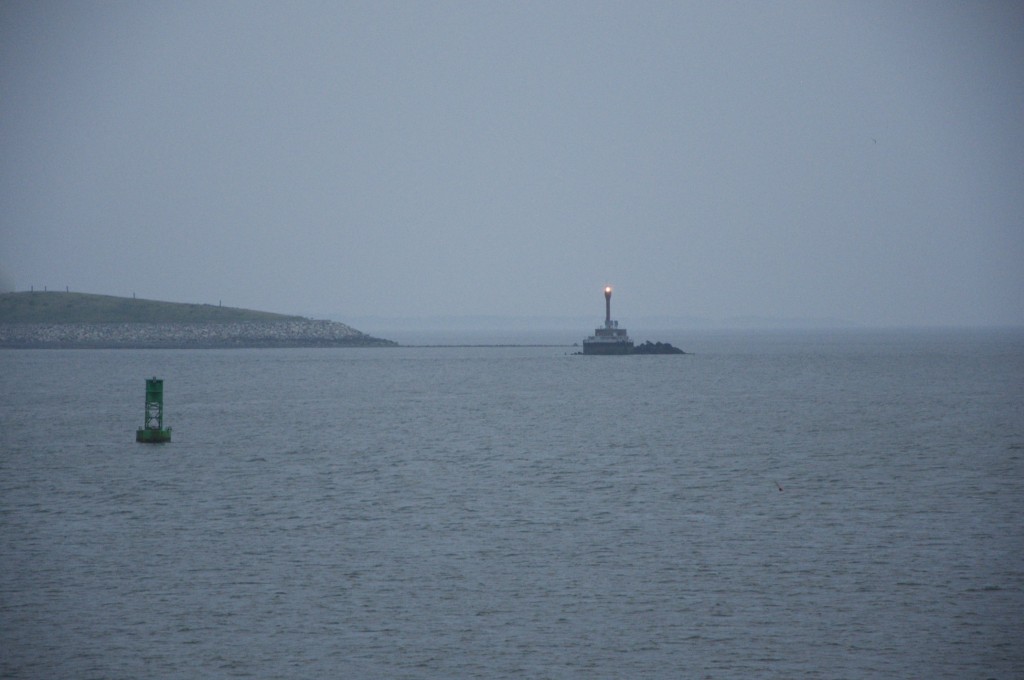 A fishing boat works near Deer Island light. The area is known for particularly good fishing given its very strong currents:
Nearby Deer Island is actually not and Island at all; but it used to be. Once separated from the mainland of Winthrop by Shirley Gut, the area is now connected by a narrow spit which contains a road and is protected by a seawall. (One can get a particularly good view of this area when landing at Logan Airport if approaching from the East). For boaters, Deer Island is a destination best visited in the off season, due to the very fact that you don't need your boat to access it. I made such a visit to Deer Island last winter, which you can read about here.